USVI's Cinematic Milestone: 'Timeless: A Virgin Islands Love Story' Debuts on Amazon Prime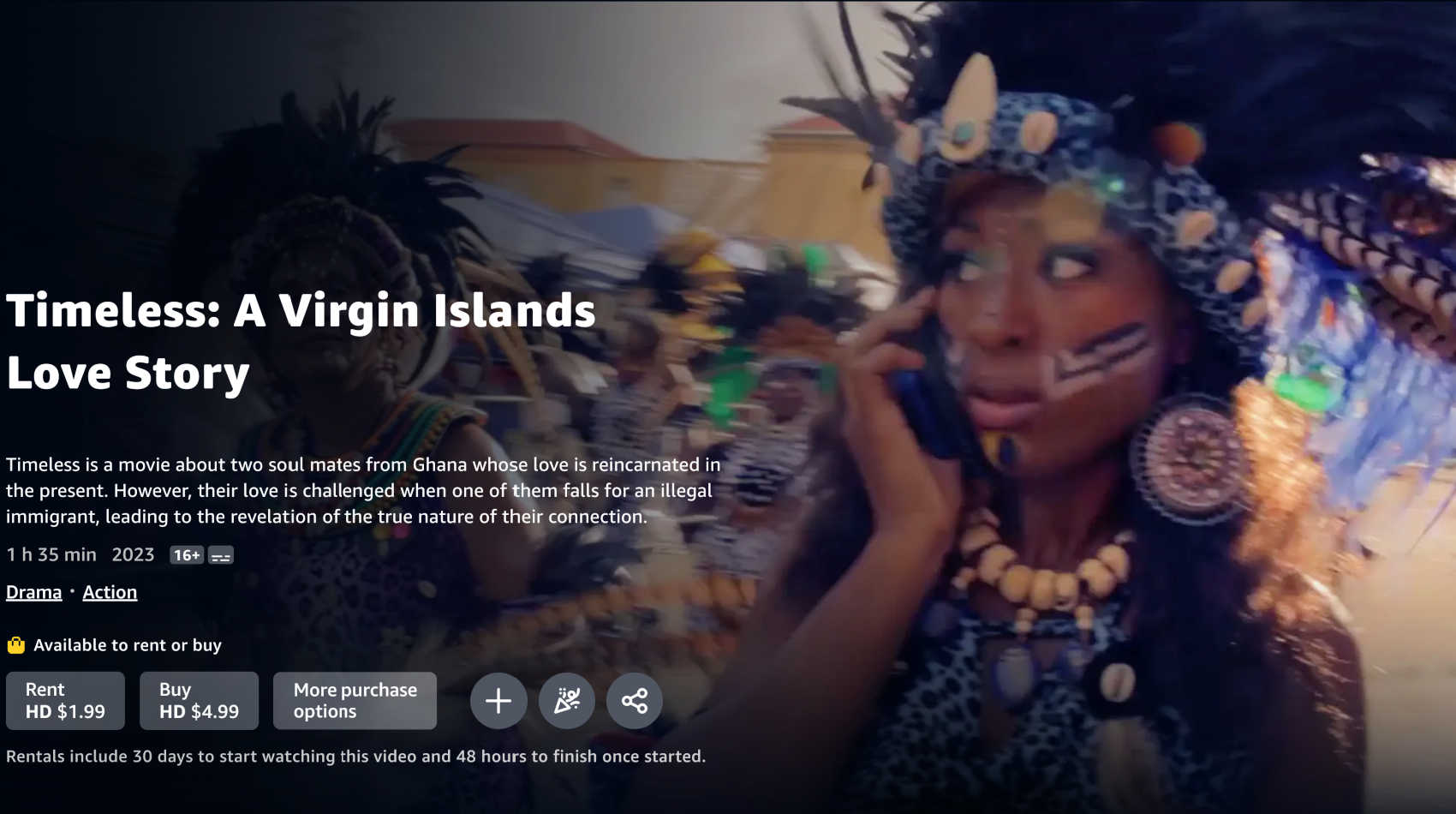 Gaining immense appreciation since its 2015 debut in St. Thomas, the movie "Timeless: A Virgin Islands Love Story" is now streaming on one of the biggest platforms, Amazon Prime. This comes just a few weeks before the remembrance of Hurricane Irma's devastating effect on the Virgin Islands on September 6.
The catastrophic impact of Hurricane Irma, especially on St. Thomas and St. John, deeply influenced the movie's multifaceted creator – writer, producer, and director, Edward La Borde, Jr.
"Timeless" is a celebration of the Virgin Islands – both as a backdrop and in talent. Filmed entirely in the region, it sheds light on the local prowess, both in acting and film production. Notable actors include K'misha-Victoria Counts, Brummell Germain, Monai Greene, and Julien Baa, to name a few. Impressively, the cinematic journey spans over three years and 26 picturesque Virgin Islands locations.
A deep dive into the culture of the Virgin Islands, the film prominently features the festive spirit of Carnival. Iconic sites like the Whim Museum on St. Croix and the Legislature Building on Charlotte Amalie's waterfront enrich the narrative fabric.
Narrating the film's inception, Edward LaBorde Jr. shares, "It began with glimpses of 1800s Africa, an authentic portrayal of slavery, and a slave girl's escape from a tempest. It then evolved into a fervent desire to weave a love story encapsulating vulnerability and societal pressure."
The film intertwines two poignant love tales from diverse timelines but bearing a common essence. The story encapsulates the tragic separation of a Ghanaian warrior from her beloved due to the inhumane slave trade. Their souls find a path back to each other in modern times in the USVI, further complicated by a contemporary love triangle involving an immigrant from the Dominican Republic.
"Timeless" not only captivated its audience but also enticed D'Wayne Wiggings, the acclaimed music producer and co-founder of Tony! Toni! Toné! His musical flair graces the film's soundtrack, with the standout track "Can't Fight the Feeling". Additionally, his partnership with Oakland Film and TV played a pivotal role in the film's Amazon Prime Video distribution.
The sentiments of the Virgin Islands community were encapsulated by Joseph Boschulte, the Commissioner of the Dept. of Tourism. He remarked, "It's a joy to witness the Virgin Islands being portrayed so authentically in 'Timeless'. The film is a mirror to our rich history, vibrant culture, and breathtaking landscapes. We're elated to share this gem with the global audience."