"ANIMALS": St. Croix Director Debuts Short Film at Pennsylvania Festival, Shedding Light on Racial and Cultural Themes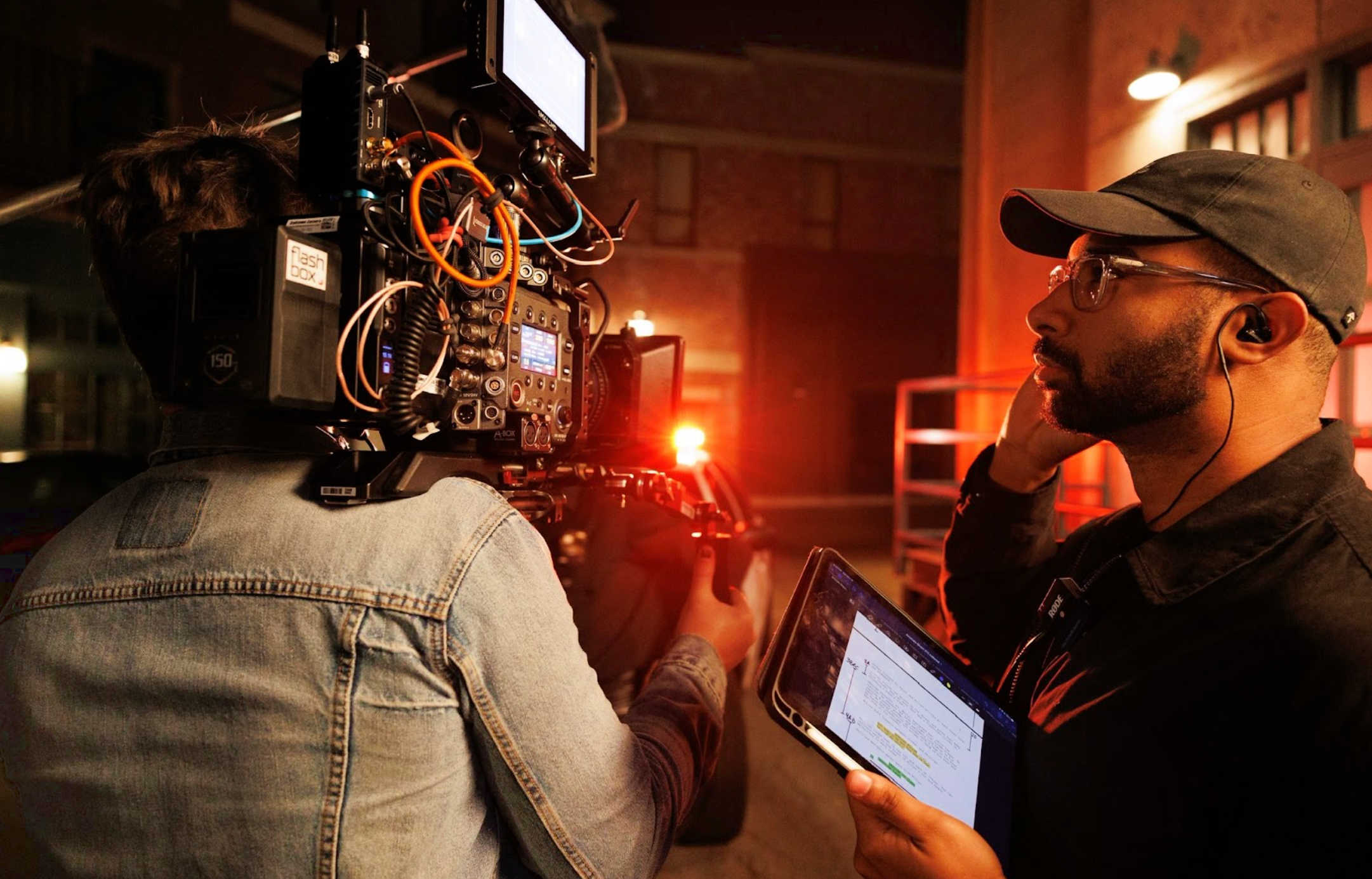 Emerging from St. Croix, filmmaker Jordan K. Paul is garnering attention with his inaugural short film "ANIMALS", slated for display at the esteemed Black Bottom Film Festival in Pittsburgh, Pennsylvania.
The narrative of "ANIMALS" unravels the ordeal of a young man from the US Virgin Islands, who faces racial prejudice by the Los Angeles Police Department, triggered by a heated confrontation instigated by his white roommate. This episode propels him on an enlightening journey, underlining the inherent issues within the US policing framework.
Jordan K. Paul, in a discussion with CBC News, emphasized the importance of illustrating the viewpoint of an outsider entering the US, a narrative he believes is often overlooked. "The urgency to narrate this story stems from a necessity for such perspectives to come to light," stated Mr. Paul.
The "outsider" vantage point depicted in the film mirrors Mr. Paul's personal journey. Having relocated to Los Angeles about ten years ago to chase his filmmaking aspirations, he imparts his unique experiences through "ANIMALS". "The film is a conduit for sharing my distinct perspective, molded by my personal journey," expressed Mr. Paul.
The resonance of the narrative with Virgin Islanders, both residing locally and in the mainland, is palpable, especially through the opening sequence, visually reconnecting them with St. Croix. The film also features familiar faces, with Rafa'el Jadon Munroe and Sydney Paul, Mr. Paul's sister, portraying key characters, enriching the relatability of the narrative for the audience from the Virgin Islands.
Transitioning from acting and crew roles into directing was a steep climb for Mr. Paul, primarily due to the scant film industry presence in the US Virgin Islands back in 2013. Yet, he credits his network-building efforts and diverse on-set experiences for equipping him with the necessary acumen for directing. His upbringing on St. Croix, he reflects, endowed him with a conducive demeanor for networking and establishing a footing in the industry.
The unique lens through which Mr. Paul observes and portrays societal dynamics is what he believes profoundly resonates with viewers. He envisions further exploration of these themes in his subsequent projects.
Reflecting on his early aspirations, Mr. Paul encourages other young Virgin Islanders to remain steadfast in their endeavors, regardless of their humble beginnings. He acknowledges the diminishing barriers to filmmaking owing to technological advancements, asserting, "The filmmaking journey can commence with just a smartphone."
The East Coast is set to witness the premiere of "ANIMALS" on October 29, at 2:10 p.m., hosted by the August Wilson African American Cultural Center. Post-screening, a dialogue with Mr. Paul is arranged, offering the audience an opportunity to delve deeper into the themes of the film.
"Champion" Opera, Celebrating Boxing Legend Emile Griffith, to Broadcast on WTJX-TV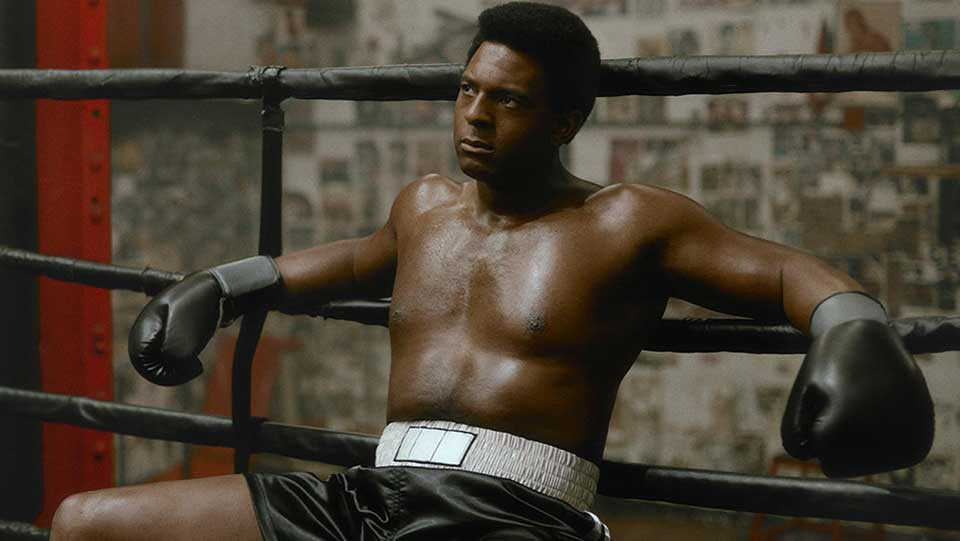 Viewers of WTJX-TV Channel 12 are set to experience a profound operatic rendition of a sports legend's life story with the broadcast of "Champion". This compelling opera by Terence Blanchard, a six-time Grammy Award-winning composer, which made its debut at the Metropolitan Opera earlier in the year, recounts the life of Emile Griffith, a native of St. Thomas and esteemed boxer, and is scheduled for airing this coming Sunday.
The opera, "Champion", explores the multifaceted life of Griffith. It portrays his modest start as a hatmaker and follows his ascent to become a celebrated world boxing champion. It boldly confronts a significant and somber moment in sports history: the fateful match in which Griffith, then a closeted bisexual, delivered a fatal blow to his openly homophobic rival.
Featuring the talented bass-baritone Ryan Speedo Green, the opera presents the younger Emile Griffith's journey through the challenges of the boxing world and his internal conflicts. Eric Owens, another revered bass-baritone, embodies the older Griffith, who is depicted as haunted by his past. The production is further enriched by performances from soprano Latonia Moore, playing the role of Emelda Griffith, Griffith's estranged mother, and mezzo-soprano Stephanie Blythe as Kathy Hagan, a bar owner.
The baton for this opera is wielded by the renowned conductor Yannick Nézet-Séguin. "Champion" marks Blanchard's second opera to premiere at the Met and reunites director James Robinson with choreographer Camille A. Brown for a powerful staging.
The premiere of "Champion" on WTJX-TV, Channel 12, is slated for Sunday, November 5 at 2:30 p.m. Audiences in the U.S. Virgin Islands are invited to tune in through multiple avenues, including Viya Cable, Dish Network, and traditional antenna reception. Additionally, the opera will be accessible via the free WTJX mobile application for both Apple and Android devices, as well as on the PBS Video app. The latter enables streaming across a host of devices, such as Roku, Apple TV, Amazon Fire TV, Android TV, Samsung Smart TV, Chromecast, and VIZIO, ensuring a variety of options for viewers to enjoy this stirring portrayal of a boxing icon's legacy.
USVI's Cinematic Milestone: 'Timeless: A Virgin Islands Love Story' Debuts on Amazon Prime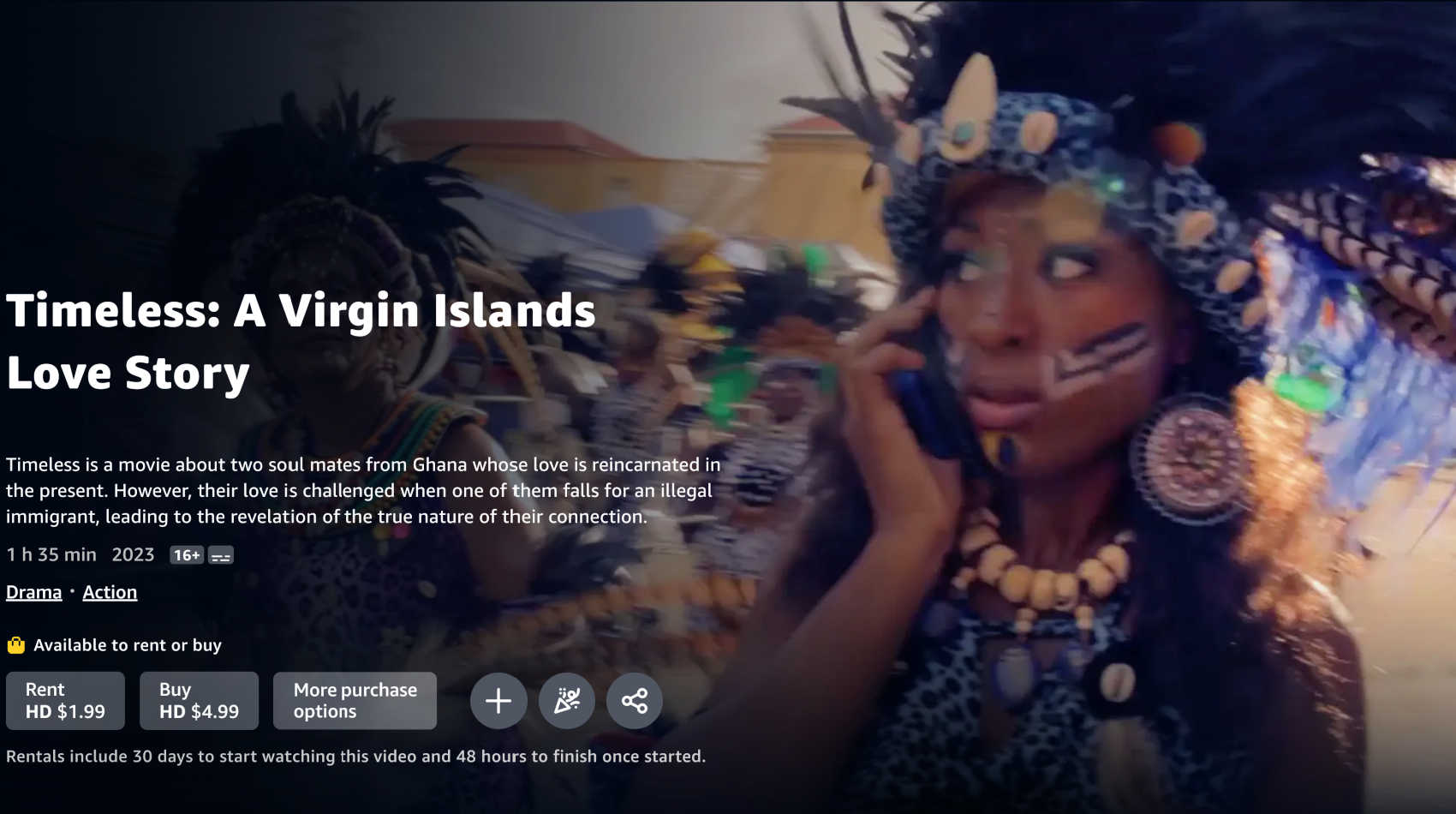 Gaining immense appreciation since its 2015 debut in St. Thomas, the movie "Timeless: A Virgin Islands Love Story" is now streaming on one of the biggest platforms, Amazon Prime. This comes just a few weeks before the remembrance of Hurricane Irma's devastating effect on the Virgin Islands on September 6.
The catastrophic impact of Hurricane Irma, especially on St. Thomas and St. John, deeply influenced the movie's multifaceted creator – writer, producer, and director, Edward La Borde, Jr.
"Timeless" is a celebration of the Virgin Islands – both as a backdrop and in talent. Filmed entirely in the region, it sheds light on the local prowess, both in acting and film production. Notable actors include K'misha-Victoria Counts, Brummell Germain, Monai Greene, and Julien Baa, to name a few. Impressively, the cinematic journey spans over three years and 26 picturesque Virgin Islands locations.
A deep dive into the culture of the Virgin Islands, the film prominently features the festive spirit of Carnival. Iconic sites like the Whim Museum on St. Croix and the Legislature Building on Charlotte Amalie's waterfront enrich the narrative fabric.
Narrating the film's inception, Edward LaBorde Jr. shares, "It began with glimpses of 1800s Africa, an authentic portrayal of slavery, and a slave girl's escape from a tempest. It then evolved into a fervent desire to weave a love story encapsulating vulnerability and societal pressure."
The film intertwines two poignant love tales from diverse timelines but bearing a common essence. The story encapsulates the tragic separation of a Ghanaian warrior from her beloved due to the inhumane slave trade. Their souls find a path back to each other in modern times in the USVI, further complicated by a contemporary love triangle involving an immigrant from the Dominican Republic.
"Timeless" not only captivated its audience but also enticed D'Wayne Wiggings, the acclaimed music producer and co-founder of Tony! Toni! Toné! His musical flair graces the film's soundtrack, with the standout track "Can't Fight the Feeling". Additionally, his partnership with Oakland Film and TV played a pivotal role in the film's Amazon Prime Video distribution.
The sentiments of the Virgin Islands community were encapsulated by Joseph Boschulte, the Commissioner of the Dept. of Tourism. He remarked, "It's a joy to witness the Virgin Islands being portrayed so authentically in 'Timeless'. The film is a mirror to our rich history, vibrant culture, and breathtaking landscapes. We're elated to share this gem with the global audience."