Schneider Regional Medical Center Faces $24 Million in Unsettled Bills, Calls for Prompt Aid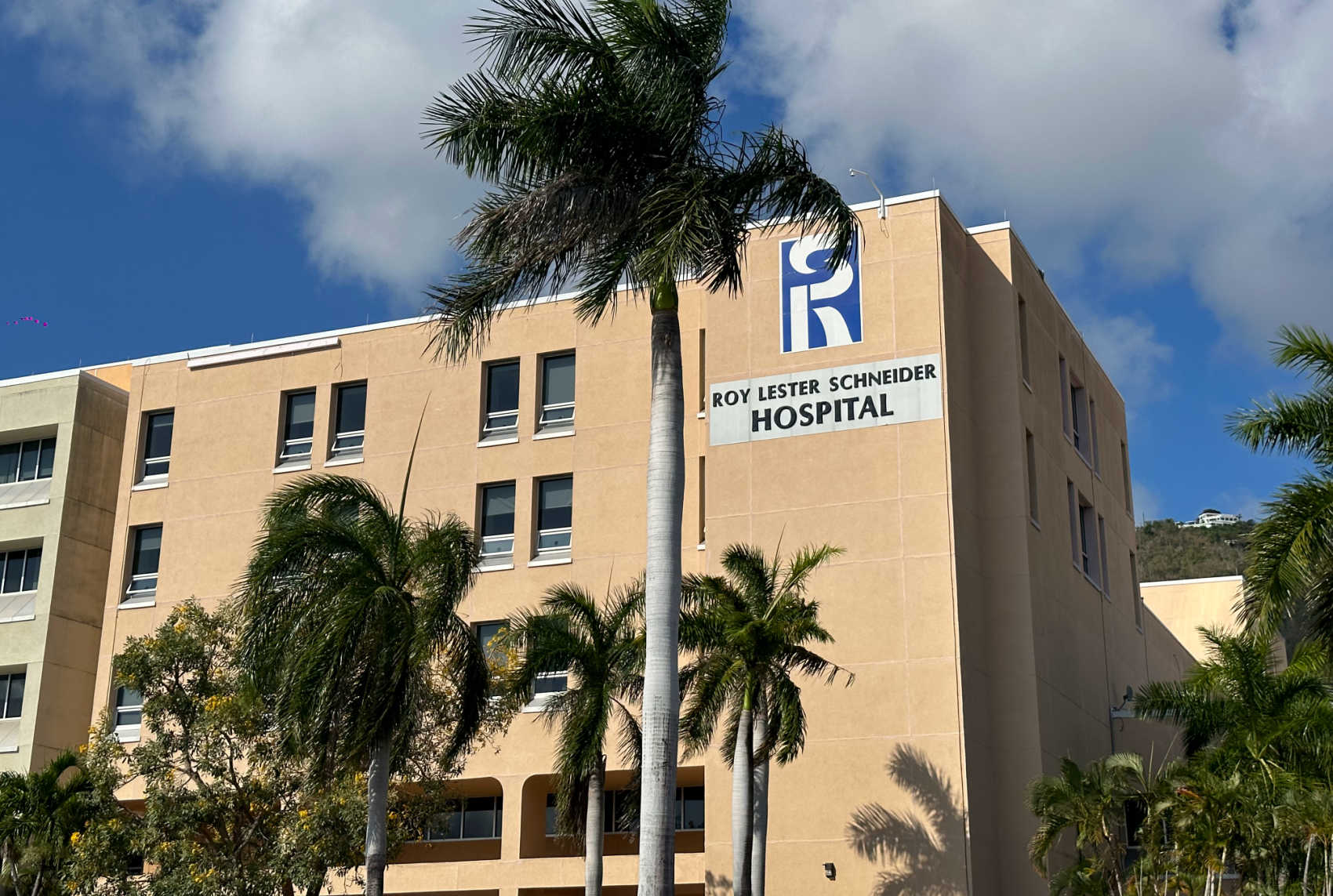 Schneider Regional Medical Center (SRMC), a beacon of health services in the Virgin Islands, is wrestling with financial strain amid burgeoning unpaid patient bills. As conveyed by Tina Commissiong, the CEO, during her Senate Committee appearance, these challenges threaten the very financial backbone of the establishment.
The figures presented by Ms. Commissiong were daunting. For the 2024 fiscal year, SRMC plans for a budget of $105.7 million. Of this, they anticipate net patient revenues will constitute $72.3 million. Notably, the institution manages to self-fund almost 70% of its operating costs. She also called for a $31 million allocation from the territorial general fund, which will serve primarily to offset uncompensated care expenses and match local Medicaid needs.
However, the fiscal scenario becomes bleak when looking at the figures for uncompensated care. Senators were taken aback to learn that these expenses might soar past $24 million this fiscal year. To provide perspective, in FY 2023, SRMC has billed an excess of $14.7 million for self-paying patients, managing to retrieve a mere 4% of this amount.
One of SRMC's more formidable challenges is the steep gap between Medicare and Medicaid reimbursement rates and the actual costs incurred. Ms. Commissiong threw light on a striking fact: SRMC provides roughly 80% of its care either entirely free or at significantly reduced prices. This places immense financial stress on the center's resources.
Reacting to Committee Chair Senator Donna Frett-Gregory's concerns on the poor settlement rate of bills by self-paying patients post-care, Ms. Commissiong enumerated potential solutions. These included revamping Medicare and Medicaid reimbursement structures, broadening the local insurance net, and advocating for uncapped federal Medicaid resources.
On the operational side, SRMC has been relentless in its drive to augment revenue, optimize collections, and curtail overheads. The CEO shared an encouraging metric: a 17% spike in cash collections, topping at a commendable $5.7 million in May 2023. They've also launched innovative payment methods, introducing online payment options and SMS bill alerts.
In terms of expanding their medical expertise, SRMC eyes fields such as psychiatry, cardiology, dermatology, and gastroenterology. Parallelly, to keep expenditures in check, they're moving away from pricier contractual workers to more permanent staffing solutions. They're also rerouting some long-term care funds to address prior uncompensated care.
An additional point of concern brought to the fore by Ms. Commissiong is the lack of capital for deferred maintenance of their aging facility. The recommended yearly investment stands at $3.9 million, a figure corroborated by Darryl Smalls of the Territorial Hospital Redevelopment Team. The team is veering towards a more comprehensive revamp rather than piecemeal renovations.
A priority for SRMC is to instill confidence in local residents. The center aims to harness a portion of the $30 million insurance fund that typically exits the territory. However, apprehensions were voiced, with Senator Marvin Blyden sharing less-than-ideal personal experiences at SRMC, prompting Senator Frett-Gregory to push for stringent quality checks.
On an optimistic note, Ms. Commissiong spotlighted SRMC's accomplishments, from maintaining a flawless two-year accreditation after rigorous Joint Commission audits to garnering high praise from the Centers for Medicare and Medicaid Services, especially for their hemodialysis wing.
Moving forward technologically, SRMC is on the cusp of rolling out a patient portal and a virtual nursing platform. This new system, currently 82% ready, forecasts a yearly collection boost of about $2.5 million. Nonetheless, they still need an additional $3.5 million to see it through, along with auxiliary data backup measures.
Ms. Commissiong concluded with a clarion call for swift fiscal support from the Virgin Islands government. Emphasizing the center's dedication to quality healthcare for an aging, underinsured populace, she remarked, "The hospital's financial backing is not just a need; it's imperative to uphold the health and well-being of our community."
Reconstruction of Schneider Regional Medical Center Pegged at Over $700M and a Decade Long Journey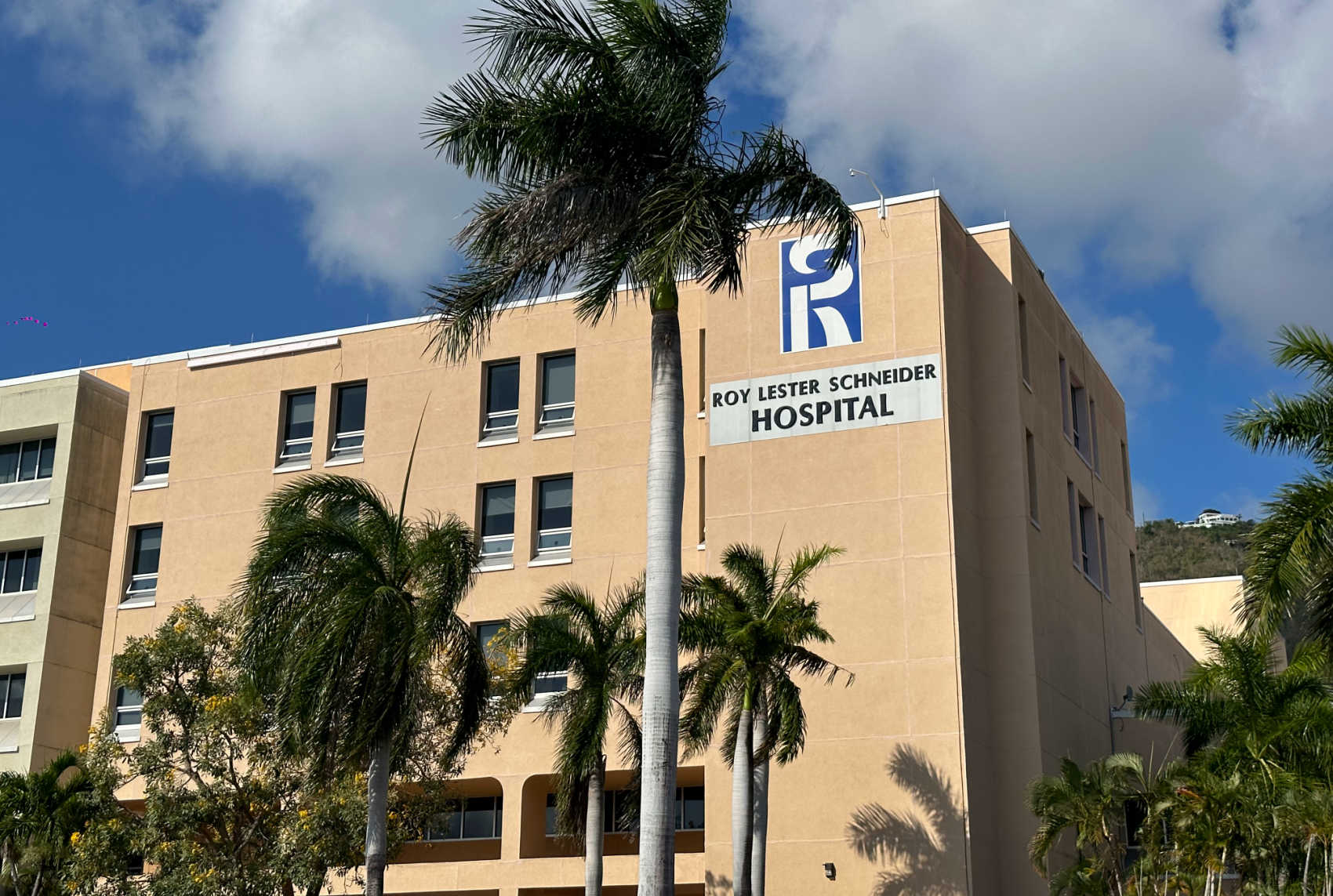 he Schneider Regional Medical Center's reconstruction in St. Thomas is poised to break the $700 million mark, shares Adrienne Octalien-Williams, the steward at the V.I. Office of Disaster Recovery. A recent discussion with the Public Finance Authority Board of Directors threw light on the steady progress of this massive undertaking.
Early in the year, the Territorial Hospital Redevelopment Team's Executive Director of Facilities and Capital Development, Darryl Smalls, addressed the Senate Committee on Disaster Recovery, Infrastructure, and Planning. He expressed that the financial details for the revamped hospital would be ironed out by September. Validating this timeline, Mrs. Octalien-Williams recently assured the PFA board of the developments. "Our discussions with FEMA are in the final stages, working out the definite cost," she articulated. She also revealed that preliminary strides in the architectural domain of the project have commenced.
The strategy, as outlined by the ODR head, revolves around refurbishing the medical center around its present blueprint. This approach involves leveraging 'swing spaces' to ensure an uninterrupted flow of operations. Post the construction of the new edifice, plans are to dismantle the old one. PFA Board's Chair, Governor Albert Bryan Jr., drew attention to the scale of this endeavor. He juxtaposed it against a recent $40 million waterfront project that spanned three years. "We're looking at a cost exponentially higher, nearly 20-fold. The real challenge here is amassing the requisite workforce," he remarked, emphasizing the hurdles due to the current labor scarcity, especially for projects of such magnitude.
To circumvent this hurdle, ODR has crafted a strategy to amalgamate projects. The intent is to rope in bigger contracting entities, well-versed in steering hefty construction tasks worth millions, informed Octalien-Williams. She added a pertinent point — the punctual completion of the Schneider Regional Medical Center hinges on these firms' prowess to amass a sizable workforce. Board member Dorothy Isaacs weighed in, speculating that the endeavor might span a decade from the groundbreaking ceremony to its inauguration.
Nonetheless, with a note of optimism, Octalien-Williams opined that should effective solutions to the workforce deficit emerge, the timeline could potentially be compacted to a window of five to seven years.
Dr. D. Orlando Smith Hospital Announces Temporary Visitation Restriction for August 20, 2023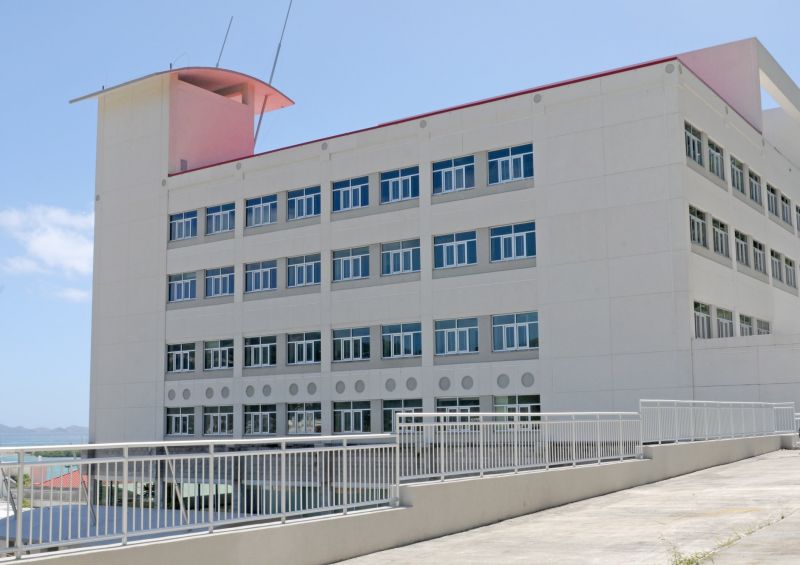 ROAD TOWN, Tortola, USVI – Dr. D. Orlando Smith Hospital's administration has informed the public of a temporary pause in visitation rights scheduled for Sunday, August 20, 2023. This decision has been taken in light of planned routine maintenance targeting the hospital's critical high voltage systems.
This maintenance activity is essential to ensuring that the hospital's power infrastructure remains both robust and reliable. Consequently, prospective visitors should note that the hospital premises will not be accessible for visitation purposes until after 2:00 PM on the specified date.
In an official statement, the hospital emphasized, "The welfare and safety of our patients, visitors, and staff stand as our top priority. We fully recognize the potential challenges this restriction may present and are grateful for the community's understanding and patience. Our primary goal is to continuously improve our facility's infrastructure to guarantee the pinnacle of patient care."
Despite the brief hiatus in visitation rights, the hospital assures the community that all other services will be available as usual. There will be no disruption in patient care, medical procedures, or any other regular functions during the maintenance period.
The hospital authorities further added, "Our commitment is to ensure the seamless operation of our hospital systems, even if it occasionally means taking these essential preventive measures. We deeply regret any inconvenience this might cause to the community and thank everyone in advance for their understanding and cooperation during this time."
This announcement serves as a reminder of the hospital's ongoing dedication to providing the USVI community with top-tier medical services, always prioritizing safety and efficiency.
For up-to-date information on visitation rights and other related news, always refer to official releases from Dr. D. Orlando Smith Hospital or check with the USVI News website.
USVI Launches Advanced System for Improved Patient Evacuation Management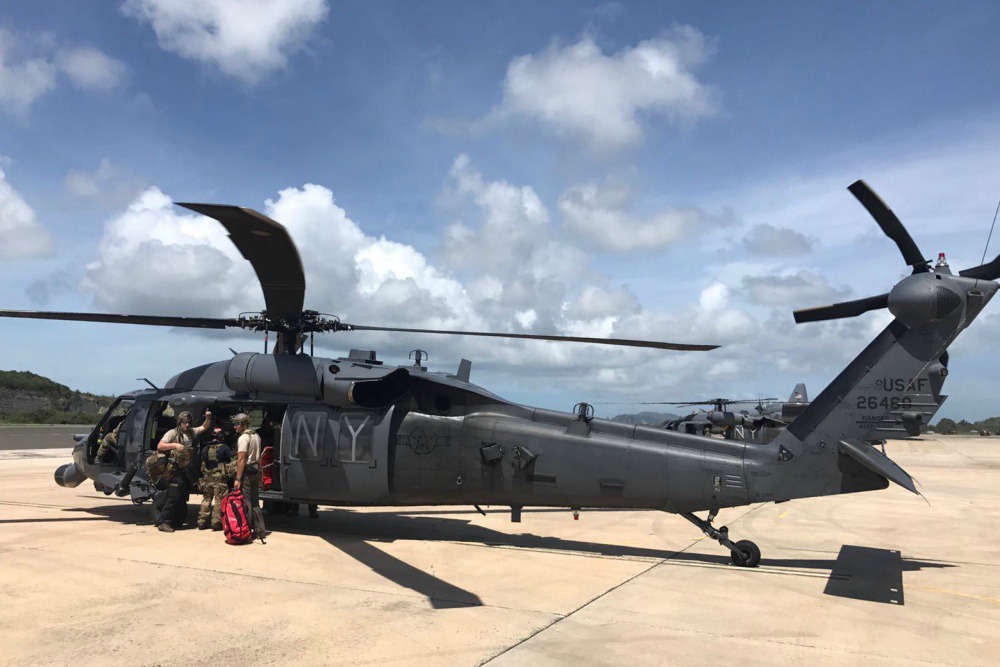 In a significant move to boost emergency response readiness, the V.I. Department of Health recently held a press event in partnership with disaster management professionals to unveil the newly developed Joint Patient Assessment and Tracking System (JPATS). This state-of-the-art system is primed to streamline and monitor patient evacuations under exigent circumstances.
VITEMA Director Daryl Jacschen reminisced about the shifts in disaster response after the devastating impacts of Hurricanes Irma and Maria in 2017. The dual Category Five storms delivered a hard-learned lesson to the territory. Jacschen explained that in the aftermath, the territory adopted strategic measures, culminating in Act 8151. This legislative move provided a framework for the evacuation and extended medical care of patients beyond the island's shores. Elaborating on the broad-based collaboration that led to this, Jacschen mentioned, "It's no longer just a legislative code; it's an active plan now." He recognized JPATS's introduction, an initiative backed by U.S. Health and Human Services, as a pillar of that plan.
Jeannette Guzman, leading the patient evacuation initiative, shed light on the essence of patient tracking. Recounting her personal revelation after the 2017 hurricanes, Guzman confessed, "Only post-Irma and Maria did I genuinely fathom the intricacies of kidney disease and the challenge of sustaining life with scant treatment avenues." She detailed the innovative barcode bracelet system intrinsic to JPATS, emphasizing, "Such an advancement amplifies our disaster-response aptitude, ensuring our community stays informed about the whereabouts of their kin in the aftermath of unforeseen calamities." A comprehensive training program for this new setup is slated to kick off, with various health and emergency response stakeholders participating.
Health Commissioner Justa Encarnacion pointed out the regularity of patient transfers between healthcare facilities in the territory. "This practice of patient transfers is an integral aspect of our daily healthcare operations," she remarked. However, the advent of JPATS, she accentuated, holds a profound significance, especially for high-risk individuals during emergencies—dialysis patients, elderly citizens, critically ill infants, and expectant mothers to name a few. Encarnacion stressed the three pillars that drive successful evacuations – effective communication, meticulous care, and utmost safety.
In essence, the integration of JPATS marks a transformative chapter for the Virgin Islands in the domain of disaster response. The emphasis is not only on utilizing advanced technology but also on the broader themes of foresight, cohesive efforts, and leveraging innovation to protect and serve the community. The enthusiasm and commitment resonated in the voices of the officials present at the JPATS announcement, reflecting their unwavering dedication to preserving the health and safety of the islands' inhabitants.