RTPark's Growth and Progress; Legislature Positive Following Budget Review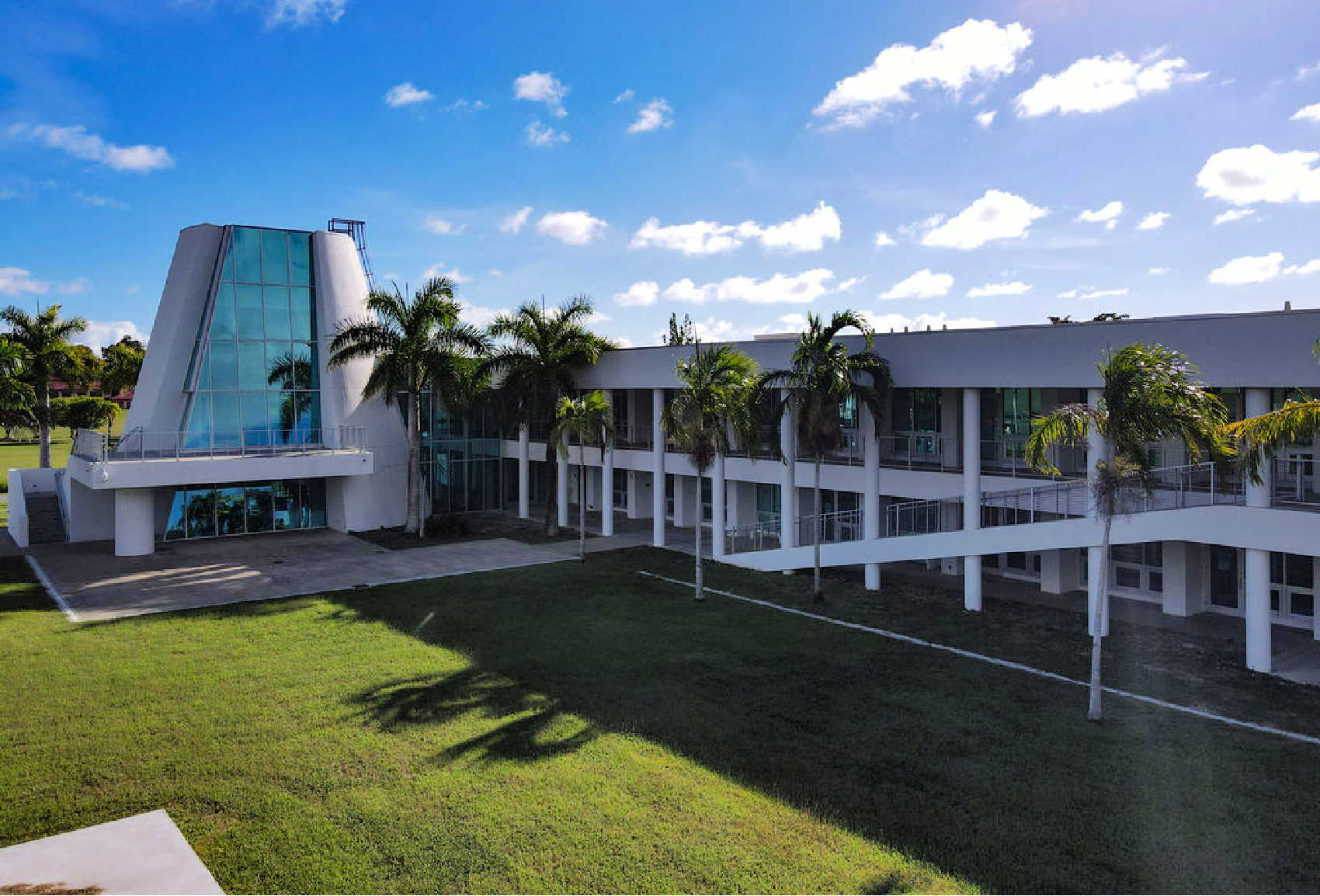 The RTPark, having spanned over two decades, stands as a testament to the region's economic prowess. This was the sentiment shared by its CEO, Peter Chapman, during his presentation to the 35th Legislature's Budget and Finance Committee last week.
Interestingly, while RTPark doesn't directly appeal to the Legislature for yearly funding, Mr. Chapman leveraged the session to provide insights into its journey. He mentioned an impressive surge of $250 million in revenue since 2017 and proudly announced the elimination of a previously held $4 million debt. Moreover, the University of the Virgin Islands (UVI) is set to benefit significantly from RTPark's prosperity, anticipating a support sum exceeding $2.7 million this year. The thriving success is credited to RTPark's revamped approach to economic development, as highlighted by Chapman. This claim is further backed by the organization's accolade from the International Economic Development Council, recognizing it as a leader in its field.
Senator Novelle Francis sought clarification on RTPark's contributions to UVI. In response, Mr. Chapman conveyed the delicate balance required to distribute funds effectively for both entrepreneurial support and the university's welfare. He reiterated the importance of sustaining UVI without compromising on other essential needs.
In a promising turn of events, RTPark has been drawing attention from well-established firms. Companies such as FarmShelf and M1 Enterprises were mentioned as being indicative of RTPark's sharpened focus on quality over sheer numbers. Chapman also spotlighted pivotal initiatives like the Accelerate VI program and the USVI Idea Incubator, attributing them to revenue and capital expansion.
Speaking on entrepreneurial financing, Chapman introduced the Catalyst Fund. A fund designed to propel larger businesses and developmental projects. Currently, with "$3.1 million allocated," the fund is expected to witness a surge in applications. He underscored the indispensable role of such funds, citing the scarcity of viable, affordable capital options for local enterprises eager to expand.
However, a question arose from Senator Marvin Blyden regarding the fund's marketing efficacy, given the limited number of applicants. Mr. Chapman responded by contextualizing the Catalyst Fund's size in the global investment arena and assured Senator Blyden of an enhanced marketing strategy upon securing a more substantial capital base.
Charting RTPark's future trajectory, Chapman alluded to collaborative projects with the Legislature, such as introducing rideshare services. He also introduced the ambitious Tech Village venture – a multi-faceted initiative aimed at creating around 300 jobs in St. Croix. However, unforeseen challenges like global supply chain disruptions have driven up costs. Chapman also mentioned the VI Housing Finance Authority's recent proposal to include more affordable housing units within the Tech Village, necessitating an additional $29 million in funding.
In parallel, RTPark has launched talent development campaigns, including the Virgin Islands STEM Talent Archive Program (VISTA+), and the "#ComeHomeUSVI" drive, targeting the repatriation of skilled Virgin Islanders.
A significant highlight was the partnership with acclaimed actor-producer, Tim Reid. The joint venture is poised to extend Reid's streaming platform, Legacy TV (LGC), into the Virgin Islands. Furthermore, an upcoming production facility in St. Croix and an innovation hub in downtown Charlotte Amalie, St. Thomas, are in the pipeline.
In fostering a new generation of tech aficionados, RTPark initiated STEM-based programs for young students. The recent VI STEM Kids program, as shared by Chapman, engaged over 200 students in a diverse range of scientific disciplines.
Concluding his discourse, Chapman emphasized RTPark's commitment to foster skills in defense technologies, sustainable practices, and health informatics, alongside a new focus on philanthropic fundraising.
The session ended on an optimistic note, with legislators commending RTPark's commendable progress and eagerly awaiting future breakthroughs in technology and entrepreneurship.
Updates to VI Slice Home Loan Standards Aims to Revive Dormant Program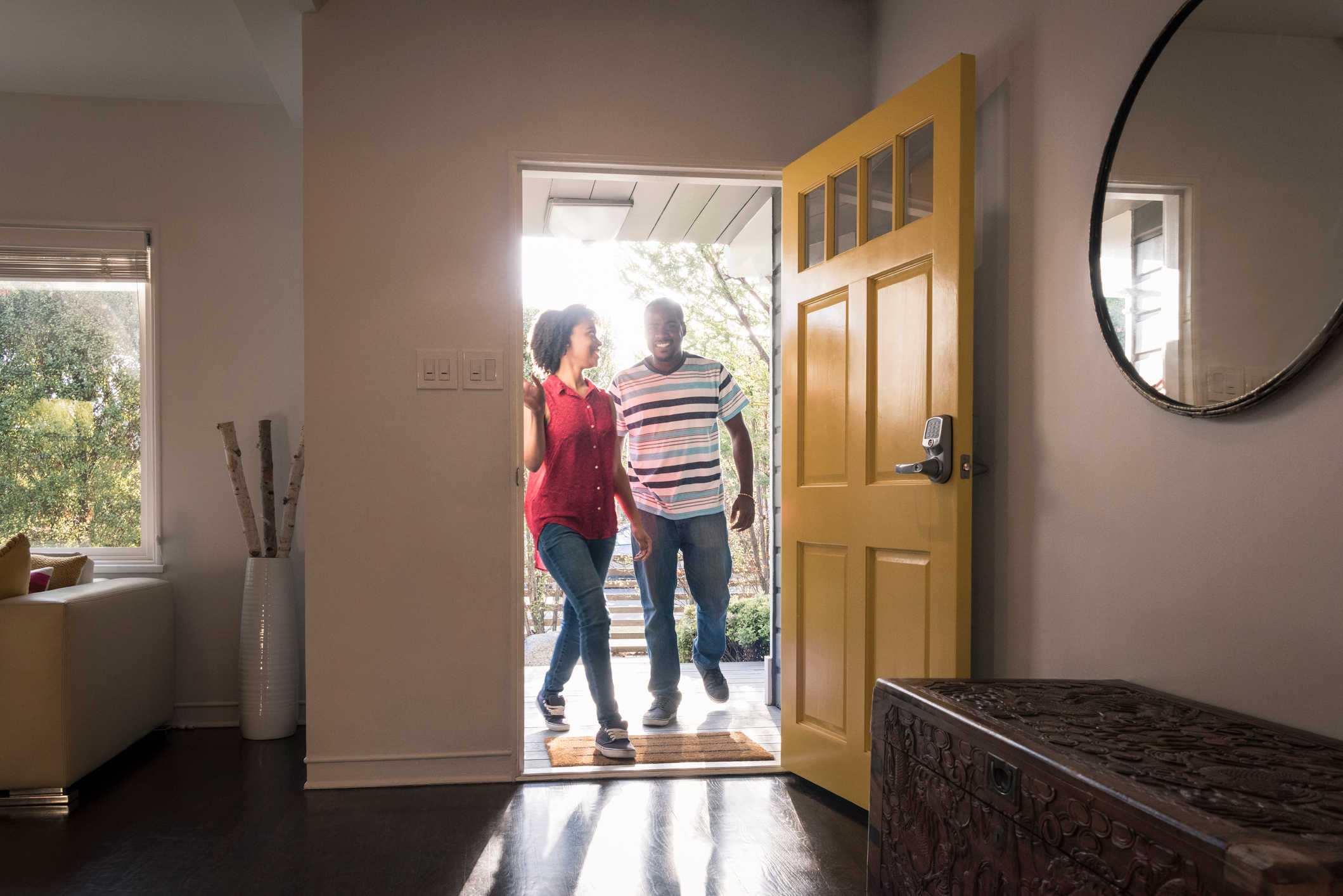 In a recent move to revitalize a stagnant program and promote homeownership in the U.S. Virgin Islands, the V.I. Economic Development Authority (EDA) revealed a set of revised criteria for the VI Slice Moderate-Income Homeownership Program, popularly known as VI Slice.
These newly instated changes, which take effect immediately, were introduced to serve a broader segment of the local community, thereby fueling economic momentum through an uptick in lending activities for those aspiring to own homes in the region. In the past, various bureaucratic hurdles and inefficiencies held the program back, dissuading many potential homeowners.
Addressing these issues in the EDA's announcement, they highlighted a significant shift in the maximum combined loan-to-value (CLTV) ratio, which saw an increase from 95% to a more lenient 105%. Additionally, the debt-to-income ratio (DTI) was adjusted upwards from 31% to 36%. This decisive action was a direct response to the feedback the Economic Development Bank (EDB), an affiliate of the EDA, received from the mortgage lenders regarding the previous VI Slice CLTV and DTI benchmarks.
EDA's Chief Executive Officer, Wayne L. Biggs, Jr., elucidated the rationale behind these modifications. He noted that the initial metrics imposed a cap on the financing lenders could extend to their clients. More crucially, these figures were misaligned with the stipulations set for Federal Housing Administration (FHA) loans. Therefore, the newly adjusted ratios mirror industry standards, paving the way for a greater number of residents to reap the benefits of the program.
To provide some clarity around the CLTV ratio: it is a metric that juxtaposes the total sum borrowed for a home relative to the property's actual valuation. For instance, if a $100,000 home is eyed, with a primary mortgage of $80,000 and a supplementary loan of $10,000, then the total borrowed amount stands at $90,000. By dividing this sum by the home's price, we get a CLTV ratio of 90%. This percentage offers lenders insights into the potential risks involved in granting a loan, with a higher ratio indicating elevated risk levels.
In light of these changes, the Economic Development Bank is now urging all lenders bound by a VI Slice Memorandum of Agreement with the EDA to re-examine and forward cases that didn't qualify under the prior CLTV and DTI guidelines.
As of a recent update in October 2022, the VI Slice initiative is co-managed by the EDA, working closely with both the Office of the Governor and the Office of Disaster Recovery.
To delve deeper into the enhancements introduced to the VI Slice initiative, stakeholders and interested individuals are encouraged to reach out via email at [email protected] or explore their official website at www.vislice.com.
Territorial Draft on Cannabis Regulations Revealed: Limits Set at 2 Ounces for Non-Medical Use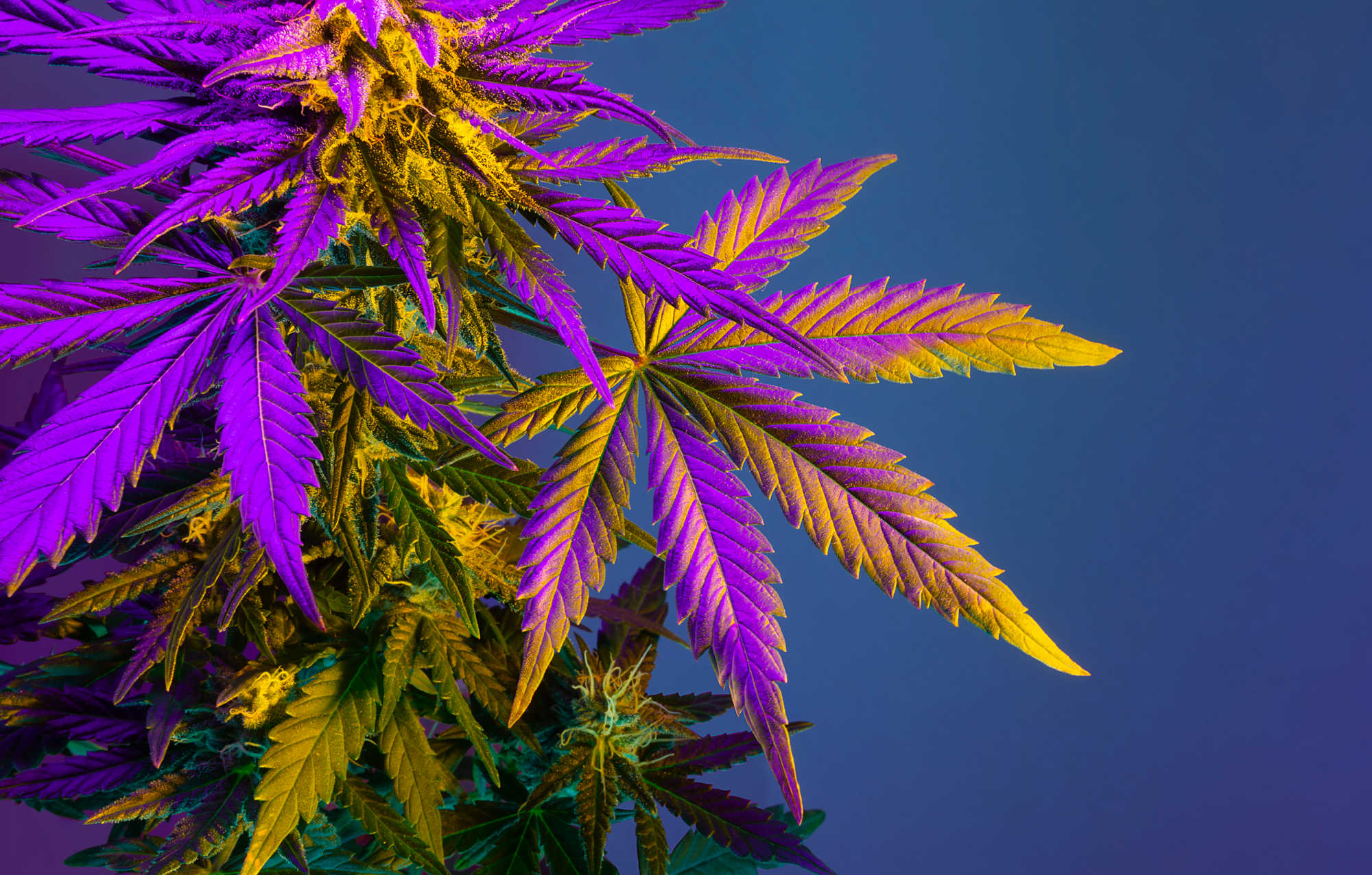 In a much-anticipated move, the Office of Cannabis Regulation (OCR) has released draft regulations detailing the prospective framework for the territory's budding cannabis sector. This comprehensive 144-page document offers insights ranging from the foundational structure and responsibilities of the OCR to the procedural dynamics of acquiring different cannabis licenses.
For non-medical adult users, the draft proposes a possession limit of 2 ounces of cannabis. Furthermore, it defines limits on cannabis concentrates at 14 grams, with one ounce dedicated to other related cannabis products. In contrast, medical patients, after obtaining the necessary registration and qualifications, could be permitted to possess up to 4 ounces of cannabis, an ounce of concentrates, or 2 ounces of other specified products.
The draft doesn't just stop at setting possession thresholds. It also presents an intricate licensing framework, encapsulating diverse cannabis operations:
Cultivation Licenses: This license permits operations like cannabis growing, curing, processing, internal testing, storage, packaging, and labeling. Additionally, it allows the transportation and transfer of cannabis items between different cannabis enterprises and testing hubs on the same island. A maximum of 1000 flowering plants and a range of 3,000-4,000 immature plants is permissible under this license.
Manufacturing Licenses: Those holding this license cannot grow the cannabis plant. However, they are permitted to manufacture, process, test, package, label, and transport cannabis products within the confines of the same island.
Dispensary Licenses: Dedicated solely for medical cannabis users.
Research & Development Licenses: Catering to the scientific community, this license allows for the evaluation and product evolution of cannabis items.
Testing Licenses: This specific regime caters to businesses aiming to validate the efficacy and quality of cannabis products.
Recognizing the need to protect small-scale local cultivators, the draft introduces a special micro-cultivation permit. This allows individuals to grow under 50 flowering and 200 immature cannabis plants. The catch? They must offload their products to licensed cultivators. Furthermore, manufacturers and dispensaries must ensure that at least 15% of their inventory originates from these micro-cultivators.
For recreational enthusiasts, the draft proposes designated consumption zones. These spaces, clearly marked and accessible only to those above 21, will be dedicated to cannabis consumption. Importantly, direct sales in these zones won't be permissible.
It's pivotal to understand that this draft is preliminary. Emphasized on every page is the clarification that legal thoroughness is yet to be achieved, and reviews by the Cannabis Advisory Board or the Office of Cannabis Regulations are still pending. The OCR encourages the public to read, interpret, and provide feedback on the draft. Feedback can be sent to [email protected] until 5:00 p.m. on October 10. This feedback will be instrumental in refining the document before its final rendition is officially released.
Until the final guidelines are sanctioned and brought into action by the Office of Cannabis Regulations, it remains imperative for residents to remember that the sale, consumption, and cultivation of marijuana and its derivatives are still prohibited in the territory.
USVI's PFA Board Adopts "Situational" Remote Work Guidelines, Reflecting Changing Employment Dynamics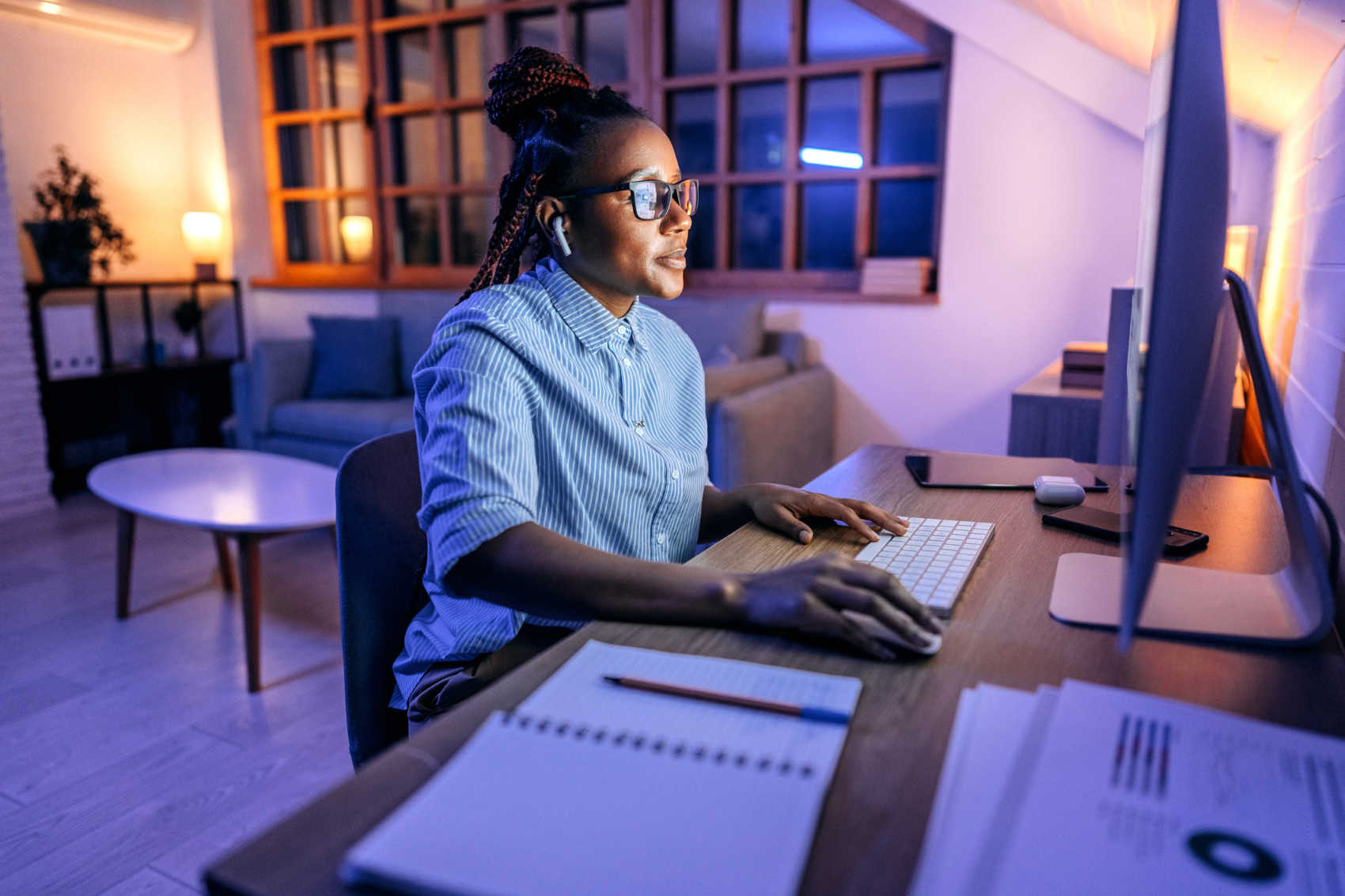 The debate over a mandatory return to on-site work has become a central topic nationwide, emphasizing an evolving employment milieu since the widespread closures of educational institutions, corporate hubs, and commercial establishments more than three years back. In response to this shift, several employers have either introduced incentives to encourage in-person attendance or have issued ultimatums to achieve the same.
Recently, during the board meeting of the Virgin Islands Public Finance Authority (PFA), the conversation centered around the nuances of telecommuting. Lorelei Farrington, the PFA Staff Counsel, presented a revamped personnel manual which highlighted that remote work for PFA personnel will be evaluated "situationally."
Detailing the criteria, Ms. Farrington mentioned, "An array of factors come into play. An employee's historical and ongoing performance, punctuality, reliability, integrity, proficiency in communication, autonomy in work, overall productivity, and an aptitude to prioritize tasks and adhere to deadlines are some of them."
In addressing the board's inquiries, Farrington elaborated that the feasibility of remote work hinges on an individual's specific role and responsibilities. She emphasized the need for a signed agreement to define the particulars of telecommuting, with the terms being mutually agreed upon by both the employee and their supervisor. PFA's Director of Finance and Administration, Nathan Simmonds, added that certain positions might be entirely remote, while others would necessitate partial or complete in-office presence.
Given the imminent expansion of PFA's team, from 35 to a projected 100 (as Disaster Recovery staff from the CDBG program transition), Farrington asserted the timeliness of implementing a well-thought-out remote work policy.
However, Board Member Dorothy Isaacs voiced concerns about potential disparities in policy application potentially affecting morale. "A scenario where one employee primarily telecommutes while another is regularly on-site could cause friction," Isaacs stated, advocating for a standardized minimum of two in-office days for all staff members. She underscored the challenges in preserving team dynamics with scattered physical presence, predicting potential pitfalls.
On the other hand, Simmonds pointed out the current limitations in office space. He advocated for the value of remote work in aiding organizational expansion without immediate infrastructural investments. He emphasized, "If a role is seamlessly executable remotely, why shouldn't we leverage that flexibility?" Simmonds was quick to remind that telecommuting is a privilege, not a right, but highlighted the importance of maintaining an adaptable approach.
The concluding sentiments reflected global corporate sentiments on the matter, weighing the pros and cons of remote work. After thorough deliberation, the PFA board unanimously agreed to incorporate the remote work policy in the latest employee handbook. Additionally, an updated maternity leave guideline, aligned with recent federal mandates, also received the board's nod.