Promising Neuroscientist Danesha Derima Receives $1,000 Scholarship from IEKHS Class of 2019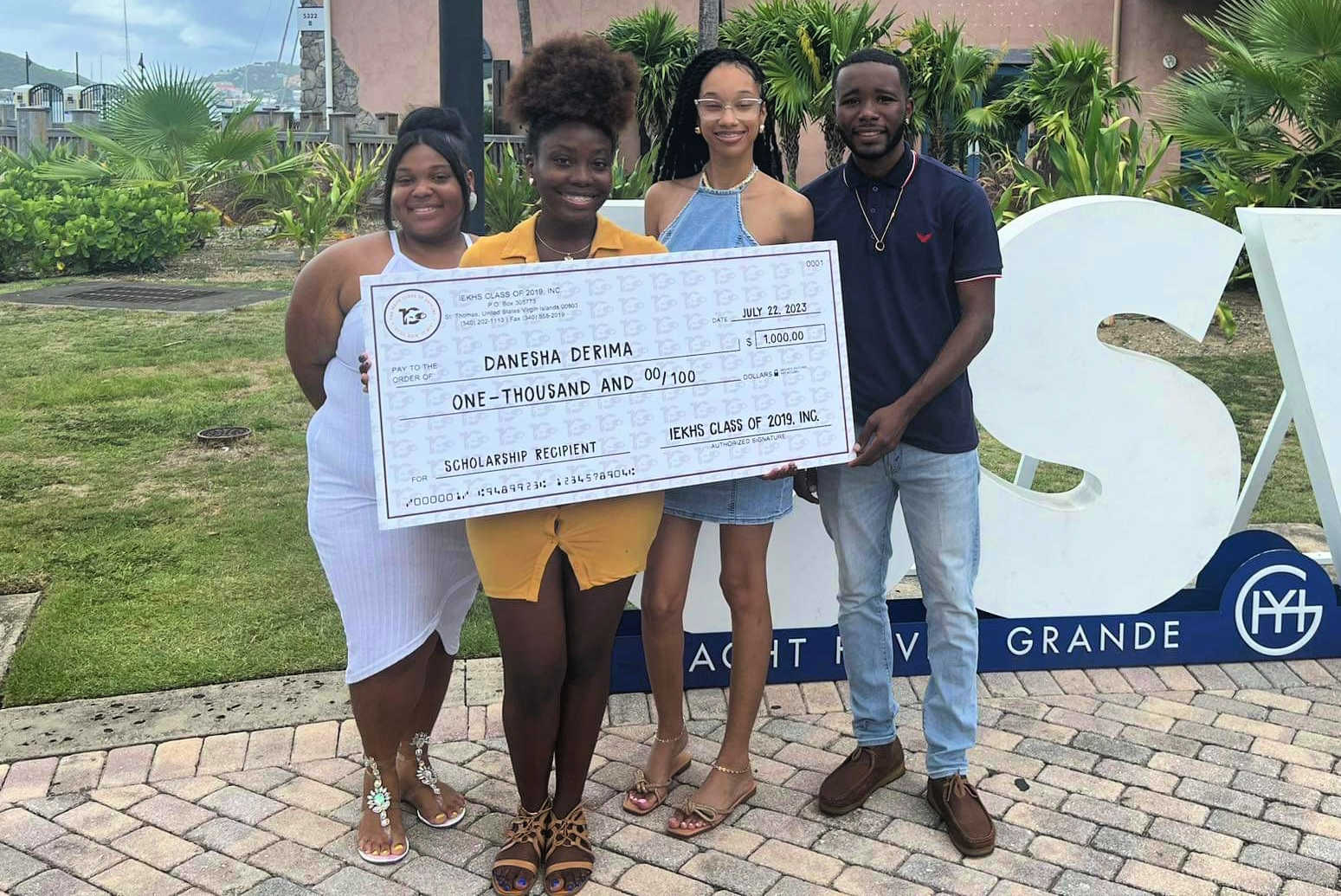 ST. THOMAS – Highlighting the strength and support within its alumni network, the IEKHS Class of 2019, Inc. recently bestowed a $1,000 scholarship on Danesha Derima, an exceptional graduate from the subsequent class of 2020. Currently, Derima is immersing herself in psychology studies at the University of the Virgin Islands, reflecting a growing zeal for neuroscience investigation.
Rooted in her unwavering ambition to make a mark in the world of neuroscience, Derima envisages focusing on devising pharmaceutical solutions for neurodegenerative disorders like dementia. The Class of 2019 highlighted this in their press release, emphasizing the importance of the scholarship as it substantially alleviates financial hurdles, especially as students venture into the crucial third and fourth years of their undergraduate journey.
Expressing gratitude, Derima stated, "I am deeply honored by the trust the Class of 2019 has placed in me through this esteemed scholarship. It's a significant assist in navigating college costs." With an eye on the future, Derima envisions herself as an influential figure in the community, predominantly guiding young women from the Virgin Islands keen on pursuing STEM fields. "Such support magnifies my commitment to forging pathways for upcoming women scientists," she articulated further.
It's evident that Ivanna Eudora Kean High School's alumni hold a keen interest in tracking the successes of their immediate successors. Derima's unwavering academic excellence since her time at the high school positioned her as a prime candidate for this scholarship.
Ki'Andre Thomas, the President of the IEKHS Class of 2019, Inc., voiced, "Bestowing this scholarship upon Danesha is a celebration of merit and potential. Our endeavor transcends mere financial aid; it's about kindling a culture of support and inspiring future batches to adopt similar noble pursuits early on."
The financial foundation for this scholarship found its roots in the Dynamite Rays Apparel Scholarship Fund. This was predominantly fueled by selling hats adorned with the school's beloved mascot, Ronnie the Ray, signifying the alumni group's unwavering commitment to academic distinction and nurturing future talent.
On a concluding note, the IEKHS Class of 2019, Inc. is fervently preparing for their 5-year reunion slated between August 2023 and May 2024. This celebratory period will also witness the group's continued efforts to confer scholarships, organize insightful workshops post-high school, and open doors for deserving individuals. Thomas called out, "We urge potential collaborators and benefactors to unite with us in this mission. Together, we can sculpt the academic trajectories of our prodigious students."
In harmonizing with the Wall Street Journal's Style Guide and ensuring the content is primed for SEO, this rewritten piece retains the original's essence while amplifying its engagement potential for USVI News readers.
The Denis Sullivan Schooner: A Beacon of Learning Returns to Christiansted Harbor for Its 18th Season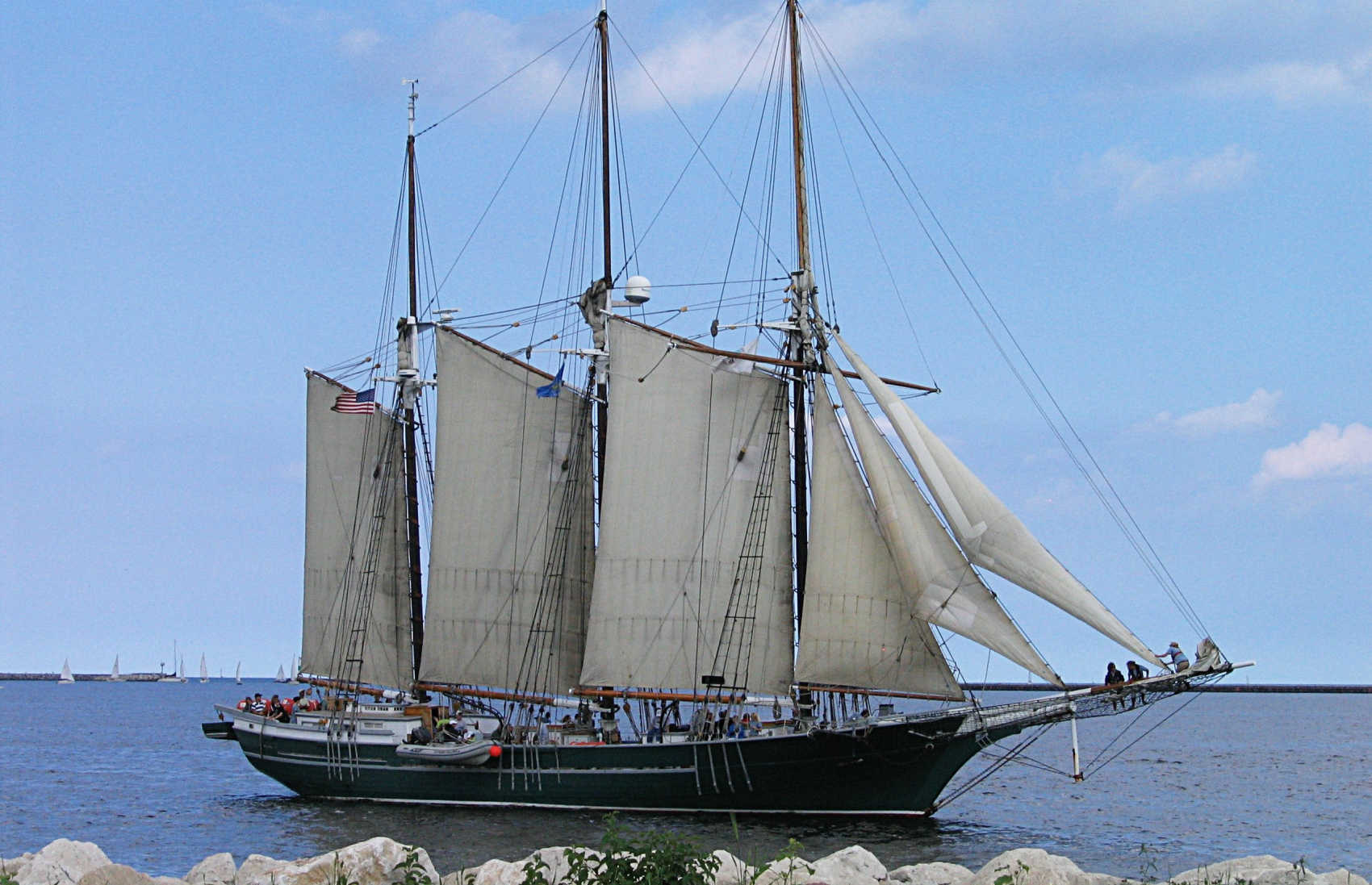 The historic schooner Denis Sullivan is set to make its grand return to Christiansted Harbor this Sunday, marking the 18th season of World Ocean School's enriching educational programs in St. Croix. Eden Leonard, President and Executive Director of World Ocean School, expressed her enthusiasm for the upcoming season, emphasizing the strong community support in St. Croix and the exciting opportunities awaiting the students.
St. Croix has been a vital part of World Ocean School's history, a relationship that spans 18 years, initially with the Schooner Roseway. While the Roseway, a revered National Historic Landmark, undergoes extensive preservation in Mystic, CT, the Denis Sullivan has seamlessly stepped in. In 2022, the Denis Sullivan successfully hosted over 230 students in immersive multi-day educational programs and delighted over 1500 passengers with sunset and harbor sails.
This season, the Denis Sullivan aims to replicate its previous success, focusing on engaging St. Croix's public school students. The onboard programs blend practical maritime skills, such as ship maintenance and sail raising, with teamwork and applied learning. The vessel's crew, known as Deckhand Educators, are ready to embark on this season's journey, offering hands-on lessons during the voyages. Ms. Leonard expressed her anticipation for the community's engagement, recalling the warm reception the schooner received last year.
To celebrate its return, the Denis Sullivan will offer welcome sails to the public on November 30 and December 1, from 4:00 p.m. to 6:00 p.m., in Christiansted Harbor. Additionally, sunset sails will be available through March. Proceeds from ticket sales on the World Ocean School's website will support the educational initiatives on the island. In a gesture of gratitude, past and present students and their families are invited to enjoy these sails at no cost, as announced by the organization's officials.
St. Croix Students Voice Concerns Over Poor Bathroom Facilities in Schools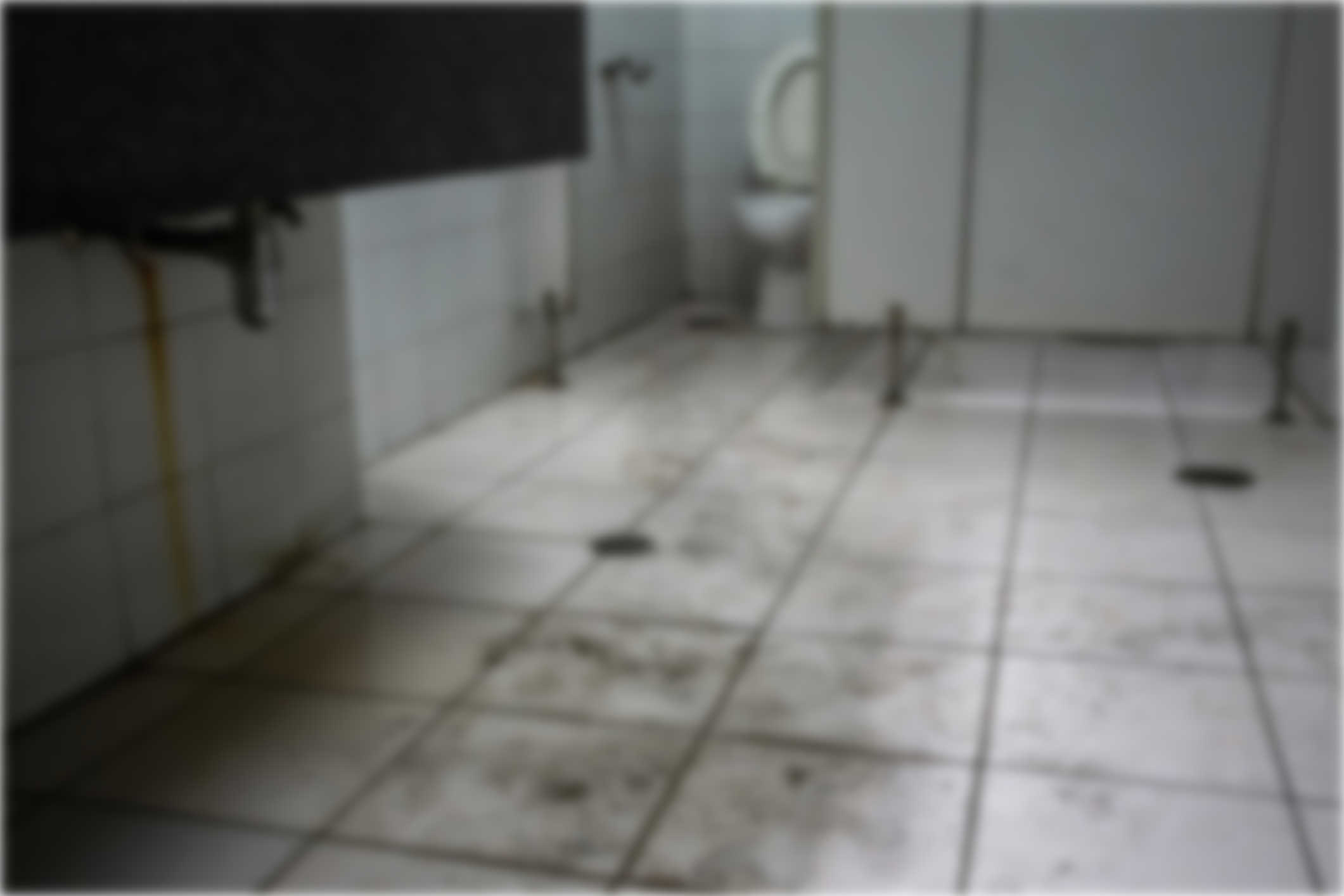 In a recent meeting with the Senate Committee on Education and Workforce Development, students from St. Croix raised serious concerns about the state of their school bathrooms, affecting their daily school life. Alina Poyah, an eighth-grader from Central High School, voiced her distress over the unsanitary conditions, citing dysfunctional toilets and a lack of adequate cleaning staff. She admitted to avoiding the use of these facilities due to their dire state.
Makayla Walcott, another student from John H. Woodson, echoed similar sentiments. She pointed out the lack of basic amenities like paper towels and soap, along with the presence of offensive graffiti, making the environment uncomfortable and unhygienic. Both students highlighted the challenge of finding a usable bathroom on campus, a situation that has led to a boycott of these facilities.
Sophomore Ace Boyer from St. Croix Educational Complex expressed concerns about the suitability of the school as a hurricane shelter, given the poor condition of the washrooms. He detailed issues like broken urinals, lack of lighting, and insufficient sanitary supplies, leading him to avoid using the bathrooms altogether.
The committee chair, Senator Marise James, expressed shock and concern about the health implications of these conditions on students. Following inquiries from Senator Carla Joseph, education officials revealed plans for bathroom repairs at Central High School. However, Territorial Facilities Manager Davidson Charlemagne indicated that the project's completion would not be immediate. The department's Acting Insular Superintendent for St. Croix, Dr. Ericilda Ottley Herman, aimed for a 90-day completion target, but the timeline extended to May 2024.
Senator James emphasized the importance of maintenance, drawing comparisons to older historical buildings. Education Commissioner Dionne Wells-Hedrington addressed the issue in a separate discussion, committing to distribute supplies and restore restroom functionality. She also urged students to discourage vandalism to ensure the longevity of the repairs.
This testimony sheds light on a critical issue affecting the learning environment in St. Croix schools, highlighting the need for prompt and effective action to ensure safe and sanitary conditions for students.
Exploring Solutions to Rising School Violence in the Virgin Islands: Education Officials Weigh Options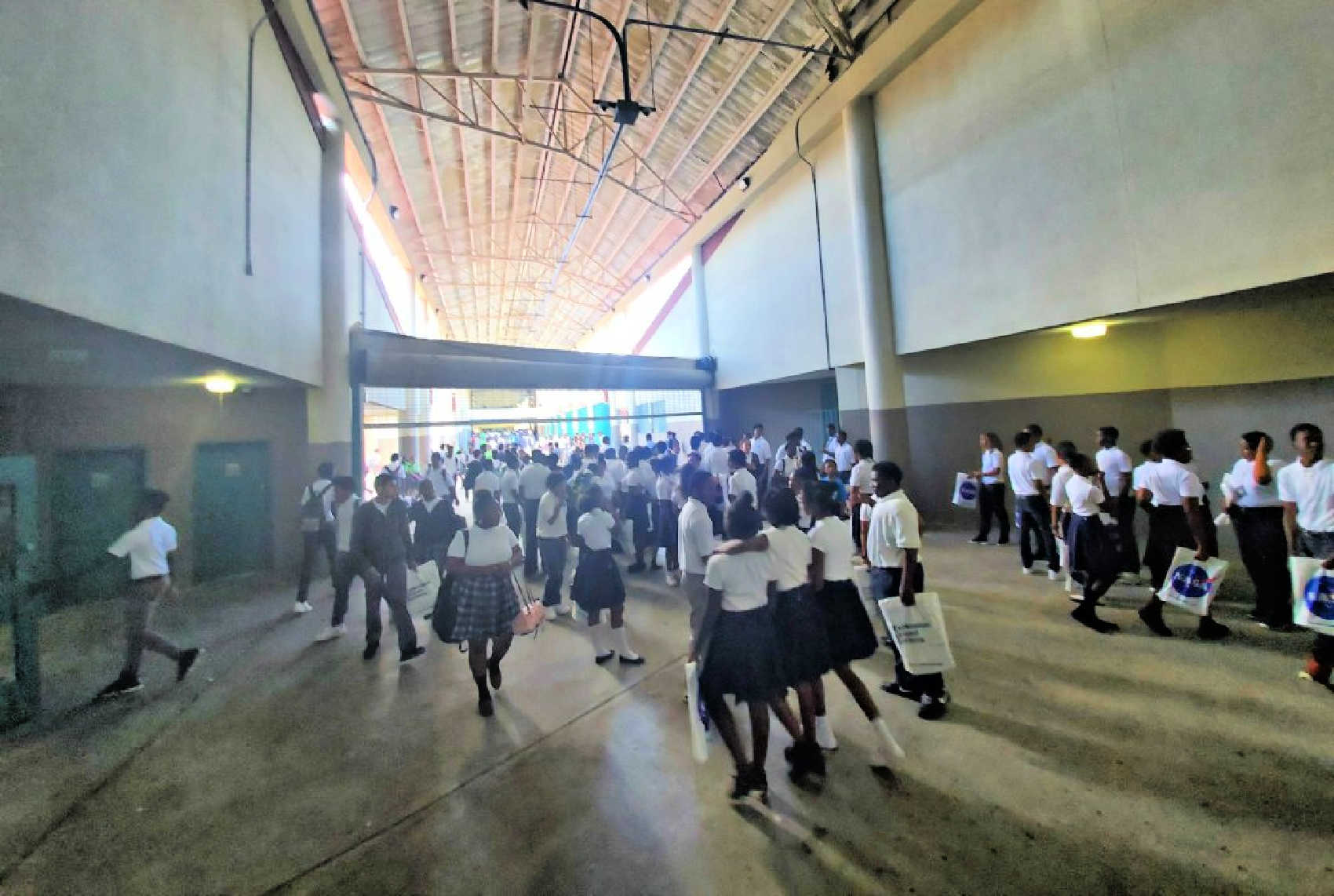 The escalating issue of violence in the Virgin Islands' schools has reached a critical point, as highlighted by Education Commissioner Dionne Wells-Hedrington during a Senate Committee on Education and Workforce Development hearing. The committee, led by Senate President Novelle Francis Jr., delved into various challenges plaguing the public school system, with a specific focus on the increasing incidents of aggression and violence.
Education leaders, including Dr. Ericilda Ottley Herman, the acting insular superintendent for the St. Croix district, acknowledged a distinct rise in aggressive behavior among students. To address this, the Department of Education is exploring various behavioral intervention strategies, including alternatives to traditional suspension methods. Ottley Herman emphasized the importance of integrating behavioral intervention or anger management courses for suspended students and actively involving parents in these efforts.
Addressing mental health issues in students is a key priority, according to Superintendent Ottley Herman. The recognition that many aggressive behaviors stem from underlying trauma has led to a concerted effort to provide comprehensive behavioral support services, in collaboration with the Department of Health. School principals are also being encouraged to develop effective conflict resolution strategies.
In a direct response to the problem, the Education Department is considering regulating the use of cellphones in schools, which, though initially intended as educational tools, have become instrumental in amplifying conflicts. Wells-Hedrington indicated that this shift in policy is aimed at reducing distractions and hazards associated with cellphone misuse.
Enhancing school safety is another critical area of focus. Initiatives include recruiting additional school monitors, especially at the St. Croix Educational Complex, and equipping them with appropriate safety gear. This move comes in response to increasing physical interventions by monitors during violent incidents.
Sen. Diane Capehart praised the proactive steps taken by the Department of Education, while Sen. Kenneth Gittens urged a broader community and familial approach to curbing school violence. Gittens, drawing on his experience as a former police officer, highlighted the need for parental responsibility and control at home as a fundamental step towards ensuring a safer school environment.
The issue of student safety extends beyond physical altercations. Alina Poyah, a student at John H Woodson Junior High School, raised concerns about a February 2023 incident involving a pellet gun, stressing the need for accountability and heightened security measures to prevent such occurrences.
Overall, the Virgin Islands' educational authorities are actively seeking multifaceted solutions to combat the worrying trend of school violence, recognizing the need for a holistic approach that includes mental health support, parental involvement, and stricter school policies.