USVI Public Schools Embark on the 2023-2024 Year: A Blend of Zeal and Aspirations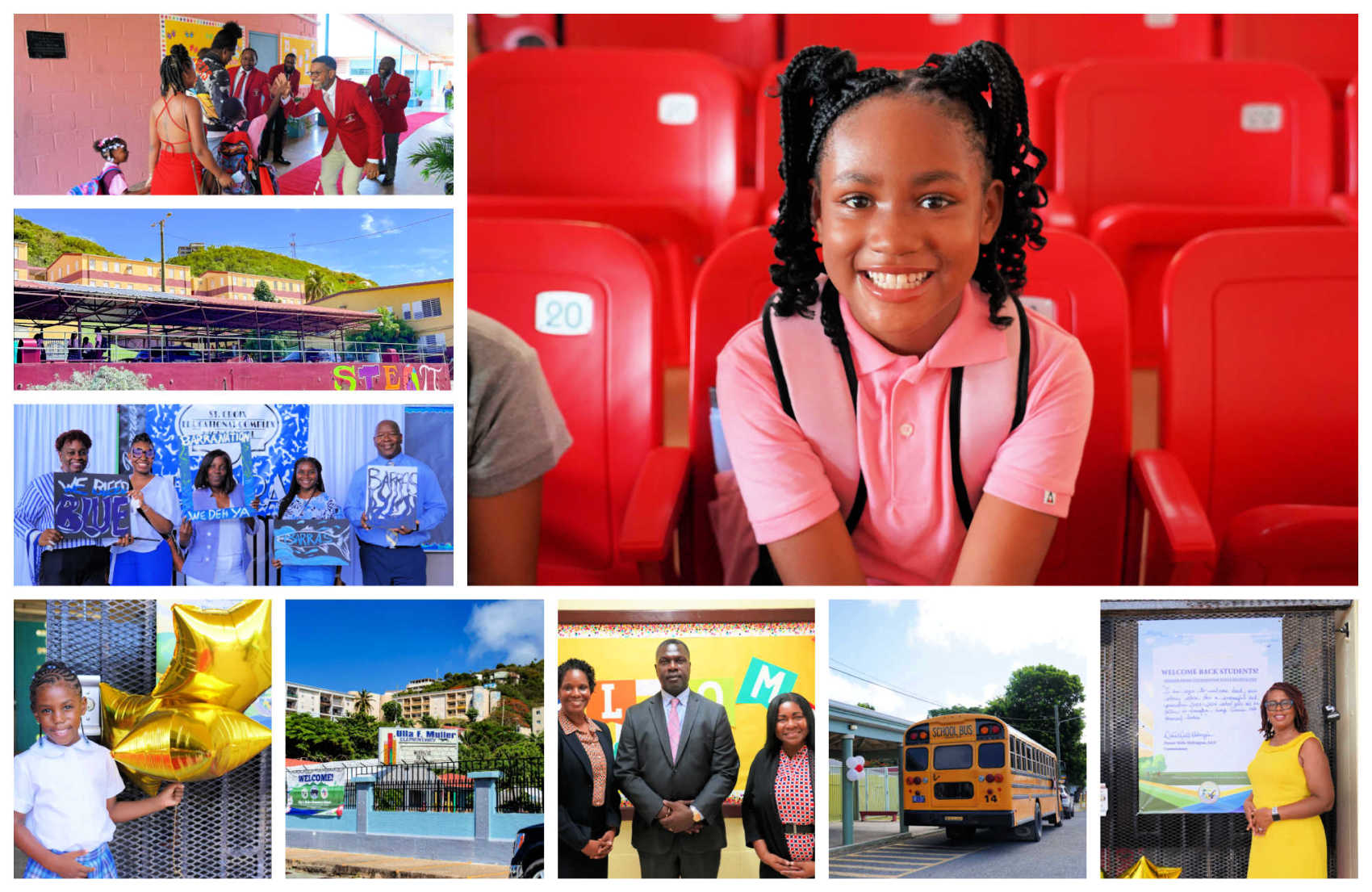 Across the US Virgin Islands, the harmonious sound of school bells marked the onset of the 2023-2024 academic term. Early Monday, school grounds hummed with conversation, cheerful laughter, and tentative glances, painting a tableau of students reconnecting with familiar faces and greeting the unfamiliar.
The enthusiasm wasn't limited to students. The school staff and faculty exuded a vibrancy, symbolizing their readiness to dive deep into the academic year. The air was filled with anticipation, with educators eager to make the coming months both educational and memorable.
Rodney Moorehead, who helms the St. Croix Educational Complex High School, voiced his optimism for the impending months. "Launching another academic year in our journey of enlightenment for our students is truly invigorating. We're set in motion and look forward to the community and parents reinforcing their commitment, ensuring every student has a rewarding year," Moorehead commented.
In echoing sentiments, Barbara McGregor, the principal of Juanita Guardine K-8 School, highlighted her enthusiasm. "The prospect of another year, with all our students, at the home of the hurricanes, fills me with joy," she expressed.
However, it was the students who truly stole the limelight, displaying unmatched delight at returning to school. Dyamond Frazer, a bright 6th grader from the Pearl B prek-8 School, conveyed her enthusiasm vividly. "The prospect of stepping back into school, reigniting my passion for learning, and creating memories with my peers was something I eagerly looked forward to. And the thought of upcoming field trips only adds to my excitement!"
Despite the general aura of optimism, the Department of Education faces its set of hurdles. The persistent issue of educators seeking alternate avenues—whether exiting the education field or transitioning to mainland opportunities for more competitive remuneration—continues to loom. Nonetheless, Dr. Dione Wells-Hedrington, the Education Commissioner, remains hopeful. During a recent Senate discussion, she exuded confidence about the educational trajectory in the territory.
As USVI Public Schools delve into this academic year, the spirit of hope and eagerness permeates every corner. While challenges remain, the combined efforts of educators, students, and the community promise an inspiring journey ahead.
Teacher Walkout in St. Croix Dominates Discussion at Senate Committee Meeting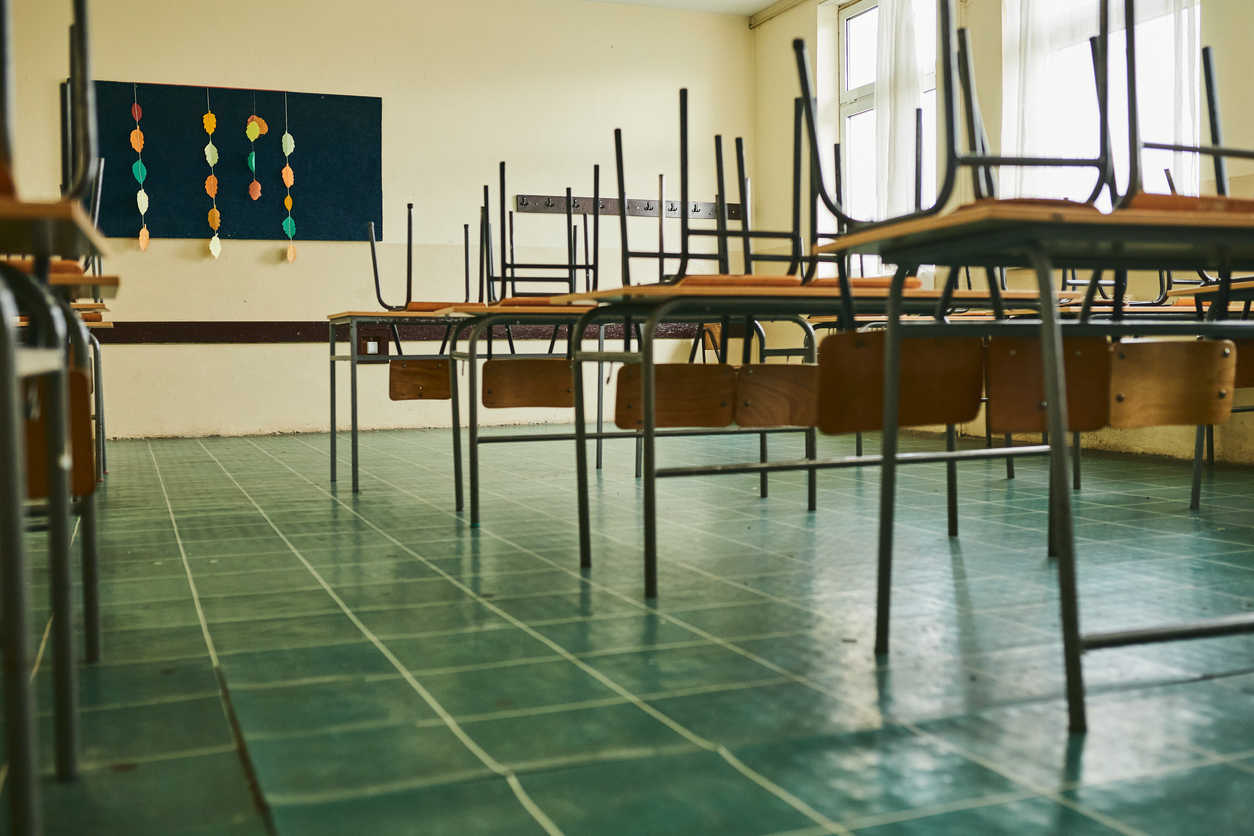 A meeting of the Senate Committee on Rules & Judiciary, initially convened to review 28 bills related to the budget, was significantly overshadowed on Wednesday. The main topic of discussion shifted towards a protest by educators across various schools in St. Croix.
Senator Franklin Johnson shared insights from conversations he had with several participating protesters on his way to the legislative session. According to Johnson, the issues brought up by the educators are "highly concerning and significant, especially regarding the state of our schools." The Senator expressed his solidarity with the teachers, pointing out that their grievances align closely with the well-being of the students. "Our current learning environment is far from ideal," he remarked. He mentioned that some classrooms are ill-equipped to deal with record-breaking heat, with windows that won't even open. Johnson also expressed concern over the lack of drinking water in schools like Pearl B. Larsen Elementary, an issue he claims has been overlooked by the Department of Education.
Rosa Soto-Thomas, President of the St. Croix chapter of the American Federation of Teachers (AFT), spoke to journalists earlier that day. She highlighted a slew of challenges that educators are grappling with, including an expired collective bargaining agreement and the introduction of digital learning resources that many students can't access due to lack of computers. "Even those who have computers are affected as the internet speeds are frustratingly slow," she said, questioning the government's investment in broadband that isn't benefiting classrooms.
During the committee meeting, lawmakers also noted multiple issues contributing to the educators' protest. Senator Johnson highlighted the shortage of specialized staff such as special education workers and an overall lack of teaching personnel, which leads to oversized classes often lacking proper support. He further revealed that some schools suffer from rodent and termite infestations, as well as inadequate equipment. For example, a teacher at one elementary school in St. Croix had to conduct a cooking class without the benefit of a stove or refrigerator.
Senator Novelle Francis emphasized a long list of other issues affecting schools across St. Croix, such as "inadequate supplies, employee shortages, malfunctioning freezers and coolers, subpar air quality, and insufficient school security measures including lack of working cameras and not enough school buses."
When asked about the next steps, Ms. Soto-Thomas was uncertain but emphasized that the walkout had successfully captured the attention of decision-makers. Senator Francis agreed, stating, "These are issues well within our capability to address, and we will collaboratively tackle them at the right time."
The protest by educators in St. Croix serves as a vivid example of the urgency needed in addressing the multiple challenges plaguing the island's educational system. The Senate committee meeting, originally focused on budget-related bills, turned into an urgent call to action to improve the teaching and learning environment across St. Croix schools.
Dr. Colvin T. Georges, Jr., St. Thomas Native, Assumes Role as Dean of Students at UVI's Albert A. Sheen Campus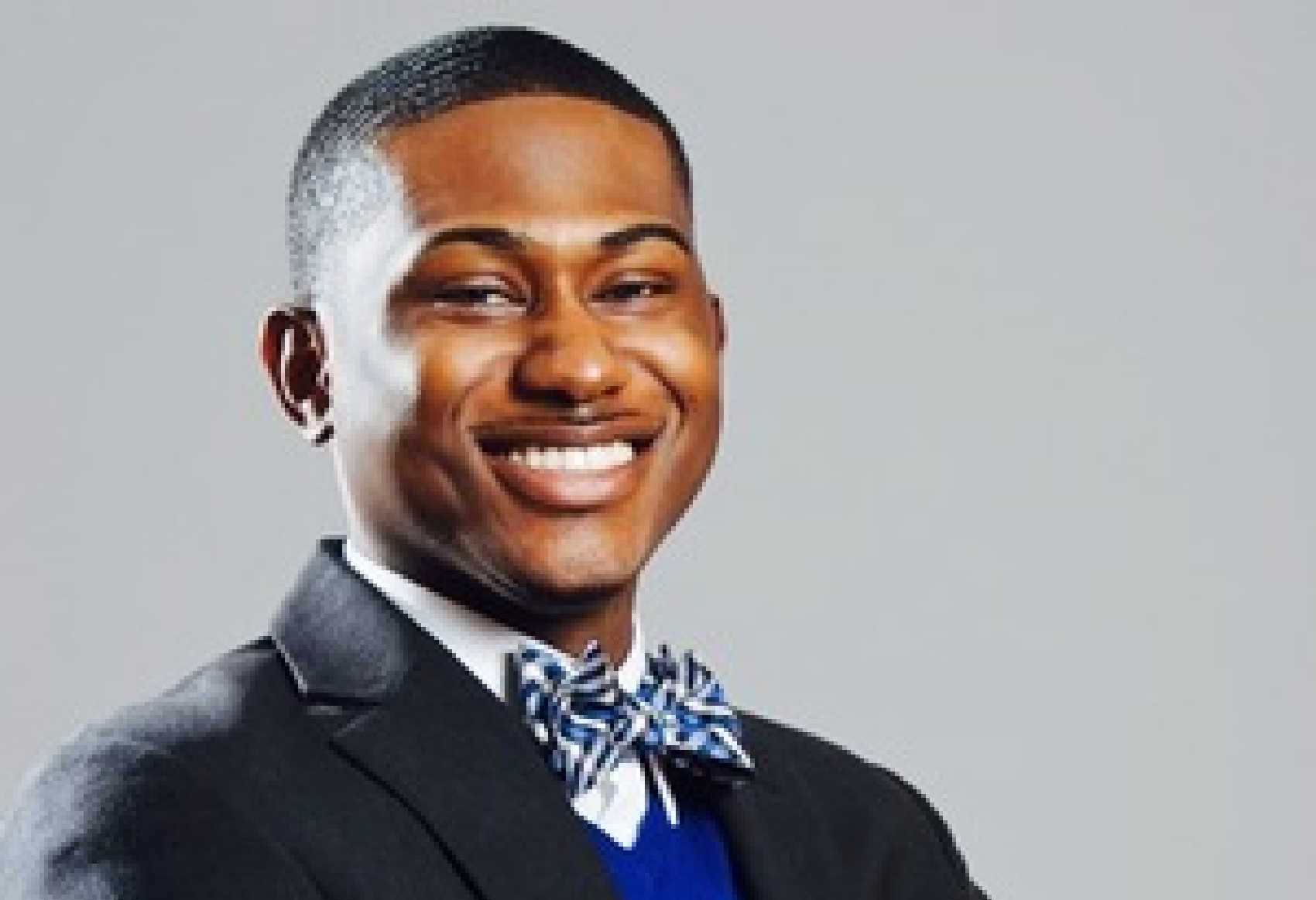 St. Thomas has a reason to beam with pride as the University of the Virgin Islands (UVI) unveiled its decision to appoint Dr. Colvin T. Georges, Jr. as the Dean of Students at the prestigious Albert A. Sheen campus. This pivotal role will commence from the 1st of September, 2023.
The homecoming of Dr. Georges to the Virgin Islands is marked by a robust background in higher academia, where he's dedicated over eight years. His myriad of skills in student affairs encapsulates student success, engagement, enrollment management, and residence life, just to name a few.
In a statement about the appointment, Dr. Camille McKayle, UVI's esteemed Provost and Vice President for Academic Affairs, could hardly contain her excitement. "The incorporation of Dr. Georges into our UVI family is a significant leap. Coupling his insight with our student affairs team's prowess, I am confident we're on the brink of amplifying our student-centric programs, making University life more enriching," Dr. McKayle articulated.
Dr. Georges, reflecting on this new chapter, voiced his deep-rooted commitment to both the university and the wider Virgin Islands community. "To be back in the Virgin Islands and to serve the Buccaneer fraternity is not just an opportunity but a great privilege. My aim is to resonate with UVI's distinct ethos and collaboratively work alongside the faculty, staff, and students. Our shared goal is to carve out a campus that brims with energy, safety, and inclusivity," he remarked.
Before embracing this esteemed role at UVI, Dr. Georges had an impactful stint at Chatham University, where he served as the Assistant Dean of Students, focusing on Student Success and Engagement. His impressive academic journey also includes stints at the University of Illinois-Urbana-Champaign and the New York Institute of Technology. Dr. Georges' academic arsenal boasts a Doctorate in Education Policy, Organization, and Leadership, acquired from the University of Illinois Urbana-Champaign.
Reiterating his dedication to student welfare, Dr. Georges stated, "My vision is to be a constant, accessible figure to our students, addressing their concerns head-on. I want to nurture an environment where every student feels an innate sense of belonging and is empowered to excel both academically and personally."
Aligning with UVI's overarching strategic plan set out by President Hall, Dr. Georges' objective is to amplify student experiences through collaborative endeavors. Dr. McKayle commented on the palpable anticipation within the UVI community, "We're on the cusp of witnessing the innovative spirit, dedication, and relentless commitment to student growth that Dr. Georges brings, especially to the Albert A. Sheen campus."
To round off her comments, Dr. McKayle took a poignant moment to honor the memory of Ms. Hedda Finch Simpson, a cherished former member of the UVI family who departed last year. "A heartfelt thanks to the diligent Albert A. Sheen Student Affairs team for their unwavering dedication over the years. Their efforts have been instrumental in crafting intellectually and socially stimulating programs for our students. We extend a warm welcome to Dr. Georges and salute the hardworking Student Affairs team," she concluded.
UVI Staff Seek $1.3 Million from Senate Amid Rising Turnover Concerns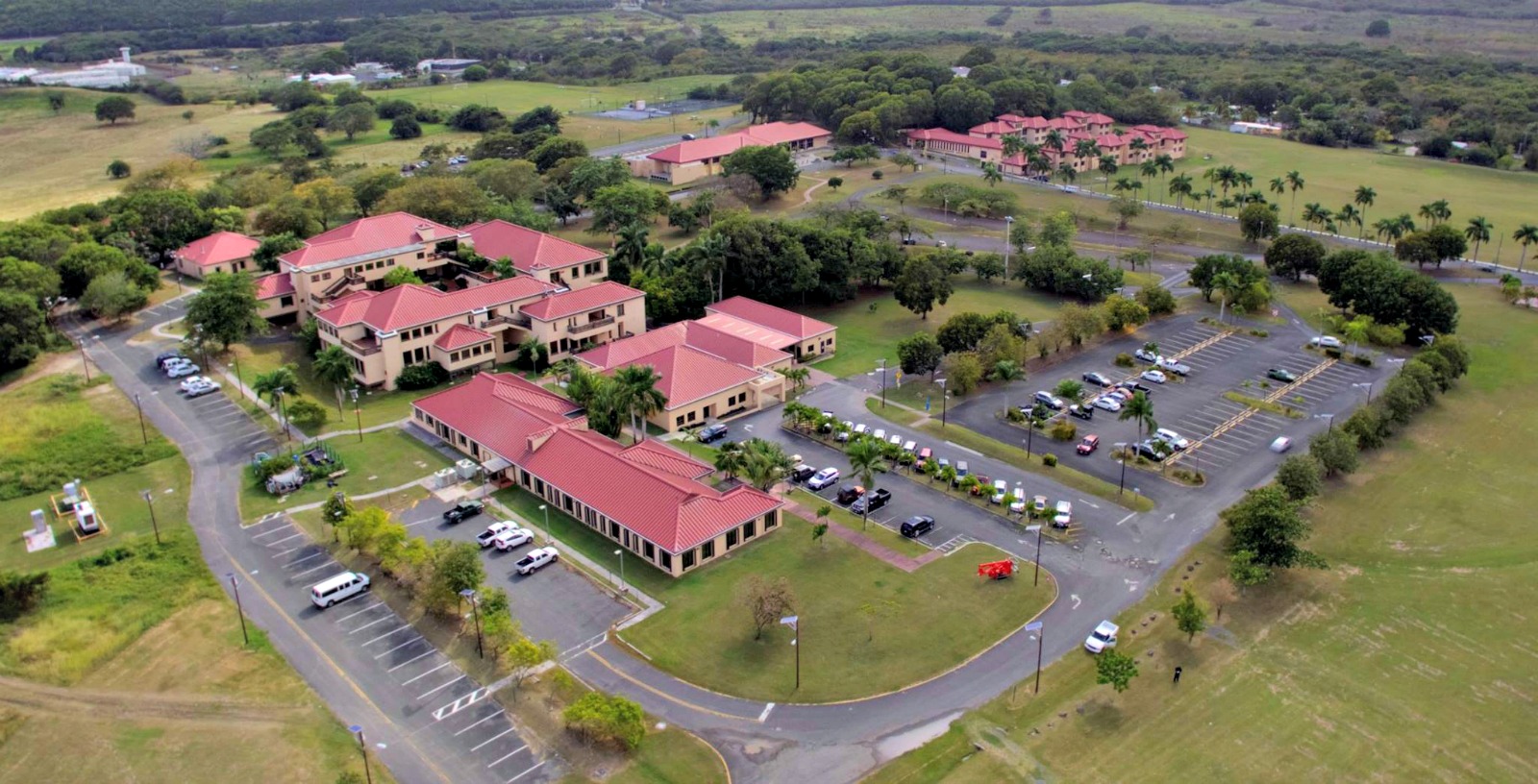 In a meticulously penned letter on September 4, the leadership of the University of the Virgin Islands' arm of the American Association of University Professors (UVI-AAUP) formally approached the Senate Committee on Budget, Appropriations, and Finance. Their primary goal? To echo UVI President David Hall's request for an augmentation of $1.3 million to the FY2024 budget, specifically for enhancing faculty salaries.
Sources from the Consortium in the previous month highlighted President Hall's primary grievance: UVI's incapacity to furnish academic experts with salaries that can compete on the market. Shockingly, this deficit in compensation has cascaded into a daunting 50% faculty turnover in the preceding half-decade. UVI-AAUP's letter deepens the narrative, revealing how this wage gap hasn't merely led to empty faculty chairs but has also, in some cases, obligated the institution to settle for less qualified educators. This, naturally, places the UVI's educational standards in jeopardy.
A pressing issue pinpointed by UVI-AAUP is the perceived inequity in the government's financial behavior towards UVI's employees. The letter showcases Governor Bryan's notable allocation of $18 million, set aside in his FY 2024 budget, to ensure a 3% salary increment for the entire governmental workforce. The striking omission here? UVI wasn't on the list of beneficiaries. This exclusion feels particularly sharp, considering the 8% wage reduction that UVI faculty weathered in 2011, alongside their governmental peers—though they were rightfully compensated for this deduction in 2021.
Peering further back, the UVI-AAUP underscores a lingering problem: UVI faculty wages have been battling the rising tide of inflation since 2004. That year, the merit-based pay scale, once cherished by educators, was disassembled by UVI's Board of Trustees. A gleam of hope appeared in 2020 with the negotiation of a Collective Bargaining Agreement. This pact aimed to anchor UVI salaries at a minimum, placing the institution in the 40th percentile of US higher education salary brackets. However, the glow was short-lived, as this agreement reached its end in August 2022. The aftermath? Faculty now operate without the assurance of a union contract, hamstrung by negotiation deadlocks.
To circumnavigate this persistent issue, UVI-AAUP doesn't merely raise concerns; they propose a solution. Addressed to the Finance Committee, their proposition is straightforward yet potentially revolutionary: annually allocate to UVI a share, proportionate to the institution's entire salary outlay and fine-tuned for core inflation. This portion would be exclusively reserved for employee wage enhancements. Implementing this, UVI-AAUP argues, could be the panacea for the university's dwindling faculty wages, challenges in hiring and retaining top-tier talent, and the consequent slide in UVI's educational standards.