Crown Bay's $250 Million Revamp Announced by VIPA and Royal Caribbean, Eyeing Premier Tourist Destination Status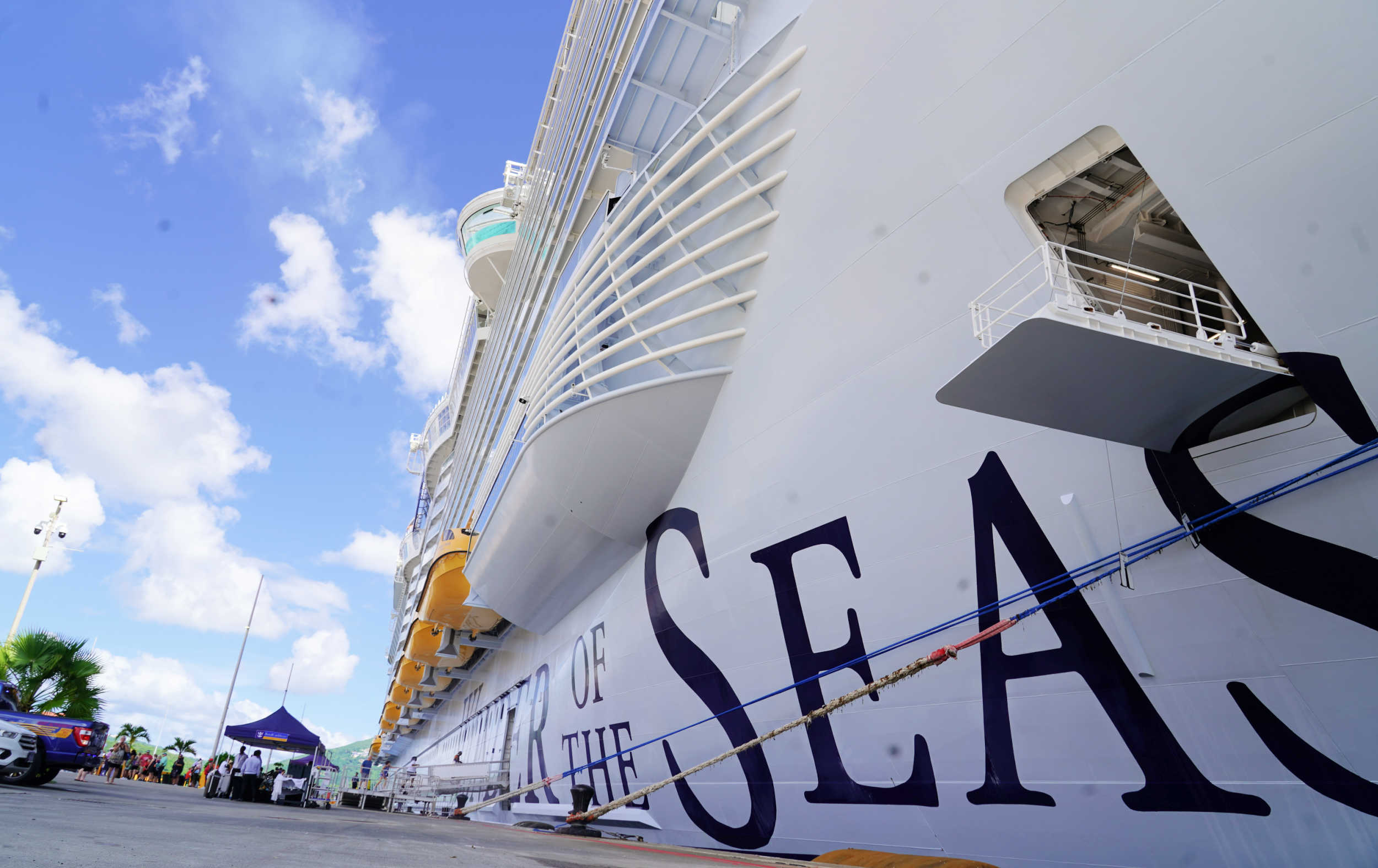 In a grand reveal, the Virgin Islands Port Authority (VIPA), steered by the bold Executive Director Carlton Dowe, alongside Royal Caribbean Group and Cruise Terminals International (CTI), declared a $250 million blueprint on Wednesday to elevate Crown Bay, St. Thomas, into a premier tourist hub. The initiative, showcased against the backdrop of the world's largest cruise ship, aims to enhance the region's allure as a top-tier travel destination.
The ambitious project, shaped through rigorous negotiations among Mr. Dowe, RCG, and CTI, marks a lucrative pact for the U.S. Virgin Islands. VIPA's contribution, constituting roughly 20% of the total budget (around $50 million), will be entirely recouped through a capital recovery fee levied on Royal Caribbean's guests, as delineated by Joshua Carroll, RCG's Vice President of Destination Development and Deployment.
Celebrating the venture, key executives from RCG and CTI journeyed to St. Thomas, underscoring the transformative essence of the endeavor. Carroll indicated that the revamp, encompassing a significant segment of Crown Bay, has been set in motion, with notable advancements expected to accelerate in 2025 and substantial segments slated for completion by 2028. The development envisages a day resort with a 1,000-visitor capacity, an expanded shore excursion dock, enhanced space and transportation facilities, alongside dedicated spots for local vendors, who, according to Carroll, will be integral to Crown Bay's renewed landscape. He also assured that RCG will facilitate smooth interactions with the development entity for local enterprises showing interest.
The undertaking is designed to minimize operational disruptions, with existing vendors being temporarily shifted to a nearby site previously acquired by VIPA to support Crown Bay's transformation. Mr. Dowe highlighted that despite the construction activities, a shutdown of Crown Bay isn't anticipated. He drew a parallel with the ongoing $26.8 million Parking and Transportation Center project at Cyril E. King Airport, which is advancing without hampering regular operations, illustrating the modus operandi for Crown Bay's metamorphosis.
Wednesday's disclosure reflects another significant stride for Mr. Dowe, who, since his reinstatement as VIPA's Executive Director in 2019, has spearheaded myriad major projects within the maritime and aviation domains under VIPA's expansive umbrella. His notable achievements include the fruitful transition of cargo operations from Gallows Bay to Molasses Pier, courtesy of the $24 million Gallows Bay Marine Facility project, timely completion of the Henry E. Rohlsen Airport's Terminal Expansion and Modernization Project, and the ongoing CEKA Parking and Transportation Center venture, among others.
Additionally, a Dowe-mediated accord with RCG has catalyzed a remarkable surge in cruise tourism on St. Croix, with the island witnessing a more than 100% boost in visitor numbers—escalating to 150,000 last year from a mere 40,000 the preceding year.
As the event concluded, VIPA board member and Public Works Commissioner Derek Gabriel lauded Mr. Dowe's visionary leadership, emphasizing the imperative of a forward-looking approach for the governing board. He commended Mr. Dowe's audacious visions, which initially seemed unattainable, but as dialogues with partners like Royal Caribbean and CTI unfolded, revealed a foundation grounded in reality and factual data. Gabriel stressed the significance of embracing calculated risks to continuously evolve and bolster the region's tourism sector.
Partial Budget Allocation Revives V.I. Dept. of Tourism Operations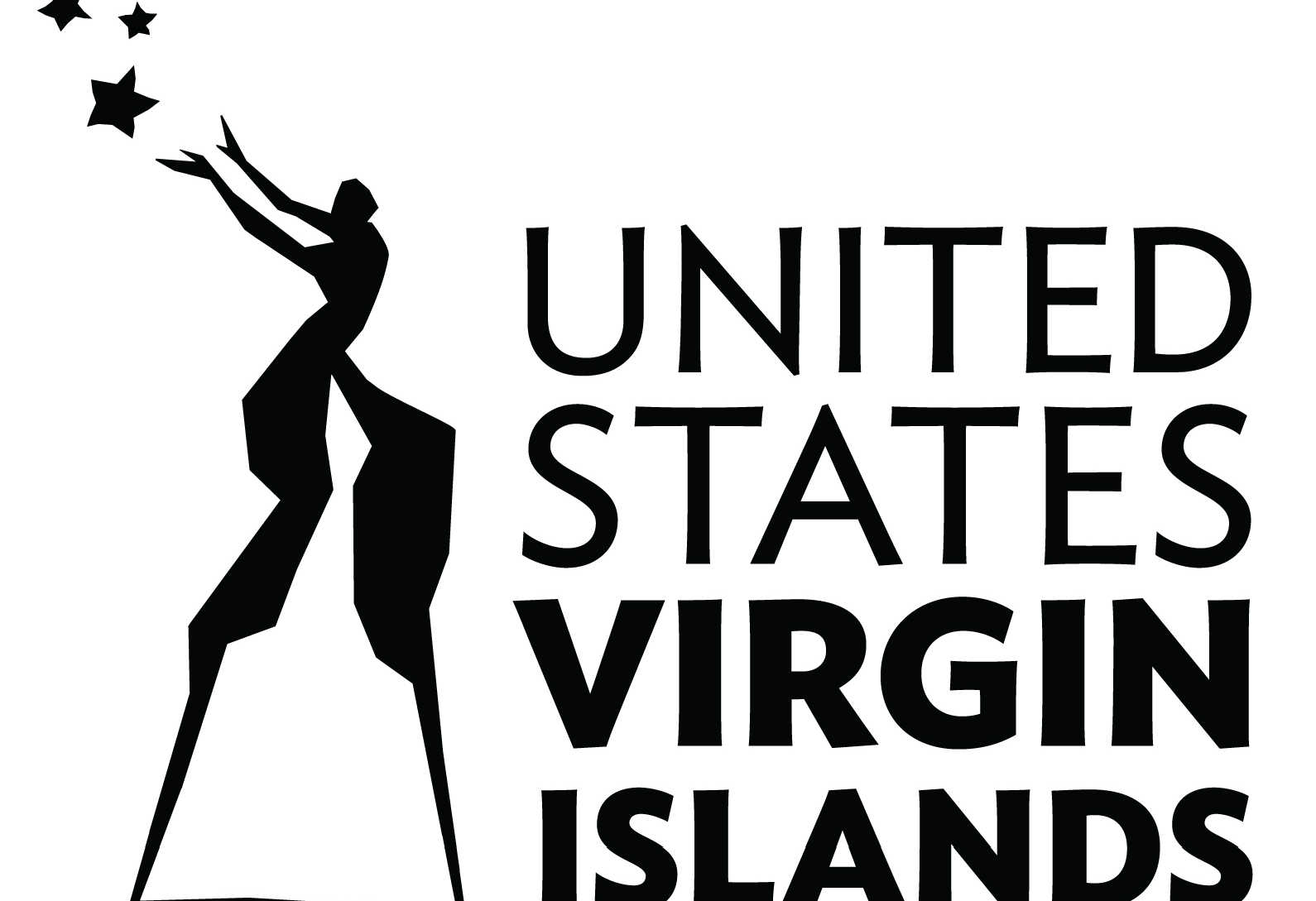 The Virgin Islands Department of Tourism (D.O.T.) received a crucial partial budget release on Tuesday, providing a lifeline for essential operations over the next three months. This crucial funding allows the department to maintain key services and settle some pending vendor payments.
Office of Management and Budget (OMB) Director Jenifer O'Neal confirmed the development during a WTJX Radio interview. "The department now has access to their fiscal year 2024 budget, at least for three months," Ms. O'Neal explained. "This includes October, November, and December funds, now available in the ERP system, enabling immediate spending."
This development follows intense scrutiny and reporting by the Consortium on the prolonged delay of D.O.T.'s budget, which led to operational challenges and workforce reductions. Senator Donna Frett-Gregory, a vocal advocate for resolving the funding impasse, has communicated concerns to the Dept. of Finance and OMB leaders, urging a swift resolution.
Sources revealed to the Consortium that Ms. O'Neal expressed frustration with the D.O.T. and Dept. of Finance for alleged excessive spending by the D.O.T. The exact amount of this overspending, rumored to be in the tens of millions, remains unclear, as is the Department of Tourism's stance on these claims. Efforts to reach Joseph Boschulte, D.O.T. Commissioner, for comments have been unsuccessful.
Senator Frett-Gregory, chairing the influential Committee on Budget, Appropriations, and Finance, intends to hold a Senate hearing to delve deeper into this issue. Key officials from OMB, Dept. of Finance, and Dept. of Tourism are expected to testify.
The D.O.T.'s budget, primarily funded by the Tourism Advertising Revolving Fund (TARF) from Hotel Occupancy Tax revenues, was proposed at $32.1 million by the Bryan administration for FY2024. This funding is vital for the department to stay competitive in the tourism market. Despite the hold on its budget, which hindered financial commitments for months, the recent release of funds is a welcome relief for vendors. However, the extent to which the three-month allocation will cover the backlog of operations and vendor invoices is yet to be determined.
Honeymoon Beach in St. John Vies for Top Spot in USA Today's Prestigious Caribbean Beach Award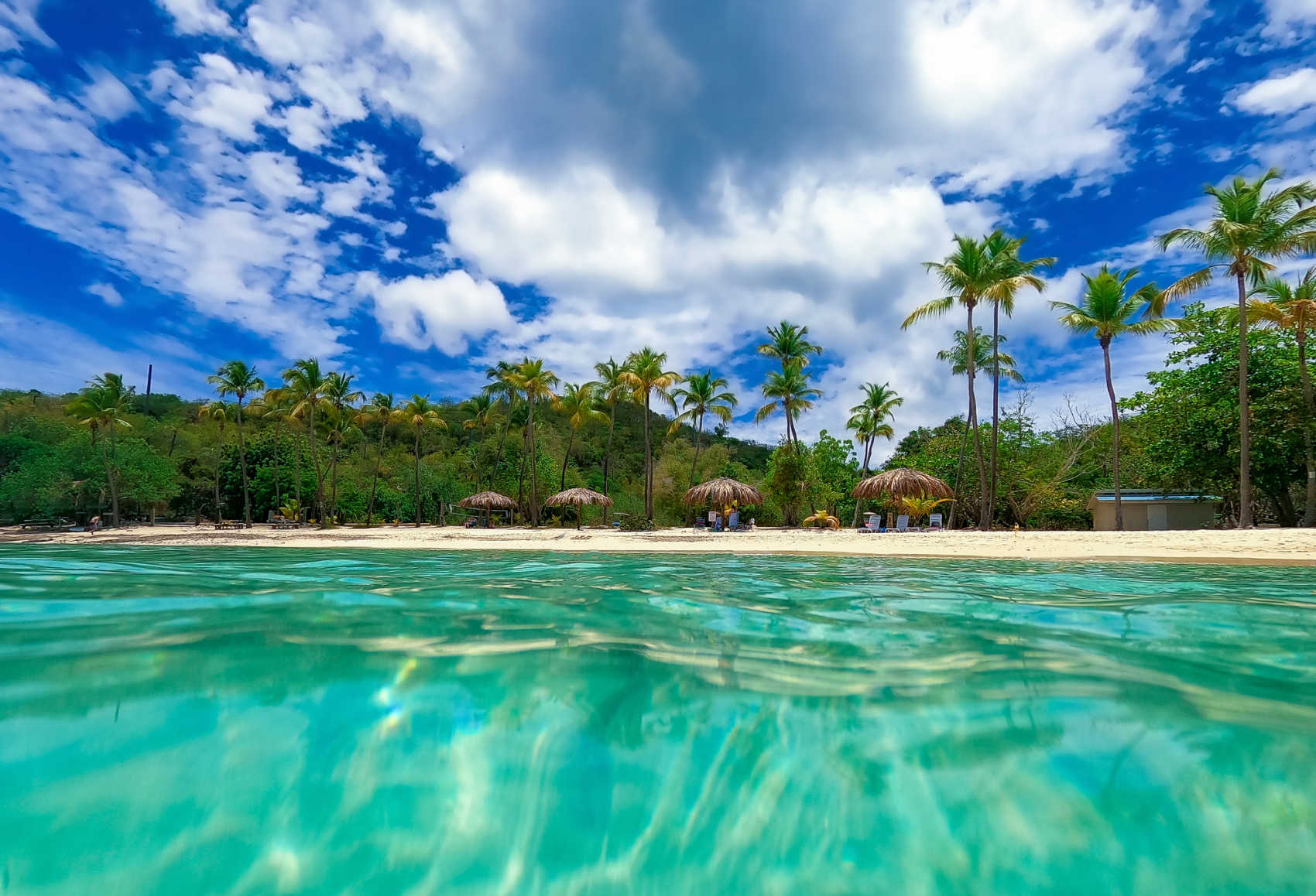 The U.S. Virgin Islands' Department of Tourism is rejoicing in the prestigious nomination of Honeymoon Beach on St. John for the USA Today's Best Caribbean Beach award. Located in the exquisite Caneel Bay, Honeymoon Beach is one of the 16 remarkable beaches on St. John, a testament to the island's natural splendor.
St. John, with 60 percent of its territory under the guardianship of the U.S. National Parks, boasts a rich tapestry of lush foliage, pristine beaches, and a thriving marine ecosystem. This protective measure has been pivotal in preserving the island's unspoiled beauty, as noted by the Department of Tourism.
The announcement, made by USA Today on Tuesday, includes Honeymoon Beach in its carefully curated shortlist. This selection, crafted by a panel of experts, now opens the door for the public to cast their votes for their preferred beach until January 1, 2024.
Commissioner Joseph Boschulte of the Department of Tourism shared his elation and pride over this significant nomination. "The inclusion of Honeymoon Beach in this prestigious list is a reflection of our enduring commitment to environmental stewardship and the enchanting appeal of our territory. We are deeply honored by this recognition and urge everyone who has cherished memories of the beach to vote and share your stories," he remarked.
The Department of Tourism is mobilizing community engagement, inviting both residents and visitors who have experienced the tranquil allure of Honeymoon Beach to partake in the voting process. This effort underscores the community's support for one of USVI's most valued natural wonders. The nomination is not just an honor, but also a recognition of the U.S. Virgin Islands' continuous efforts in preserving and showcasing its magnificent coastal landscapes.
Budget Impasse Forces Tourism Department to Cut Greeter and Entertainer Jobs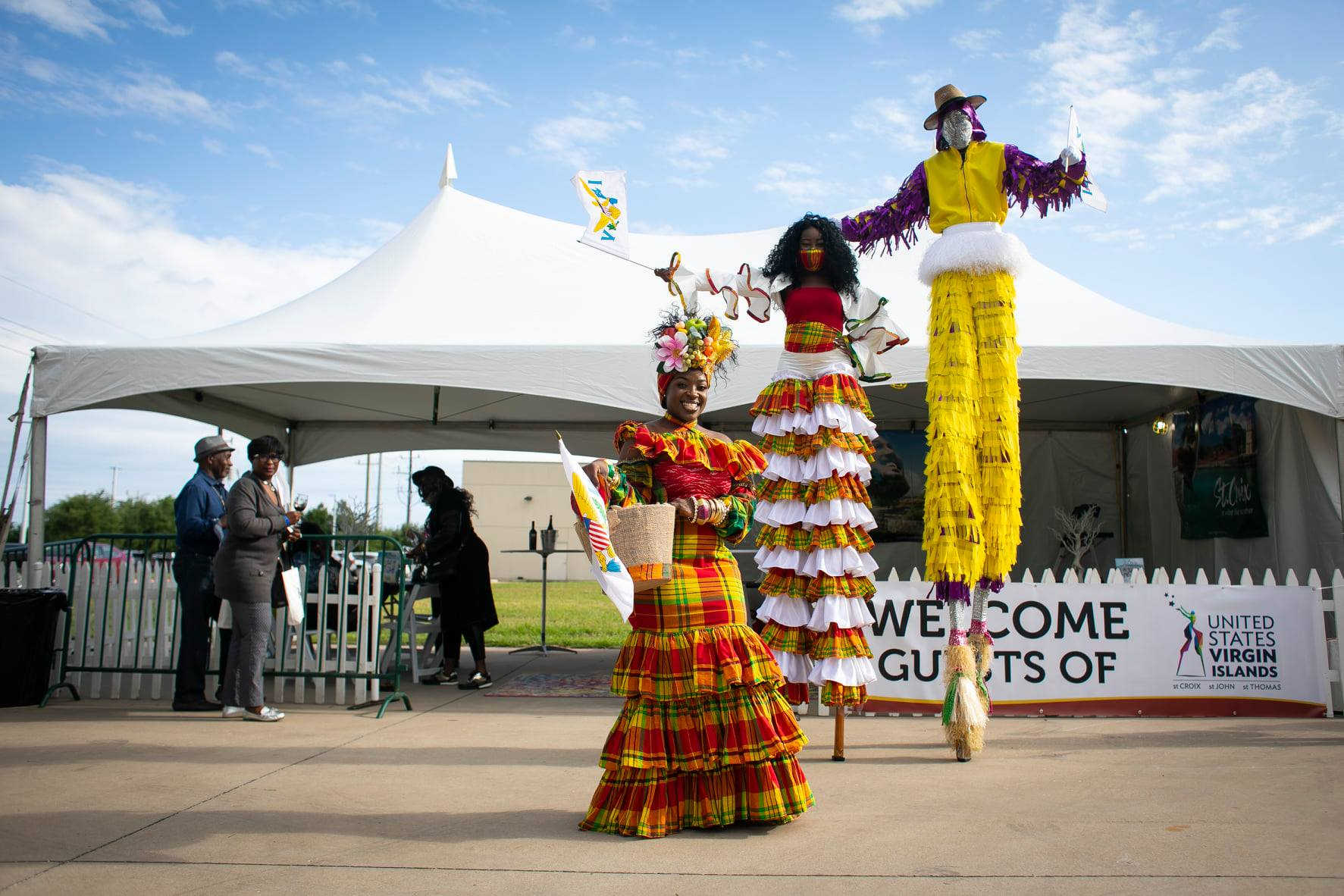 In a significant operational setback, the Virgin Islands Department of Tourism (D.O.T.) has been compelled to lay off crucial staff members, including greeters and entertainers, as the holiday season approaches. These employees, often the first point of contact for tourists, along with DJs who perform at ports and events, are casualties of a broader restructuring triggered by budgetary constraints.
The root cause of these layoffs is the delay in the approval of D.O.T.'s fiscal year 2024 budget. Despite an expected budget of $32.1 million, largely supported by the Tourism Advertising Revolving Fund (TARF), the department has not yet received its allocation for 2024. This financial bottleneck has led to a domino effect, impacting not only staff but also numerous vendors awaiting payment.
Senator Donna Frett-Gregory, heading the Senate's Committee on Budget, Appropriations, and Finance, expressed her concerns after discussing the issue with Tourism Commissioner Joseph Boschulte and Assistant Commissioner Alani Henneman. She emphasized that the department's budget, which was approved early and signed off by the governor, should have been operational from the start of the fiscal year in early October. She noted that while other agencies have received their budgets and are being cautious with expenditures, the D.O.T., with its reliance on the well-funded TARF, faces a unique predicament.
Frett-Gregory pointed out that the TARF, fueled by Hotel Occupancy Tax revenues, holds ample funds to cover the D.O.T.'s budget for the fiscal year. She stated that the delay seems to stem from internal disagreements among various departments, including the Office of Management and Budget (OMB) and the Department of Finance.
The senator also highlighted concerns regarding unpaid vendors from the previous fiscal year and stressed the need for clarity on the use of TARF funds, which are governed by specific laws and require Senate authorization for expenditure.
Efforts to contact D.O.T. Commissioner Boschulte and Finance Commissioner Nominee Kevin McCurdy for comments were unsuccessful. However, Frett-Gregory mentioned that McCurdy has committed to resolving the budget issue. She underscored the urgency of addressing these internal issues to prevent further detriment to small businesses and the overall functioning of the department.