Bipartisan Effort Advances Farm to School Act to Enrich Student Diets and Support Local Agriculture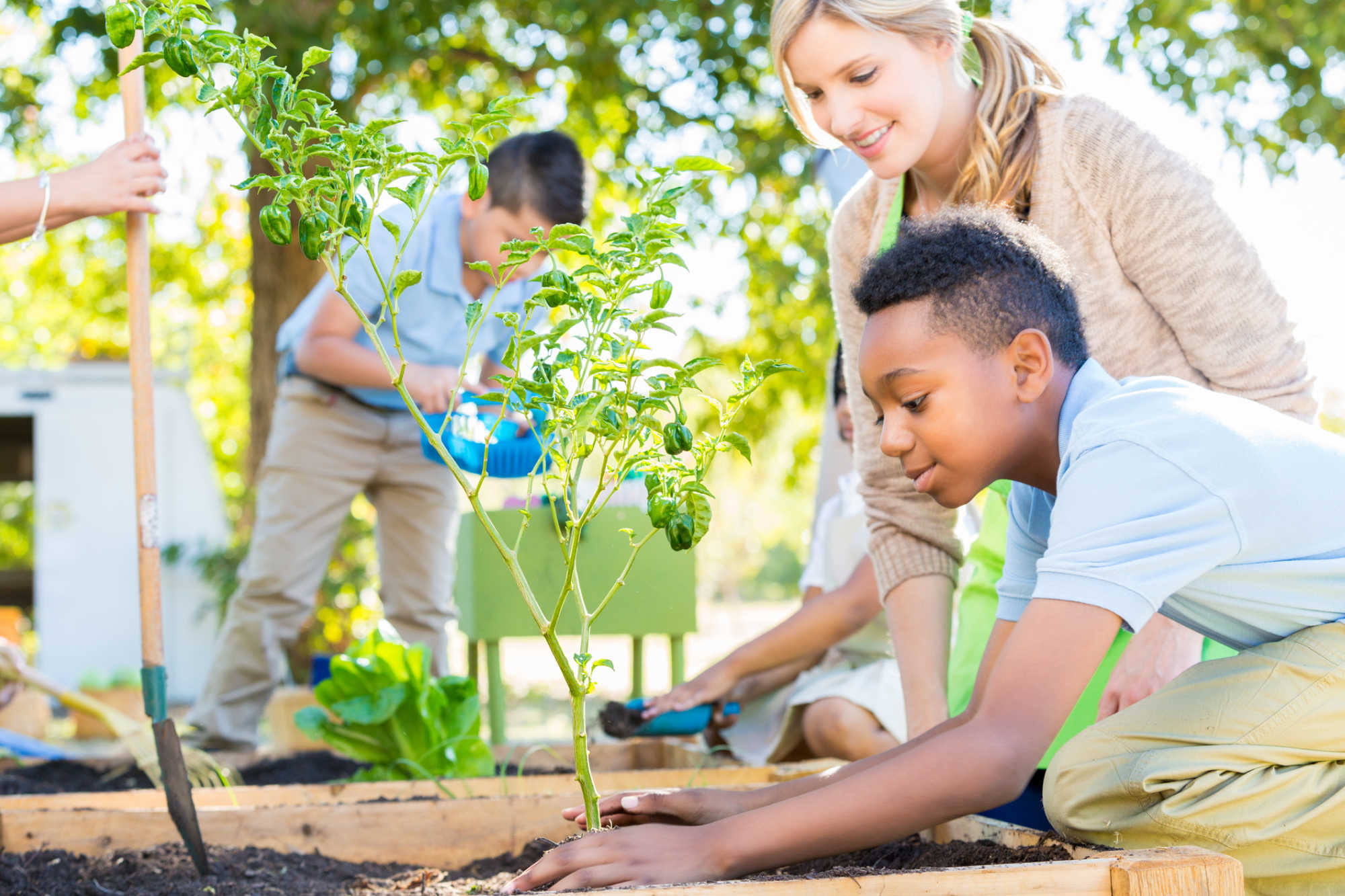 In a significant bipartisan endeavor, Democratic Congresswoman Stacey E. Plaskett and her Republican counterpart, Congressman Marc Molinaro of New York, have collaboratively introduced a groundbreaking bill, the Farm to School Act. The essence of this legislation is to markedly enhance the presence of fresh, locally sourced produce in educational institutions throughout the United States. A key proposal of this bill is the augmentation of the Farm to School program's funding, escalating it from $5 million to $10 million to benefit school-age children.
Highlighting the vital role of this initiative, Congresswoman Plaskett remarked, "The burgeoning interest in Farm to School programs underscores a growing recognition of the interplay between locally sourced foods and the cognitive health of our youth. The Farm to School Grant Program empowers schools, nonprofit entities, and government bodies at local, state, and tribal levels to integrate fresh, locally grown foods into student meals."
Plaskett further delineated the economic and educational advantages of the program. "The Farm to School Act is a foundational strategy for nourishing our children while revitalizing local economies. Since its inception, this program has funneled over $52 million into diverse projects nationwide, impacting nearly 21 million students across 47,000 schools, including those in the U.S. Virgin Islands. This Act extends the reach of nutritious, local food to millions of students and simultaneously offers an economic boon to our small-scale farmers, ranchers, and fishermen. Teaming up with Congressman Molinaro on this bipartisan legislation underscores our unified commitment to fostering a healthier, more equitable future."
Sommer Sibilly-Brown, the visionary founder and executive director of the Virgin Islands Good Food Coalition, shared her insights on the program's transformative impact. She noted, "While Farm to School isn't a panacea for all the challenges in our food system, it's a significant positive step. It enhances healthy food access for our youth, supports small-scale farmers and local food economies, facilitates knowledge transfer through innovative learning methods, and strengthens community ties. In the Virgin Islands, Farm to School is seen as a crucial component in building a resilient food system. The federal funding dedicated to this initiative boosts our local food economy and aids in reducing dependency on imported foods."
Karen Spangler, Policy Director at the National Farm to School Network (NFSN), emphasized the wider community benefits. "Farm to school and farm to early childhood programs address several critical community issues, including children's health, local economic growth, and educational engagement. The Farm to School Act of 2023 aims to broaden access and provide sustained funding, enabling the grant program to reach a wider array of projects nationwide."
Hannah Quigley, a policy specialist for the National Sustainable Agriculture Coalition (NSAC), applauded the bill's commitment to strengthening local food systems. "Nationwide Farm to School programs are vital in fortifying local food economies, offering nutritious food options, and fostering a health-conscious culture among students. The Farm to School Act of 2023 is a response to the increasing demand from cafeteria managers and farmers to supply top-quality, locally produced food for students. We commend Representatives Plaskett and Molinaro for their dedication to investing in healthy communities."
Congressman Molinaro also expressed his support, noting, "The Farm to School program represents a dual benefit — it creates economic opportunities for local farmers while ensuring a consistent supply of fresh, nutritious food in our schools. I am honored to be part of this initiative, which seeks to expand the program's impact through additional investments."
The Farm to School Act of 2023 is garnering support from key organizations such as the National Farm to School Network and the National Sustainable Agriculture Coalition. For further details and updates on the bill, H.R. 6308, interested parties can follow this link: Congress.gov – H.R. 6308.
$133 Million FEMA Grant Secured for Julius E. Sprauve School Reconstruction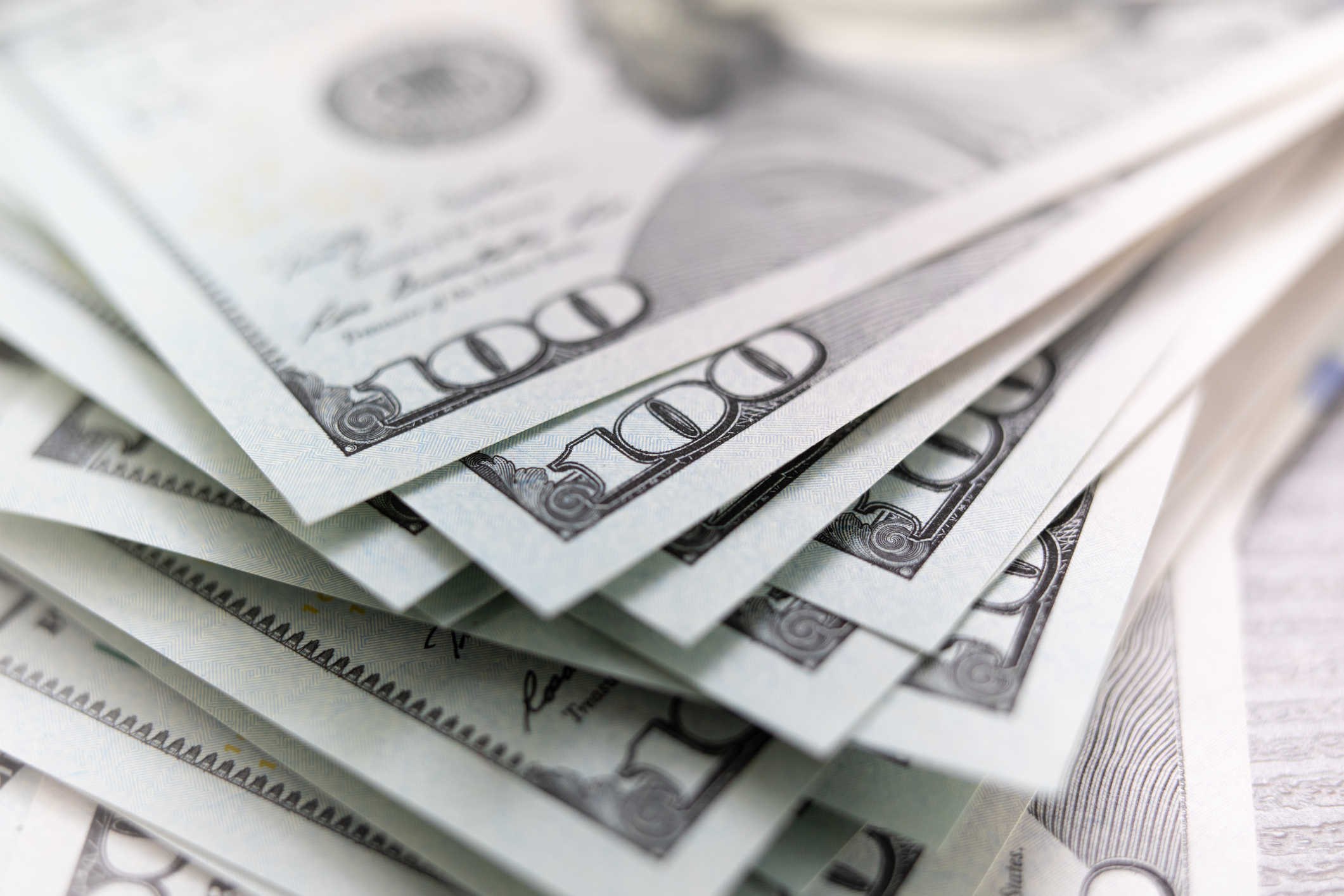 Governor Albert Bryan and Congresswoman Stacey Plaskett have proudly announced the allocation of a substantial $133 million federal grant from FEMA for the rebuilding of Julius E. Sprauve School on St. John. This funding is a significant step forward in the post-hurricane reconstruction efforts of the Virgin Islands, following the devastation caused by Hurricanes Irma and Maria.
Governor Bryan hailed this funding as a landmark moment in the evolution of St. John's educational landscape. He emphasized that this grant will facilitate the creation of a modern educational facility, representing a robust commitment to the island's youth and the overall resilience of the Virgin Islands.
Congresswoman Plaskett underscored the timely nature of this grant, which is instrumental in the construction of a much-needed K-12 school on St. John. She noted the funding's adherence to the prudent replacement standard, essential for bolstering disaster preparedness and resilience. "The legislative changes I helped enact enable FEMA to rebuild essential infrastructure like Julius Sprauve School, incorporating resilient design and up-to-date building standards, despite the pre-hurricane conditions in the Virgin Islands," she remarked.
The future site of the new school, however, remains uncertain, pending a land swap deal. This deal involves exchanging a parcel of land in Estate Catherineberg, currently under the National Park Service, for Whistling Island, also known as Whistling Cay. The agreement faced a setback after senators rejected an amendment proposed by Senator Angel Bolques Jr. in Act 8741, which sought to ensure public access to Fungi Passage at Whistling Kay. The amendment was voted down, leaving the fate of the land swap unresolved.
Ms. Plaskett praised Governor Bryan and his team for their diligence in securing a grant that comprehensively addresses community needs and accurately reflects the extent of damage caused by the storms.
FEMA Allocates $460 Million for Comprehensive Rebuilding of Two USVI Schools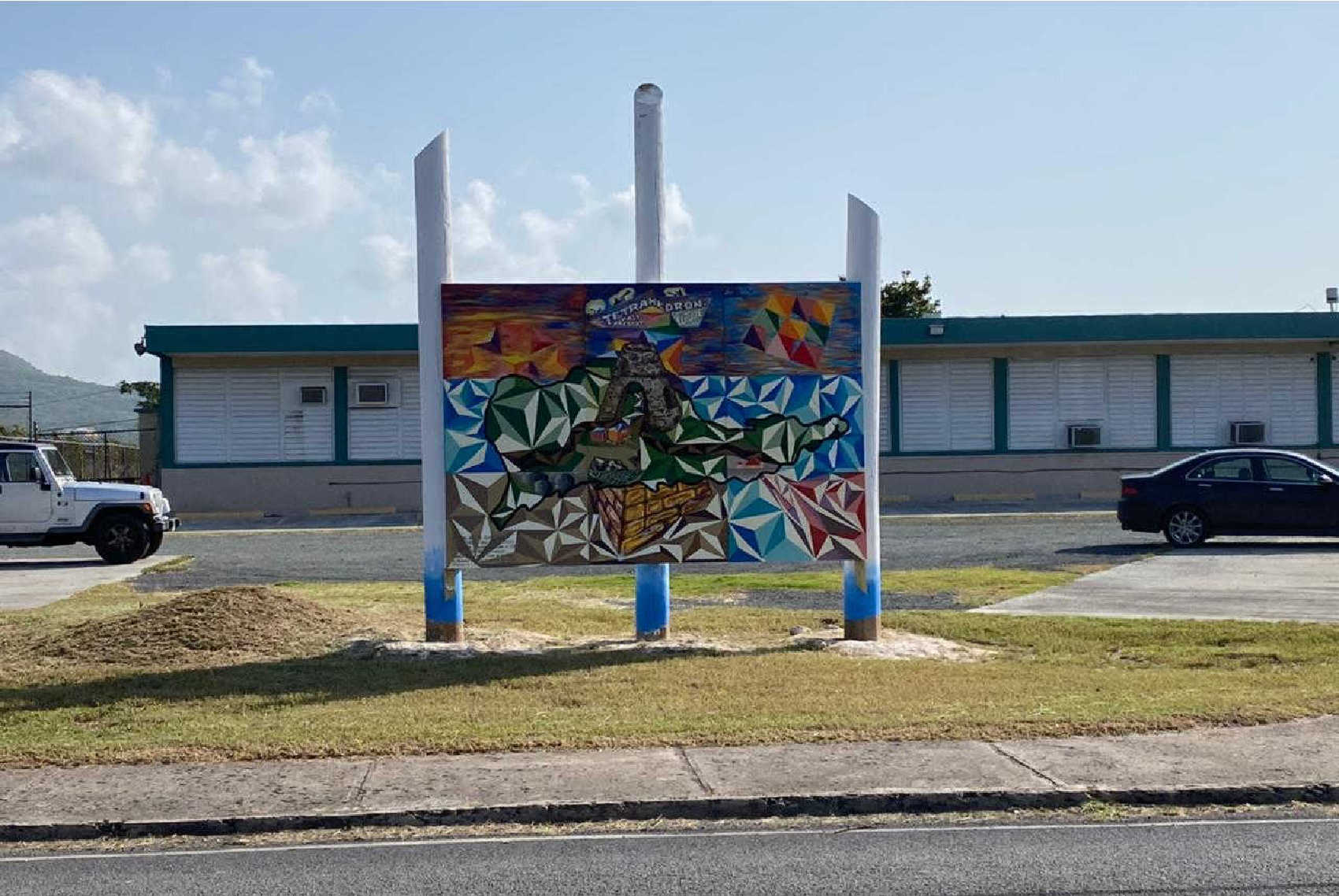 In a significant announcement on Thursday, V.I. Delegate to Congress Stacey Plaskett revealed that the Federal Emergency Management Agency (FEMA) has allocated substantial funds for the rebuilding of two schools in the U.S. Virgin Islands, devastated by Hurricanes Irma and Maria.
The funding includes a $140 million grant for the Claude O. Markoe Elementary School in St. Croix and an even more substantial $324.3 million for the Addelita Cancryn Junior High School in St. Thomas.
This announcement marks a key development in the reconstruction efforts, confirming the substantial financial commitment from FEMA for these critical projects. The designated funds will cover the full demolition and reconstruction of both educational institutions, which sustained significant damage from the hurricanes.
Congresswoman Plaskett emphasized the importance of these awards, highlighting their alignment with the 'prudent replacement standard'. This approach is essential for enhancing the islands' disaster preparedness and resilience. She credited her team for their pivotal role in amending the Stafford Act, which typically mandates rebuilding to pre-disaster conditions. This amendment has paved the way for rebuilding key infrastructure in the Virgin Islands to modern, more resilient standards.
Governor Albert Bryan and his administration received high praise from Ms. Plaskett for their instrumental efforts in securing this grant, ensuring it addresses the comprehensive needs of the community. She also expressed her pride in the achievements of the Office of Disaster Recovery in obtaining the funding. The Congresswoman looks forward to working in tandem with the V.I. Department of Education to guarantee the effective use of these funds in rebuilding and enhancing the schools for future generations.
Asbestos Cleanup Scheduled at Caneel Bay Resort by National Park Service for Early 2024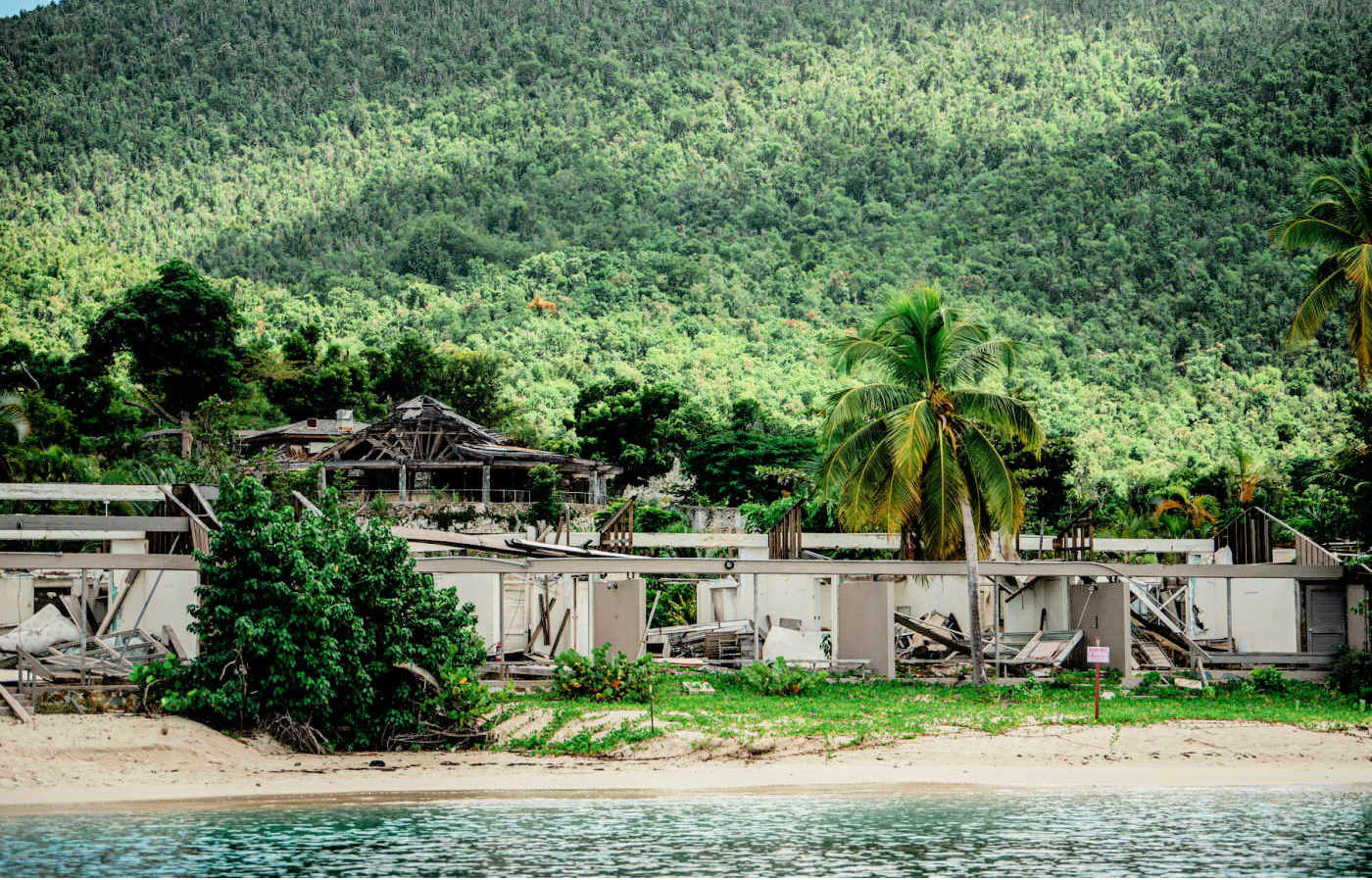 The National Park Service (NPS) has declared plans to commence asbestos removal at the Caneel Bay Resort within the Virgin Islands National Park in early 2024. This initiative is the first step in an extensive environmental cleanup operation following the devastation caused by Hurricanes Irma and Maria in 2017.
Penelope Del Bene, the acting superintendent of Virgin Islands National Park, shared, "Following thorough planning and assessment, we're ready to embark on this vital environmental cleanup at Caneel Bay. This effort will significantly contribute to ensuring a safer and healthier environment for our local community."
This asbestos removal process is guided by findings from the park's 2021 and 2022 Engineering Evaluation/Cost Analysis (EE/CA) Reports. These reports, detailing the release of hazardous substances at the site, are accessible for public review at ParkPlanning – Public Involvement for the Engineering Evaluation/Cost Analysis (EE/CA) Site Assessment at Caneel Bay Resort.
Emphasizing safety as its paramount concern, the NPS elaborated that accredited contractors will manage the asbestos material, ensuring safe handling, packaging, and transportation. An independent entity will oversee and monitor the asbestos removal, including conducting air quality assessments around the perimeter to prevent any environmental contamination.
The operation will entail the closure of specific work areas, restricted solely to qualified personnel, and is expected to span three to four weeks. The project will involve transporting asbestos materials in six 20-foot cargo containers from St. John to St. Thomas using a local barge service, followed by disposal at a licensed landfill in the continental United States. The process will adhere to federal laws and industry norms. Although equipment noise may be noticeable, minimal disruption to traffic is anticipated.
Further cleanup under the Comprehensive Environmental Response, Compensation, and Liability Act (CERCLA) will involve the removal of contaminated soil from the resort's landscaping, maintenance, and engineering areas, and from a landfill near Honeymoon Beach.
For ongoing updates on the NPS's environmental cleanup efforts at Caneel Bay, please visit https://www.nps.gov/viis/caneelbay.htm.