VIFEMS Budget Review Reveals Challenges: Bovoni Landfill Fires and Delayed Premium Pay Highlighted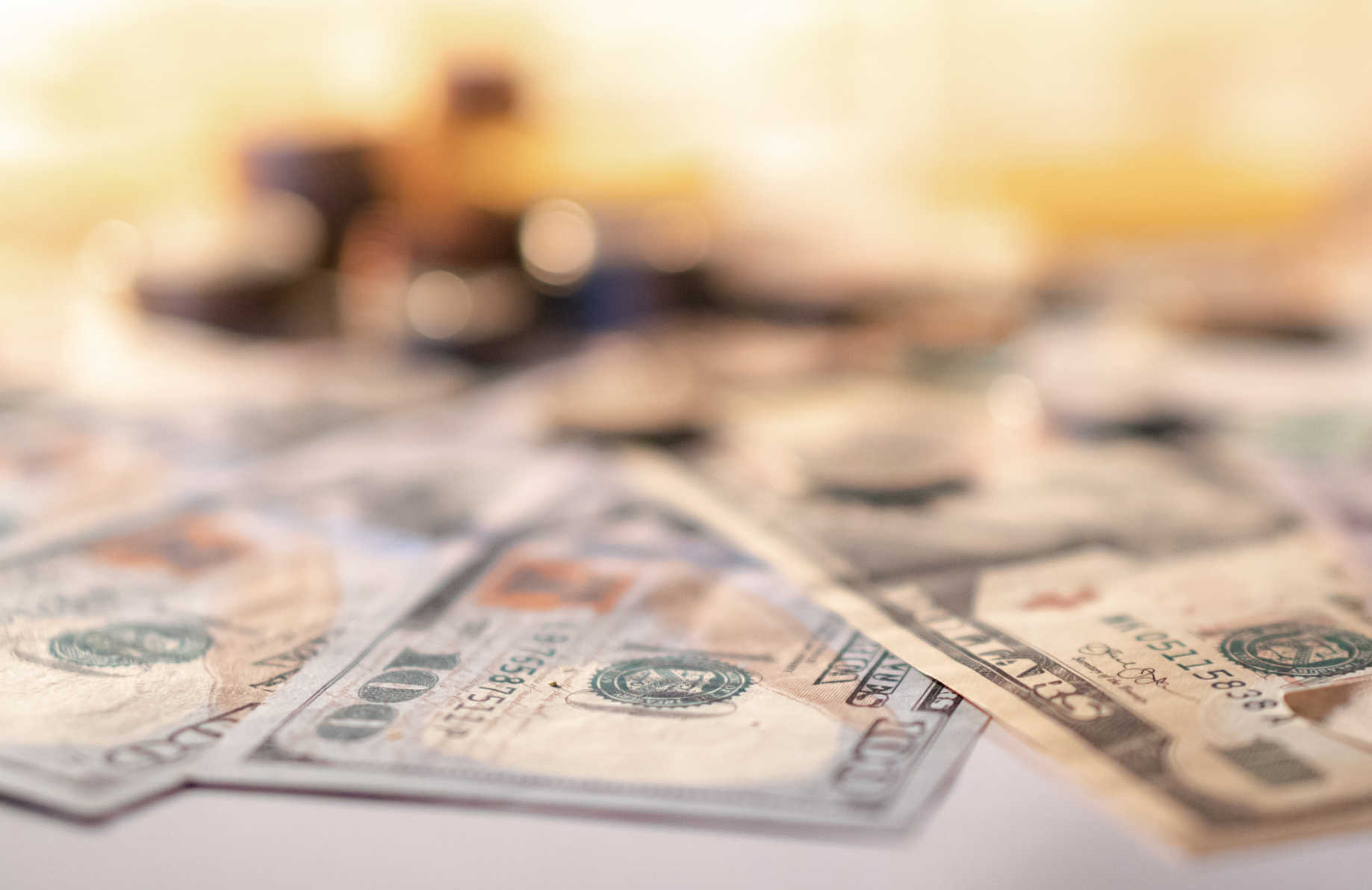 The budget session for the Virgin Islands Fire and Emergency Management (VIFEMS) recently brought to the forefront critical issues, with the Bovoni landfill fire suppression measures and the postponed firefighters' Premium Pay commanding significant attention. As legislators probed deeper into these subjects, a broader picture of the challenges and proposed solutions emerged.
Senator Donna Frett-Gregory, the Committee's chairperson, didn't hold back in expressing her frustration regarding the Premium Pay's continual postponement. "These are hard-earned dues owed to our firefighters; why the continued delay in distribution?" she queried, seeking clarity from the Office of Management and Budget. Such delays highlight the broader challenges in budget allocation and disbursement that have repercussions on workforce morale and efficiency.
Daryl George, Director of VIFEMS, took the opportunity to illuminate the recurring battles they face with fire outbreaks at the Bovoni landfill. "Our teams find themselves routinely stationed at the landfill, addressing garbage-related fires and, on some occasions, fires from discarded vehicles," he emphasized. His proposition to channel water from the Waste Management Authority's treatment plant to douse these consistent fires presents an innovative solution, bridging inter-departmental resources for greater efficiency. Senator Frett-Gregory, aligning with this vision, urged George to adopt a forward-thinking approach and garner legislative backing if that's what it would take.
Financial discussions naturally gravitated towards the fiscal blueprint for 2024. Predominantly anchored in general fund provisions, the budget is further boosted by federal endowments. Interestingly, nearly 97% of the proposed funds cater to personnel expenditures—a point Senator Samuel Carrion found noteworthy. He shared, "Allocating such a significant portion to personnel raises questions about operational expenditures and the overall efficiency of fund allocation."
In response, George pointed out multiple revenue augmentation strategies implemented by VIFEMS. Central to this was the launch of a digital portal and the drive to secure community grants. Elucidating further, he shared, "Many businesses, while settling their fees, often include late penalties. These collections significantly bolster our operational budget."
VIFEMS' pledge to employee growth was evident as George shared insights into an off-island training initiative, made possible through a collaboration involving Love City Strong, the Bloomberg Group, and the Howard County, Baltimore EMS program. Concerns raised by senators were allayed by Assistant EMS Director Lisle Evelyn, who asserted, "Such collaborations, backed entirely by private sector contributions, ensure zero financial strain on the GVI."
Yet, not all was rosy. A persistent concern highlighted was the pending certification of several EMS officers. Out of the initial 21 officers from 2019, a troubling seven remain uncertified. "Our attempts to assist are sometimes met with reluctance," George confessed, hinting at potential terminations if this trend persists. Senator Frett-Gregory responded with an emphasis on the importance of maintaining professional standards across the board.
As the session concluded, it was evident that while challenges abound, there was unanimous acknowledgment of VIFEMS' unparalleled commitment to the territory's safety and well-being. Both the legislators and George shared a moment of unity, appreciating the organization's unwavering dedication amidst the odds.
Senator Gittens Challenges HPC Authority: Proposed Bill Seeks Reframing of Historic District Boundaries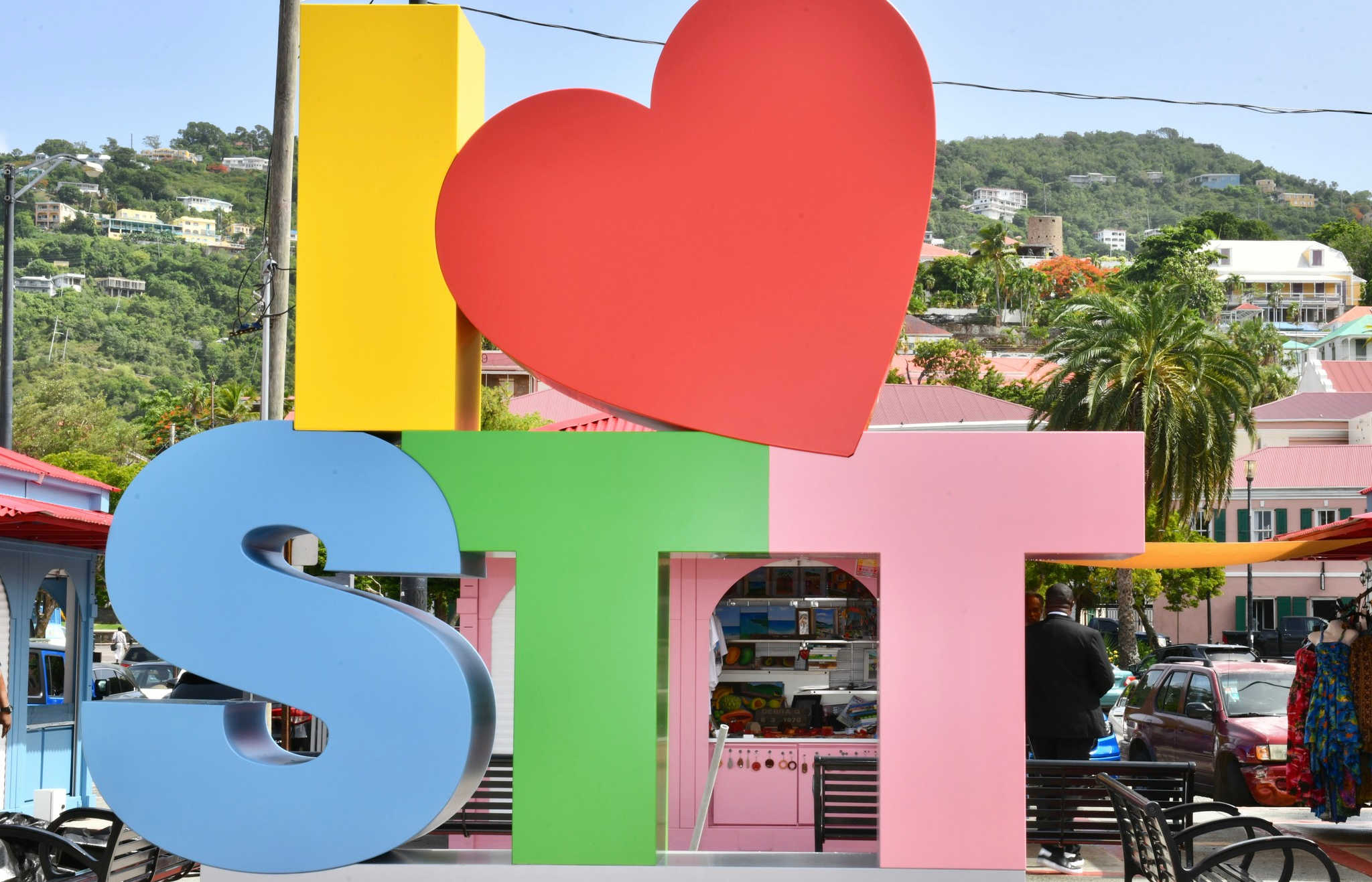 The authority of the Historic Preservation Committee (HPC) is being starkly challenged by Senator Kenneth Gittens following controversial decisions impacting iconic local symbols, such as the "I Love St Thomas" sign in Charlotte Amalie's historic Vendor's Plaza. Senator Gittens expressed serious concerns over the HPC's influential reach and is set to propose new legislation intended to reshape the committee's current jurisdiction.
Senator Gittens, on a recent Friday debate on rezoning applications, pointedly questioned the decisions made by the HPC. "Why does the HPC get to decide whether the 'I Love St. Thomas' sign stays?" he asked, highlighting a growing discord on the committee's role in local governance.
The removal of the sign by HPC was also criticized by Governor Albert Bryan, marking it as a symbol of the committee's overreach and its role in obstructing revitalizing initiatives within the territory's towns. Despite past policy disagreements, it seems Governor Bryan and Senator Gittens are united in their stance on HPC's actions. "While the Historic Preservation Commission has a role to play, their actions can be excessive," noted Gittens during his address.
Senator Gittens is backing Bill No. 35-0134, focused on reviving the once-thriving Outrigger Hotel and marina on Hospital Road, Christiansted Town. He expressed his discontent over stagnation in development projects in several of St. Croix's abandoned structures.
Senator Gittens opined that the HPC's restrictive stance on downtown development is stifling economic growth, emphasizing the need to revisit preservation restrictions in pivotal economic areas like Christiansted and Frederiksted. Contrarily, the HPC rebuffs claims of being a barrier to development, asserting that the majority of proposals receive their approval.
Governor Bryan, who has previously called out Mr. Gittens for not providing solutions, is now likely to witness a proactive step from the Senator. Gittens revealed plans for a forthcoming bill aimed at moderating HPC's influence. "The new bill will mandate the HPC to pinpoint and preserve structures with historical significance within the historic districts of Christiansted, Frederiksted, Charlotte Amalie, and Cruz Bay, and liberalize the rest," he proposed.
He advocated for the release of non-significant structures from stringent preservation norms, emphasizing the need for maintenance to preserve the aesthetic appeal of the towns. For Gittens, addressing the obstructions created by the HPC in economic development is a priority and he assures that the matter will be taken up soon.
Legislative Progress and Rezoning Amidst Power Interruptions: A Glimpse into the Recent Senate Session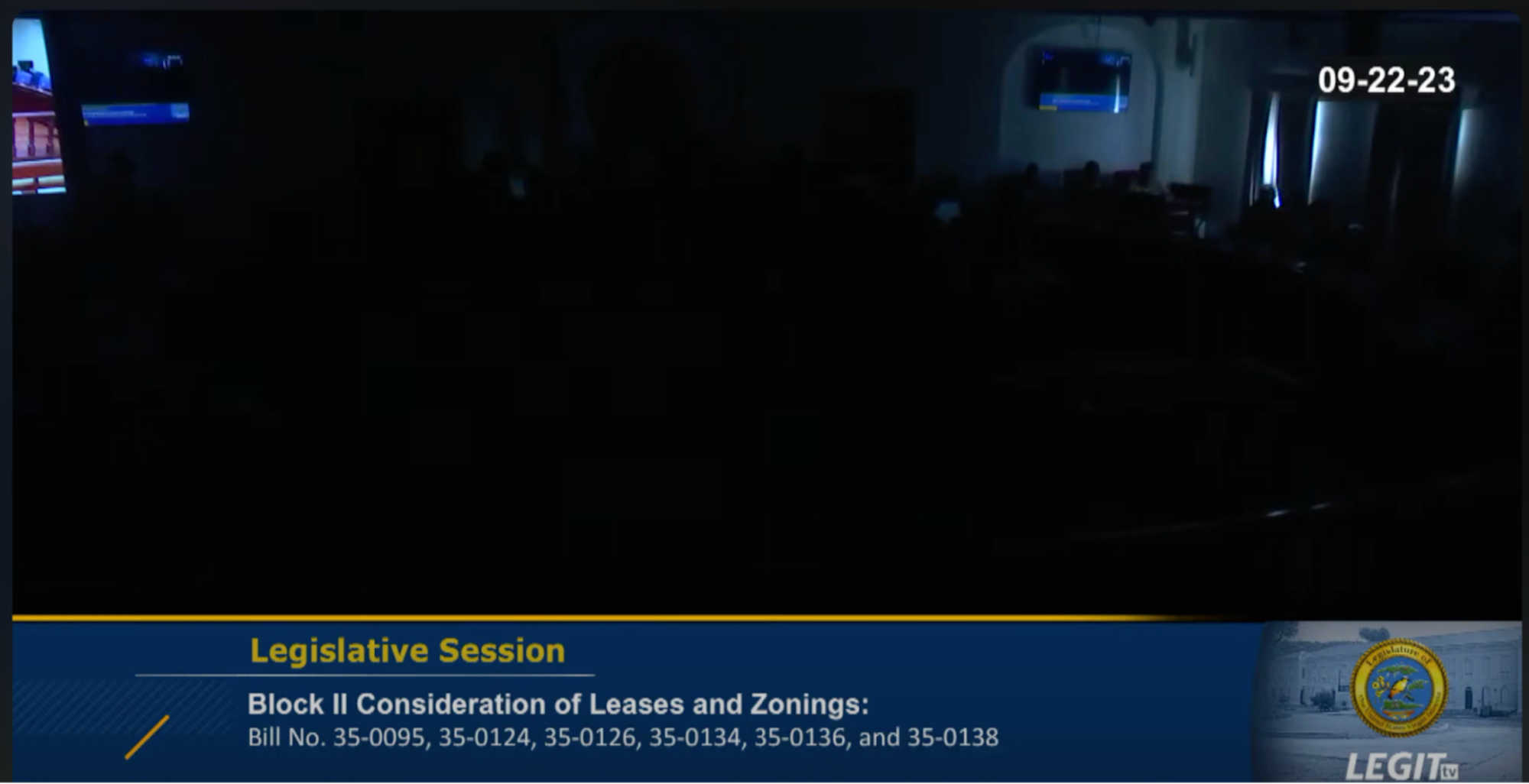 In a comprehensive legislative session last Friday, marked by intermittent power outages, senators passed crucial resolutions, confirmed nominees to pivotal boards, and approved several leases and zoning modifications. These decisions are pivotal for the governance and development of the territory, impacting sectors from energy to real estate.
Lionel Selwood, a veteran in the energy sector, received confirmation to join the Water and Power Authority Governing Board. His nomination had previously received commendations from lawmakers, a sentiment that persisted during Friday's session. Senator Franklin Johnson lauded him as one of the most competent candidates for WAPA's board, emphasizing the necessity of his expertise to rectify existing issues within the sector.
Angel Dawson, the newly appointed Administrator of the Government Employees Retirement System (GERS), also received a warm welcome and approval from the senators. His commitment to working with present and future legislatures to uphold the trust bestowed upon government employees and retirees was met with appreciation and hope for the stability and growth of GERS.
Post-confirmation, the focus shifted to proposed leases and zoning amendments. The Senate unanimously approved the leases, previously scrutinized and endorsed by the committees on Budget, Appropriations, and Finance, as well as Rules & Judiciary. The rezoning requests, particularly for the island of St. Croix, were presented by Leia LaPlace-Matthew, a territorial planner at the Department of Planning and Natural Resources.
One significant rezoning request involved the former Outrigger Hotel, Restaurant, and Yacht Club, aiming to revitalize the property into a multifunctional facility, including a hotel, restaurant, and marina operation. The approval for rezoning from strictly residential use to a less restrictive classification is seen as a catalyst for redevelopment in Christiansted, aligning with the department's vision for urban renewal.
Another approved rezoning request pertained to a 12.62-acre parcel in Estate Paradise, currently non-compliant with its zoning category. The rezoning from low-density residential to commercial is expected to rectify this non-conformity and facilitate business expansion, considering its proximity to the airport and the existing industrial character of the surrounding area.
The third variance request was for plots in Frederiksted, with aspirations to transform the property into a building contractor's office, complete with shops and general contractor services. The enthusiasm surrounding this proposal stems from its potential to enhance the territory's homebuilding capacity, a crucial need as the Virgin Islands continue to rebuild post the 2017 hurricanes.
Several bills also crossed their final legislative milestone on Friday, including Bill 35-0082, aimed at regulating the suspension and expulsion of young students, and Bill 35-0083, establishing distinct horse racing commissions for each district, along with related anti-doping regulations for racehorses. The budget bills, crucial for funding operations across government branches and agencies, also received approval, along with the continuation of the government's group insurance policies with leading providers.
Concluding the session, senators passed a resolution honoring the VI National Guard on its 50th anniversary and reallocated $4.9 million from capital projects under the Virgin Islands Public Finance Authority to diverse projects.
This legislative session, despite its interruptions, marked significant advancements in various sectors, reflecting the collective effort to foster development and address the pressing needs of the territory. The approved measures and resolutions are steps towards a resilient and progressive future for the Virgin Islands, ensuring the well-being and prosperity of its residents.
St. Thomas Anticipates Economic Revival as Lawmakers Approve Key Property Leases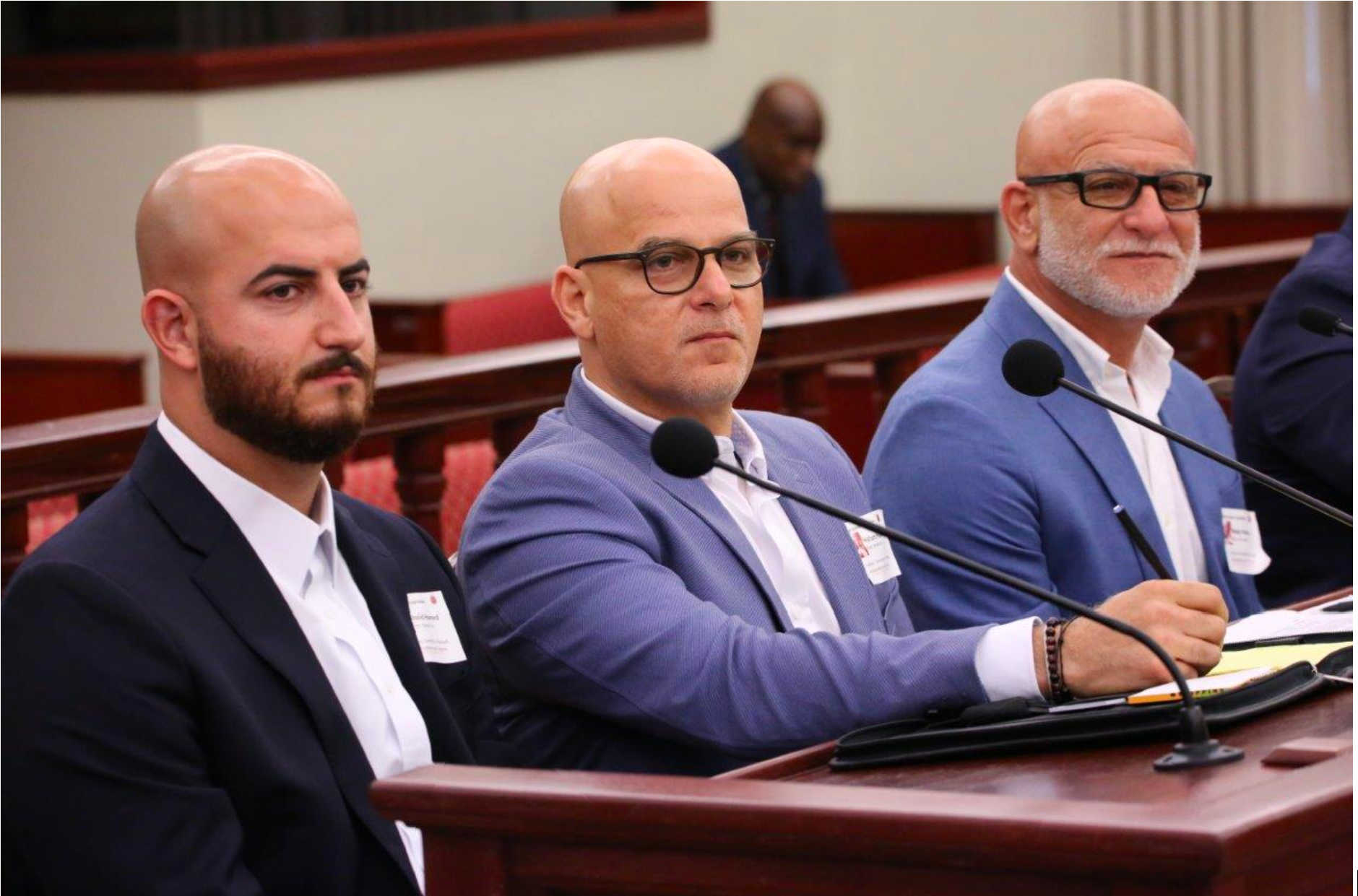 The 35th Legislature of St. Thomas is setting the stage for an economic upswing as it greenlights leases for three significant local businesses. This week, the Committee on Budget, Finance and Appropriation, along with the Committee on Rules and Judiciary, approved property leases for Dave's Trucking Services, Moe's Fresh Market, and Petrus Properties LLC.
Vincent Richards, from the Department of Property and Procurement, joined forces with representatives from each of the three businesses to outline the specifics of the leases. Dave Jeffers, owner of Dave's Trucking Services, revealed plans to construct office spaces for his trucking enterprise at an estimated budget of $80,000. The Legislature had previously approved a different property lease for him in 2019, which was later abandoned due to safety risks. Jeffers expressed concerns about potential ground collapse due to underground tanks, stating, "The safety of my employees and the community is paramount."
In another significant move, the Legislature approved a lease for over 27,000 square feet of land in Estate Nisky for Moe's Fresh Market. Wally Hamed, president of Demah Inc., the parent company of Moe's Fresh Market, pledged an investment of over $7 million in the project. "We aim to create at least 50 jobs during the construction phase and sustain 60 permanent positions once operational," Hamed said. Vincent Richards added that the property's strategic location at the entrance of the sub-base area would act as a catalyst for its rehabilitation.
Petrus Properties LLC also secured a lease for waterfront property in St. Thomas. The company plans to construct a two-story commercial building, adding to their existing well-maintained property, which Richards described as the "gold standard." Kiana Petrus-Abraham, the director of operations at Petrus Properties, emphasized the company's commitment to local businesses, stating, "Petrus Plaza has consistently retained its tenants since its inception." The new project is expected to require an investment of approximately $1.5 million.
The legislative members expressed unanimous support for all three leases. Sen. Diane Capehart remarked, "It's impossible to say no to businesses that have positively impacted our community and are looking to grow." Sen. Javan James Sr. labeled the proposals as "obvious choices."
With the initial legislative approvals in place, the leases are set for further consideration in an upcoming full Senate session. Additionally, a fourth lease aimed at establishing a permanent headquarters for St. Thomas Rescue is under review, pending amendments to make it more favorable for the volunteer organization.