"Utopia Carnival Cruise & Festival: A Boost to St. Thomas Carnival 2024" – Insights from VIPA Board Meeting
The V.I. Port Authority (VIPA) Board of Governors delved deeper into the forthcoming attraction poised to amplify the festivities of St. Thomas Carnival 2024 – the arrival of the Utopia Carnival Cruise & Festival (UCCF).
Scheduled to anchor at Crown Bay during the carnival period, UCCF offers a unique fusion of land and maritime entertainment. With its maiden voyage to Crown Bay set for May 1, 2024, this marine festivity promises three thrilling days at sea before reaching St. Thomas. VIPA's Executive Director, Carlton Dowe, elucidated the schedule in response to board member Celestino White's inquiry. He highlighted that the renowned Norwegian Breakaway will berth in St. Thomas for a span of five nights. During this period, renowned event organizers, Glowbal Citizens Entertainment, are set to dazzle with four distinct themed soirees, each evening, with a break on Saturday, May 4.
Mr. Dowe added, "Every event planned at Crown Bay aims to conclude by roughly 8:30 p.m. This ensures that attendees can transition to enjoy our village and the carnival's traditional festivities."
Drawing attention to the ship's impressive capacity, Mr. Dowe shared, "The vessel accommodates approximately 4,000 guests. The objective is to usher in these 4,000 extra visitors to our shores." The festival's endorsement by Governor Albert Bryan is grounded in the fact that its organizing team, a local Virgin Islands entity, perceives this as a golden chance to elevate the overall carnival experience, according to Dowe.
Addressing potential concerns about costs, Mr. Dowe assured board members of VIPA's minimal financial obligations for this venture. He emphatically stated, "We haven't received requests to forgo any docking charges. They inquired about the requisite fees; we provided them, and we anticipate due compensation." Beyond routine fee collections, VIPA remains unencumbered by any supplementary security-related expenses. Mr. Dowe explained, "UCCF organizers are tasked with apprising us of the exact count of private security personnel they intend to hire. The responsibility of bearing the security expenses for this event doesn't fall on VIPA."
The integration of the Utopia Carnival Cruise & Festival into the St. Thomas Carnival 2024 augments not just the carnival's allure but promises an influx of visitors, bringing economic advantages and further spotlighting the Virgin Islands' reputation as a top-tier entertainment destination. This collaboration between UCCF and VIPA underscores the commitment to enhancing the festive experiences for both locals and visitors alike while ensuring the seamless melding of traditional and new-age festivities.
Crucian Christmas Festival Date Reinstated to December 26th after Community Outcry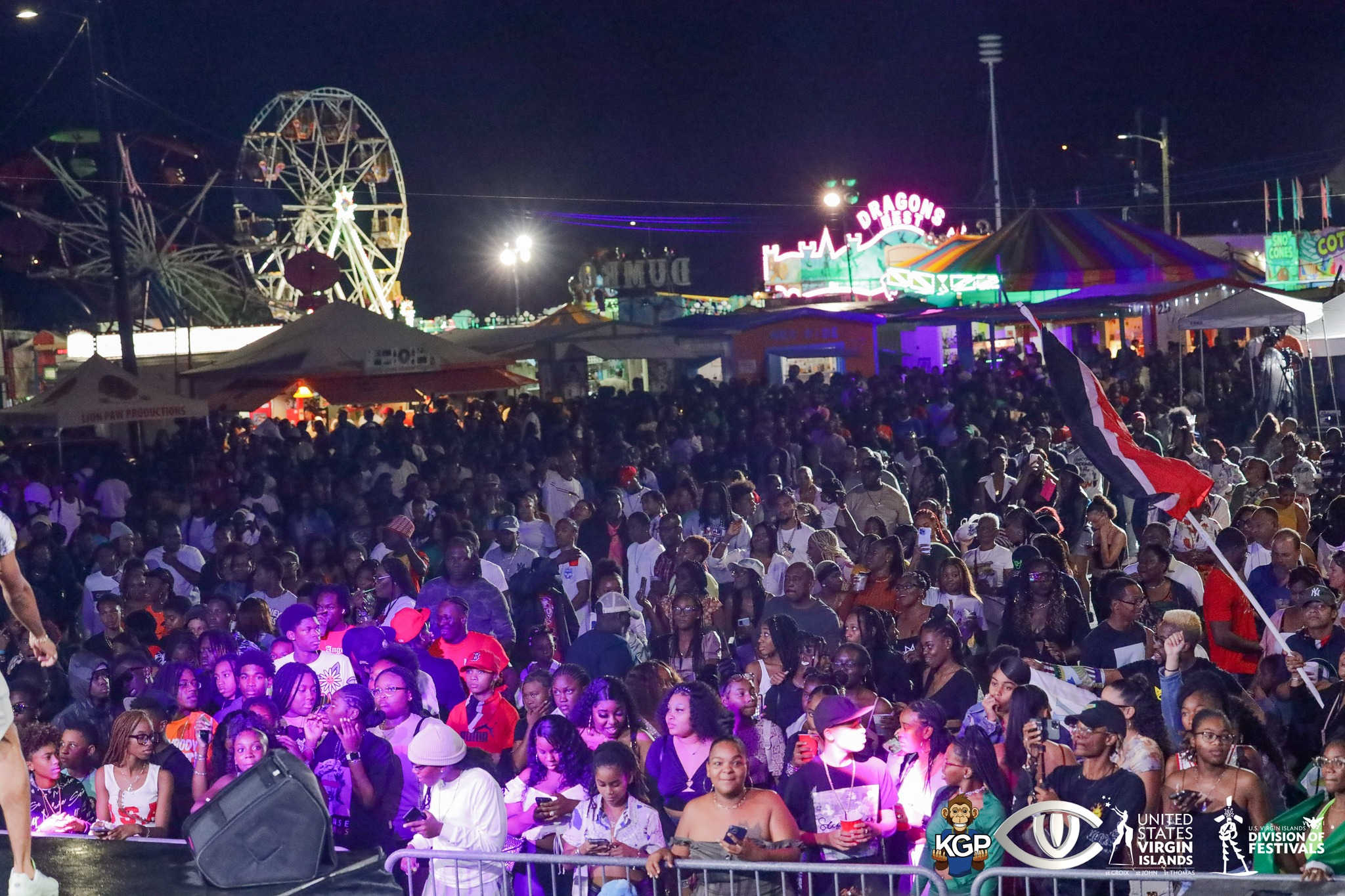 ST. CROIX – The Division of Festivals, yielding to a strong wave of opposition from St. Croix residents, has declared a return to the cherished traditional date of December 26th for the opening of the Crucian Christmas Festival.
Shamari Haynes, the Assistant Director for the St. Croix District's Division of Festivals, underlined the indispensable role of community feedback. He stated, "The Crucian Christmas Festival's planning is not monopolized by a single person or entity. It's a symbiotic relationship between us and the local committee. Recognizing the community's sentiments, we've adapted certain events to mirror the historically significant dates of the Crucian Christmas Festival."
In an unforeseen move, the celebrations were initially rescheduled to January 1, 2024. For many residents, this was a jarring shift from the age-old practice of initiating the Festival Village on December 26th, just a day post-Christmas. Division of Festivals officials had formerly explained this modification as a tactic to increase the territorial festivals' appeal, even though other venues such as St. Thomas and St. John experienced a decline in their festival durations.
Such reasoning, however, didn't find favor among the local community. The backlash against the January 1st inauguration intensified on various digital platforms. In light of this, the decision to revert promises to alleviate local concerns.
In addition, the Division of Festivals has given attendees a glimpse of the festival's main attractions. Celebrated performers like Patrice Roberts, Ricardo Dru, Mr. Killa, Destra, Blind Earz, and Karnage have been verified, with more star-studded announcements on the horizon.
Updated Crucian Christmas Festival Schedule:
December 26th: Village Inception with Coney Island Rides, Vendor Stalls, and the Duchess, Prince, Princess, Jr Miss Pageant.
December 27th: Calypso Monarch.
December 28th: Miss St. Croix Festival Queen Pageant.
December 29th: Village Grand Launch – International Cultural Evening.
December 30th: Soca Monarch.
December 31st: New Year's Eve Gala.
January 1st: LATIN NIGHT Showcase.
January 2nd: Sweet Melanin (Women's Night).
January 3rd: Ag Fair Grounds Food, Arts & Crafts Expo & UberSoca Evening.
January 4th: J'ouvert Festivities & Lovers and Friends Night.
January 5th: Children's Parade & Band-O-Rama Concert.
January 6th: Grand Adult Parade & AfroSoca Evening.
Elaborating on recent adjustments, Mr. Haynes shared that in the spirit of enhancing the Crucian Christmas Festival's allure, some Village Night names underwent changes. The evening that was previously synonymous with reggae performances, known as Reggae Night, has been revamped to 'Lovers and Friends'. Moreover, to diversify the cultural spectrum, 'Latin Night' has been added to the roster. Mr. Haynes concluded, "These adjustments aim to enhance our festival's branding while celebrating a wider range of musical genres and cultural nuances."