Updated Moderna and Pfizer Covid Vaccines to Arrive in the US Virgin Islands, Targeting New Variant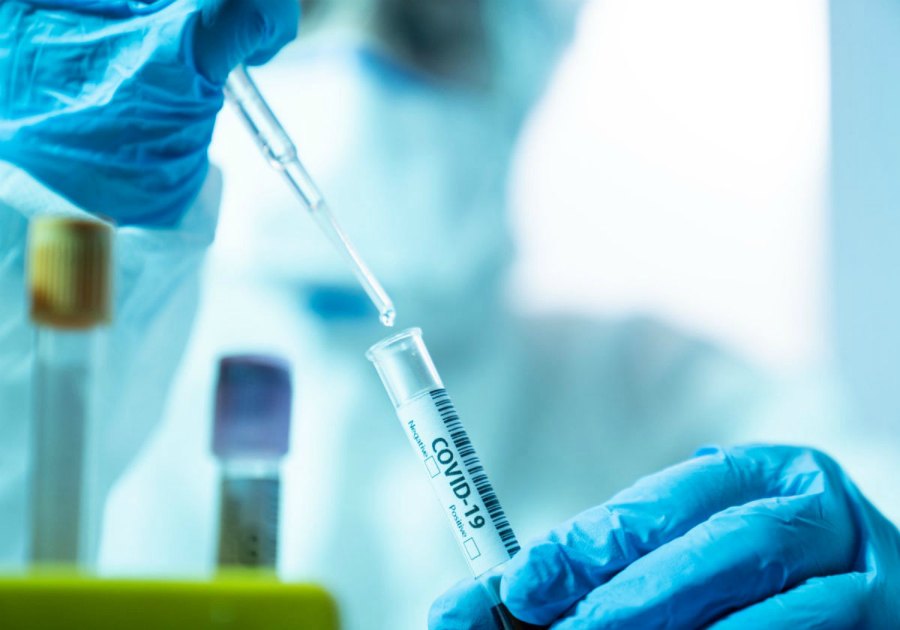 The Health Department of the U.S. Virgin Islands (USVI) recently revealed plans to receive the first shipments of the newly formulated Moderna and Pfizer-BioNTech Covid-19 vaccines. The updated vaccines are set to arrive by the end of this week, bolstering the territory's defense against the latest XBB.1.5 variant of the virus.
This significant update follows last week's endorsement from the Centers for Disease Control and Prevention (CDC) and the Food & Drug Administration's (FDA) subsequent approval. The incoming shipment is part of a nationwide rollout, designed to make the modified vaccines the primary Covid-19 immunization available during the forthcoming fall season.
In a recent statement, Health Commissioner Justa Encarnacion urged residents, especially those more vulnerable to severe illness, to schedule appointments for the new vaccine. "This updated vaccine formulation will be available to all individuals who are six months of age or older," Encarnacion said. To facilitate efficient vaccine distribution, the department will only be offering the shots by appointment.
For those looking to reserve an appointment, the department directs residents to the official website at https://www.covid19.usvi.care/. Alternatively, you can reach out to the Health Hotline at (340) 712-6299 for residents of St. Croix and at 340-776-1519 for those in St. Thomas-St. John. This hotline is operational between 8 a.m. and 5 p.m., from Monday to Friday, except for public holidays.
Encarnacion took the opportunity to encourage those who have yet to receive their first Covid vaccine. "If you haven't been vaccinated yet, this is an ideal time," she stated. Data indicate that the new formulation significantly lowers the risk of severe illness, hospitalization, and death caused by the virus. A single dose of this updated vaccine will suffice for individuals to be up-to-date with their immunization schedule.
In accordance with CDC guidelines, if you have recently been diagnosed with Covid-19, you should wait at least three months before getting the updated vaccine. Similarly, those who have completed their original Covid-19 vaccine series should delay for at least two months.
The Health Department also reminded the public that it's acceptable to get both the flu vaccine and the Covid vaccine at the same time.
Lastly, the updated Covid vaccine will be free for the vast majority of American citizens, courtesy of private healthcare insurance and Medicare. For those without sufficient insurance, vaccines can be obtained for free at community health centers and pharmacies under the CDC's Bridge Access Program, which aims to ensure equitable access to Covid-19 vaccines until December 2024.
FDA Greenlights Revised Moderna and Pfizer COVID-19 Vaccines for 2023-2024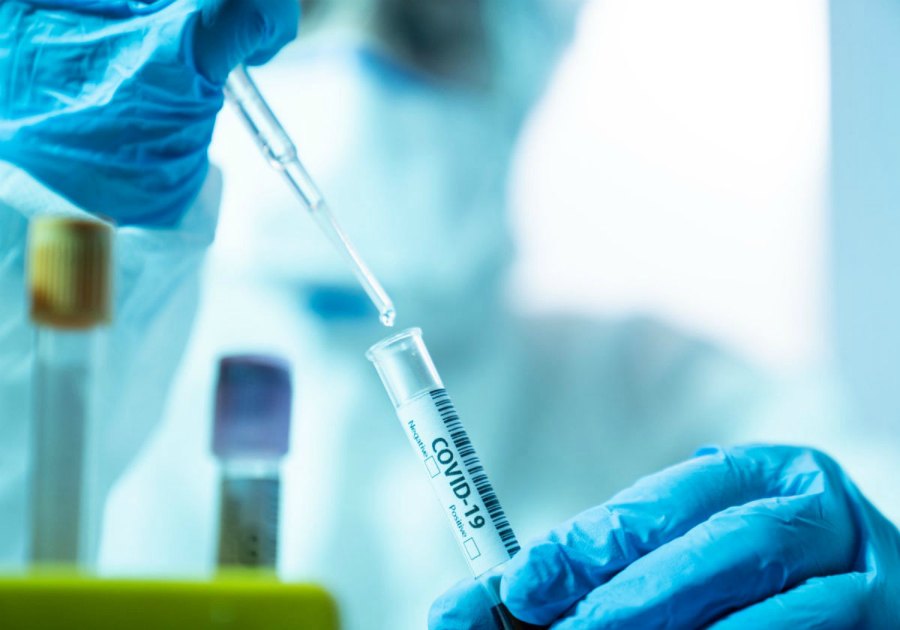 The U.S. Food and Drug Administration (FDA) has granted the nod for the release and emergency use of revamped Covid-19 mRNA vaccines tailored for the 2023-2024 health calendar.
The freshly-minted vaccines, produced by pharmaceutical giants Moderna and Pfizer, have been specifically designed to counter the strains in circulation, with a spotlight on the Omicron variant XBB.1.5. This move is in alignment with the FDA's commitment to bolstering defenses against grave health implications like intensive hospitalization and fatalities.
The green signal from the FDA denotes that individuals aged 5 and up, regardless of their vaccination history, are eligible for a booster shot of the latest mRNA vaccine iteration. This can be administered a minimum of two months post their most recent Covid-19 vaccine dose. For the younger demographic, specifically infants from 6 months to 4 years with a vaccination track record, the dosing varies based on their earlier vaccine type. Those yet to be introduced to vaccination within this age bracket qualify for a three-dose regimen of the revamped Pfizer-BioNTech vaccine or a two-shot course with Moderna.
Peter Marks, at the helm of the FDA's Center for Biologics Evaluation and Research, underscored the paramountcy of inoculation in the health sphere. "Rest assured, these amended vaccines have successfully cleared the FDA's stringent benchmarks in safety, potency, and production excellence. We wholeheartedly advocate for those in the eligible bracket to lean into this vaccination opportunity," he articulated.
These new-gen mRNA vaccines have secured endorsement for those 12 and older, and have been earmarked for emergency deployment for those between 6 months and 11 years. Coinciding with this, earlier formulations of the Moderna and Pfizer-BioNTech vaccines have been officially phased out within the U.S.
Supported by manufacturing analytics and immunity trajectory research, the FDA has expressed confidence in the revamped vaccines' efficacy against the mutating virus strains. Analogous to the flu shots that see periodic updates, unless an aggressively potent variant surfaces, Covid-19 vaccines might also witness seasonal recalibrations.
Today, the U.S. Centers for Disease Control and Prevention's Advisory Committee on Immunization Practices is slated to convene, with the agenda primed on crafting enhanced clinical directives, especially for niche cohorts such as the immunocompromised and senior citizens.
The vaccine manufacturers have relayed that the latest entrants to the vaccine arsenal will hit the market come autumn. This is a testament to the FDA's unwavering endeavors to stay apace with the pandemic's trajectory, buttressed by robust datasets from myriad studies and extensive vaccine rollouts.
Key modifications encapsulate transitioning to a solitary dose strategy for Comirnaty (COVID-19 Vaccine, mRNA) for those aged 12 and above, and a similar one-shot regimen for Spikevax (COVID-19 Vaccine, mRNA) for individuals 18 and upwards. Tailored dosing plans have also been greenlit for distinct immunocompromised segments aged between 6 months and 11 years.
The updated Comirnaty concoction's approval baton has been passed to BioNTech Manufacturing GmbH, while Pfizer Inc. bagged the emergency usage amendment accolade. On the flip side, ModernaTX Inc. clinched the accolades for both the refreshed Spikevax formula and its corresponding emergency application.
Moderna Reveals Encouraging Outcomes for its Updated Covid-19 Vaccine Against the Pirola Strain; Awaits FDA Nod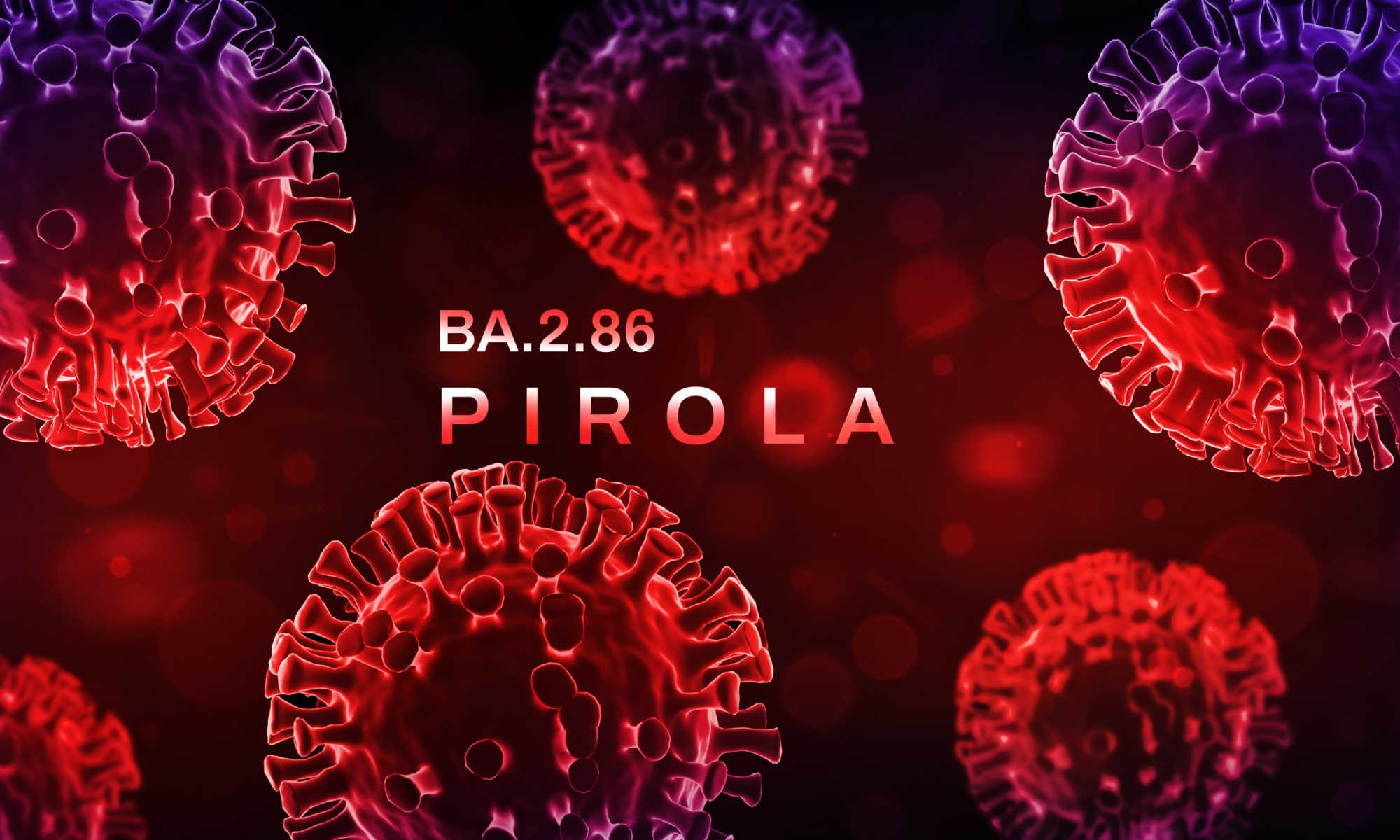 This Thursday, Moderna shared upbeat outcomes from its recent clinical studies of its revised Covid-19 vaccine. This adaptation aims to tackle emerging virus mutations, notably the worrisome BA.2.86 (termed as Pirola) strain.
The research showed that there was an astounding 8.7 to 11-fold surge in the neutralizing antibodies battling not only the Pirola variant but also other prevalent strains such as EG.5 and FL.1.5.1, as per the pharmaceutical giant.
This revelation emerges just before the forthcoming fall immunization drive, while a green light from the U.S. Food and Drug Administration is still in the queue.
Recent insights from the Centers for Disease Control and Prevention indicate that the BA.2.86 strain potentially has a higher rate of circumventing immunity obtained from prior Covid-19 vaccines or infections. Recognizing this, Moderna underscored the urgency of a revamped vaccine for the imminent Fall 2023 immunization phase. The evidence from their clinical research seems to back this emphasis, highlighting the vaccine's capability to diminish the severity of the disease and potential hospital admissions.
Dr. Stephen Hoge, the top executive at Moderna, showcased strong faith in the freshly-disclosed statistics. "The figures validate that our recalibrated Covid-19 vaccine elicits a robust immune retaliation against the extensively mutated BA.2.86 strain. Coupled with earlier released data indicating potent reactions against pivotal strains like EG.5 and FL.1.5.1, these insights strengthen our belief that our revised Covid-19 vaccine will remain a pivotal defense mechanism as we approach the fall immunization timeframe," Hoge commented.
The global health community has been meticulously observing the BA.2.86 variant owing to its rich mutation profile, boasting over 30 deviations from previous Omicron versions. The burgeoning potential of this strain to dodge immune defenses has catalyzed immunization endeavors on a global scale.
Proactively, Moderna has already disseminated its clinical study findings with authoritative bodies and has initiated the process for peer-review publication. Firmly rooted in its mission, the company continues to underscore its pledge to swiftly gauge worldwide health challenges and optimally utilize its mRNA expertise to counteract Covid-19 effectively.
EG.5 Covid-19 Subvariant Emerges as Predominant Strain Amid U.S. Infection Rise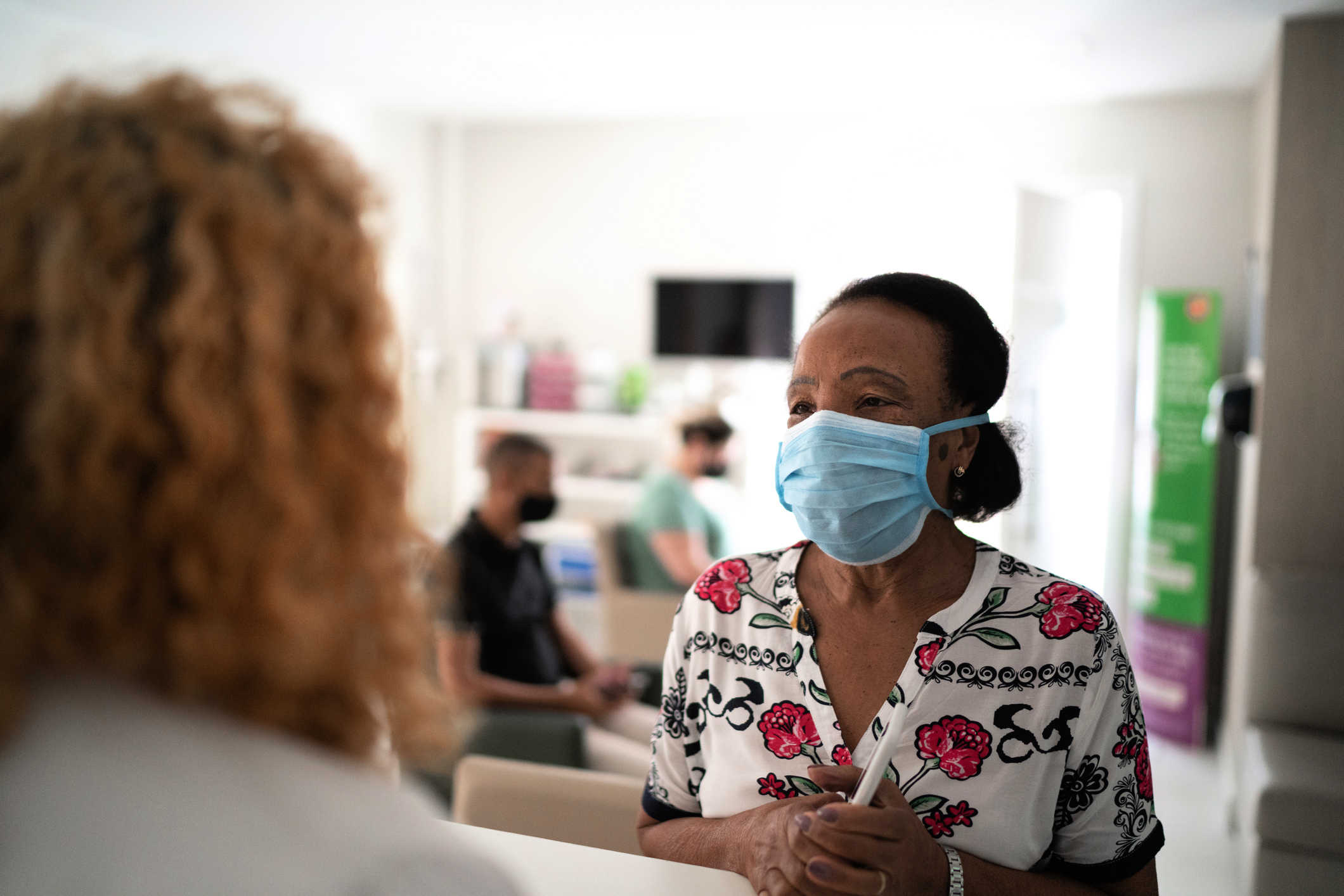 As the autumn season looms over the U.S., presenting the perennial challenge of respiratory diseases, attention is being diverted to EG.5 – a fresh derivative of the Omicron variant, which the Centers for Disease Control and Prevention (CDC) warns is rapidly surging.
While the Covid-19 landscape is notably more manageable than its initial emergence, the persistently evolving nature of the virus underscores its capriciousness.
In recent revelations by the World Health Organization (WHO), the EG.5 subvariant, an offshoot of XBB.1.9.2, has marked its presence in over 51 nations since the start of August. With the WHO recently tagging EG.5 as a "variant of interest", the CDC now projects this strain to constitute nearly 17% of America's Covid-19 cases by the end of the first week of August, thus positioning it as the dominant variant.
However, it's not all ominous. Although EG.5 showcases abilities to circumvent immune defenses, WHO's assessments haven't linked it with heightened severity. Echoing these findings, Dr. Shira Doron from Tufts Medicine in Boston alludes to many recent cases having symptoms akin to the common cold, hinting that EG.5 may not be as formidable as its predecessors, a sentiment highlighted by the Wall Street Journal.
However, the road ahead is marred with obstacles, particularly given the CDC's constrained capability to predict variant trajectories owing to inadequate testing and sequencing infrastructure.
Eyeing the impending autumn vaccination initiative, there's a paradigm shift in procurement strategy. Contrary to past methods where vaccines were directly acquired by the government, this year will see them sourced and channeled via the commercial market. These vaccines, designed to counter the XBB.1.5 strain, align with the framework established by the Food and Drug Administration earlier this year.
In the pharmaceutical arena, optimism reigns supreme. Pfizer's CEO, Albert Bourla, looks forward to green lights for their upcoming vaccines, targeting a launch in September. Concurrently, Pfizer, in collaboration with BioNTech, is rigorously evaluating the booster's potency against EG.5. Meanwhile, Moderna has heralded a copious stockpile of its updated vaccine, keenly awaiting FDA's nod.
As Novavax reaches out to authorities for greenlighting its booster, public discourse oscillates between adopting the current boosters or holding out for the next-gen versions. Offering a nuanced perspective, Dr. John Moore from Weill Cornell Medicine nudges individuals to seek medical counsel, emphasizing, "It's highly personalized. It's unrealistic to pigeonhole every American into one category," a viewpoint resonating with WSJ's reporting.
Amplifying health vigilance, there's also mounting preparedness for potential flare-ups of other respiratory ailments. The FDA's recent endorsement of the inaugural RSV vaccines for those 60 and older, coupled with novel meds for infant protection, underscores the escalating measures being instituted to thwart such occurrences.