Tim Reid Teams Up with Liberty Latin America and UVI RTPark, Introducing 'LGCY TV' to the Caribbean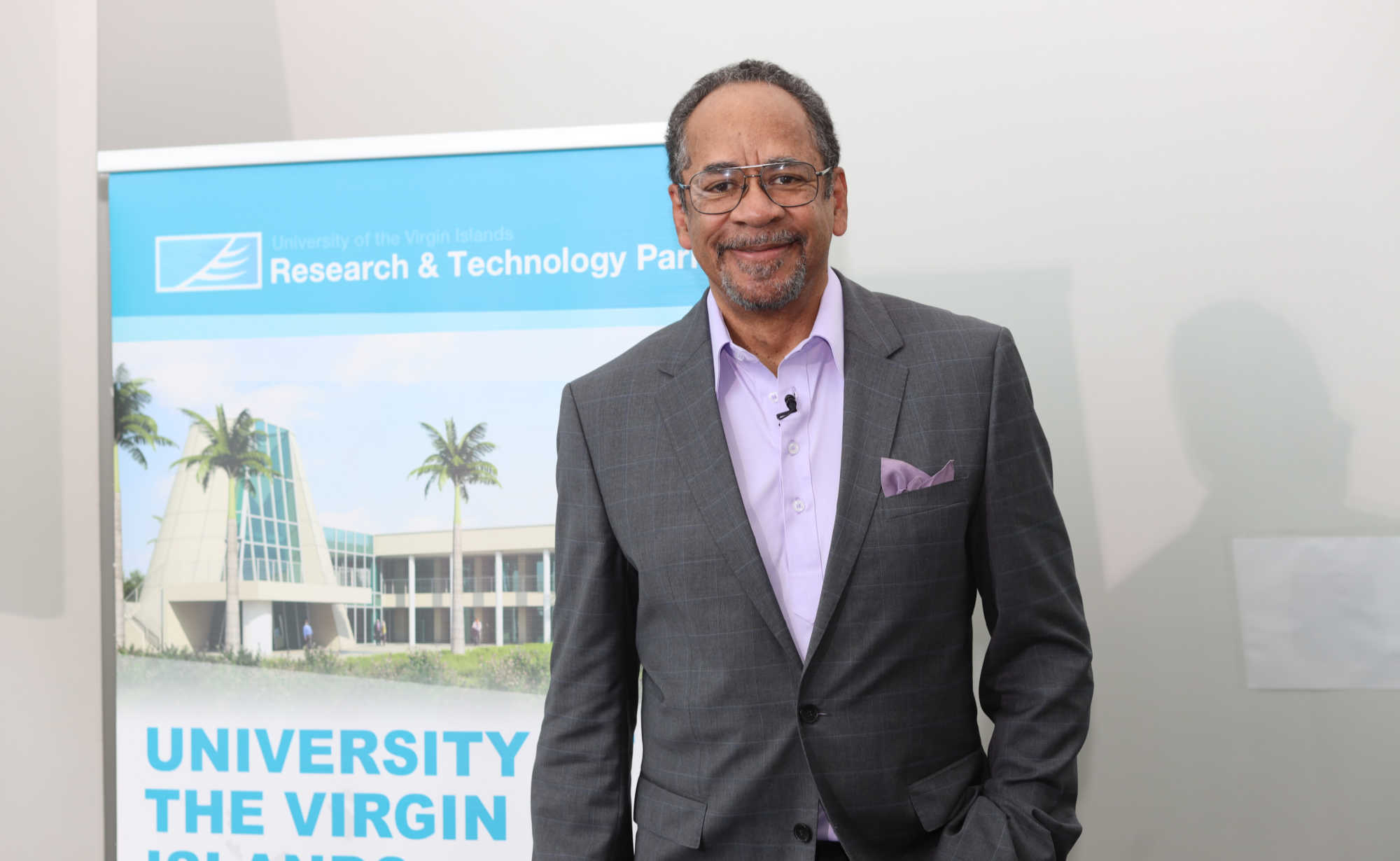 In a pioneering move for the television industry, renowned filmmaker Tim Reid recently unveiled the inception of a novel media channel, "LGCY TV", crafted especially for the Caribbean viewership. Liberty Latin America's Flow Video Streaming and Subscription Video on Demand (SVOD) platforms will be the channels to facilitate this network's operations.
This introduction is the fruit of nearly a year's partnership between Reid and the UVI Research and Technology Park (RTPark) under its flagship Entrepreneur-in-Residence initiative. According to statements from involved parties, this alliance played an instrumental role in channeling the "LGCY TV" Network to the Caribbean via the bridges built by Liberty Latin America.
Sharing his thoughts on the launch, Reid remarked, "The media landscape across the globe is witnessing substantial evolutions, molding the societal and cultural ethos of countless individuals daily. Such a phase of metamorphosis offers a golden chance for 'storytellers' like ourselves to propagate a variety of culturally poignant stories."
Throughout his illustrious career span, Reid's narratives have consistently spotlighted tales that were either sidelined, generalized, or simply ignored by conventional media platforms. In line with this, LGCY TV pledges to feature content accentuating the rich history, vivid culture, and diverse lifestyles of the African Diaspora, underscoring its monumental influence on the trajectory of human civilization.
The RTPark, applauded for its trailblazing economic upliftment schemes, aspires to enrich and widen the economic canvas of the USVI. It aims to do so by endorsing technology-driven, knowledge-centric, and sustainable agricultural businesses in the vicinity. With the Entrepreneur-in-Residence Program as a medium, Reid's liaison with RTPark fortifies its mission to invigorate the creative economic pulse of both USVI and the larger Caribbean ecosystem.
Besides endorsing the USVI as a hotspot for creative endeavors, Reid's vast industry expertise will also be harnessed to mentor budding local talents. These efforts will see them primed for breakthroughs in the rapidly growing domain of film and entertainment. Crucial to this training endeavor will be partnerships with esteemed institutions like the University of the Virgin Islands and other pivotal collaborators.
Sharing his take on this association, Peter H. Chapman, the CEO of RTPark, visualizes this collaboration as a robust stride towards synchronizing with the expansive film arena. "We see boundless potential in this sector. It's poised to be a game-changer, sparking employment opportunities and sculpting a diversified economic horizon for the USVI," Chapman elucidated.
As a call to action, RTPark beckons enthusiasts from the realms of film and arts, both within the USVI and the wider Caribbean belt, to partake in their groundbreaking projects. These are tailored to uplift the regional creative economy. Prospective collaborators are encouraged to express their interest via the Creative Economy Stakeholder Interest Form.
Updates to VI Slice Home Loan Standards Aims to Revive Dormant Program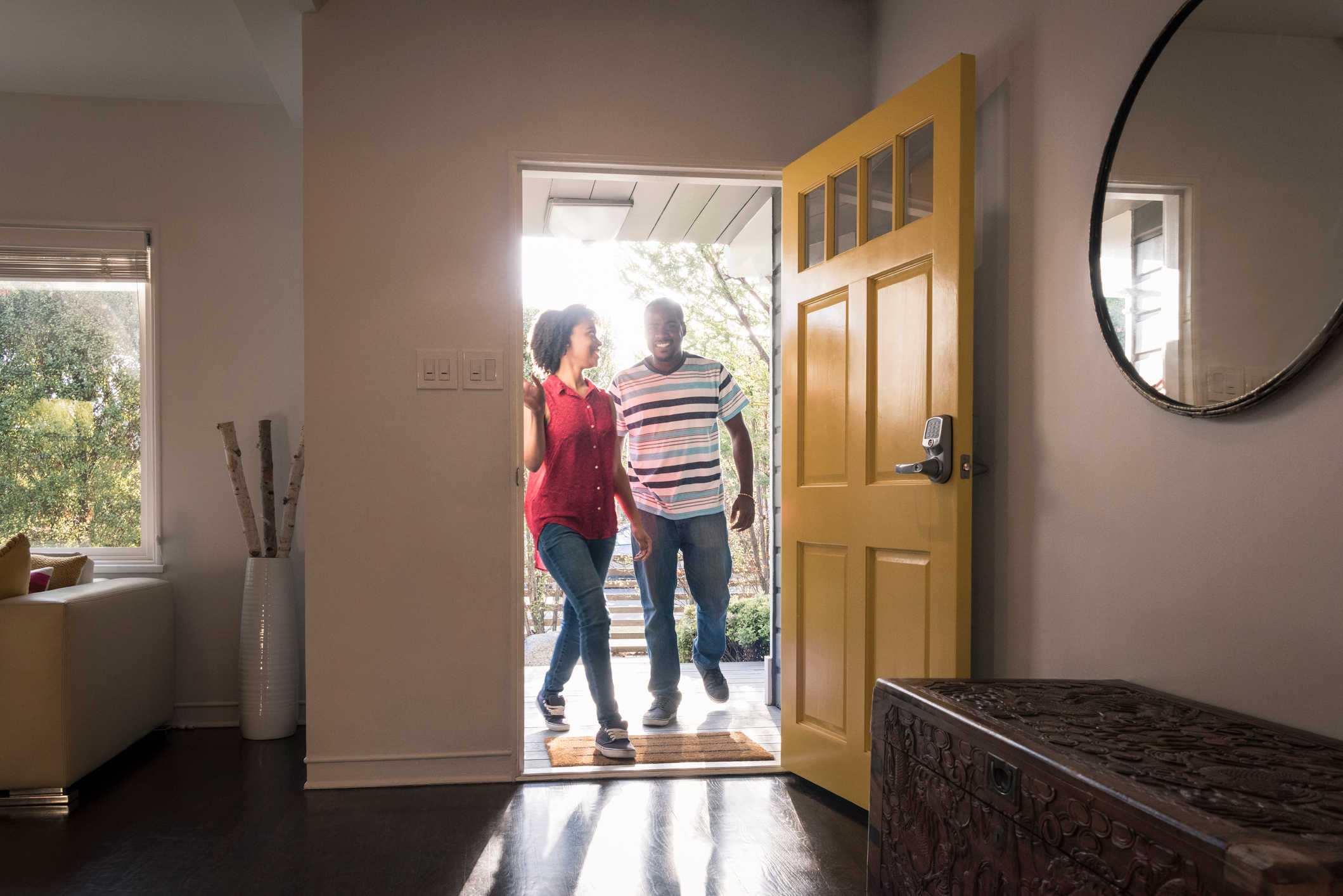 In a recent move to revitalize a stagnant program and promote homeownership in the U.S. Virgin Islands, the V.I. Economic Development Authority (EDA) revealed a set of revised criteria for the VI Slice Moderate-Income Homeownership Program, popularly known as VI Slice.
These newly instated changes, which take effect immediately, were introduced to serve a broader segment of the local community, thereby fueling economic momentum through an uptick in lending activities for those aspiring to own homes in the region. In the past, various bureaucratic hurdles and inefficiencies held the program back, dissuading many potential homeowners.
Addressing these issues in the EDA's announcement, they highlighted a significant shift in the maximum combined loan-to-value (CLTV) ratio, which saw an increase from 95% to a more lenient 105%. Additionally, the debt-to-income ratio (DTI) was adjusted upwards from 31% to 36%. This decisive action was a direct response to the feedback the Economic Development Bank (EDB), an affiliate of the EDA, received from the mortgage lenders regarding the previous VI Slice CLTV and DTI benchmarks.
EDA's Chief Executive Officer, Wayne L. Biggs, Jr., elucidated the rationale behind these modifications. He noted that the initial metrics imposed a cap on the financing lenders could extend to their clients. More crucially, these figures were misaligned with the stipulations set for Federal Housing Administration (FHA) loans. Therefore, the newly adjusted ratios mirror industry standards, paving the way for a greater number of residents to reap the benefits of the program.
To provide some clarity around the CLTV ratio: it is a metric that juxtaposes the total sum borrowed for a home relative to the property's actual valuation. For instance, if a $100,000 home is eyed, with a primary mortgage of $80,000 and a supplementary loan of $10,000, then the total borrowed amount stands at $90,000. By dividing this sum by the home's price, we get a CLTV ratio of 90%. This percentage offers lenders insights into the potential risks involved in granting a loan, with a higher ratio indicating elevated risk levels.
In light of these changes, the Economic Development Bank is now urging all lenders bound by a VI Slice Memorandum of Agreement with the EDA to re-examine and forward cases that didn't qualify under the prior CLTV and DTI guidelines.
As of a recent update in October 2022, the VI Slice initiative is co-managed by the EDA, working closely with both the Office of the Governor and the Office of Disaster Recovery.
To delve deeper into the enhancements introduced to the VI Slice initiative, stakeholders and interested individuals are encouraged to reach out via email at [email protected] or explore their official website at www.vislice.com.
Territorial Draft on Cannabis Regulations Revealed: Limits Set at 2 Ounces for Non-Medical Use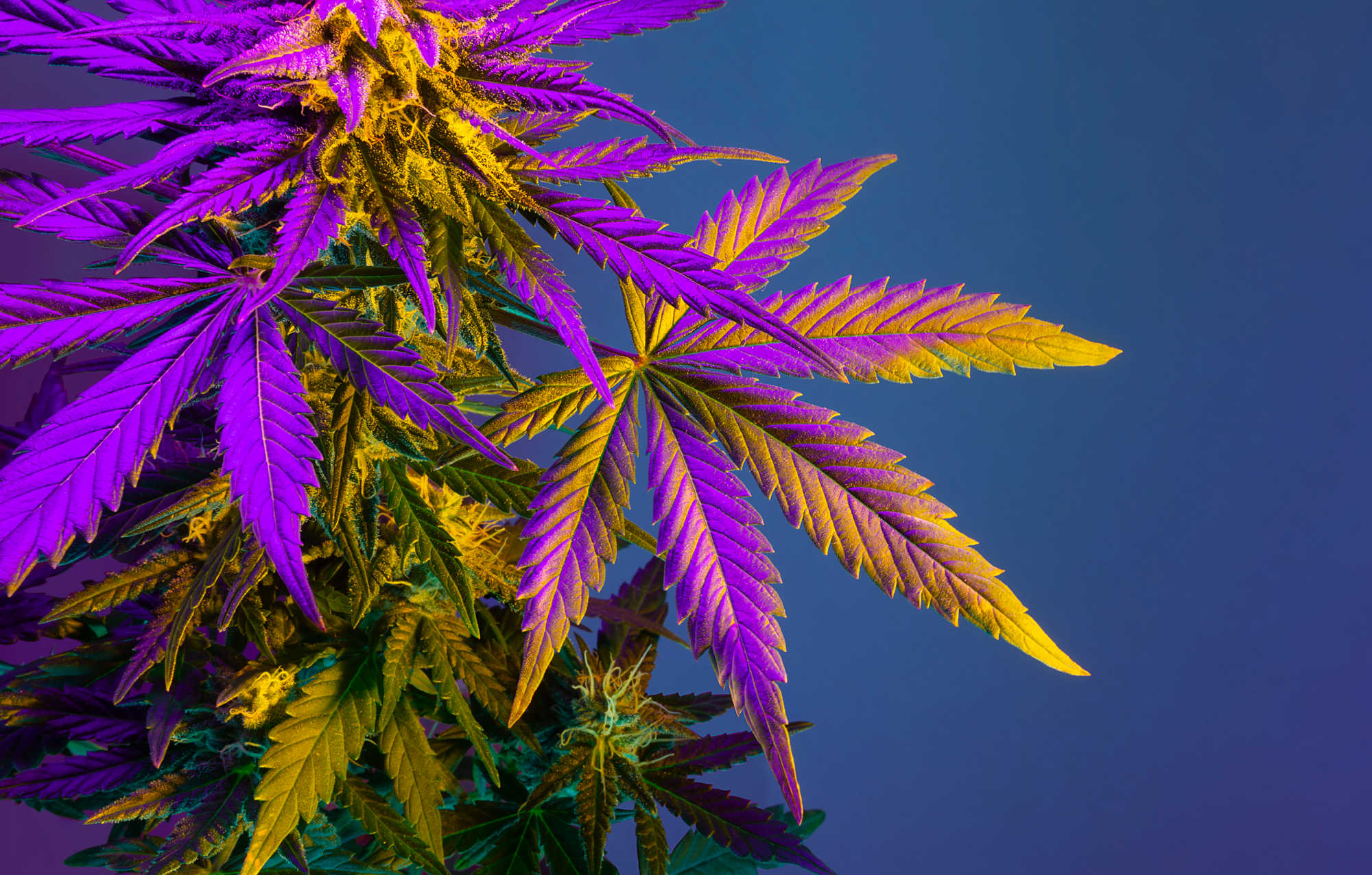 In a much-anticipated move, the Office of Cannabis Regulation (OCR) has released draft regulations detailing the prospective framework for the territory's budding cannabis sector. This comprehensive 144-page document offers insights ranging from the foundational structure and responsibilities of the OCR to the procedural dynamics of acquiring different cannabis licenses.
For non-medical adult users, the draft proposes a possession limit of 2 ounces of cannabis. Furthermore, it defines limits on cannabis concentrates at 14 grams, with one ounce dedicated to other related cannabis products. In contrast, medical patients, after obtaining the necessary registration and qualifications, could be permitted to possess up to 4 ounces of cannabis, an ounce of concentrates, or 2 ounces of other specified products.
The draft doesn't just stop at setting possession thresholds. It also presents an intricate licensing framework, encapsulating diverse cannabis operations:
Cultivation Licenses: This license permits operations like cannabis growing, curing, processing, internal testing, storage, packaging, and labeling. Additionally, it allows the transportation and transfer of cannabis items between different cannabis enterprises and testing hubs on the same island. A maximum of 1000 flowering plants and a range of 3,000-4,000 immature plants is permissible under this license.
Manufacturing Licenses: Those holding this license cannot grow the cannabis plant. However, they are permitted to manufacture, process, test, package, label, and transport cannabis products within the confines of the same island.
Dispensary Licenses: Dedicated solely for medical cannabis users.
Research & Development Licenses: Catering to the scientific community, this license allows for the evaluation and product evolution of cannabis items.
Testing Licenses: This specific regime caters to businesses aiming to validate the efficacy and quality of cannabis products.
Recognizing the need to protect small-scale local cultivators, the draft introduces a special micro-cultivation permit. This allows individuals to grow under 50 flowering and 200 immature cannabis plants. The catch? They must offload their products to licensed cultivators. Furthermore, manufacturers and dispensaries must ensure that at least 15% of their inventory originates from these micro-cultivators.
For recreational enthusiasts, the draft proposes designated consumption zones. These spaces, clearly marked and accessible only to those above 21, will be dedicated to cannabis consumption. Importantly, direct sales in these zones won't be permissible.
It's pivotal to understand that this draft is preliminary. Emphasized on every page is the clarification that legal thoroughness is yet to be achieved, and reviews by the Cannabis Advisory Board or the Office of Cannabis Regulations are still pending. The OCR encourages the public to read, interpret, and provide feedback on the draft. Feedback can be sent to [email protected] until 5:00 p.m. on October 10. This feedback will be instrumental in refining the document before its final rendition is officially released.
Until the final guidelines are sanctioned and brought into action by the Office of Cannabis Regulations, it remains imperative for residents to remember that the sale, consumption, and cultivation of marijuana and its derivatives are still prohibited in the territory.
USVI's PFA Board Adopts "Situational" Remote Work Guidelines, Reflecting Changing Employment Dynamics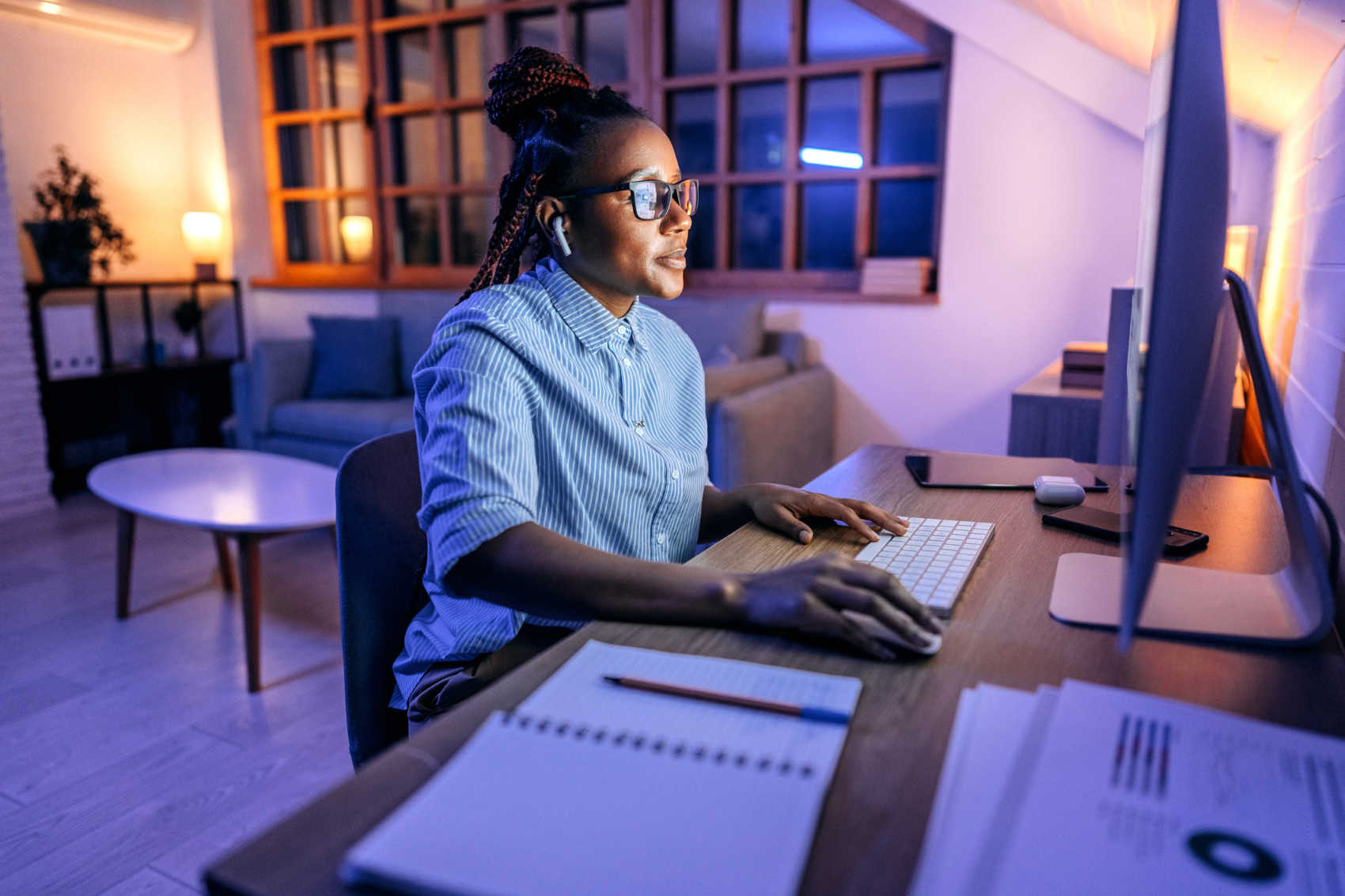 The debate over a mandatory return to on-site work has become a central topic nationwide, emphasizing an evolving employment milieu since the widespread closures of educational institutions, corporate hubs, and commercial establishments more than three years back. In response to this shift, several employers have either introduced incentives to encourage in-person attendance or have issued ultimatums to achieve the same.
Recently, during the board meeting of the Virgin Islands Public Finance Authority (PFA), the conversation centered around the nuances of telecommuting. Lorelei Farrington, the PFA Staff Counsel, presented a revamped personnel manual which highlighted that remote work for PFA personnel will be evaluated "situationally."
Detailing the criteria, Ms. Farrington mentioned, "An array of factors come into play. An employee's historical and ongoing performance, punctuality, reliability, integrity, proficiency in communication, autonomy in work, overall productivity, and an aptitude to prioritize tasks and adhere to deadlines are some of them."
In addressing the board's inquiries, Farrington elaborated that the feasibility of remote work hinges on an individual's specific role and responsibilities. She emphasized the need for a signed agreement to define the particulars of telecommuting, with the terms being mutually agreed upon by both the employee and their supervisor. PFA's Director of Finance and Administration, Nathan Simmonds, added that certain positions might be entirely remote, while others would necessitate partial or complete in-office presence.
Given the imminent expansion of PFA's team, from 35 to a projected 100 (as Disaster Recovery staff from the CDBG program transition), Farrington asserted the timeliness of implementing a well-thought-out remote work policy.
However, Board Member Dorothy Isaacs voiced concerns about potential disparities in policy application potentially affecting morale. "A scenario where one employee primarily telecommutes while another is regularly on-site could cause friction," Isaacs stated, advocating for a standardized minimum of two in-office days for all staff members. She underscored the challenges in preserving team dynamics with scattered physical presence, predicting potential pitfalls.
On the other hand, Simmonds pointed out the current limitations in office space. He advocated for the value of remote work in aiding organizational expansion without immediate infrastructural investments. He emphasized, "If a role is seamlessly executable remotely, why shouldn't we leverage that flexibility?" Simmonds was quick to remind that telecommuting is a privilege, not a right, but highlighted the importance of maintaining an adaptable approach.
The concluding sentiments reflected global corporate sentiments on the matter, weighing the pros and cons of remote work. After thorough deliberation, the PFA board unanimously agreed to incorporate the remote work policy in the latest employee handbook. Additionally, an updated maternity leave guideline, aligned with recent federal mandates, also received the board's nod.