St. Croix Community Expresses Concern Over Unused Lumber at Alexander Henderson Elementary
In a recent community gathering on St. Croix, locals raised their concerns with Government House representatives about an untouched stack of lumber that has been sitting at the Alexander Henderson Elementary School since 2018. This material, seen by many as a valuable asset for repairing homes ravaged by hurricanes, has remained unused due to binding federal regulations.
The town hall, held last Wednesday, echoed with the voices of Virgin Islanders who expressed the hurdles they face in securing necessary funding and materials to rebuild their houses after the destructive 2017 hurricane season. A focal point of their grievances was the untouched lumber at the now-inoperative Alexander Henderson Elementary School, a structure that bore the brunt of Hurricane Maria's fury.
Phillipa Smith-Tyler, a local resident, voiced her observations, stating, "These stacks of wood at the school remain untouched and unused. Many in the community would greatly benefit from using this material to restore their hurricane-stricken homes."
However, this isn't a straightforward issue. Governor Albert Bryan shed light on the complexities surrounding the unused material. He explained that the past government had acquired this lumber with plans of re-roofing the school. Yet, when FEMA rejected the intended roofing plan, the strategy was shifted to HUD CDBG. Bryan further elucidated that this lumber is considered federal property since it was purchased with federal funds. He emphasized, "We can't simply distribute or discard this wood without repercussions. Doing so would obligate us to reimburse the federal government." He further highlighted that the wood was transferred to the school's premises after previously incurring rental fees at another storage location. Responsibility for this lumber rests with the V.I. Housing Finance Authority.
Karl Knight, the governor's Chief of Staff, later provided a more optimistic update, stating that FEMA has now green-lighted a full replacement for the Alexander Henderson Elementary School.
The conversation also drifted to another contentious topic: the Good Hope School. Currently in a dilapidated state, efforts to rejuvenate the school have been stalled due to internal conflicts within its governing board. Governor Bryan hinted at the potential of government intervention, stating, "The Good Hope School holds promise. We see its potential as a training center, among other uses." He indicated that preliminary talks are in progress with the board regarding a possible governmental takeover. Mr. Knight supported this view, suggesting that the Good Hope School might be an ideal candidate for a proposed initiative targeting abandoned and derelict structures.

Significant Progress at Arthur A. Richards PreK-8: First Concrete Layer Sets Stage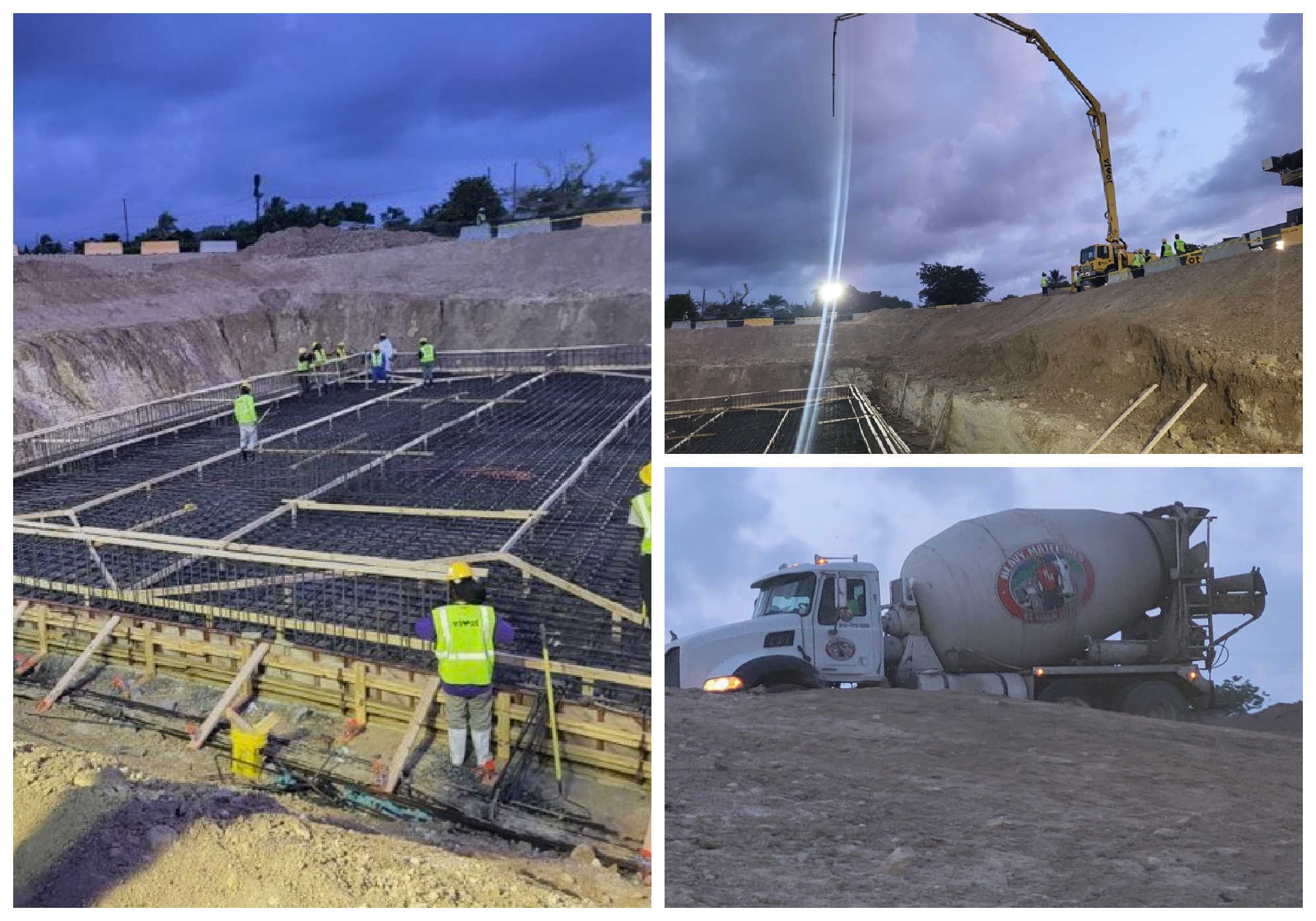 The Virgin Islands Department of Education celebrated a remarkable milestone at the Arthur A. Richards PreK-8 School construction site this Wednesday. Commissioner Dionne Wells-Hedrington of the Department of Education (D.O.E.) jubilantly confirmed the commencement of the first concrete pour, marking a vital advancement in this iconic venture.
Recalling the inaugural ceremony earlier this year on February 23rd, Commissioner Wells-Hedrington remarked, "Today's foundational concrete layer symbolizes a considerable stride in the project. The fact that we're establishing a fresh school in St. Croix District after so many years makes this achievement all the more special."
Extending her heartfelt appreciation, the Commissioner applauded the concerted endeavors of every stakeholder in the initiative. "It's long overdue that our students are gifted with state-of-the-art educational infrastructures," she emphasized. This remarkable endeavor witnessed the collaborative efforts of many, notably the New Schools Construction Advisory Board, MCN Build, the DLR Group, Witt O'Brien's, the Office of Disaster Recovery, FEMA, VITEMA, VIHFA, the Department of Public Works, and several diligent members from the Department of Education, including the esteemed Architect Chaneel Callwood-Daniels.
Tracing back to 2017, the former Arthur A. Richards Jr. High School faced extensive damage due to the ravaging impact of Hurricanes Irma and Maria, which led to its eventual demolition. As a testament to resilience and advancement, the newly envisioned school comes with a whopping budget of $163 million and is spread across an expansive 145,000 sq. ft., occupying the previous premises of Evelyn M. Williams Elementary School.
Commissioner Wells-Hedrington further shed light on the holistic vision behind this endeavor. "It's more than just a rebuild. We're paving the way for a transformative educational journey, understanding the deep impact a conducive environment has on molding our future torchbearers," she articulated. "With this, we're redefining the benchmarks for 21st-century educational spaces in the U.S. Virgin Islands."
MCN Build, the principal design-build contractor, recently unveiled the school's progressive blueprint, set to be rolled out in three distinct phases:
Phase 1: Encompasses the Utility building, a multipurpose gym, a dedicated PreK section, and a common gathering space.
Phase 2: Focuses on two primary education structures, K-5 Building A & B, accompanied by the central Administrative unit.
Phase 3: Wrapping up the project, this phase will see the 6-8 middle school edifice, extensive landscaping, hard landscaping, and an all-inclusive field.
In a bid to ensure sustainability, the school is slated to house a subterranean cistern with a massive 250,000-gallon capacity, bolstered by protective retaining walls towards the property's west and northwest perimeters. The next pivotal step on the horizon? Setting the groundwork for the utility building.
USVI's Workforce Dilemma: Governor Bryan Addresses Worker Shortage Impacting Disaster Recovery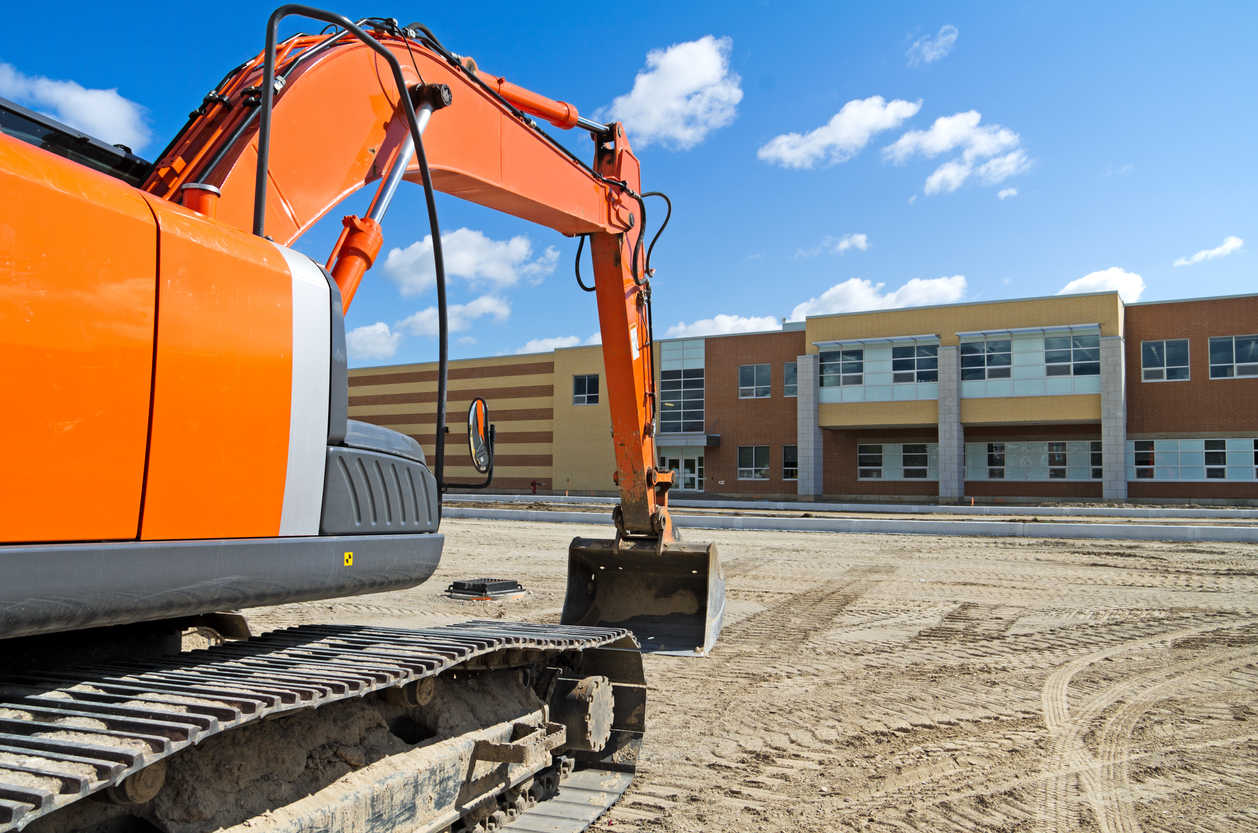 The concept of full employment is frequently mentioned in economic discourse. The Brookings Institute defines it as the point where an economy is so saturated with jobs that adding any more would potentially cause undesired inflation. Generally, it's a state where all who are willing to work have found jobs. Economically speaking, when a nation or region has a jobless rate of around 5% or less, it's typically seen as having reached its employment capacity.
Recent statistics show that St. Croix has an unemployment rate of 4%, while St. Thomas/St. John district's rate is an even tighter 3.5%. Such figures are a testament to an extremely competitive labor market. Governor Albert Bryan Jr. emphasized the severity of this shortage during a town hall meeting on St. Croix last Wednesday, noting that employers are struggling to find enough suitable staff to fulfill job openings.
This worker shortage has been on Governor Bryan's radar for quite a while. Earlier in the year, he even suggested that he would be open to unauthorized immigrant workers entering the territory to leverage the construction boom, expressing a relaxed approach towards their immigration status.
Linking this shortage to the sluggish progress of numerous infrastructure projects, Governor Bryan praised the efforts made in housing developments. Yet, he emphasized the vast amount of work still pending. He expressed, "We've made progress, but when you look at the grand scheme of things – with three or four developments, 200 hurricane repairs, and another 200 houses planned for St. Croix alone – we simply lack the manpower. We're in dire need of more hands on deck."
Highlighting the gravity of the situation, Governor Bryan shared that the labor shortage has reached a point where, despite 20 housing projects ready for bidding in the upcoming three months, contractors are hesitant to take on new contracts. In his words, "They're advising us not to announce more jobs."
This topic arose from a query during the town hall meeting. An attendee inquired if the Housing and Urban Development (HUD) Community Development Block Grant (CDBG) and Disaster Mitigation (MIT) funds would be utilized before the 2026 cut-off. Post this deadline, any unutilized funds would have to be relinquished.
In response, the governor hinted at the potential need to request a waiver to extend the deadline for utilizing these funds. He shared insights from the Office of Management and Budget, which observed that projects aren't progressing swiftly, predominantly due to the labor scarcity.
While some have proposed increased investments in workforce development, Governor Bryan highlighted that $10 million had already been allocated for such initiatives, covering free training across various trades. He reiterates the core of the territory's challenge: "We need more people."