New Employment and Training Initiative Launched by DHS and Mission Project Inc. for SNAP Beneficiaries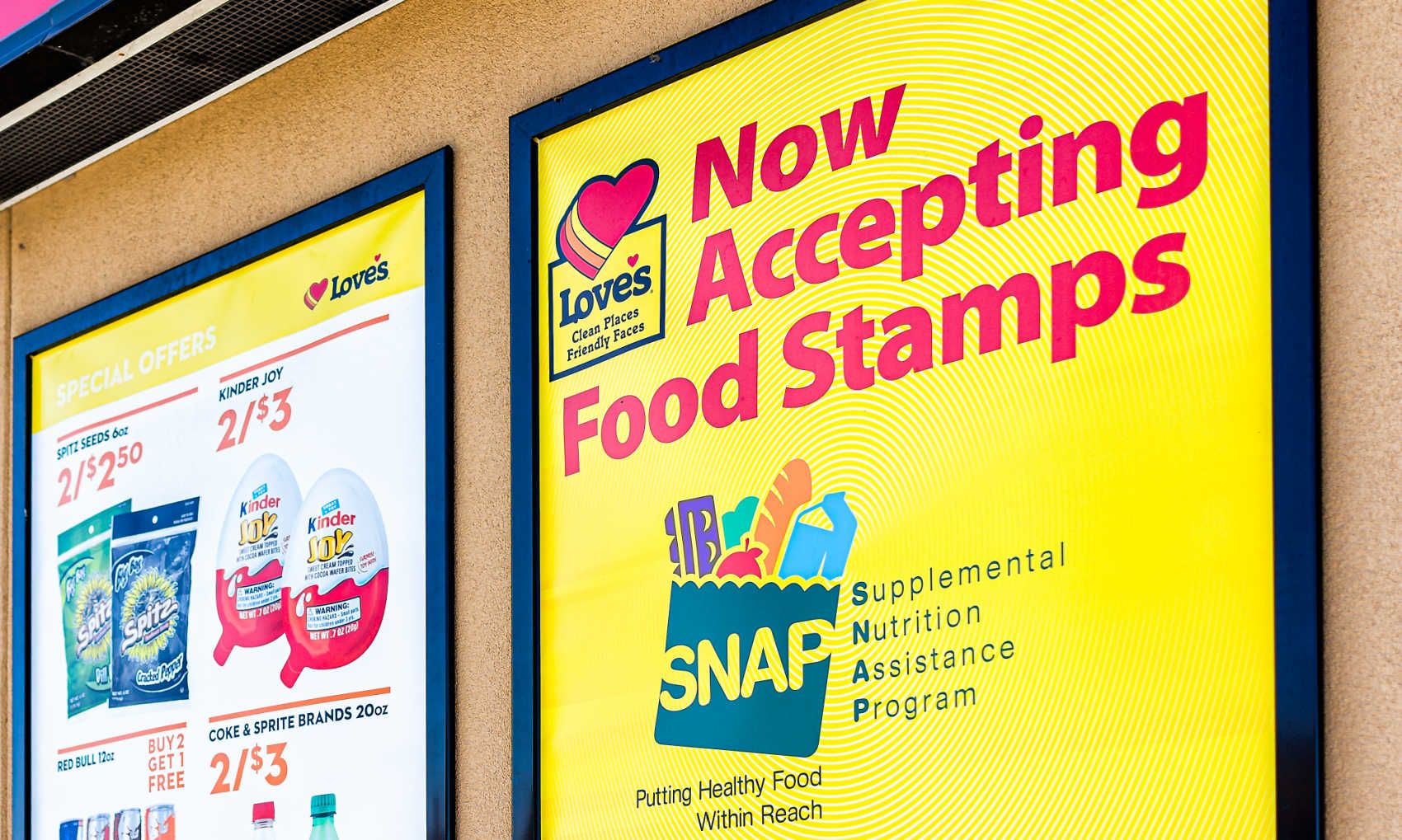 The Department of Human Services (DHS) in the Virgin Islands, under its Division of Family Assistance, is rolling out a novel program in collaboration with Mission Project Inc. Named the Supplemental Nutrition Assistance Program (SNAP) Employment & Training Program (E&T), this initiative is set to commence on November 20. It aims to equip individuals with vital skills and support, fostering their ability to find and maintain stable employment.
As an initiative funded by the federal government and managed at the state level, the SNAP E&T Program is designed to prepare participants for the workforce by providing them with necessary skills, training, or work experience. One of its key features is the provision of support services such as transportation and childcare, which help in overcoming common barriers to employment. Additionally, the program assists in job retention.
Targeted at SNAP beneficiaries, the program is structured to offer training that improves employment skills and career opportunities. DHS's partnership with Mission Project Inc., renowned for its community upliftment efforts, is expected to significantly enhance the program's effectiveness and outreach.
The program offers a comprehensive array of resources and support, including:
Job Readiness Training: This includes workshops and seminars focused on developing job search skills, such as resume writing, interview techniques, and understanding workplace norms.
Career Counseling: Participants will receive individual guidance to devise a personalized career path, identify their strengths, and explore potential job avenues.
Skills Development: The program offers tailored training and courses that align with local employment market needs, thereby boosting job prospects.
Job Placement Assistance: This facet of the program involves help with job applications, matching individuals with suitable employers, and providing job referrals.
Supervised Job Search: Participants will receive assistance in crafting resumes or cover letters, conducting mock interviews, and developing tailored job search strategies.
Individuals interested in joining or seeking further information can reach out to the following offices:
St. Thomas/St. John Office: (340) 774-0930, Ext. 4309, 4377, 4477
St. Croix Office: (340) 772-7100, Ext. 7159, 7192
More details are available on the DHS website at www.dhs.gov.vi.
DHS continues to reaffirm its commitment to serving the community through diverse social services, aiming to offer a safety net and foster positive change by delivering non-judgmental, high-quality services and resources.
New Parking Fee at Fort Christianvaern Starting Dec. 11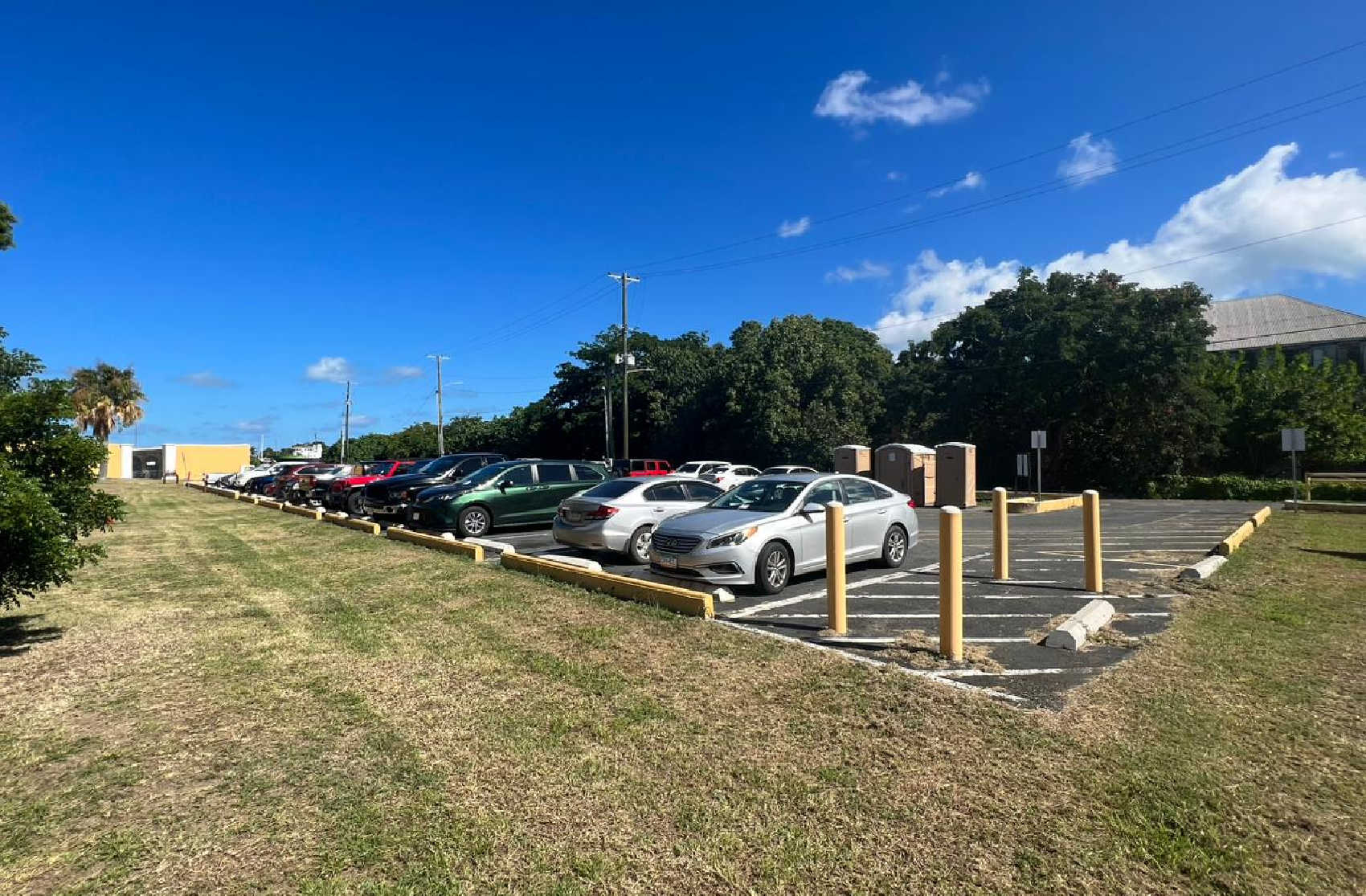 Beginning December 11, visitors to Fort Christiansvaern in Christiansted, St. Croix, will need to pay a $10 daily parking fee, as announced by the National Park Service (NPS). This new automated payment system, located at the parking lot's entrance, will facilitate payments exclusively via debit and credit cards, as cash transactions will not be available.
The NPS has implemented this fee to generate additional revenue, aimed at enhancing the overall experience for visitors. The funds collected will be strategically invested in improving the park's facilities and infrastructure, contributing to a more enjoyable and well-maintained environment for all guests.
Parking will be available from 8:00 a.m. to 5:00 p.m. daily. To ensure the safety and proper use of the parking lot, vehicles left after 5:00 p.m. may be towed at the owner's expense, emphasizing the importance of adhering to the stipulated hours.
The NPS encourages the continued use of the parking lot at the Christiansted Historical site, highlighting its safety and convenience for both town and park visitors. They anticipate positive public cooperation with these changes.
For further inquiries or to address any concerns, individuals can contact Chief Ranger Gabriel Laurencin at [email protected] or call 340-773-1460 for assistance.
St. Croix Prepares for Dazzling Christmas Boat Parade with Parking and Traffic Regulations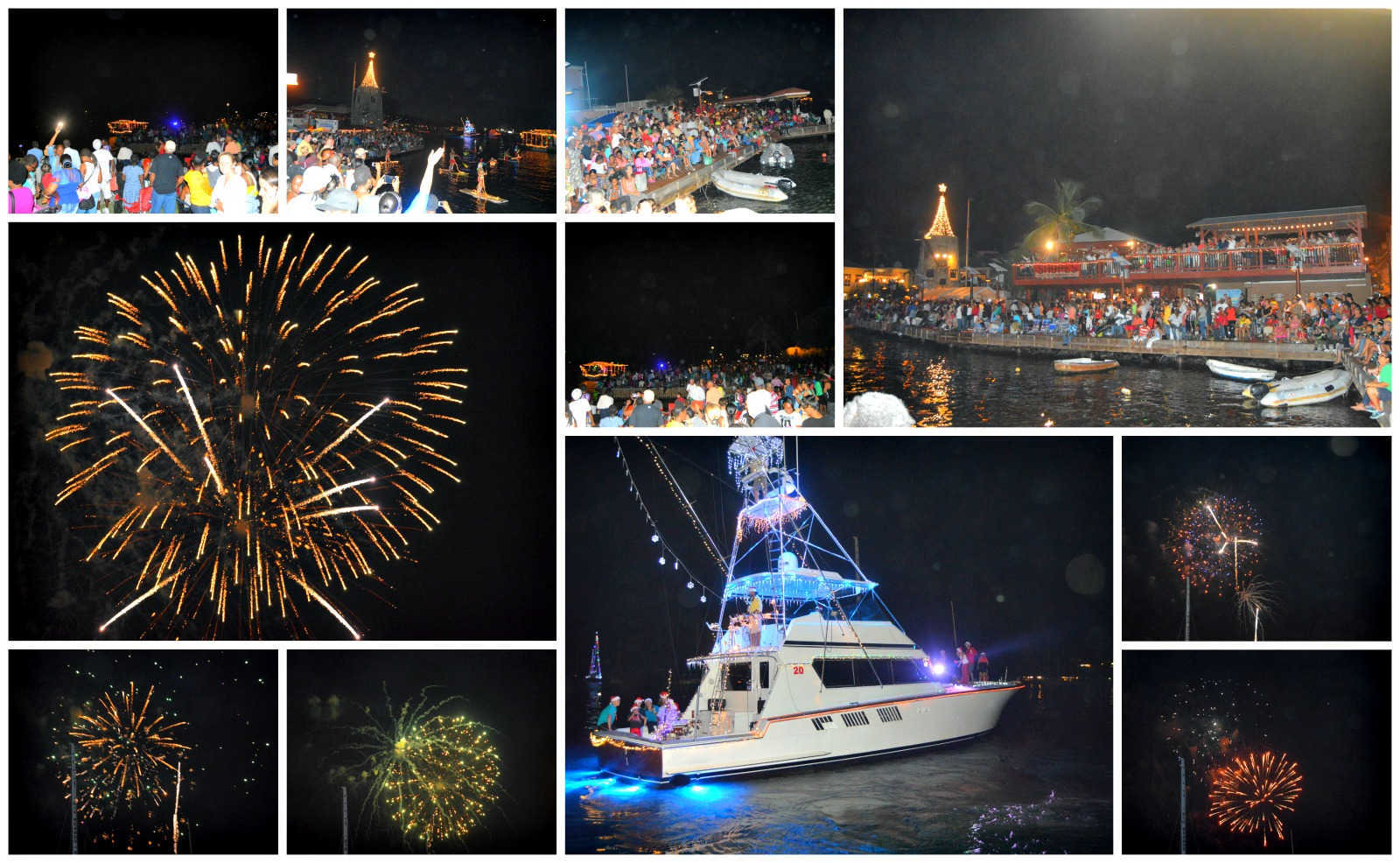 The picturesque island of St. Croix is abuzz with excitement as it gears up for the much-anticipated annual Christmas Boat Parade on Saturday, December 9. This festive highlight draws crowds to Christiansted's scenic boardwalk, prompting the V.I. Police Department to enforce specific parking restrictions and road closures for a seamless event experience.
Key measures implemented by the VIPD in preparation for the parade, a cornerstone of St. Croix's holiday celebrations, include:
A parking ban on Queen Cross Street, from Riddims to the Caravelle Casino, effective 6:00 a.m. to 12:00 a.m. (midnight). This measure is essential for vendor setup and smooth parade preparations.
King Street will also be subject to a no-parking policy from 11:00 a.m. to 12:00 a.m. (midnight). This restriction encompasses the stretch from Florence Williams Library to Government House and includes the vicinity from Strand Lane (Purple Papaya) to King Street.
To ensure public safety and efficient traffic management, roadblocks will be in place at the intersection of King Street and King Cross Street (near the Library), commencing at 11:00 a.m. and lasting until midnight. Access during this time will be limited to vendors and officials associated with the Boat Parade Committee.
The Christmas Boat Parade is an iconic tradition in St. Croix, attracting thousands to the Christiansted boardwalk for a magical evening. The event is renowned for its display of intricately decorated boats, illuminating the night with festive lights, culminating in a stunning fireworks show.
The VIPD extends its gratitude to the community for cooperating with these traffic and parking arrangements, emphasizing their commitment to ensuring a safe, enjoyable holiday experience for all attendees.
Ford Initiates Major Recall of Over 45,000 Vehicles Due to Door Latch Concerns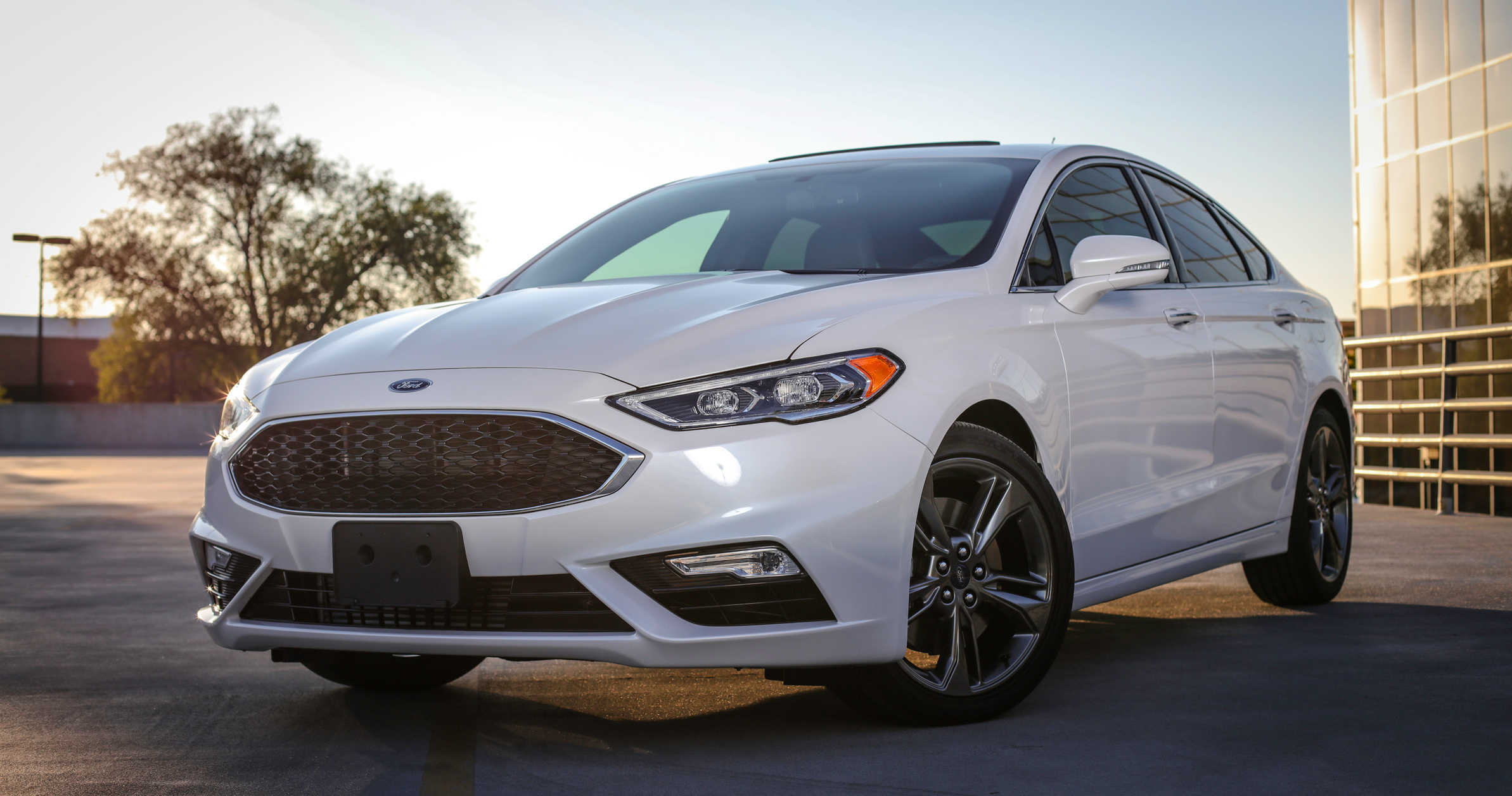 Ford Motor Company has begun issuing notices to owners of select models, specifically the 2015 Fiesta, 2016 Fusion, and the 2016 Lincoln MKZ, regarding a critical safety issue identified in these vehicles.
The company disclosed in mid-November the discovery of a defect in the door latches of certain vehicles. The defect involves a latch component that may break, potentially making the door difficult to secure or, in some cases, allowing it to open unexpectedly during travel.
Notably, some of these vehicles are known to have been sold and registered in the U.S. Virgin Islands.
In response, Ford dealerships are conducting thorough inspections of the door latches on affected vehicles, with a directive to replace all four side door latches at no cost to the vehicle owner if they find any issues.
Vehicle owners who prefer immediate action rather than waiting for postal notifications can access further information by reaching out to Ford's customer service at 1-866-436-7332 or contacting the National Highway Traffic Safety Administration Vehicle Safety Hotline at 1-888-327-4236.