Natalie Kleemann-Day: Virgin Islands' Pride and Future in Women's Basketball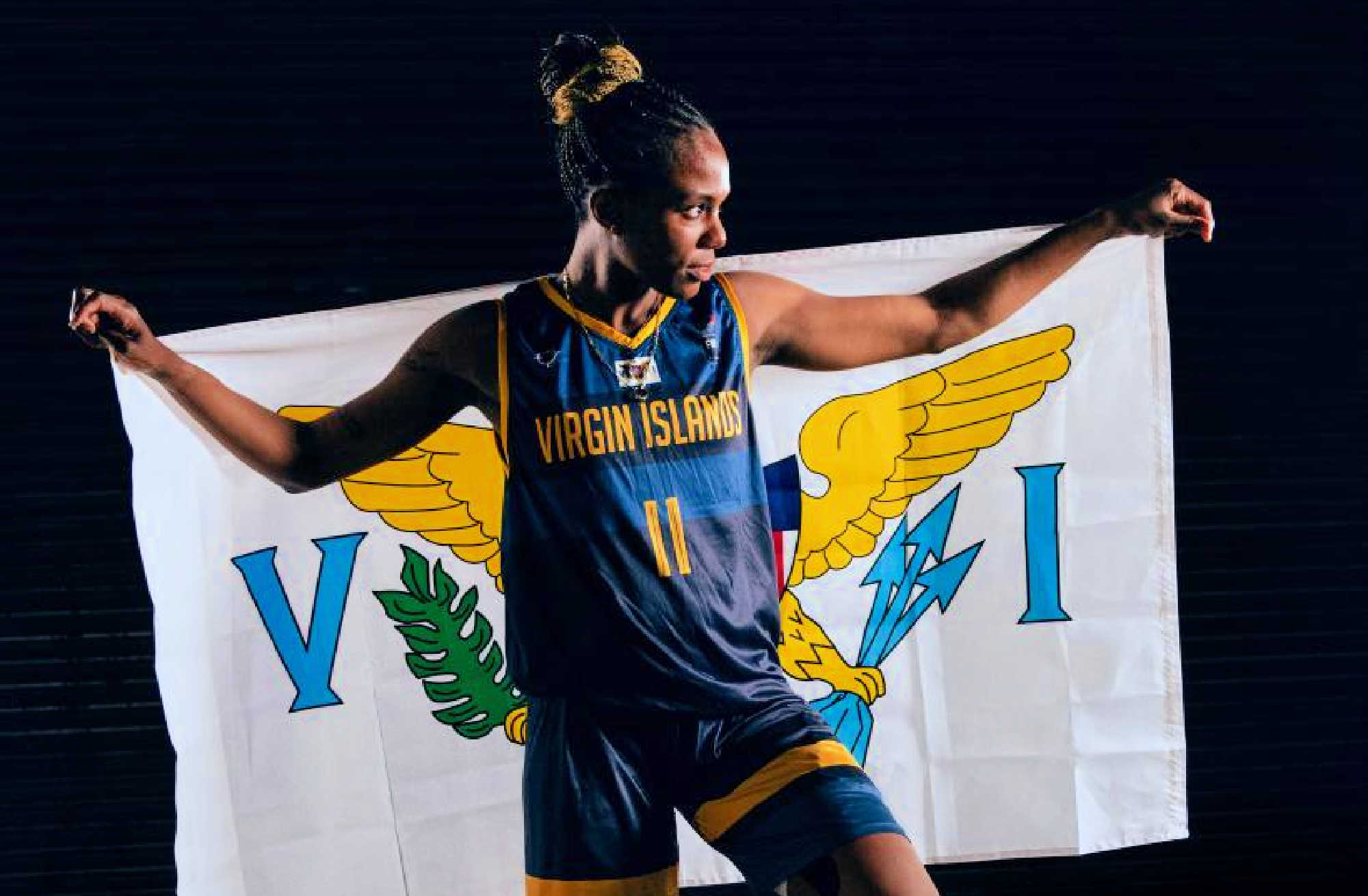 In the vast realm of international basketball, the Virgin Islands has been consistently punching above its weight. Leading the charge is Natalie Kleemann-Day, the stalwart athlete whose recent exploits saw her team clinch victory at the Central American and Caribbean (CAC) Games in El Salvador.
At 33, Kleemann-Day is a testament to the rich reservoir of talent that the Virgin Islands possesses. "Considering our population size, the achievements we have garnered across women's basketball is unparalleled," she confidently remarks.
Kleemann-Day's basketball journey is rich with international experiences. Over the past 11 years, she has played in Europe, Australia, China, and Puerto Rico. Before turning professional, she showcased her talent at Howard University and the University of Portland, further sharpening her skills while pursuing a degree in international business and marketing.
Her love affair with basketball began in her adolescent years. Serving as a camp counselor, she found solace in shooting hoops whenever she got some free time. "There was something magical about those moments. Just me, the ball, and the net," she nostalgically recollects.
Her evenings were consumed by studying the iconic moves of Michael Jordan, whose cassette tapes she watched ardently. "My initial proficiency was in shooting. That was all I knew, so I began my high school journey trying out for the JV team," she reminisces.
Today, she acknowledges the profound personal and professional growth she has undergone. She credits her evolution to self-awareness and understanding the intricate dance between pain and ego. "To truly excel, one needs to stay rooted in the present and embrace every experience. It's made me a better individual, athlete, mother, and partner," Kleemann-Day articulates.
With a lineage tracing back to the Virgin Islands through her mother's side, she's worn the USVI Women's Basketball jersey with pride for 13 years. "Every year, we set new benchmarks. Initially, we stunned skeptics by qualifying for major tournaments. Then, we went a step further by clinching medals. Now? We're at the pinnacle, winning them," she enthusiastically shares.
She envisions these triumphs as symbols of hope for budding athletes in the U.S. Virgin Islands. In her view, the team serves as a beacon, illuminating a path for every girl who dreams of achieving greatness in basketball. "The Virgin Islands' representation is strong and diverse, spanning from Junior Colleges, NCAA tiers, international circuits, to even the WNBA," she emphasizes.
Having experienced the high tide of her basketball journey, Kleemann-Day feels a deep-seated urge to contribute back to the sport. "It's time to guide, mentor, and stand as a pillar of support for my teammates and future players," she reveals. This sentiment extends to her aspirations for the National Team, where she hopes to see them on the global stage, competing in events like the World Cup and even the Olympics.
Outside the basketball court, Kleemann-Day is a multifaceted individual. Currently, she's pursuing a master's degree in engineering, fueled by her fascination for innovative environmental technologies. Professionally, she's entrenched in the financial tech space, working as a technical support engineer. Her leisure hours are spent reading or cycling, with the latter being a sport she jests she'd pursue if not for basketball.
In sum, Natalie Kleemann-Day isn't just a star athlete but also a shining beacon for the Virgin Islands, demonstrating the vast potential waiting to be unleashed on the global stage.
Aliyah Boston Claims Prestigious WNBA Rookie of the Year Title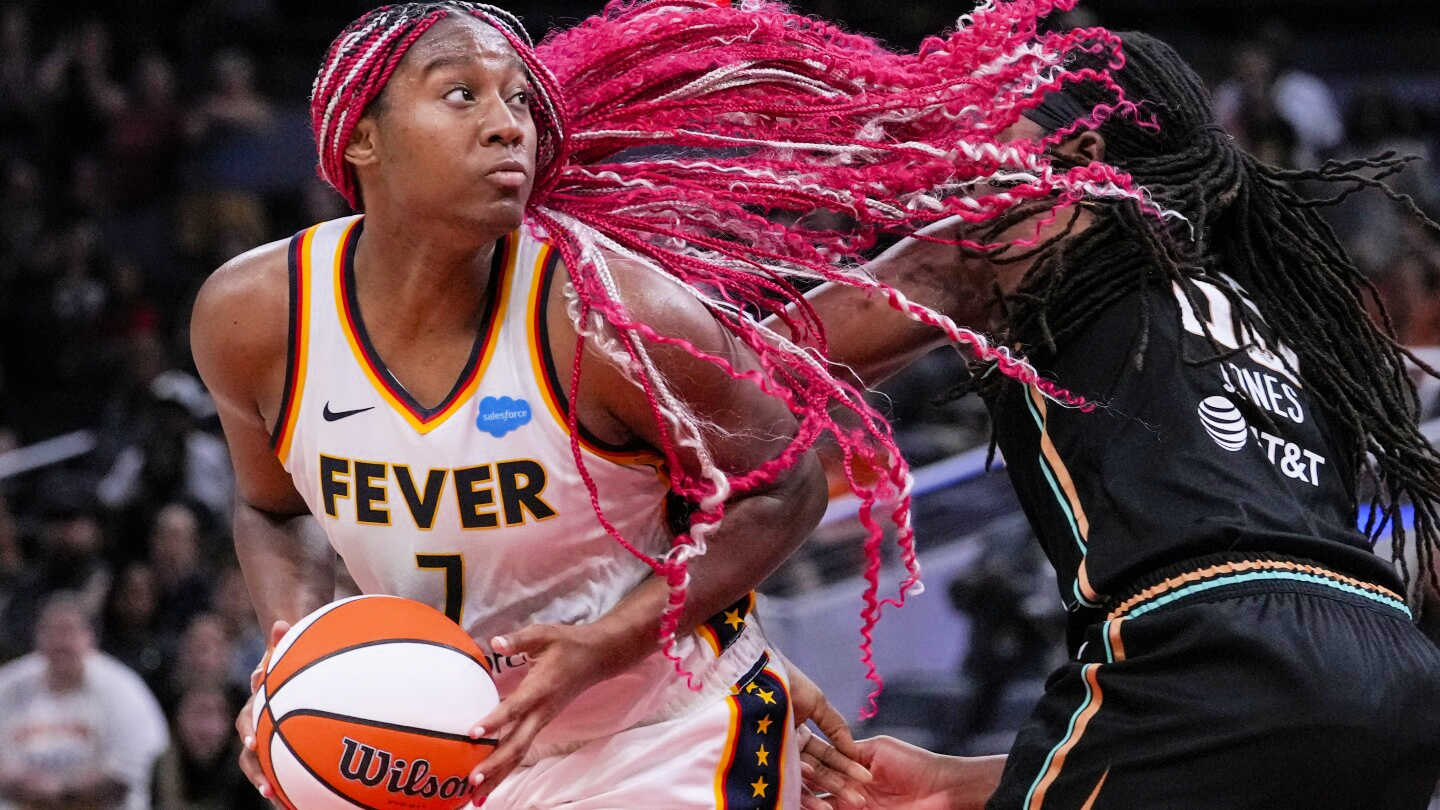 Aliyah Boston's transition from a collegiate basketball player to a professional in the WNBA has been nothing short of spectacular. The stellar center of Indiana Fever has now received the notable "Rookie of the Year" accolade from the Associated Press (AP). Additionally, her remarkable performance also earned her a spot on the AP's WNBA All-Rookie team.
Boston's inaugural season in the WNBA was filled with exemplary achievements. She dominated numerous categories among rookies, showcasing her prowess in scoring with an average of 14.5 points per game. Her defense was equally impressive, registering 1.3 blocks and 1.3 steals per game. She wrapped up the season by securing the second-highest number of rebounds by a rookie in WNBA's illustrious history, grabbing 335 boards. Not stopping there, she also ranked third in field goals with 233. History was made when Boston became the first-ever rookie to kick-start her professional journey with double-figure scores in four consecutive games. Additionally, she stands as the sole WNBA rookie to finish five consecutive games with minimums of 15 points, eight rebounds, and a field goal percentage exceeding 50%.
But the "Rookie of the Year" title isn't the only feather in Boston's cap for this season. Standing tall at 6'5", this dynamic athlete clinched the WNBA Rookie of the Month award thrice in her debut year. Her efforts also led her to be named the WNBA Eastern Conference Player of the Week once.
The accomplishments of Boston, a promising star from the Virgin Islands, have garnered attention from prominent figures in her home territory. Senator Marvin Blyden, the advocate behind Bill 35-0091, which seeks to honor Boston, lauded her award as a triumph for both her and the Virgin Islands.
Drawing parallels between Boston and the Virgin Islands' very own basketball maestro, Tim Duncan, Blyden highlighted the similar trajectory of their careers. Duncan, a stalwart in the basketball realm, etched his name in history with the San Antonio Spurs, boasting five NBA titles and 15 NBA All-Star appearances. He too commenced his journey as the first draft pick in 1997 and clinched the Rookie of the Year award in his initial NBA year.
With the legislation to recognize Aliyah Boston's accomplishments scheduled for review in the upcoming weeks, Senator Blyden looks forward with excitement to the forthcoming "monumental celebration, set to honor Aliyah, her kin, and the broader Virgin Islands community."
Disparities in Horse Racetrack Development on St. Thomas and St. Croix Highlighted in Senate Meeting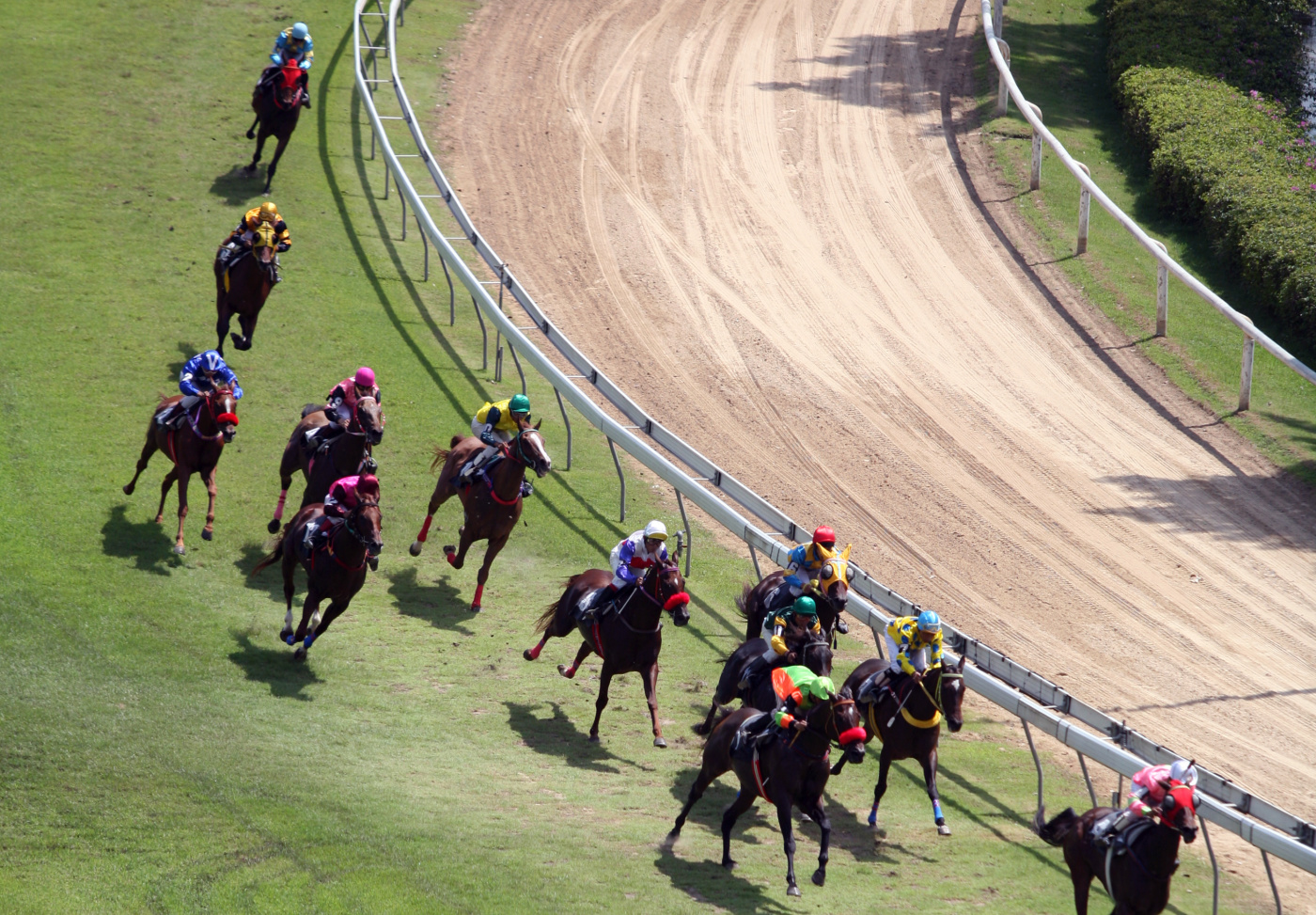 The recent Senate Committee on Culture, Youth, Aging, Sports, and Parks meeting painted a contrasting image of horse racetrack development between St. Thomas and St. Croix. The discussions revealed commendable advances on St. Thomas, while bureaucratic hindrances persistently obstructed St. Croix's development.
The meeting's initial session revolved around the state of the horse-racing sector within the territory. Updates were furnished by representatives from Southland Gaming and VIGL, as well as pertinent government officials and community stakeholders.
Jason Williams, VIGL's leading manager, emphasized the recent Coastal Zone Management Committee's approval for St. Croix's project, with building permits currently awaiting validation. Williams expressed his anticipation, stating, "Once the necessary permits are in hand, ground-breaking will follow."
However, Flamboyant Park Horsemen Association's president, Elroy Bates Jr., expressed dismay over the extended permitting process. He pointed out discrepancies, like the reported omission of vital fees in the permit applications, causing unexpected delays at the Department of Planning and Natural Resources. Bates Jr. implored for swift rectifications and expressed the Horsemen community's eagerness for the racetrack's inauguration.
Williams, in response to Committee Chair Angel Bolques Jr.'s inquiries about a groundbreaking timeline, admitted the decision now rests with external authorities.
Contrastingly, Shane Gaspard of Southland Gaming depicted a promising scenario for St. Thomas. He detailed the track's significant advancements and confirmed that the next construction phase is due to commence in September. "Our commitment remains unwavering. We aim to rejuvenate horse racing in the Virgin Islands and target its completion by Carnival 2024," Gaspard affirmed.
Senator Milton Potter drew parallels between the two racetrack projects, likening it to "a tale of two cities." He highlighted the evident enthusiasm for St. Thomas versus the palpable frustrations regarding St. Croix's project.
Bates Jr. cited communication gaps between VIGL and the horsemen community as a primary concern. Meanwhile, Senator Alma Francis-Heyliger conveyed her displeasure with St. Croix's Randall "Doc" James Racetrack's slow progress.
Amid the discussions, Marcus Knight, Flamboyant Park's Vice President, underscored the financial impact of the stagnation. With no races since July 2017, St. Croix's horsemen are losing a substantial annual income.
Mr. Bolques censured Williams for apparent lapses in project knowledge, querying about particulars like the project's start date and the rationale behind the non-receipt of a previously allocated $5 million funding. Williams, while attempting to clarify, conceded that certain milestones might be prerequisites for fund eligibility.
The meeting's temperature rose when Senator Franklin Johnson questioned the priorities regarding facility repairs. Williams's remarks about the potential construction of a casino over immediate racetrack repairs didn't sit well with the senator.
Concluding his inputs, Williams expressed shared frustrations over St. Croix's delayed progress but remained hopeful for an imminent groundbreaking.
This Senate meeting underscored the contrasting states of the horse racing industry in the two territories, with stakeholders eagerly awaiting the resolution of bureaucratic impediments and the subsequent revival of the sport.
U.S. Virgin Islands' Delegation Confirmed for World Athletics Championships in Budapest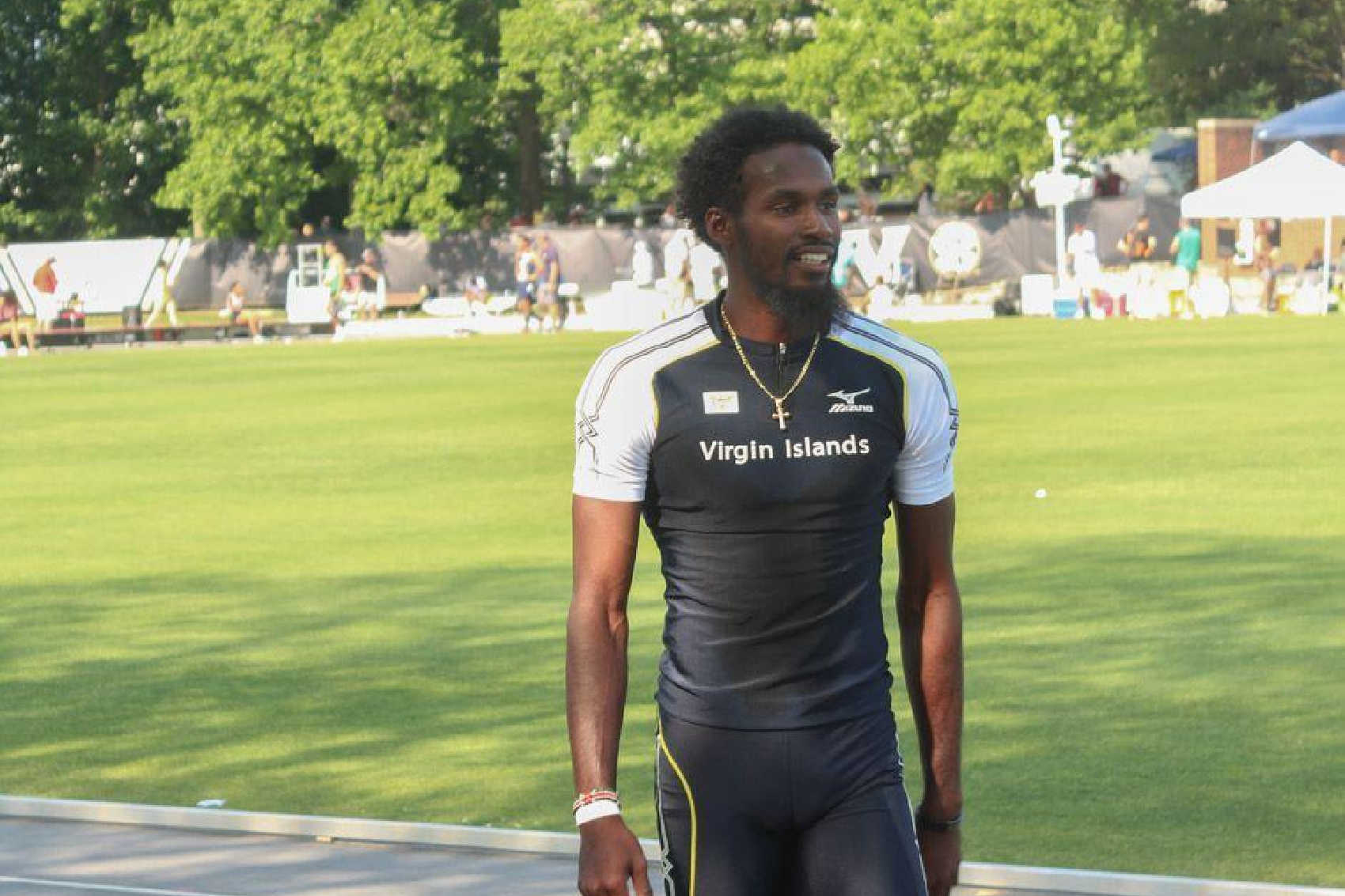 The U.S. Virgin Islands Track and Field Federation (VITFF) recently revealed its delegation for the imminent World Athletics Outdoor Championships to be held in Budapest, Hungary. Renowned for hosting some of the world's most talented athletes, the Championships, which transpire biennially, encompass track & field events as well as marathon races. This global extravaganza is governed by the international athletics governing body, World Athletics.
In the past, World Athletics went by the name IAAF. Approximately three years prior, they introduced a revamped ranking system to facilitate a more streamlined qualification pathway for major athletic events. This ranking criterion mandates that athletes participate in at least five premium meets to be considered. An athlete's rank is a composite of their performance, the rank they secure, and the overall significance of the athletic meet they attend.
This year, the U.S. Virgin Islands' banner will be flown high by the immensely talented Malique Smith, who's set to dazzle the crowd in the 400m hurdles event. Under the adept mentorship of the seasoned coach, Jean Carlos Arroyo, Smith has prepared rigorously for this championship.
But it's not just the athletic feats that garner attention at the World Championships. The event also serves as a confluence for pivotal administrative activities. The VITFF President, Keith A. Smith Sr., paired with VITFF General Secretary, Mireille Sankatsing-Smith, will exercise their franchise in the crucial World Athletics Elections. In addition, the U.S. Virgin Islands will have representation in Ronald Russell, a distinguished member of the World Athletic Council executive, who will be present for official duties.
The world waits with bated breath to witness the prowess of athletes and the pivotal decisions that shape the future of global athletics at this esteemed event.