Kyle Christopher Receives 24-Year Prison Term in Heartbreaking Child Abuse Case on St. Croix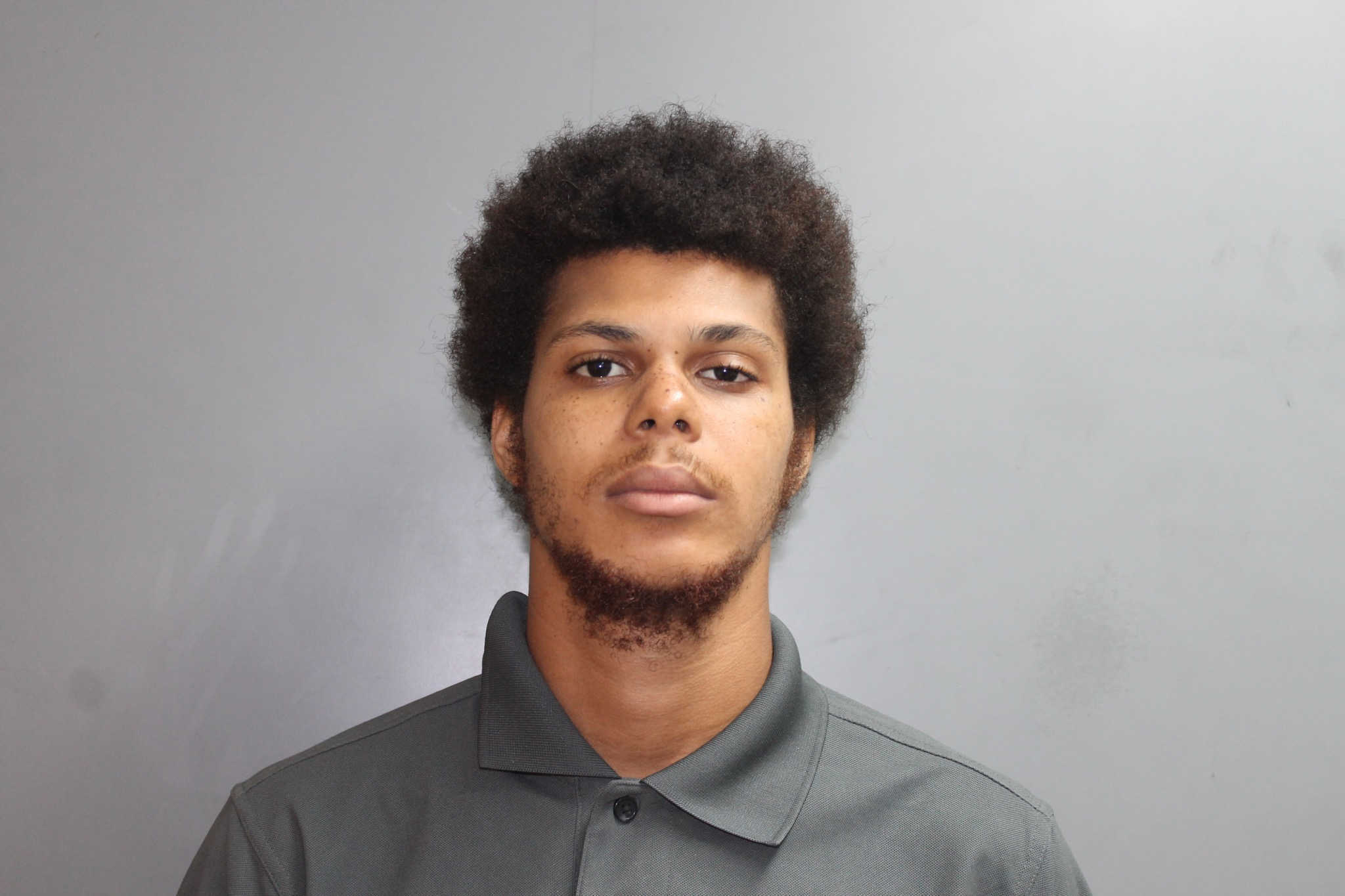 In a somber conclusion to a distressing case of child abuse on St. Croix, Kyle Christopher has been sentenced to a 24-year prison term after entering a guilty plea on a charge of aggravated child abuse and neglect related to the death of 4-year-old Aaron Benjamin. On October 18, 2019, the child was tragically discovered deceased in his mother's apartment at Lorraine Village, showing signs of both recent and past physical trauma, including bruises and bite marks.
According to reports, the deceased's sibling disclosed to authorities that Christopher had a pattern of physically punishing the children using a black stick. In a harrowing confession, Christopher acknowledged the beatings, indicating a particular incident where his actions caused the boy to fall and sustain a fatal head injury against a piece of furniture.
Initially charged with the murder of Aaron Benjamin, Christopher entered into a plea bargain shortly before the scheduled commencement of his trial. The agreement saw him pleading guilty to the charge of aggravated child abuse and neglect, leading to the dismissal of additional charges, which included allegations of murder, aggravated assault and battery, and third-degree assault. The plea bargain could have subjected Christopher to a maximum of 30 years in prison for the atrocities committed against the child.
The plea arrangement followed the introduction of a revised agreement after a prior one was acknowledged by the V.I. Department of Justice in 2020 but was only filed in 2022. By this juncture, the agreement had been rescinded by the acting assistant attorney general, rendering it invalid in the eyes of the judiciary.
Delicia Daniels, the mother of Aaron Benjamin, is also serving a prison sentence, which stands at 18 years, after accepting a plea deal where she confessed to a charge of child abuse.
The tragic circumstances uncovered systemic issues when it was revealed that the father of Aaron and his sibling had made repeated, yet fruitless, appeals to the Department of Human Services (DHS) to investigate suspicions of abuse. This prompted an internal review within DHS, with the agency's commissioner at the time, Kimberly Causey-Gomez, announcing in 2020 that the investigation resulted in staffing changes and disciplinary actions. Nonetheless, the detailed outcomes of this internal probe remain confidential, with no public disclosure.
Wahilli James Sentenced for Role in RICO Enterprise Led by Incarcerated Paul Girard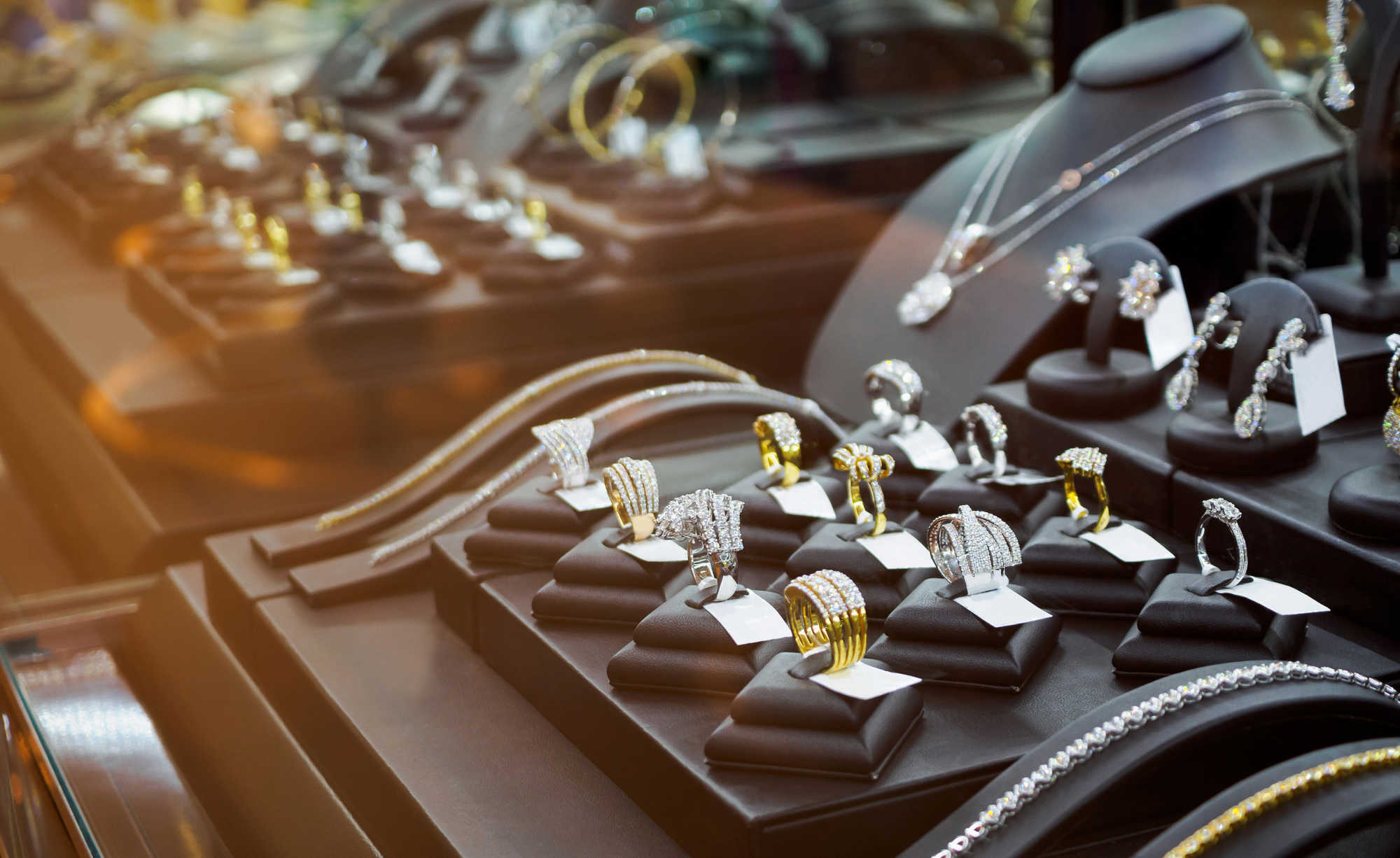 In a significant development, the U.S. Attorney's Office for the Virgin Islands announced the sentencing of Wahilli James, aged 28, to a six-year prison term for his involvement in a criminal enterprise under the Racketeer Influenced and Corrupt Organization Act (RICO), masterminded by Paul Girard from his prison cell.
U.S. Attorney Delia Smith, who made the announcement, detailed James's admission of guilt in two high-stakes armed robberies. These crimes occurred in St. Thomas and St. Croix, orchestrated as part of the Girard-led RICO enterprise.
Court records revealed a chilling account of the first incident on September 16, 2013. James, alongside accomplices, targeted Gems and Gold Corner Jewelry in St Thomas. The group executed a harrowing heist, with an assailant threatening the owner at gunpoint while James and the others looted a significant cache of jewelry.
The second incident, on November 21, 2013, saw James and his cohorts striking "They Say Bar" in St. Croix. Disguised with face masks and armed, they conducted the robbery. Tragically, during this event, the bar's owner suffered a gunshot wound to the head from one of the robbers while attempting to thwart their entry.
Judge Savage, acknowledging James's time already served, adjusted his 72-month sentence accordingly. Additionally, James is mandated to compensate $161,350.00 in restitution.
This case, a result of diligent efforts by the Federal Bureau of Investigations and the Virgin Islands Police Department, was prosecuted by Assistant U.S. Attorney Meredith Edwards, along with Criminal Division Trial Attorneys Christopher Taylor of the Violent Crime and Racketeering Section and Marie Zisa of the Human Rights and Special Prosecutions Section.
The successful resolution of this case is part of the broader strategy of the Organized Crime Drug Enforcement Task Forces (OCDETF) initiative. This program aims to neutralize high-level criminal threats including drug trafficking, money laundering, and other transnational criminal activities by employing a comprehensive, multi-agency, intelligence-driven approach. The OCDETF program unifies the efforts of federal, state, and local law enforcement to combat these sophisticated criminal networks.
VIPD Apprehends Two Suspects Following Vehicle Chase and Shooting; Search for Third Suspect Underway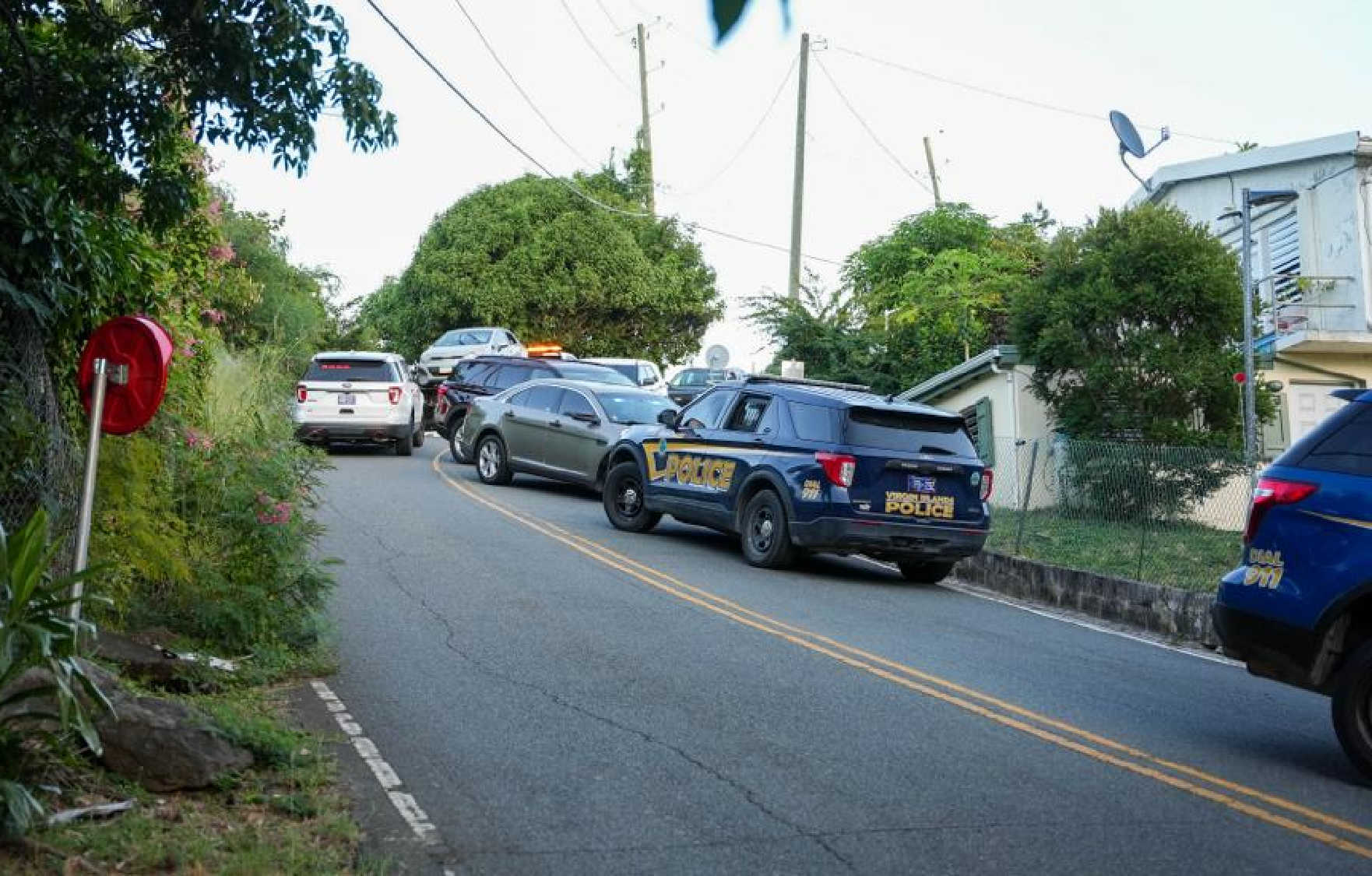 ST. THOMAS – In a swift response to a 911 alert, VIPD officers engaged in a high-speed chase on Thursday afternoon in St. Thomas, following a report of a vehicle being driven recklessly by three masked individuals.
Beginning around 3:04 p.m. near Judy Gomez Highway in the Altona & Welgunst vicinity, the pursuit involved a vehicle reported as stolen. VIPD quickly mobilized after receiving a call about the vehicle's hazardous driving.
The chase progressed to the Mafolie region, where the suspects, attempting to escape, drove the stolen car through a police checkpoint, resulting in damage to two vehicles, the VIPD informed the Consortium.
The situation intensified near Louisenhoj Castle, where shots were fired at the officers in pursuit, as confirmed by Glen Dratte, the VIPD Director of Communications. Subsequently, a male with a gunshot wound, identified as one of the suspects, was found in a nearby yard. He was apprehended by VIPD and received medical attention at Schneider Regional Medical Center.
The incident also led to the capture of a second suspect, who was likewise hospitalized for treatment. VIPD is actively searching for the third suspect, believed to be in the Hull Bay area.
The police have described the ongoing situation as dynamic and continue to work diligently. They are encouraging residents to stay alert and report any unusual activities in their neighborhoods to 911.
Updates on this evolving situation will be provided as they become available, ensuring the community stays informed.
Passenger Detained for Marijuana Possession at Henry E. Rohlsen Airport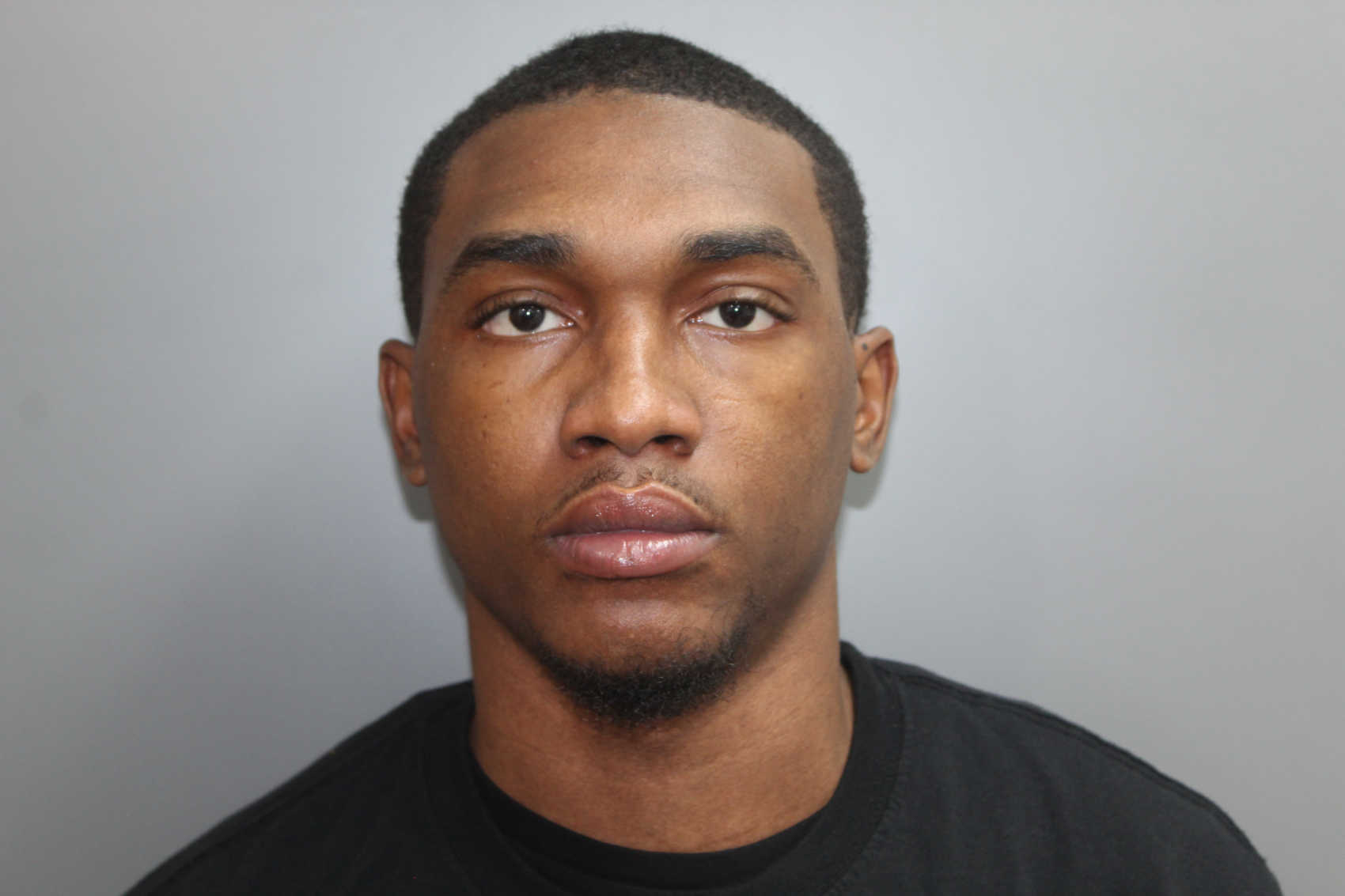 In a recent incident at St. Croix's Henry E. Rohlsen Airport, Rayjon Ali faces serious legal consequences for attempting to transport marijuana. This case unfolded on the evening of December 3, when Ali, arriving on a Spirit Airlines flight from Philadelphia with a stopover in Fort Lauderdale, was apprehended by Customs and Border Protection (CBP) officers.
The detection of the drugs was aided by narcotics-sniffing dogs, which signaled the presence of a controlled substance in a hardshell suitcase tagged to Ali. Upon inspection in a secondary area by CBP officers, Ali's suitcase was found to contain $3,310 in U.S. currency and three bags of a green leafy substance. This substance later tested positive for marijuana, weighing in at 957 grams.
Ali, during a preliminary interview with a Department of Homeland Security Special Agent, admitted his awareness of the wrongdoing but claimed his motive was to earn money quickly. Despite this initial admission, he refrained from giving an official statement. Consequently, he was charged with possession of a controlled substance with intent to distribute.
The subsequent legal proceedings, including Ali's advice of rights hearing, were presided over by Magistrate Yolan Brow Ross. During this hearing, a bail with a cash component of $750 was set. Further details of the hearing and the case are pending public release.