Kadeem Maynard Awaits Sentencing: Lawyers and Family Advocate for Leniency in Drug Case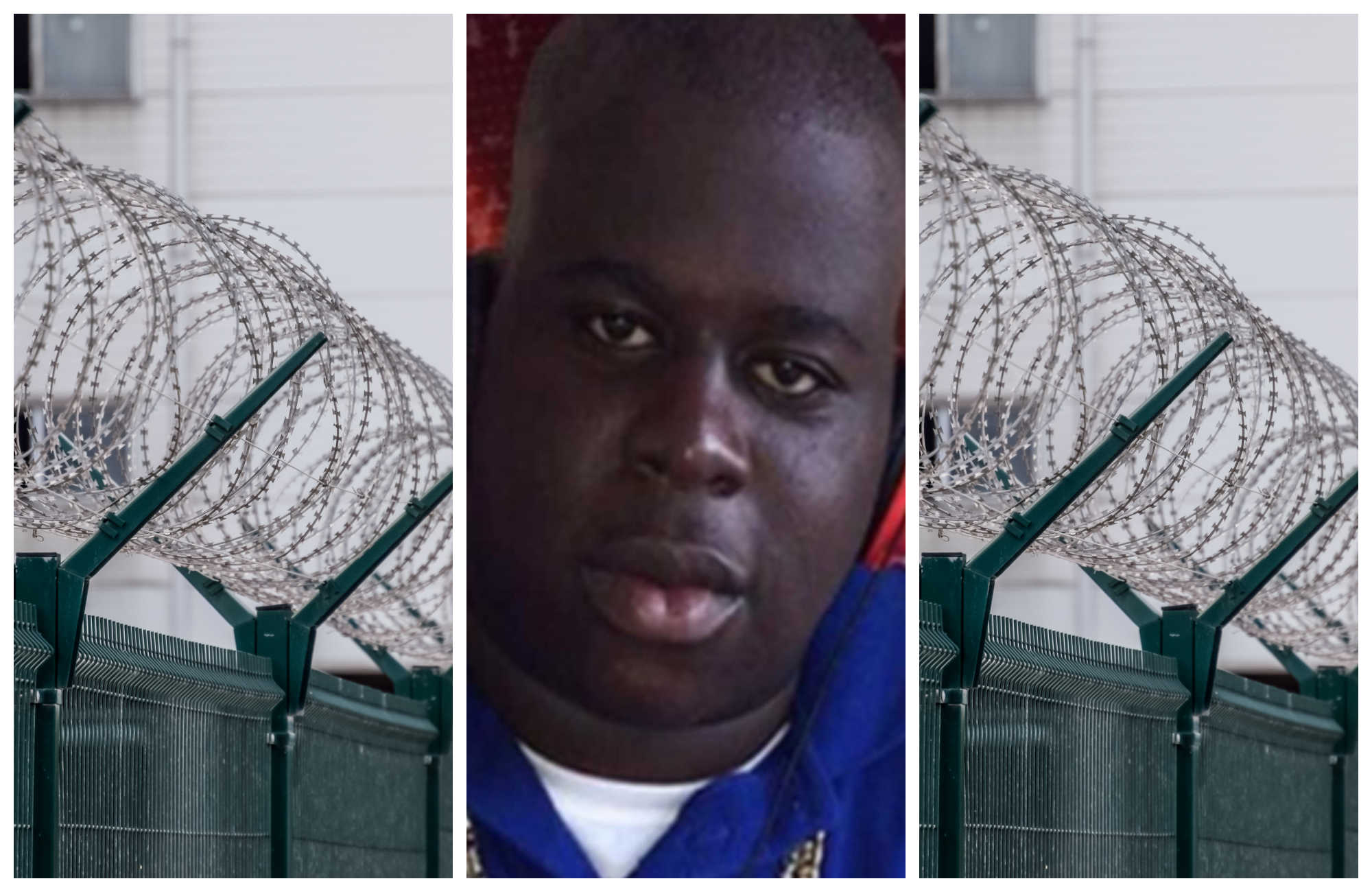 Kadeem Maynard and his elder counterpart, Oleanvine, stand on the brink of their sentencing. Kadeem's legal counsel has raised concerns over certain facets of the pre-sentencing review. They have urged the overseeing judge to contemplate a lighter sentence. Earlier in June, the Maynard duo, along with Andrew Fahie, previously holding the position of Premier in the British Virgin Islands, entered a guilty plea over allegations tied to a cocaine-trafficking plot. As part of their commitment, they both agreed to offer their full cooperation with the prosecuting party, in light of a plea bargain which alluded to a potential decade-long sentence.
Recently, between the closing days of July and the initial days of August, the pre-sentencing evaluation reports for both Maynards were presented to the court. On its heels, Kadeem's lawyers made an official appeal for a sentence modification.
This past April, the U.S. Sentencing Commission opted to institute several alterations to existing sentencing benchmarks. These reforms are set to roll out this coming November. A pivotal amendment was the incorporation of a fresh guideline. This stipulation grants a diminished "offense level" if an accused fulfills particular prerequisites, like having a clean criminal background, and not engaging in violent acts or displaying genuine threats during the crime's execution. Given the nature of the offense which wasn't sexually motivated, racially charged, or tied to severe physical harm or death, and didn't involve firearm dealings, Kadeem seems eligible for a reduced offense level.
Moreover, the legal representatives for Mr. Maynard argue, referencing another segment of the revised guidelines, that non-imprisonment sentences are "typically recommended" when certain conditions, like the one Mr. Maynard meets, are satisfied. Their contention hinges on Kadeem's clean record, suggesting a variance would be suitable.
On a subsequent update, the defense presented discrepancies in the pre-sentencing document, stressing its failure to propose a "minor role reduction" for their client. They emphasized Kadeem's restricted involvement in the plot, underlining that he merely connected the DEA's undercover informant to his mother, Oleanvine, who at the time was the BVI Port Authority's chief. They adamantly stated Kadeem had no hand in the administrative deception at the port or in the drug consignment logistics.
Most actions in the conspiracy, as per the defense, were primarily driven by Oleanvine and Fahie, not Kadeem. They highlighted Kadeem's absence in Florida during the cash collection incident that led to Oleanvine and Fahie's arrest.
To fortify their plea, the defense submitted medical records of Mr. Maynard's three young daughters, all grappling with ongoing medical needs. They also spotlighted his financial support to another minor child. Supportive letters penned by his family, including a heartfelt one from his spouse, Sherisma Fahie-Maynard, shed light on Kadeem's remorse and fear of his children's possible resentment.
Furthermore, Kadeem's health and academic ambitions were cited. His pursuit of a General Education Diploma has been stalled due to its unavailability at his current detention facility. His entrepreneurial endeavors in Tortola and Baltimore were also mentioned, along with his continuous cooperation with the prosecutors.
A personal letter from Kadeem, conveying his descent into unlawful acts out of desperation to safeguard his family's residence, accompanied the submissions. In it, he implored for a non-jail sentence, such as probation or home monitoring, to be an active part of his children's lives.
Contrasting the 11-14 years suggested by the pre-sentencing report, the defense asserts that their client's eligibility for various reductions should bring the range to approximately 5 years and 10 months to 7 years and 3 months. They contend that Kadeem's particular circumstances warrant an even reduced sentence.
The verdict on Kadeem's final sentence is slated for August 21, coinciding with Oleanvine's judgment day. Meanwhile, the upcoming trial for Andrew Fahie, asserting his innocence, is earmarked for November 1, 2023.
Residents of U.S. Virgin Islands and Guam Contest Unfair Overseas Voting Laws at the Ninth Circuit Court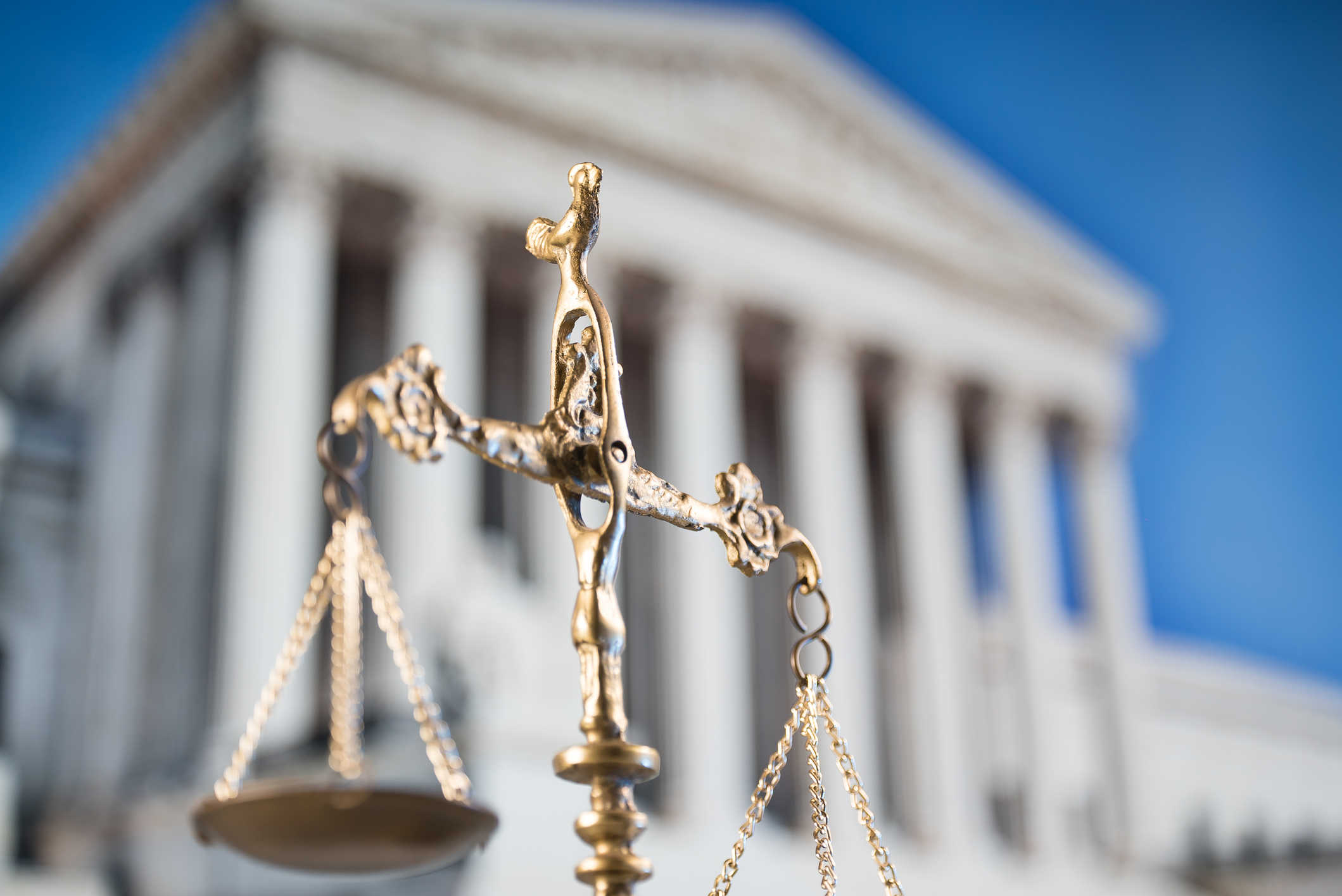 Inhabitants of the U.S. Virgin Islands, Guam, and additional territories are intensifying their battle against what they perceive as prejudiced federal and state overseas voting statutes. The ongoing Borja v. Nago case, presented to the U.S. Court of Appeals for the Ninth Circuit, is a pivotal development in this struggle, seeking to contest these controversial laws.
This week witnessed the plaintiffs imploring the court to oppose the stance of the U.S. Justice Department, which contends that voting does not constitute a "fundamental right" for inhabitants of U.S. territories. According to the Justice Department, residents of these territories can exercise their voting rights for the presidential election through absentee ballots in their last state of residence, provided they live in a foreign country or the Northern Mariana Islands. However, this privilege is not granted to those residing in areas such as Guam or the U.S. Virgin Islands.
Moreover, the Justice Department maintains that, should these laws be ruled unconstitutional, the federal government would still be shielded from legal actions. They propose that states, like Hawaii, have the capability to rectify any damages caused by federal discrimination. The department also implies that revoking overseas voting rights in the Northern Mariana Islands might be a more suitable solution than granting equal rights universally.
Neil Weare, the co-director of Right to Democracy, voiced his disillusionment with the Justice Department's perspective, stating, "The federal government's ongoing efforts to undermine democracy, self-governance, and political influence in U.S. territories is deeply troubling." He stressed the indispensability of voting rights, regardless of one's domicile.
Parker Rider-Longmaid, the legal representative for the Borja plaintiffs, rebuked the Justice Department for defending such a discriminatory federal statute, emphasizing that it is the duty of the federal government to redress the inequalities induced by the law.
In the previous year, a Hawaii district court dismissed a challenge to these laws. Current rules allow residents of states, including Hawaii, who relocate to foreign countries or the Northern Mariana Islands, to retain their presidential voting rights via absentee ballots. Unfortunately, this right is not afforded to those moving to Guam, the U.S. Virgin Islands, or other territories.
The case is currently in the queue for oral arguments in the Ninth Circuit, expected to be scheduled early in the forthcoming year.
In relation to this legal confrontation, Right to Democracy has launched a Territories Art Competition for adolescents between the ages of 12 and 17. The competition encourages participants to illustrate their perceptions of democracy through various mediums such as visual arts, prose, or music. Winners from each territory will be recognized and awarded. The deadline for submissions is October 10, 2023.
Neil Weare aspires for the youth in each territory to utilize this opportunity to articulate their democratic viewpoints, despite the Justice Department's persistent denial of such rights in U.S. territories.
Virgin Islands Port Authority Faces $477K FAA Penalty; Takes Immediate Action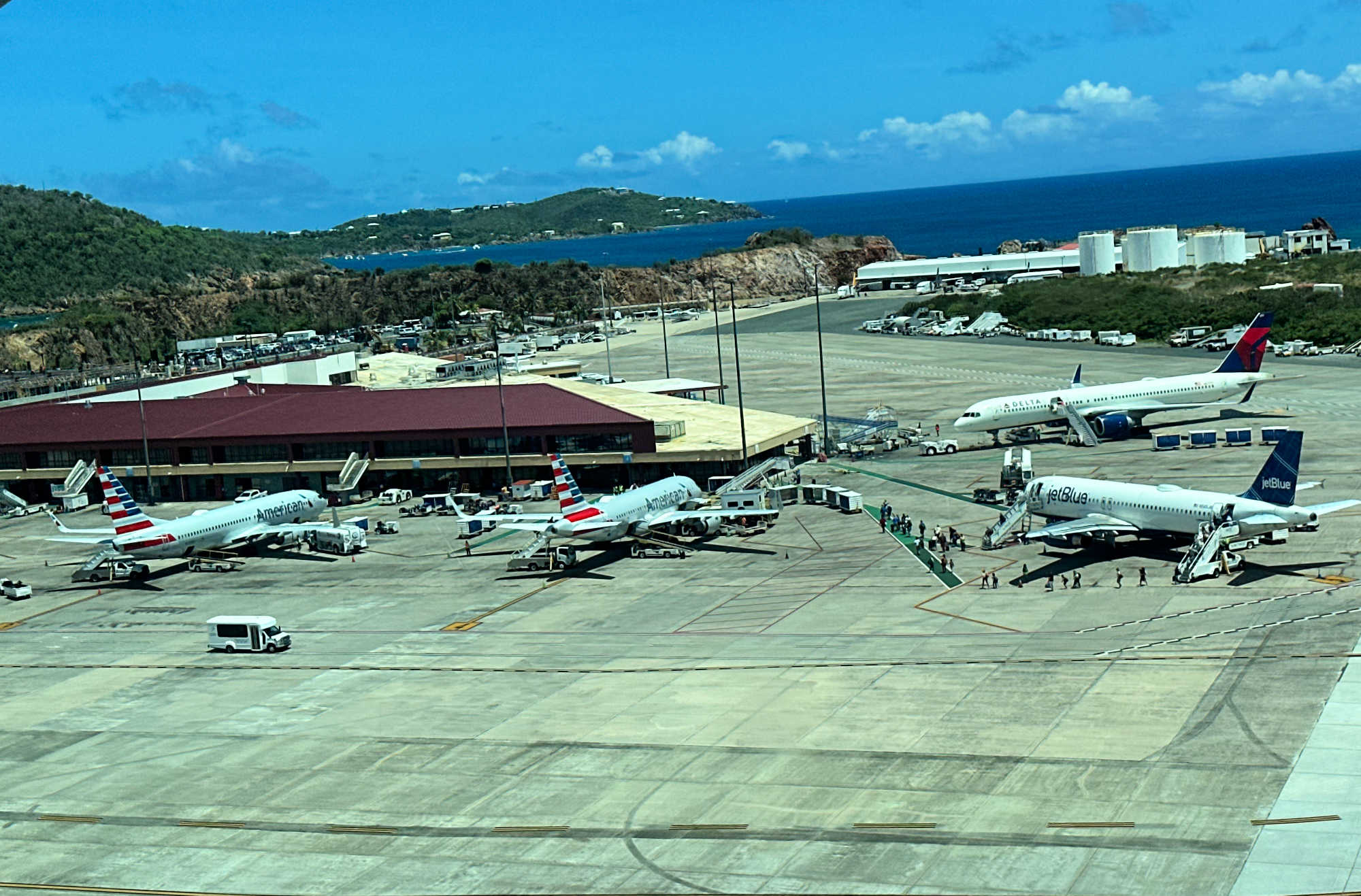 The U.S. Federal Aviation Administration (FAA) has recently proposed a civil fine of $477,000 against the Virgin Islands Port Authority (VIPA) for alleged lapses in maintenance at St. Thomas' Cyril E. King International Airport.
The FAA's proposed penalty, made public this past Tuesday, originates from a series of inspections carried out in 2021 and 2022. These inspections uncovered multiple violations at Cyril E. King Airport, such as deteriorated runway and taxiway surfaces, inadequately graded and drained safety zones, and obstructions within these areas. Additional concerns raised by the FAA include faded or incorrect runway indicators, faulty or absent edge lighting on runways, and improper fuel storage and handling procedures. The FAA also criticized VIPA for not issuing a critical Notice to Airmen (NOTAM), which would have informed airlines about a specific issue with the runway.
Responding promptly to the FAA's enforcement notice, VIPA issued a statement this Thursday. Carlton Dowe, the Executive Director of VIPA, provided further details on the matter. He acknowledged that while some of the issues were already on VIPA's radar, several were newly identified in the FAA's August 23 communication.
Dowe stressed VIPA's proactive approach in addressing these concerns. "We've already submitted a comprehensive response to the FAA, supported by extensive documentation. This proves that many of the cited deficiencies have either been resolved, are currently being addressed, or simply do not exist," Dowe said. He also highlighted VIPA's ongoing partnership with the FAA's Atlanta Airports District Office to plan and implement capital projects aimed at ensuring compliance.
Dowe also took the opportunity to spotlight VIPA's commitment to safety and infrastructure improvements at Cyril E. King Airport. "We're allocating more than $29 million for safety upgrades, and additional projects, such as runway rehabilitation, are also in the works," he noted. Dowe elaborated on the logistical hurdles of operating a single-runway airport like Cyril E. King. "It's not practical to shut down the runway for repairs. Therefore, we've scheduled most of our repair work for nighttime to minimize disruption to flight schedules," he added.
As discussions with the FAA are ongoing, Dowe reassured the public that operations at Cyril E. King Airport would continue without interruption.
Momentum Builds for Plaskett's Bill to Halt NPS Expansion in St. John Amid Calls for Fixed Park Boundaries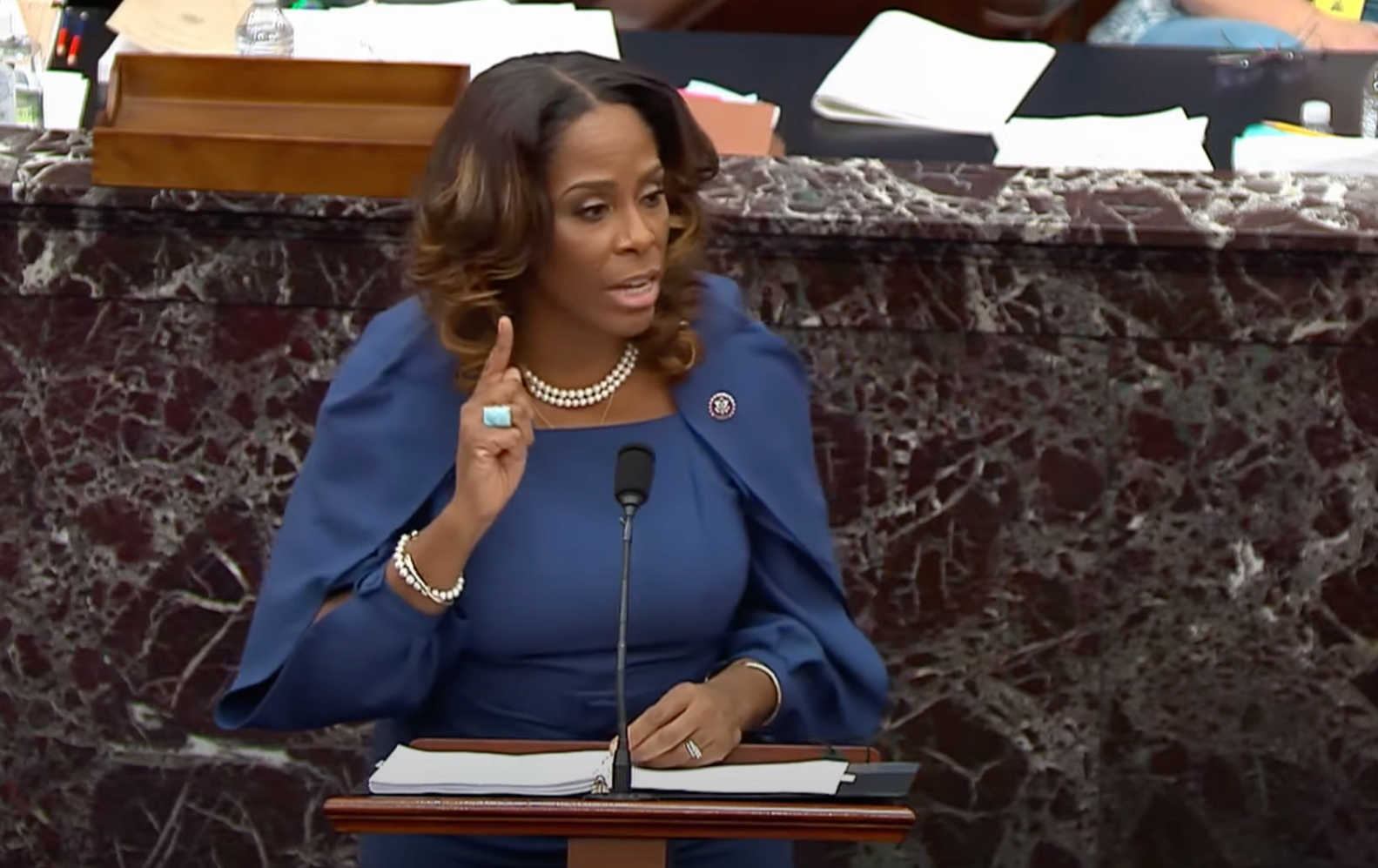 In a recent exclusive discussion, Congresswoman Stacey Plaskett shed light on the growing legislative movement aimed at curbing the expansion of the National Park Service (NPS) on the island of St. John. This initiative comes in response to the concerns of local inhabitants who feel increasingly hemmed in by federally controlled lands.
During the interview, Plaskett touched upon the controversial land exchange involving Whistling Cay and a federal land parcel in Estate Catherineberg. She expressed that the swap was a necessary action given the current circumstances. However, she also recognized the deep-seated emotional responses from the residents of St. John, attributing them to the island's historical relationship with the NPS.
With the NPS currently owning an estimated 60% of St. John, Plaskett posed the question, "The National Park's establishment was undoubtedly a positive development, but at what expense?" She revealed that a bill is underway to permanently establish the boundaries of the Virgin Islands National Park, thereby preventing any future territorial growth by the NPS. The legislation has already undergone its preliminary hearing in the House of Representatives.
Senator Angus King of Maine, chair of the Senate Energy and Natural Resources Committee, has pledged his support for the initiative. Plaskett dismissed the notion that the park's existing boundaries could be reduced, citing President Biden's unwillingness to establish such a precedent. The President has indicated that he would not endorse any measures that could trigger a flood of similar requests from other states and territories.
Plaskett also clarified misconceptions surrounding a land transfer in Maine, which some Virgin Islanders cited as proof that the NPS could relinquish lands without a reciprocal exchange. She explained that the Maine transfer was the culmination of a 30-year-old legislative agreement, not a unilateral land gift from the NPS.
The congresswoman emphasized that the bill to cement the Virgin Islands National Park's boundaries is gaining traction. A companion bill is currently being drafted in the Senate to expedite the legislative process. To further bolster the bill's chances of success, Plaskett has arranged for Senate staff to visit St. John and engage with the local community, as the island's future has implications for the entire Virgin Islands territory.