Juanita Gardine PreK-8 Resumes Regular Hours After Electrical Upgrade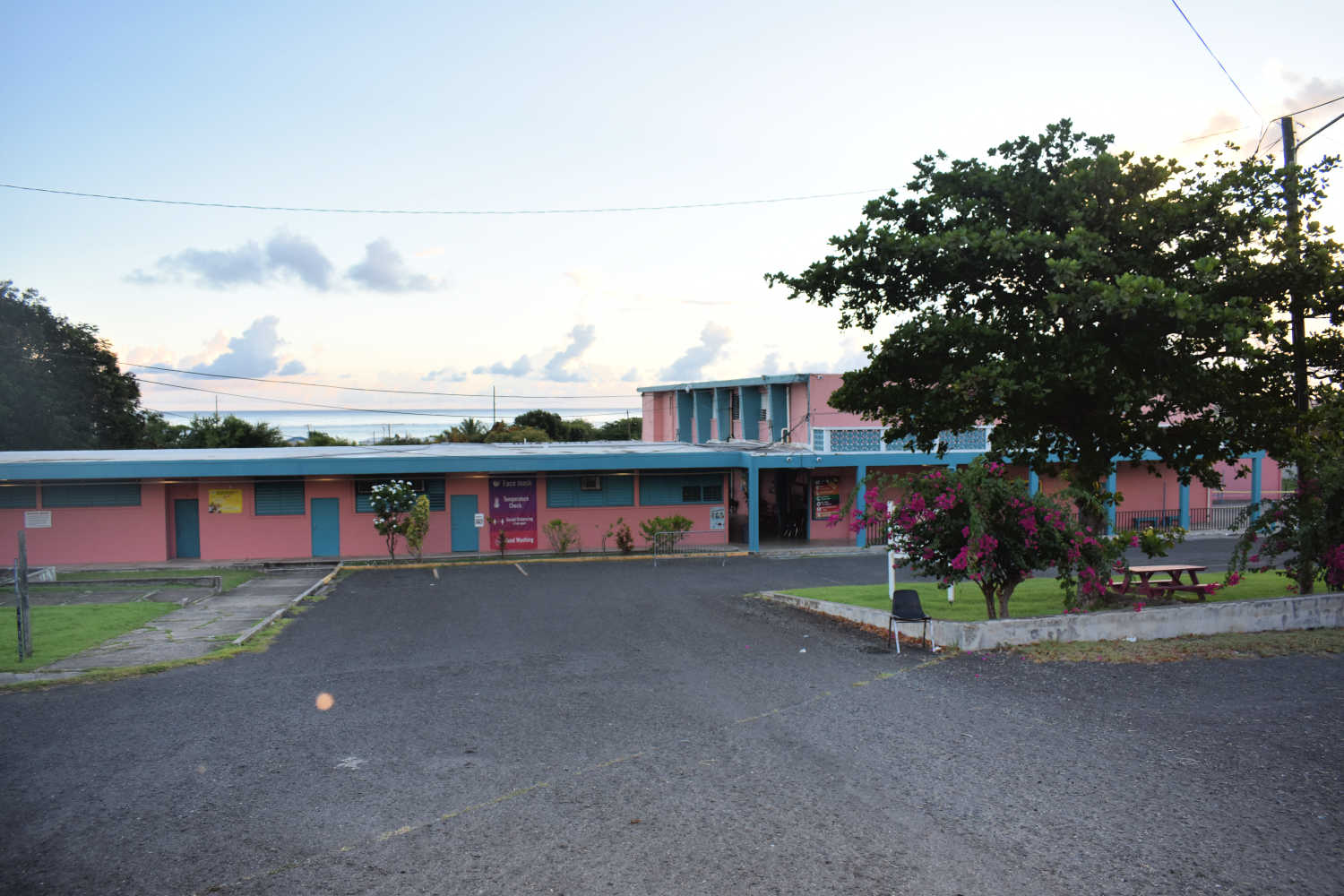 ST. CROIX — The Juanita Gardine PreK-8 School in St. Croix is set to revert to its standard instructional hours beginning Tuesday, according to a recent announcement from the St. Croix Office of the Insular Superintendent.
For the past several weeks, the educational institution underwent necessary modifications to its electrical infrastructure. This led to the implementation of a condensed class timetable to ensure the safety of all involved while the upgrades were in progress.
The good news for the school community is that these essential electrical renovations have now been successfully finalized. This means that starting from today, students, faculty, and administrative staff will experience a return to the usual school operating hours.
The revamped timetable denotes that classes will commence at 8:15 am and conclude at 3:15 pm from Monday to Friday. This shift back to normalcy calls for adjustments from both parents and students. They are advised to adapt their daily routines to align with the newly reinstated school hours. This change not only signifies the end of construction work but also promises a more stable and enhanced electrical system for the school, ensuring a smoother learning experience for all.
Parents, guardians, and students are thanked for their patience and cooperation during the interim period. The successful completion of the electrical work is a testament to the school's commitment to offering a safe and optimized environment for its learners. As the school continues its mission, it is essential for the entire community to be informed and prepared for this transition back to regular hours.
By consistently updating and improving its infrastructure, Juanita Gardine PreK-8 School underscores its dedication to providing quality education and a safe learning environment. The St. Croix educational community is looking forward to a seamless transition and productive days ahead.
Celebrating Legacies: Proposals to Honor Ralph deChabert and Melbourne Clark in the USVI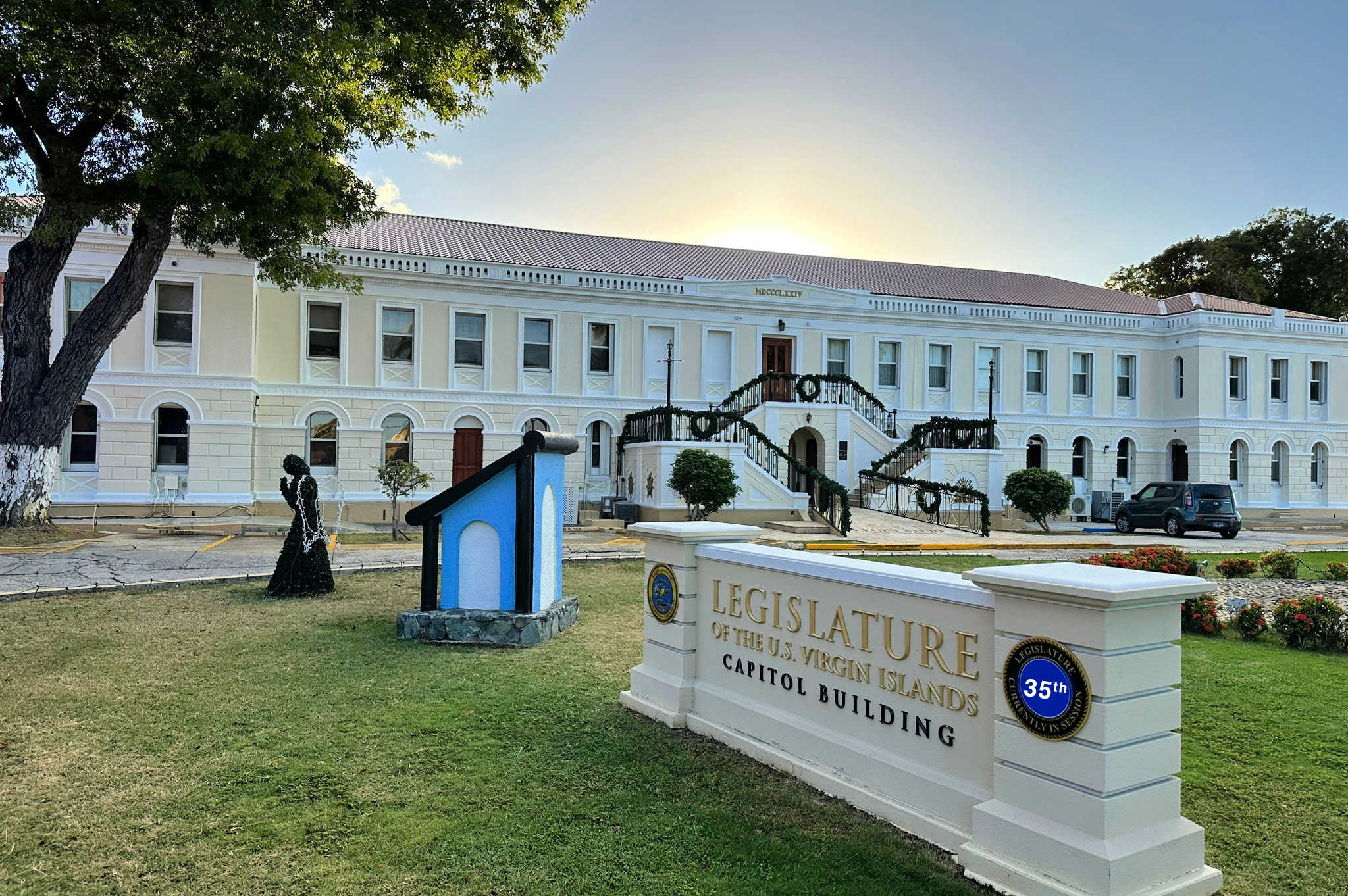 The US Virgin Islands' Committee on Government Operations, Veterans Affairs & Consumer Protection recently deliberated on two separate proposals, aiming to commemorate the noteworthy contributions of distinguished Virgin Islanders, Ralph deChabert and the late Melbourne Clark.
Dr. Ralph deChabert, renowned for his substantial contributions to the medical and civic realms, is being spotlighted in Bill 35-0102, with a proposition to dedicate the maternity services unit at Juan F. Louis Hospital North to his name. Testimonials highlighted his lifelong dedication to St. Croix, portraying him as a silent force with substantial influence and passion for the advancement of medicine in the territory. Dr. deChabert, often the sole trained obstetrician available on St. Croix, played pivotal roles in initiating crucial healthcare services and ensuring the safety and well-being of many during times of crisis, such as Hurricane Hugo.
Melbourne Clark, recognized through Bill 35-0125, is lauded for his unwavering service to law enforcement in the Virgin Islands. The proposed bill seeks to name Route 669 on St. Croix as Police Lieutenant Melbourne Clark Drive, celebrating his disciplined approach to maintaining law and order on the highways and his respected stature as a knowledgeable and attentive commander. Stories of his principled stance against traffic violations, contributing to public safety, have become part of local lore, illustrating his commitment to duty and his professional integrity.
These individuals' remarkable journeys were recounted with warmth and respect, painting pictures of dedication, resilience, and impactful service to the Virgin Island communities. The committee members unanimously approved the proposals to honor these eminent personalities, sealing their legacies in the history of the Virgin Islands.
By integrating SEO elements like keywords related to the Virgin Islands, government, healthcare, and law enforcement, this revised article maintains a clear and cohesive structure while providing essential information about Ralph deChabert and Melbourne Clark's distinguished contributions and the commemorative measures being considered to honor them.
Alleged Perpetrator of Frontline Bar Incident, Deray Smithen, Detained at Local Airport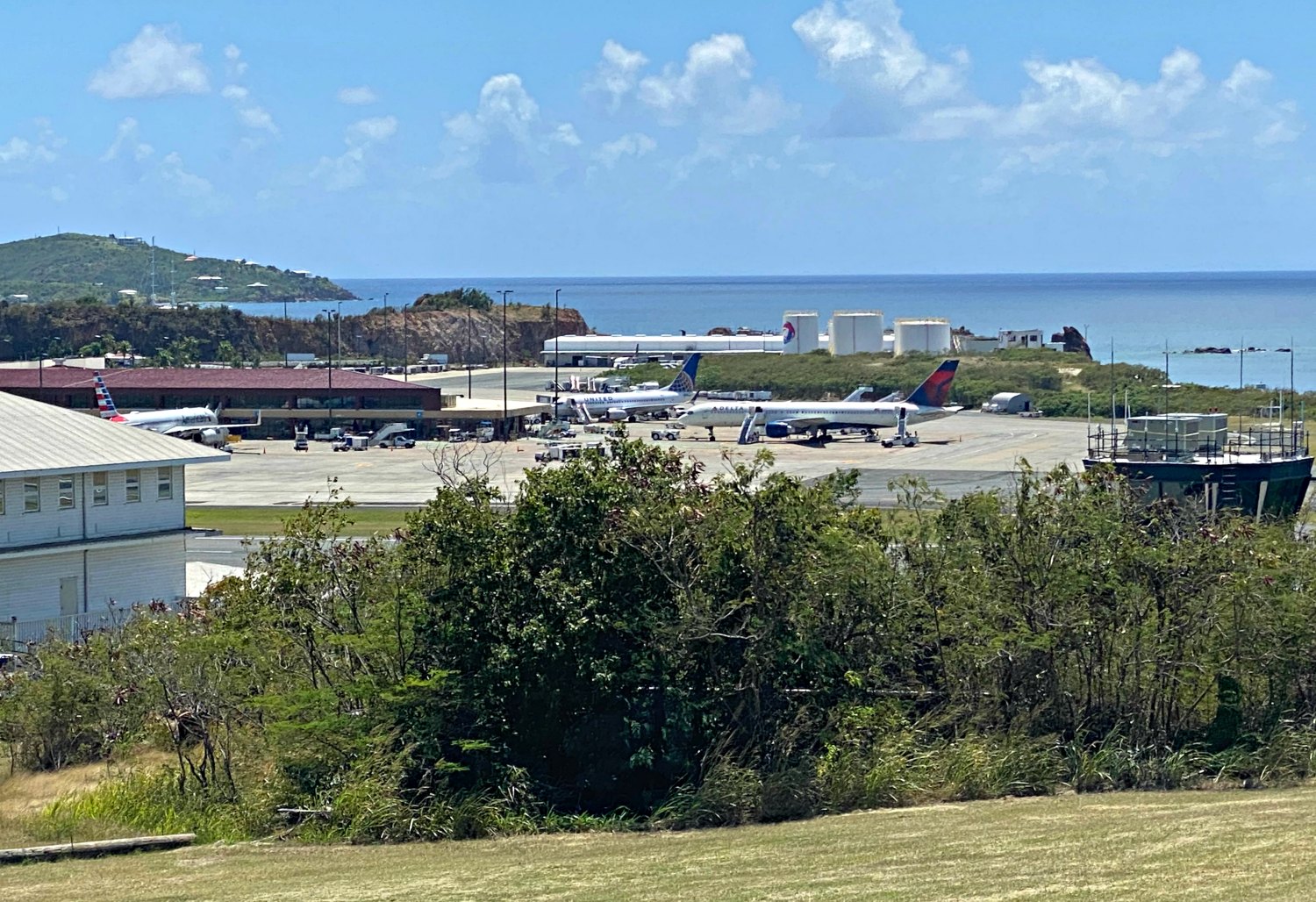 ST. THOMAS — Authorities have successfully apprehended Deray Smithen, the chief suspect involved in the recent incident at Frontline Bar & Restaurant, as confirmed by the V.I. Police Department. He was detained on Tuesday at Cyril E. King Airport in St. Thomas.
The incident occurred in the early hours of Monday, resulting in two individuals suffering from gunshot wounds—a man, who is now in critical condition, and a woman who sustained minor injuries. They were immediately provided medical aid at Juan F. Luis Hospital.
Multiple eye-witness accounts and surveillance recordings pinpointed Smithen as the main perpetrator. It was reported that what started as a verbal spat at Frontline Bar & Restaurant escalated to a violent confrontation, leading to Smithen allegedly firing several rounds. The male victim received critical injuries, while a stray bullet grazed a woman trying to evade the turmoil.
Smithen, a 35-year-old man, reportedly arrived in St. Thomas by boat and intended to fly to the U.S. mainland. However, his plans were foiled when Customs and Border Protection agents at Cyril E. King Airport apprehended him, following an alert from the National Crime Information Center (NCIC).
Smithen was previously described by the VIPD as a black male, around 5'10" tall, weighing approximately 210 lbs., with distinctive short, black hair, and brown eyes.
The local authorities continue to seek any additional insights or information regarding this case and urge the public to share relevant details. Persons with pertinent information are asked to contact the CIB Detectives at 340-778-4850 or the CIB tip line at 340-475-3871. Anonymous tips can also be provided to Crime Stoppers VI at 1-800-222-TIPS. In case of an emergency or immediate threat, please call 911.
Remember to also link back to the original article as the source to give proper credit and avoid plagiarism. Including keywords such as the names of the people involved, locations, and the incident in metadata and tags will also improve SEO.
Domestic Altercation Escalates in St. Thomas; Vehicle Plunges Down Slope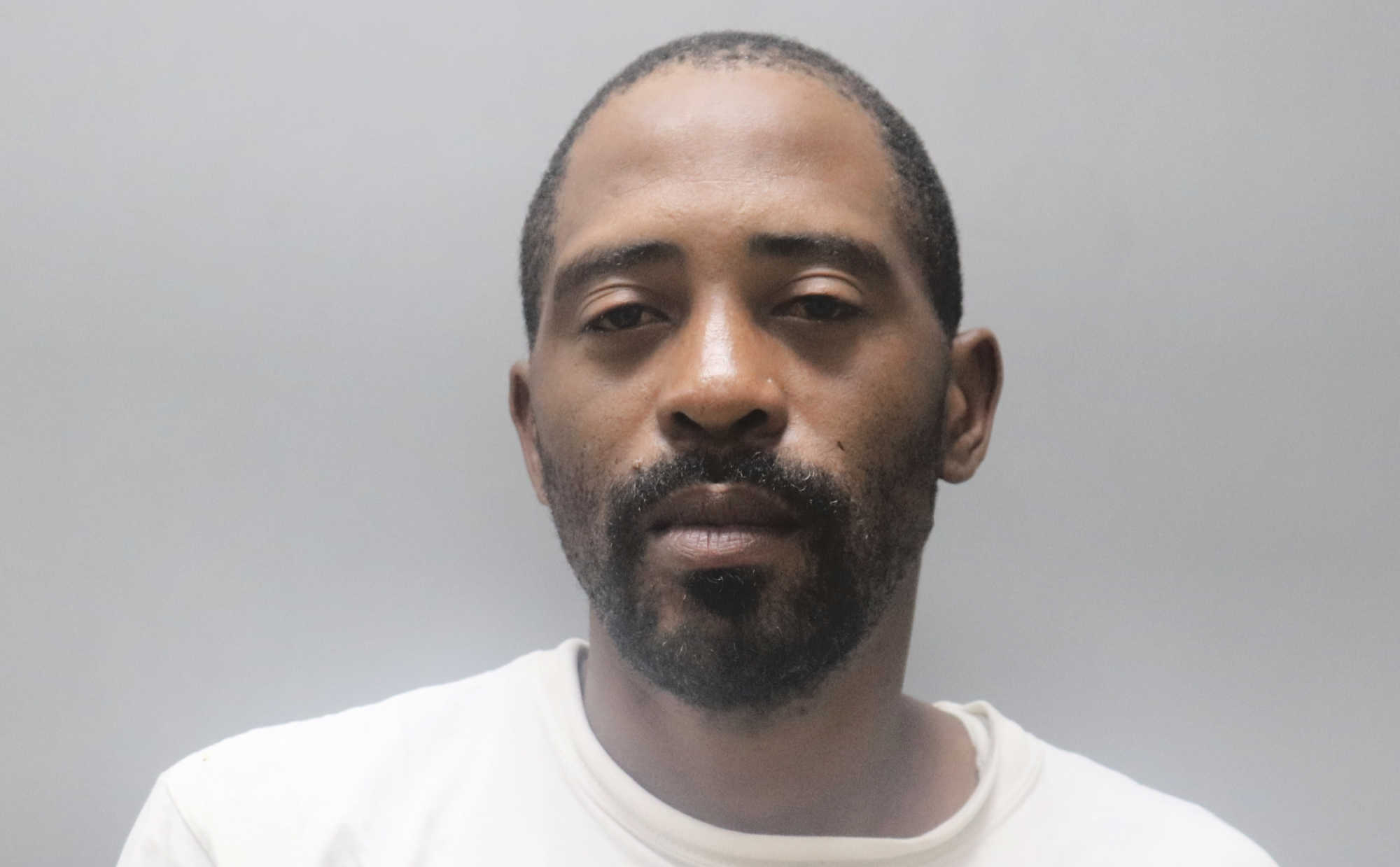 In St. Thomas, an alarming domestic dispute unfolded as a man faces serious charges related to domestic violence after allegedly defying police orders and pushing a vehicle down an embankment. The incident reportedly involves legal and familial conflicts between the man and his wife.
Early Sunday morning, law enforcement responded to a call for assistance at a residence in Frydenhoj. A woman at the location requested police aid to retrieve possessions from her spouse, Chad JnoFinn, citing fears for her and her infant's safety. She expressed her desire for JnoFinn to vacate the premises, where he resides with her and her child.
Documents reveal the woman informed officers about the dysfunctional state of her vehicle and her neighbor's offer to transport her to work, which JnoFinn opposed. She accused him of endangering their child by placing them in front of the neighbor's car and revealed previous threats of harm from JnoFinn, leading to multiple police interventions.
All assets, including their residence, vehicles, and a water delivery enterprise, are registered under the woman's name. She solicited police assistance to secure the keys to one of the vehicles from JnoFinn, who was present during the police interaction.
JnoFinn conceded his lack of legal status in the territory and disclosed his contributions to the establishment of their business while his wife managed the financial aspects of their lives. He stated his willingness to relocate, contingent upon the transfer of the water truck to a neutral party, a proposal his wife rejected.
When instructed to surrender the vehicle keys, JnoFinn resisted, fleeing in the vehicle and proceeding to push it down an embankment. Despite police orders to desist, he succeeded in dislodging the vehicle, which landed on a construction site below. He subsequently surrendered, demanding incarceration and was charged with property destruction as an act of domestic violence.
The court mandated a $1000 bail, a restraining order, a daily curfew, and a prohibition on possessing dangerous weapons for JnoFinn during his pre-trial release, with a subsequent court date set for October 13.