Inaugural Group of GVI Fellows Graduates; Majority Secure Positions in Government Departments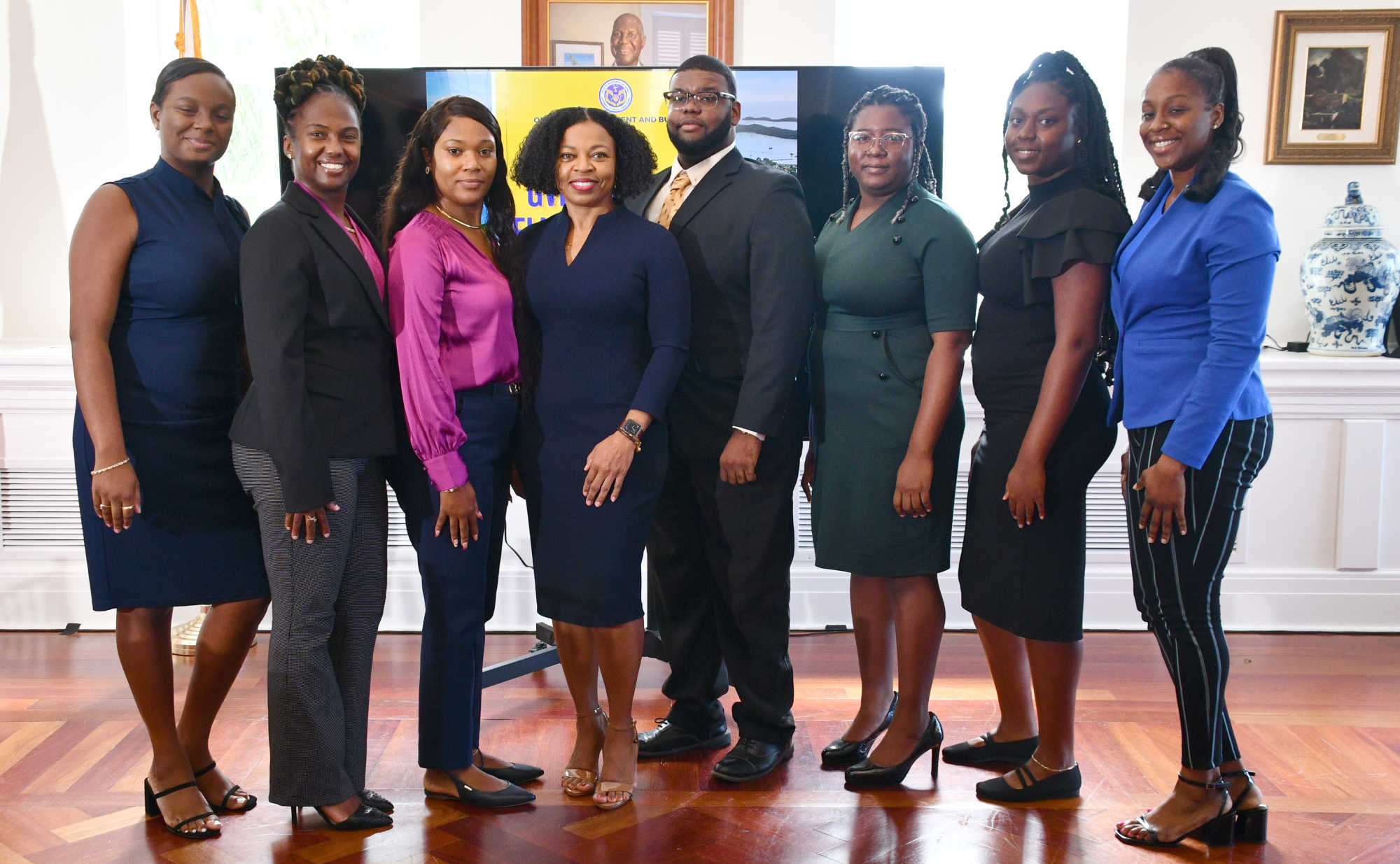 The initial group of GVI Financial Fellows has triumphantly concluded their 2-year tenure, transitioning into the professional realm.
The Director of the Office of Management & Budget, Jenifer O'Neal, heralded the graduation of the pioneering cohort of GVI Fellows. Over the past two years, they've been immersed in pivotal government agencies.
Among the 12 academic achievers enlisted in 2021, seven engaged in enriching assignments within the Bureau of Internal Revenue, the Office of Management and Budget, the Department of Finance, and the Office of Disaster Recovery. Their half-yearly rotations through these departments provided a spectrum of tasks, practical training, and fostered a network of proficient associates. A statement from the Government House conveyed that the Fellows concluded the program with augmented capabilities to contribute positively to the government and their communities.
At a recent recognition ceremony, the Fellows unveiled their cornerstone project to Governor Albert Bryan Jr., – a report spotlighting avenues for procedural enhancement within the government. The disclosure noted that their hands-on experiences within assigned agencies empowered them with the discernment to tackle issues and pinpoint opportunities for reform. Governor Bryan accentuated that the GVI Fellows initiative is a fragment of the administration's enduring "connecting the dots" vision for the youth, commencing from early education. He outlined a "pipeline" commencing with Head Start, advancing through the GVI Fellows program for initial government employment, to first-time homeownership via the VI Slice Program, which is yet to fully launch.
Post the cohort's culmination in late September, governmental departments had the avenue to recruit from this group of young individuals, now endowed with a distinctive skillset apt for government roles. "I am elated to reveal that the lion's share of the inaugural cohort has embraced full-time position offers," remarked Ms. O'Neal. She added that those who have welcomed the offers are "poised to embark on their professional journeys within various central government agencies."
Earlier this year, a third batch of Fellows was welcomed into the fold.
Governor Bryan's Nominees Receive Approval from Rules and Judiciary Committee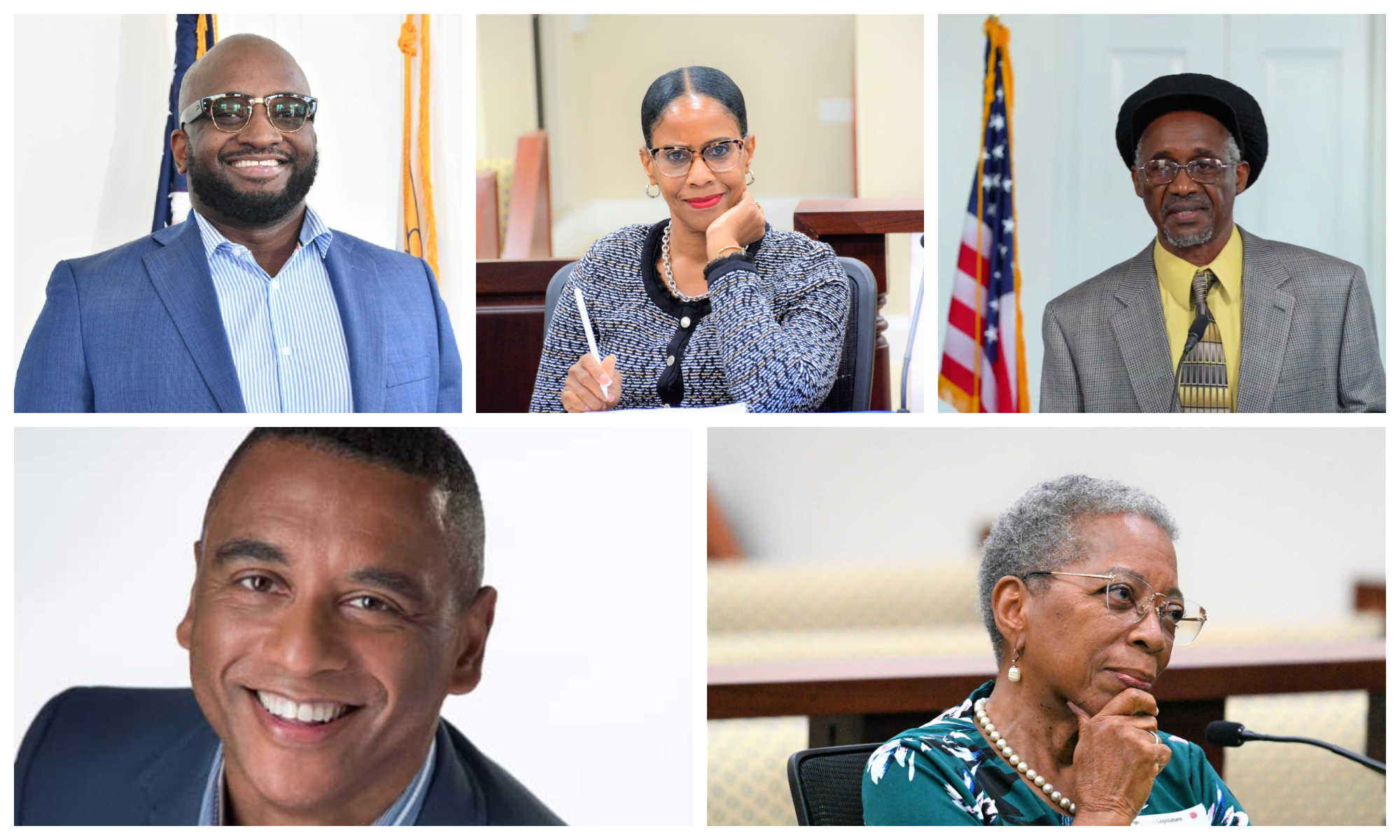 In a significant development for the US Virgin Islands, Governor Albert Bryan's nominees for key leadership roles received approval from the Committee on Rules and Judiciary on Thursday, marking a step forward in the region's governance.
Harriett Nathalie Hodge, nominated as Commissioner for the V.I. Department of Licensing and Consumer Affairs (DLCA), outlined her initial 90-day agenda to the committee. She emphasized plans for regular staff training on consumer protection laws and licensing procedures, aimed at boosting morale and efficiency. Hodge also plans to reinstate biannual town hall meetings, enhance the DLCA website, and notably reduce the licensing application processing time. Further, she expressed her commitment to increase enforcement, integrate technology advancements, strengthen consumer protection, and ensure greater compliance.
The committee also discussed the potential reintegration of the Virgin Islands Taxicab Commission into the DLCA, a move Hodge expressed readiness to undertake. Senator Milton Potter's inquiry about the advantages and challenges of this integration received a positive response from Hodge, who assured the committee of the DLCA's preparedness for this additional responsibility.
Louis E. Petersen, Jr., with his previous tenure as Commissioner for the V.I. Department of Agriculture, received a favorable vote. Drawing from his past experience, Petersen presented a vision for the department focused on enhancing infrastructure and resources to better serve the farming community. He highlighted initiatives to address staff morale and salaries and underscored the importance of nurturing young farmers with an entrepreneurial mindset.
However, Senator Franklin Johnson cast the sole dissenting vote against Petersen, questioning his suitability for the role, despite Senator Potter's endorsement.
The governor's choice for Commissioner of the VI Department of Finance, Kevin McCurdy, also received the committee's approval. McCurdy, who began his career in the Office of Management and Budget, pledged to bring a commitment to excellence and public service. His goals include updating operational policies, recruiting skilled financial professionals, and providing staff training. Additionally, he aims to explore investment strategies to optimize surplus fund returns.
During the hearing, Senator Alma Francis-Heyliger challenged McCurdy over a controversial veto concerning the renaming of a bridge, questioning the perceived elitist stance of the decision. Committee Chair Senator Diane Capehart redirected the discussion, suggesting Francis-Heyliger bring up her concerns in a full body session.
Senator Donna Frett-Gregory, while voting in favor of McCurdy, advised him to prioritize setting a strong foundation in the Department of Finance, rather than attempting to address all issues immediately.
The committee also endorsed Governor Bryan's nominations of Bert M. Petersen Jr., M.D., and Donna M. Christensen, MD, to the Board of Trustees of the University of the Virgin Islands. Senator Johnson lauded their extensive expertise, and Senator Potter expressed high expectations for their contributions to the board's success.
USVI Division of Personnel Readies Retroactive Wages Payouts, Launches Survivor Claim Procedures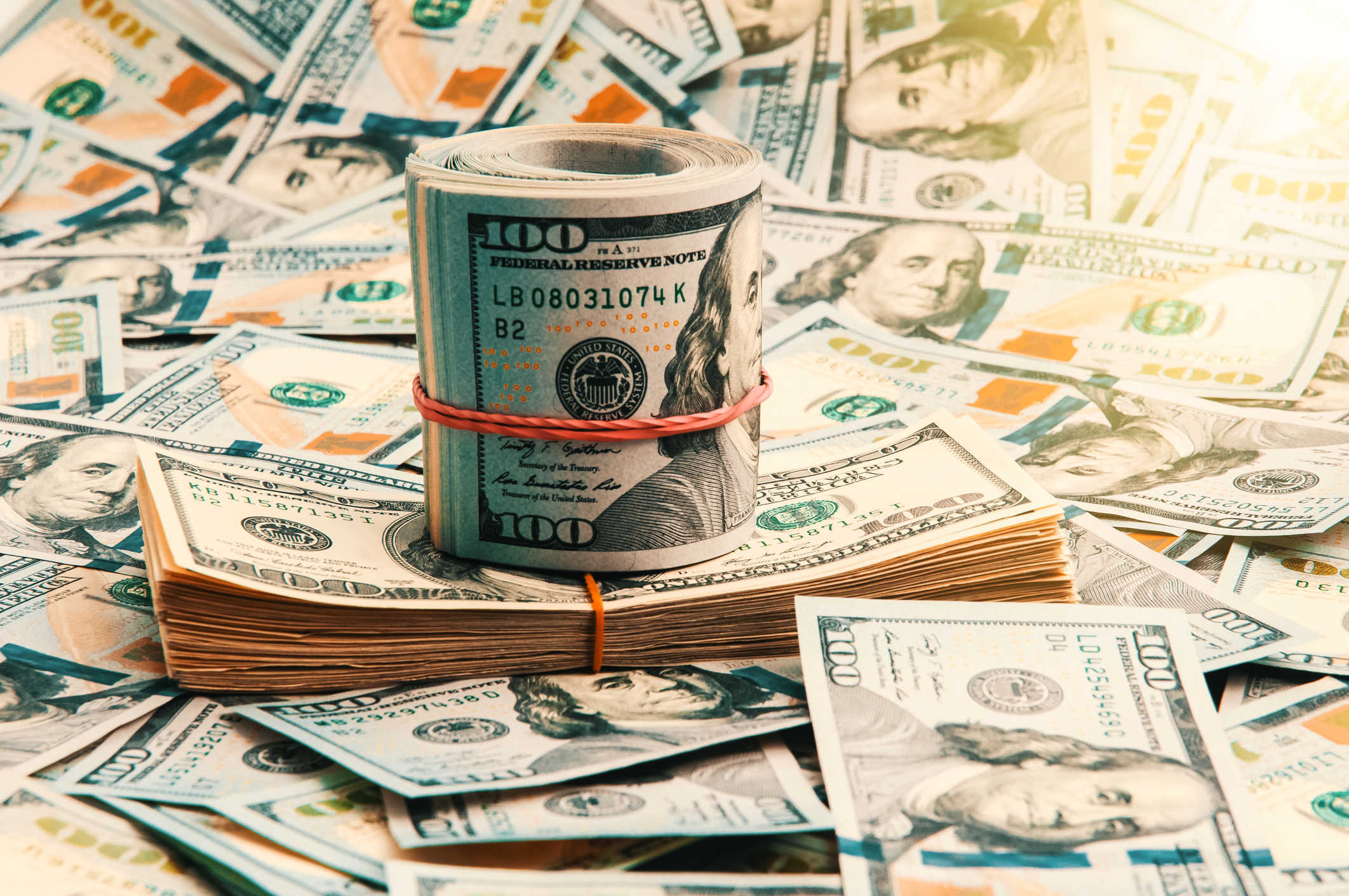 In a significant financial move, the USVI Division of Personnel has announced a new phase in the distribution of retroactive wage payments. This initiative involves allocating a 14 percent distribution towards the outstanding retroactive wage compensation balances for eligible personnel.
This financial commitment, a brainchild of Governor Albert Bryan, involves a substantial $25 million earmarked for retro payments. These funds are destined for current, separated, and retired employees of the Government of the Virgin Islands (GVI), a decision solidified into law under Governor Bryan's guidance.
The forthcoming payments, after accounting for taxes and social security deductions, will benefit a broad spectrum of GVI employees. Specifically, those who served in classified positions from 1990 to 2001 are eligible, while those in exempt positions during this period are not included.
In a compassionate extension of this initiative, the Division is now opening doors for claims from survivors of eligible employees. As of December 6, 2023, survivors can begin the claim process via the Division's official website. The website, www.dopusvi.org/retrodashboard, offers a user-friendly interface where claimants can select the relevant year and follow detailed instructions for submitting their claims. Each claim will undergo a thorough review and validation process to ensure accuracy and legitimacy.
Survivors are required to submit several critical documents to support their claims. These include a government-issued photo ID, the deceased employee's death certificate, and other relevant documentation such as marriage or birth certificates, notarized affidavits, W-9 forms, trusts, wills, or any proof of relationship to the deceased. It's essential to provide all required documents with each claim, irrespective of previous submissions.
To be eligible for payment in the current allocation, survivor claims must be submitted by May 31, 2024. For assistance or more information, survivors can reach out to the Division via email at [email protected] or through the dedicated hotline at (340) 714-5010.
Further details and answers to frequently asked questions are available on the Division's website. The Department of Finance will oversee the meticulous process of disbursing these payments.
USVI Advances Marijuana Conviction Expungements Under New Legislation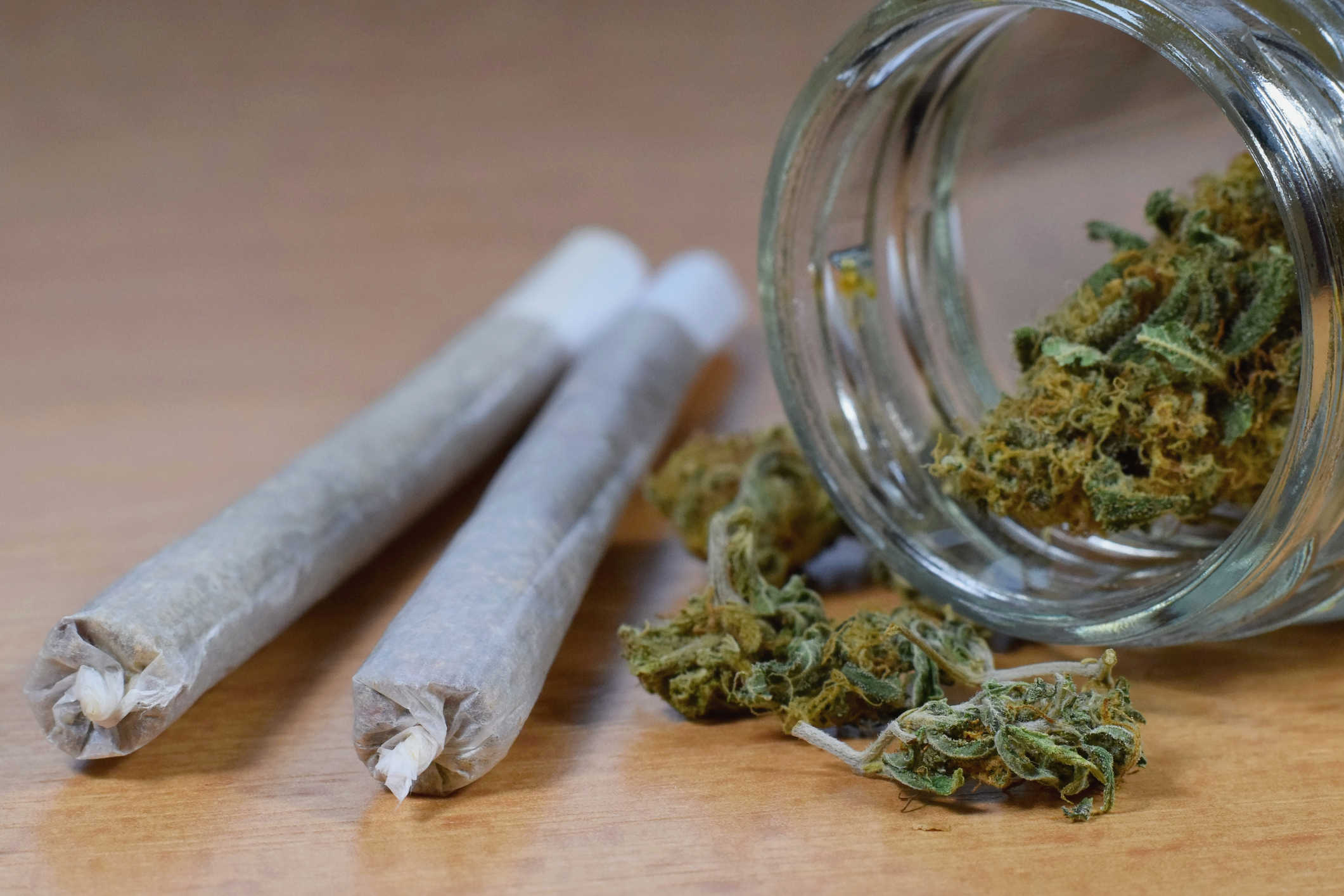 The US Virgin Islands (USVI) has embarked on a mission to expunge cannabis-related convictions, offering a new lease on life for those impacted. This initiative follows the enactment of Act 8680, the Virgin Islands Cannabis Use Act, in January 2023. Governor Albert Bryan's signature on this act set in motion a significant shift in the territory's approach to marijuana possession.
Governor Bryan's declaration of comprehensive pardons for all simple marijuana possession convictions under the Virgin Islands Code was a pivotal moment. An estimated 300 individuals convicted over the past two decades are now poised to benefit from this policy change. The governor's team is actively informing eligible individuals about the steps to obtain their pardons.
This act not only grants pardons but also mandates the automatic expungement of convictions for possessing up to two ounces of marijuana. Richard Motta, the Government House Communications Director, disclosed that the governor's Cannabis Auto-Expungement Task Force is proactively identifying those eligible for expungement. This task force is reviewing over 90 cases involving convictions for possessing less than one ounce of marijuana, as defined in Title 19 of the Virgin Islands Code section 607 A.
In a bid to foster community awareness and participation, the task force is reaching out to individuals whose convictions involve possession of more than one ounce but less than two ounces of marijuana. The task force's broader mandate includes examining additional criminal conviction classifications related to cannabis for potential inclusion in the auto-expungement process. This comprehensive review, slated for completion in early 2024, underscores the territory's commitment to justice reform and societal equity in the evolving legal landscape of cannabis use.
The task force, led by Positive Nelson, the governor's appointed "Cannabis Czar," brings together legal experts such as Julie Todman, Ariel Smith, Shelby Gaddy, Dwyer Arce, Nisha Christian Hendrickson, and Casey Payton. This diverse team reflects the administration's dedication to thorough and fair expungement proceedings.
Despite these advancements in expungement, the broader legalization of marijuana in the USVI is progressing more slowly. Legal advisors suggest it may take a year before legal cannabis transactions commence in the territory. At a recent briefing, Mr. Motta, while acknowledging the establishment of a quorum by the Cannabis Advisory Board (CAB), deferred to the CAB for updates on implementing the law's rules and regulations.