Housing Authority Grapples with Federal Adjustments to Public Housing Rents and Income Balancing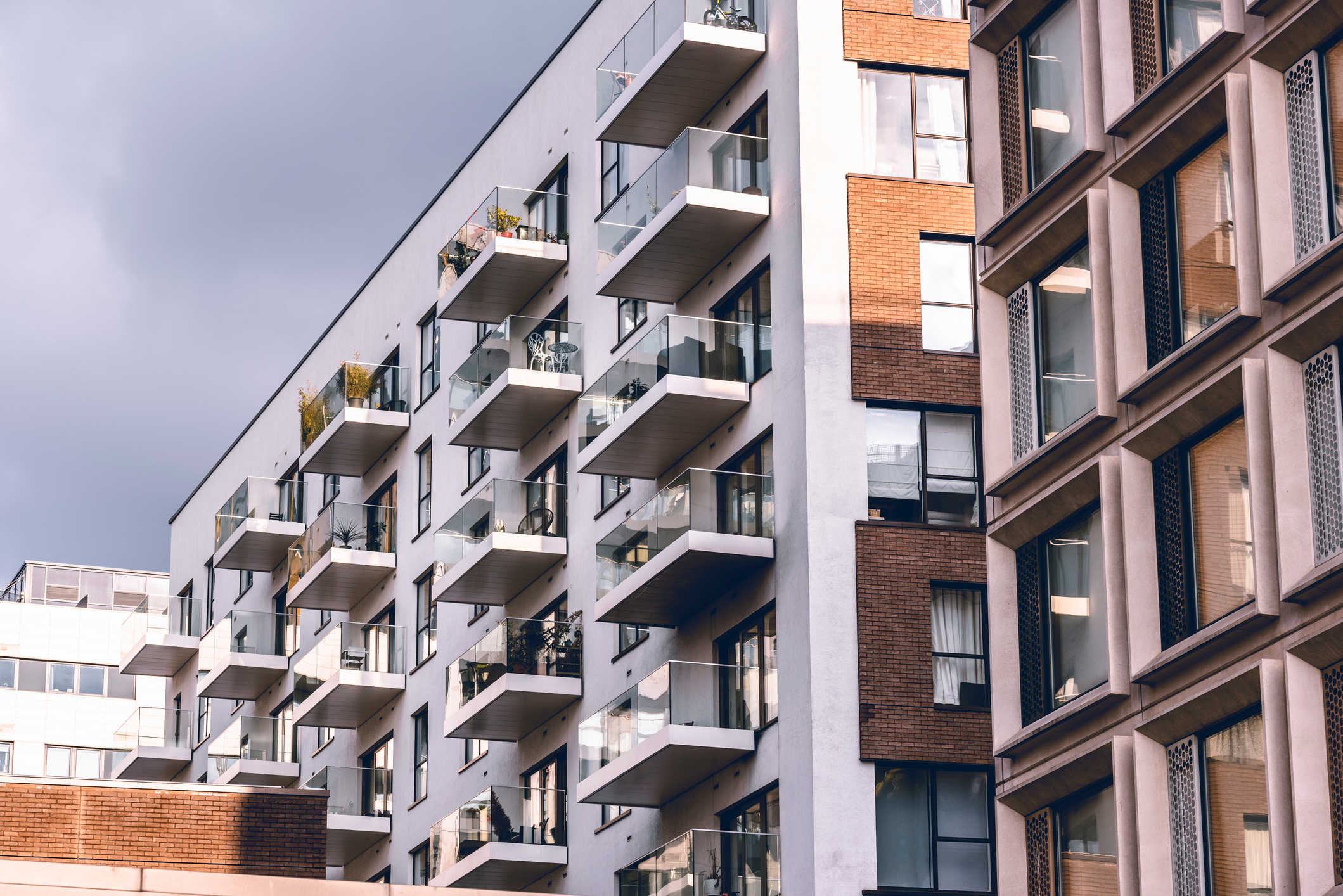 Recent federal policy shifts are posing significant challenges for public housing in the Virgin Islands, as the V.I. Housing Authority (VIHA) navigates the U.S. Department of Housing and Urban Development's (HUD) latest regulations. Lydia Pelle, the VIHA's Chief Operations Officer, shared her concerns with the Senate Committee on Housing, Transportation, and Telecommunications in preparation for the 2024 fiscal year.
Central to the discussions is HUD's "deconcentration of poverty" initiative. This policy is designed to diversify income levels within public housing properties by creating a balance between lower and higher-income tenants. Given that over 70% of Virgin Island public housing applicants fall into the low-income category, the challenge of achieving this balance is significant.
Adding to the conundrum, HUD initiated a policy in June mandating higher rents for households with higher incomes. If these households opt out of paying the revised rent, their tenancy would be terminated. Senator Dwayne DeGraff expressed strong concerns regarding the policy's enforcement, suggesting that HUD's approach was impractical.
Acknowledging the challenges, Ms. Pelle indicated VIHA's proactive stance. While the transition will be challenging, the authority is exploring collaborations with other entities to mitigate the impact on families accustomed to subsidies. One potential solution is streamlining the process for "over-income families" to access housing vouchers, facilitating homeownership. By removing the one-year eligibility requirement for these vouchers, families could potentially combine them with the VI Slice homeownership incentive, creating a pathway to owning homes.
Another avenue that the VIHA is pursuing is job creation for residents. They are focusing on retaining and expanding their group of 30 Section 3 workers and actively recruiting them for permanent positions. Furthermore, in collaboration with the V.I. Department of Labor, there's an initiative to equip VIHA tenants with skills needed for "active recovery projects."
Senator Marise James also raised concerns, highlighting the unique position of the Virgin Islands and the need for tailored solutions. She emphasized the distinct nature of life in the Virgin Islands and the necessity of advocating for more flexibility at the federal level. In response, Ms. Pelle mentioned that the Office of Congressional Delegate Stacey Plaskett is actively seeking increased funding for the Low Income Housing Tax Credit Program.
On the local front, while there is consensus on the need for more support, particularly for the Housing Trust Fund program, tangible results remain elusive. Ms. Pelle emphasized the need for concrete steps and support, rather than just verbal affirmations.
As the VIHA works diligently to navigate these changes, the overarching sentiment remains: a one-size-fits-all approach may not serve the unique needs of the Virgin Islands, and collaboration at all levels will be key to success.
St. Thomas Anticipates Economic Revival as Lawmakers Approve Key Property Leases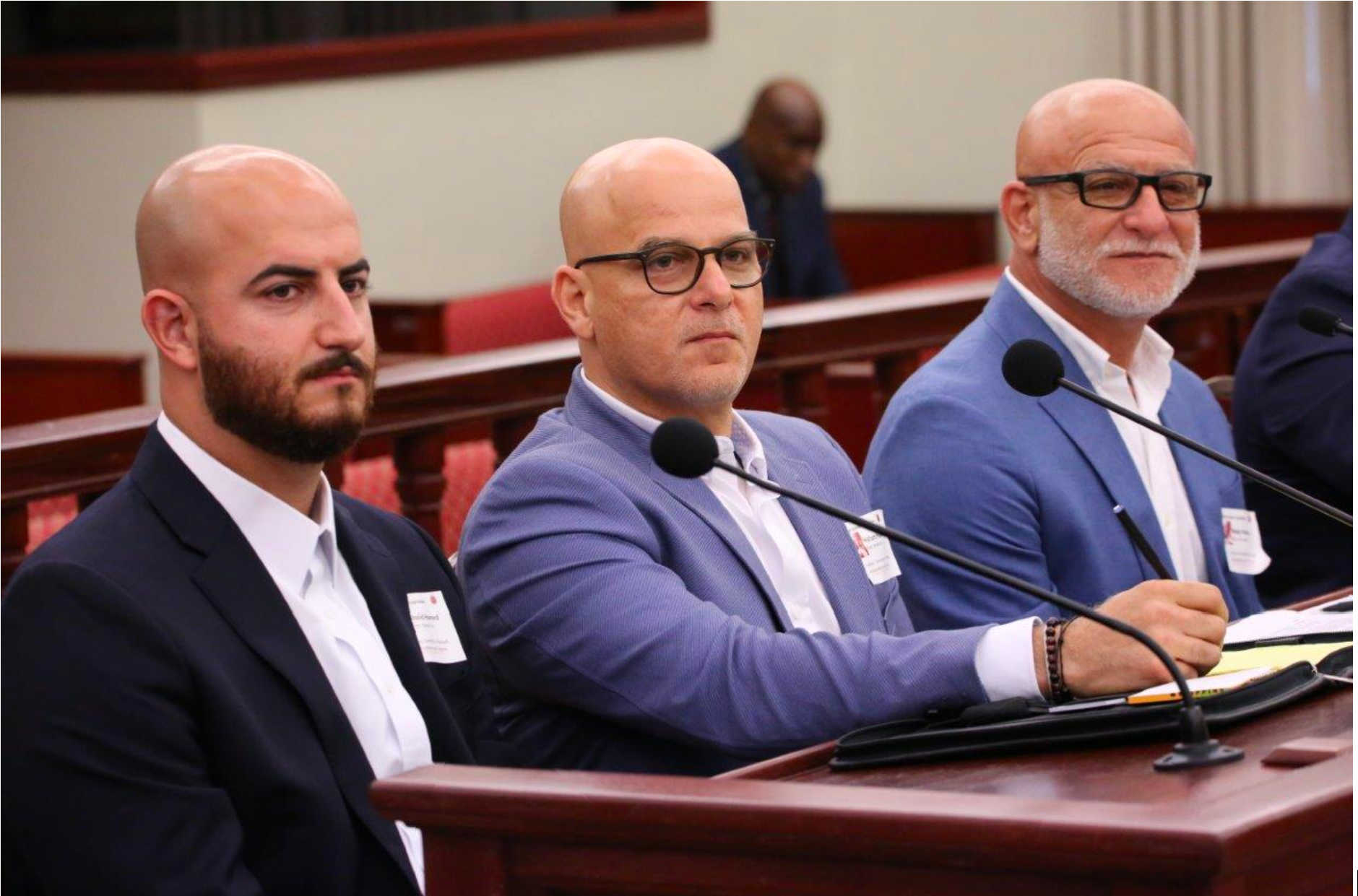 The 35th Legislature of St. Thomas is setting the stage for an economic upswing as it greenlights leases for three significant local businesses. This week, the Committee on Budget, Finance and Appropriation, along with the Committee on Rules and Judiciary, approved property leases for Dave's Trucking Services, Moe's Fresh Market, and Petrus Properties LLC.
Vincent Richards, from the Department of Property and Procurement, joined forces with representatives from each of the three businesses to outline the specifics of the leases. Dave Jeffers, owner of Dave's Trucking Services, revealed plans to construct office spaces for his trucking enterprise at an estimated budget of $80,000. The Legislature had previously approved a different property lease for him in 2019, which was later abandoned due to safety risks. Jeffers expressed concerns about potential ground collapse due to underground tanks, stating, "The safety of my employees and the community is paramount."
In another significant move, the Legislature approved a lease for over 27,000 square feet of land in Estate Nisky for Moe's Fresh Market. Wally Hamed, president of Demah Inc., the parent company of Moe's Fresh Market, pledged an investment of over $7 million in the project. "We aim to create at least 50 jobs during the construction phase and sustain 60 permanent positions once operational," Hamed said. Vincent Richards added that the property's strategic location at the entrance of the sub-base area would act as a catalyst for its rehabilitation.
Petrus Properties LLC also secured a lease for waterfront property in St. Thomas. The company plans to construct a two-story commercial building, adding to their existing well-maintained property, which Richards described as the "gold standard." Kiana Petrus-Abraham, the director of operations at Petrus Properties, emphasized the company's commitment to local businesses, stating, "Petrus Plaza has consistently retained its tenants since its inception." The new project is expected to require an investment of approximately $1.5 million.
The legislative members expressed unanimous support for all three leases. Sen. Diane Capehart remarked, "It's impossible to say no to businesses that have positively impacted our community and are looking to grow." Sen. Javan James Sr. labeled the proposals as "obvious choices."
With the initial legislative approvals in place, the leases are set for further consideration in an upcoming full Senate session. Additionally, a fourth lease aimed at establishing a permanent headquarters for St. Thomas Rescue is under review, pending amendments to make it more favorable for the volunteer organization.
Unspent Federal Grants Stall Progress in Early Childhood Development in St. Croix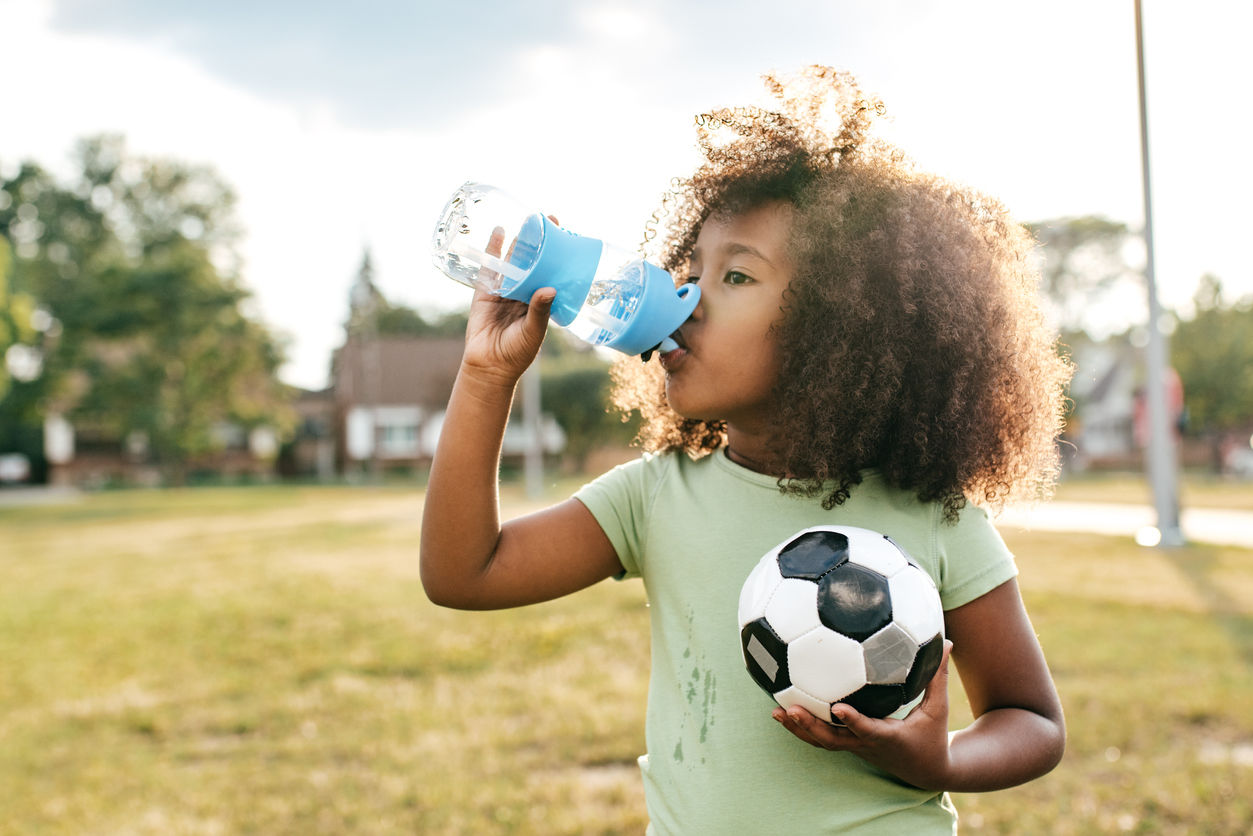 In the wake of ongoing protests by educators over work conditions in St. Croix's public schools, the Senate Committee on Education and Workforce Development gathered last Thursday to tackle broader challenges in child care across the territory. The meeting, chaired by Senator Marise James, aimed to address not only the protests but also the hurdles faced by organizations such as Lutheran Social Services of the Virgin Islands (LSS) and the V.I. Department of Human Services (DHS) in enhancing child care services. This discussion comes at a time when $16 million in federal funds remains untouched.
While Senator James refrained from delving into specifics, she acknowledged that both the Education Commissioner and the District Education Superintendent had addressed the concerns raised by the St. Croix AFT, a teachers' union.
The primary focus of the hearing was early childhood development. Representatives from LSS, DHS, and other agencies outlined their initiatives and obstacles in fostering the social, cognitive, and academic growth of the territory's youngest residents. LSS, which provides "Early Head Start" programs for children up to three years old, faces financial constraints that make it difficult to meet federal matching requirements for grants. Junia John-Straker, CEO of LSS, highlighted the organization's struggle to offer competitive salaries, making it challenging to attract and retain staff.
Similarly, DHS Assistant Commissioner Carla Benjamin revealed that her department, responsible for administering the Head Start program, faces comparable issues. Despite these challenges, both organizations are committed to serving the territory's children. LSS currently accommodates 120 families, while the Head Start program has nearly 800 students enrolled. However, resource limitations hinder the expansion of these services.
The scarcity of resources has also impeded the program's expansion from St. Croix to St. Thomas. Renting suitable space on St. Thomas has proven to be cost-prohibitive, according to Ms. John-Straker. Senator Carla Joseph suggested exploring partnerships with other organizations willing to share space.
In a positive development, Carla Benjamin disclosed that a new facility for St. Johnian Head Start students is under construction, replacing the one destroyed by hurricanes in 2017. Additionally, policy changes now make essential workers "categorically eligible" for childcare subsidies, irrespective of their income levels. Senator Joseph praised this as a significant achievement, emphasizing the importance of safe childcare for essential workers.
The hearing also touched upon the slow disbursement of federal grants aimed at upgrading private childcare services. Of the $23 million allocated from the American Rescue Plan Act for local childcare providers, only $7 million has been utilized. Senator Marise James urged childcare providers to apply for the remaining $16 million in grants to improve their facilities.
Senator Donna Frett-Gregory expressed concern over the lack of comprehensive data collection for young residents, hindering policy formulation. Dr. Charmaine Myers, Maternal Child Health director at the V.I. Department of Health, noted that a screening program for children up to eight years old has been operational since 2021, with plans to extend it to those up to 21 years old.
The session concluded with expressions of gratitude from testifiers and a commitment from lawmakers to support the enhancement and expansion of early childhood programs in the territory.
St. Thomas Rescue Lease Undergoes Senate Review for More Favorable Terms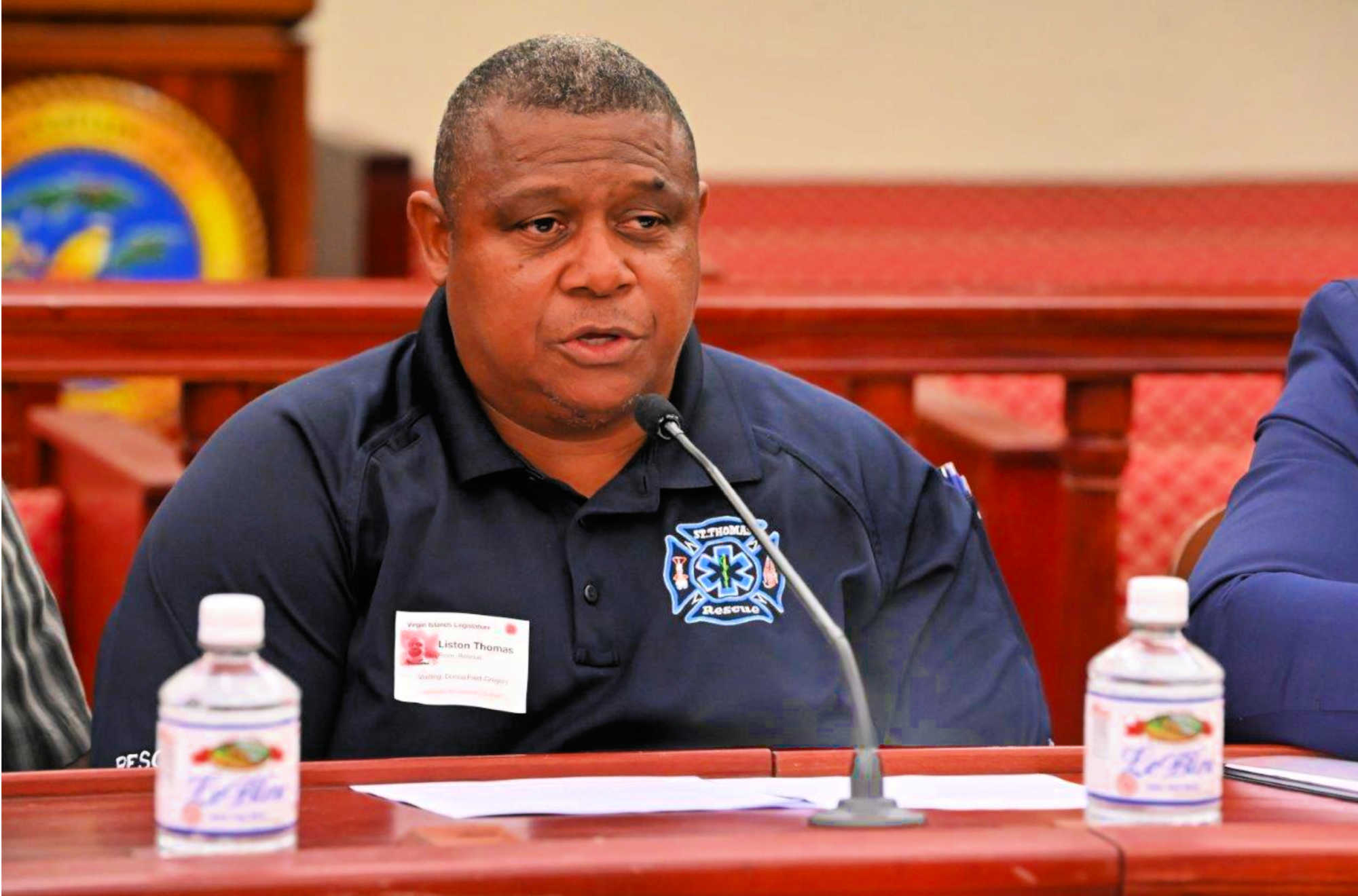 The Senate Committee on Budget, Appropriations, and Finance gathered this past Tuesday to reconsider the leasing terms for St. Thomas Rescue Inc. (STR Inc.), a volunteer-based emergency response organization. The primary objective was to negotiate a more advantageous lease for the group's future headquarters and training center.
The facility under discussion is a single-story structure located in Sub Base Number 6, South Side Quarter, St. Thomas. It is envisioned as the long-term base of operations for STR Inc., which has been a vital part of the community's emergency services.
Senator Novelle Francis expressed reservations about the initial lease terms, particularly the annual cost. "The invaluable service that St. Thomas Rescue provides to our community has not only been exceptional but has also saved the government a significant amount of money over the years," Francis noted. He suggested that the current annual rate of $1,200 was steep and proposed a nominal $1 per year as a more fitting amount.
This perspective was echoed by Senator Dwayne DeGraff, who was even more forthright. "The existing contract for the Rescue? Shred it," DeGraff declared. He emphasized that the current lease agreement, especially the clause requiring extensive renovations, was far from ideal.
Further complicating matters, Liston Thomas, the President of STR Inc., revealed a new challenge. The funding that had initially been secured for the necessary building improvements had fallen through. This new development added urgency to the call for revising the lease terms.
Vincent Richards, the Deputy Commissioner of the Department of Property and Procurement, acknowledged the senators' concerns and the organization's dilemma. "This is my first time hearing that their earlier funding has dried up," Richards confessed. He pledged his department's commitment to resolving the issue, stating, "We are proud to have assisted them in finding a suitable location, and we will take all necessary steps to modify the lease so it benefits them."
While the meeting also covered other government property leases, the depth of the conversation about STR Inc. led to a decision to hold back Bill 35-0077. This bill, which concerns multiple leases, will be delayed to allow for the Department of Property and Procurement to make the essential amendments.