Fugitive in Texas Sexual Assault Case Voluntarily Surrenders to VIPD on St. Croix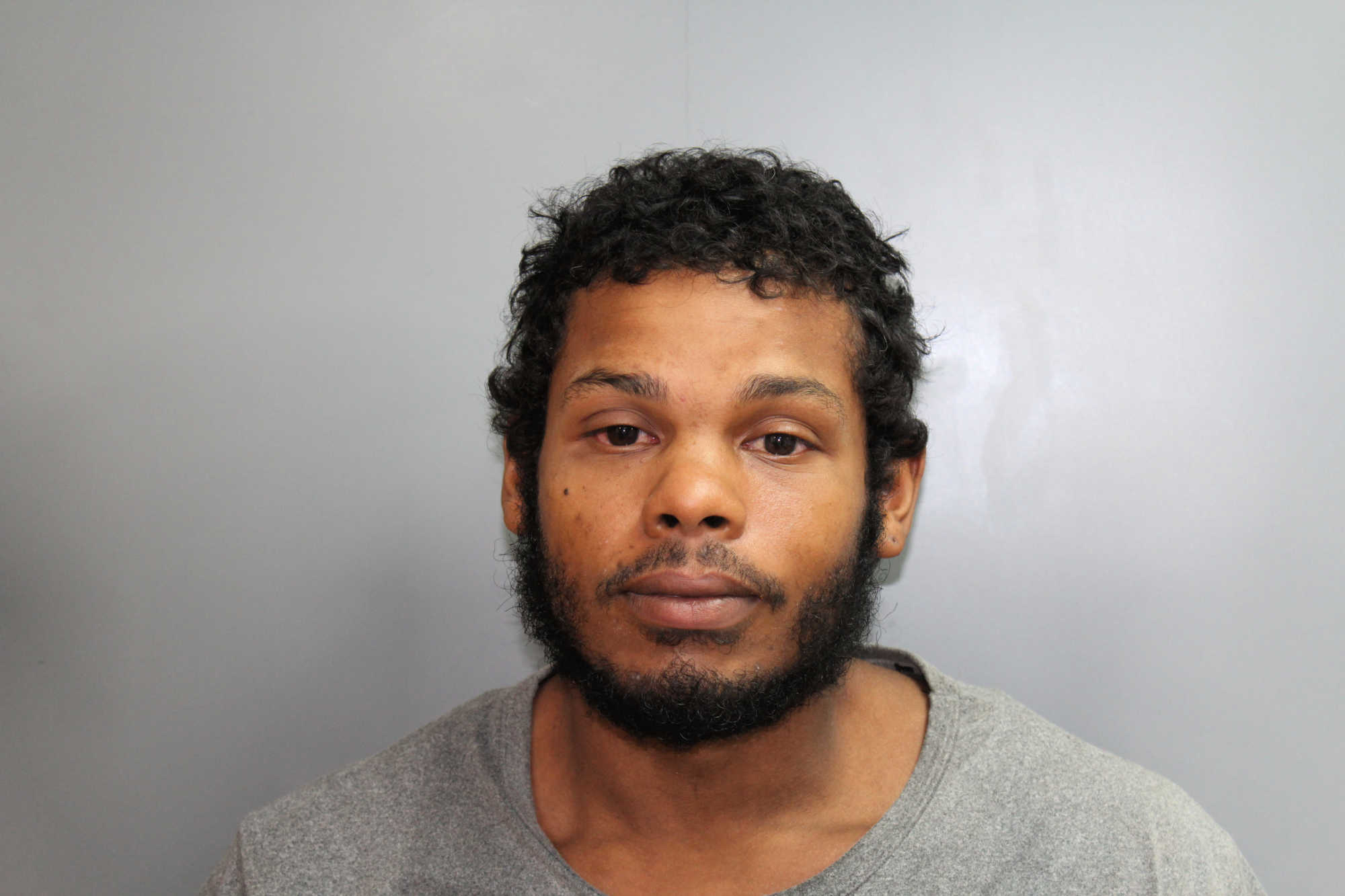 ST. CROIX — A local inhabitant of St. Croix, Kai Cuencas, with a pending warrant in Nacogdoches County, Texas, is currently confined at the John Bell Correctional Facility after initiating his voluntary surrender to the Virgin Islands Police Department (VIPD). He approached local law enforcement to facilitate his surrender and is presently in custody, awaiting transfer.
Cuencas, who was wanted for a serious sexual assault charge in Texas, turned himself in on September 14. He informed the VIPD officers about the existing warrant for his arrest in Texas. The officers swiftly liaised with the National Crime Information Center to corroborate his statement, verifying the active warrant for aggravated sexual assault.
Post-verification with the Nacogdoches Sheriff Department, the local law enforcement reached out to Cuencas using the contact information he provided. Court documents reveal that Cuencas expressed his willingness to be apprehended to address the outstanding warrant, stating he "just needs to be picked up so that he can deal with the warrant."
Cuencas meticulously planned a rendezvous with the officers at a quick-service restaurant located in La Reine. Upon their arrival, he confirmed his identity, presenting a Virgin Islands voter registration card. Subsequently, he was arrested and faced charges as a fugitive from justice. He has been committed to the Bureau of Corrections pending his initial court appearance.
During a rights advisement session on September 18, Magistrate Ernest Morris Jr. received information that Cuencas planned to relinquish extradition proceedings. Cuencas has been mandated to remain in custody until the status conference slated for October 16, allowing Texas ample time to arrange his extradition.
This incident underscores the VIPD's commitment to upholding the law and ensuring that individuals with criminal charges are brought to justice, irrespective of their location. The collaborative efforts between local and out-of-state law enforcement agencies exemplify the concerted commitment to maintaining law and order and ensuring public safety.
It remains crucial for community members to remain vigilant and informed about local happenings and to collaborate with law enforcement agencies to create safer environments. The cooperation between the VIPD and Texas law enforcement demonstrates the significant impact of interdepartmental collaboration in addressing crime and delivering justice promptly.
The implications of this case are profound, emphasizing the importance of law enforcement agencies working in tandem to apprehend individuals wanted for serious crimes. The seamless cooperation and swift action taken by both VIPD and Texas law enforcement illustrate the efficacy of inter-agency collaboration in safeguarding communities and upholding justice.
This incident serves as a pertinent reminder of the legal repercussions awaiting those who attempt to evade justice. It highlights the resolve and diligence of law enforcement agencies in ensuring that individuals facing serious criminal charges are apprehended and made to answer for their actions, thereby contributing to the overall safety and well-being of the community.
In conclusion, the voluntary surrender of Kai Cuencas is a testament to the relentless pursuit of justice by law enforcement agencies. It underscores the importance of community awareness and interdepartmental collaboration in fostering a safer and more secure society.
For more information and updates on this and other local news, stay tuned to USVI News & World Report.
Wahilli James Sentenced for Role in RICO Enterprise Led by Incarcerated Paul Girard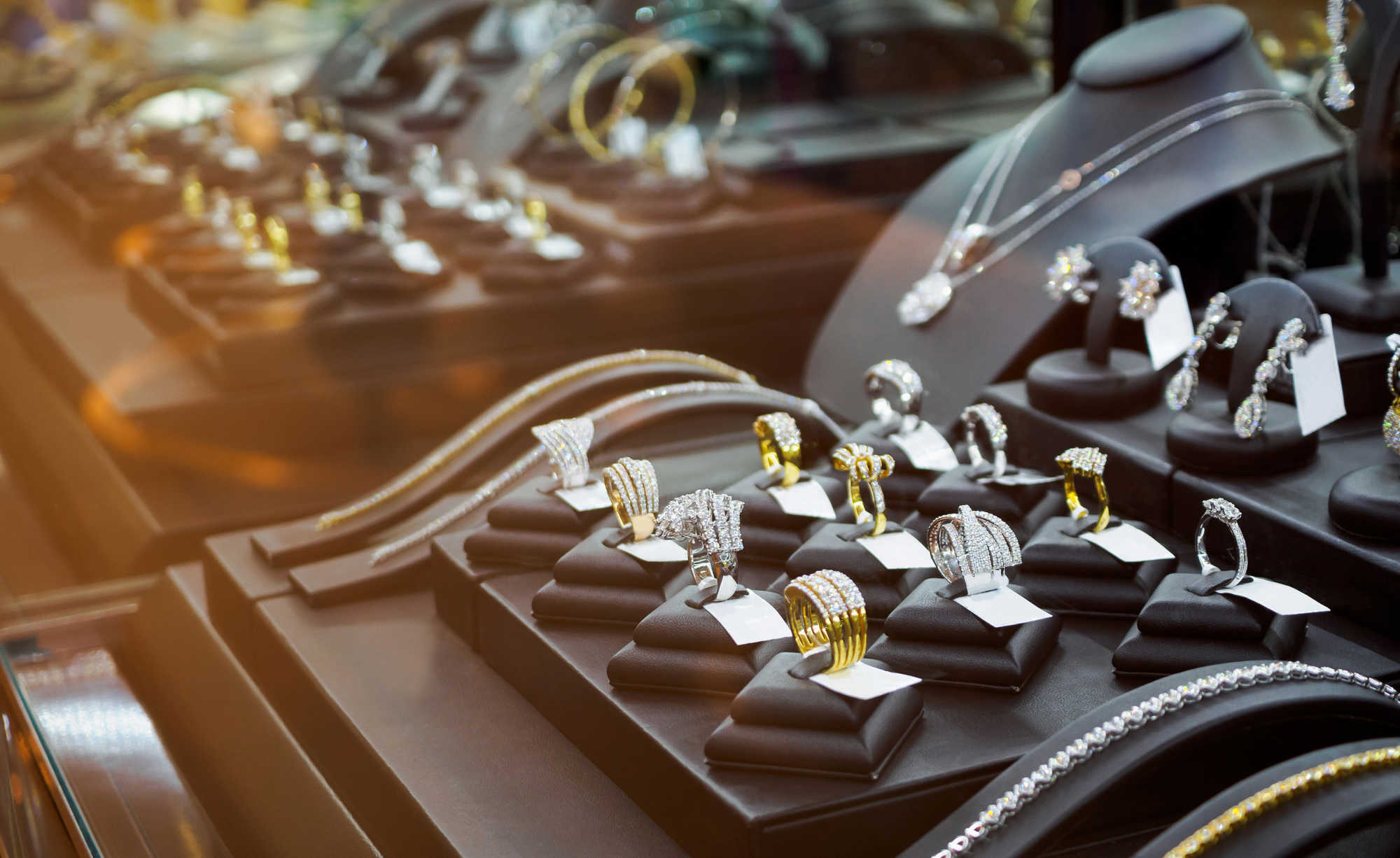 In a significant development, the U.S. Attorney's Office for the Virgin Islands announced the sentencing of Wahilli James, aged 28, to a six-year prison term for his involvement in a criminal enterprise under the Racketeer Influenced and Corrupt Organization Act (RICO), masterminded by Paul Girard from his prison cell.
U.S. Attorney Delia Smith, who made the announcement, detailed James's admission of guilt in two high-stakes armed robberies. These crimes occurred in St. Thomas and St. Croix, orchestrated as part of the Girard-led RICO enterprise.
Court records revealed a chilling account of the first incident on September 16, 2013. James, alongside accomplices, targeted Gems and Gold Corner Jewelry in St Thomas. The group executed a harrowing heist, with an assailant threatening the owner at gunpoint while James and the others looted a significant cache of jewelry.
The second incident, on November 21, 2013, saw James and his cohorts striking "They Say Bar" in St. Croix. Disguised with face masks and armed, they conducted the robbery. Tragically, during this event, the bar's owner suffered a gunshot wound to the head from one of the robbers while attempting to thwart their entry.
Judge Savage, acknowledging James's time already served, adjusted his 72-month sentence accordingly. Additionally, James is mandated to compensate $161,350.00 in restitution.
This case, a result of diligent efforts by the Federal Bureau of Investigations and the Virgin Islands Police Department, was prosecuted by Assistant U.S. Attorney Meredith Edwards, along with Criminal Division Trial Attorneys Christopher Taylor of the Violent Crime and Racketeering Section and Marie Zisa of the Human Rights and Special Prosecutions Section.
The successful resolution of this case is part of the broader strategy of the Organized Crime Drug Enforcement Task Forces (OCDETF) initiative. This program aims to neutralize high-level criminal threats including drug trafficking, money laundering, and other transnational criminal activities by employing a comprehensive, multi-agency, intelligence-driven approach. The OCDETF program unifies the efforts of federal, state, and local law enforcement to combat these sophisticated criminal networks.
VIPD Apprehends Two Suspects Following Vehicle Chase and Shooting; Search for Third Suspect Underway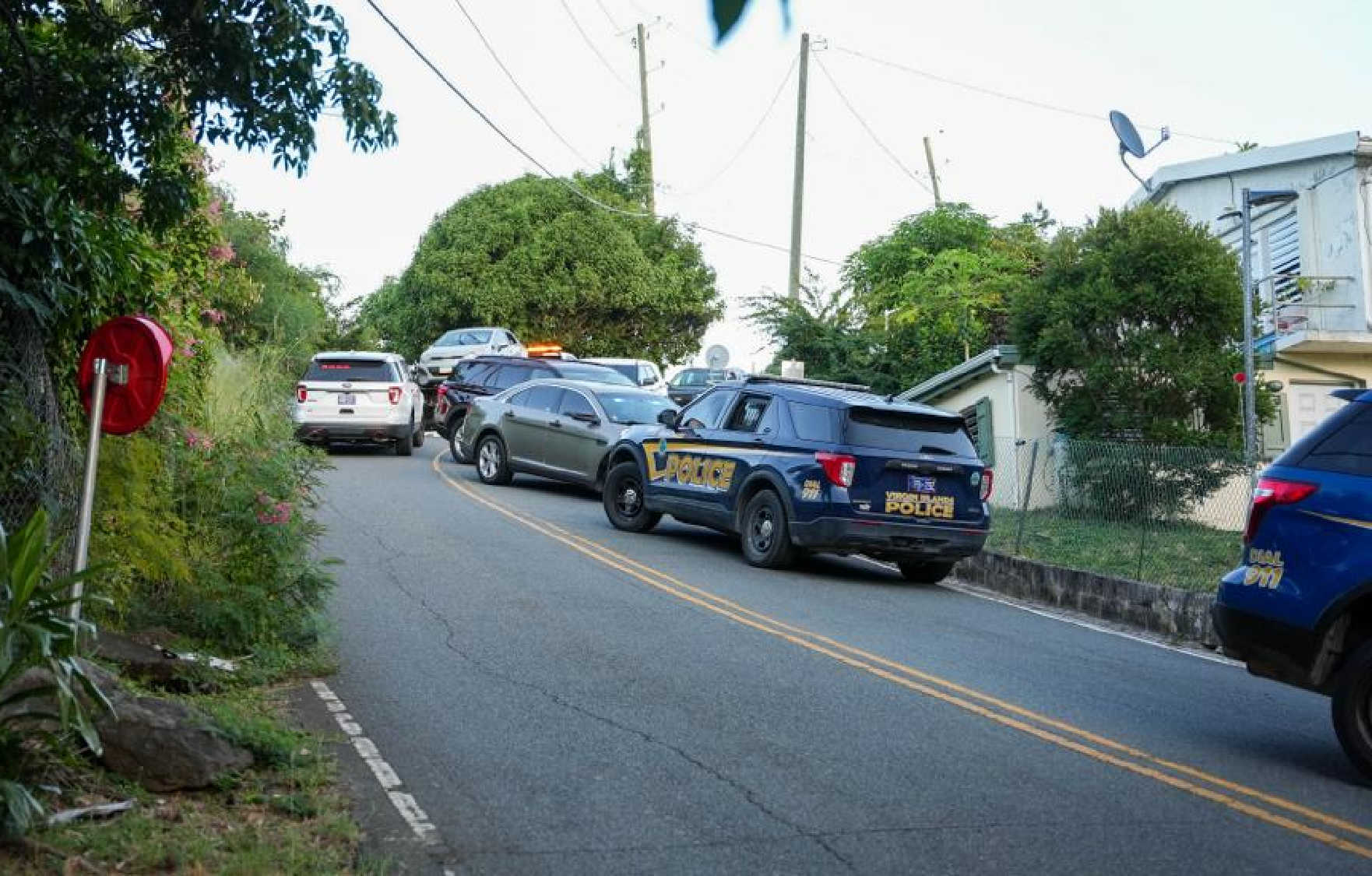 ST. THOMAS – In a swift response to a 911 alert, VIPD officers engaged in a high-speed chase on Thursday afternoon in St. Thomas, following a report of a vehicle being driven recklessly by three masked individuals.
Beginning around 3:04 p.m. near Judy Gomez Highway in the Altona & Welgunst vicinity, the pursuit involved a vehicle reported as stolen. VIPD quickly mobilized after receiving a call about the vehicle's hazardous driving.
The chase progressed to the Mafolie region, where the suspects, attempting to escape, drove the stolen car through a police checkpoint, resulting in damage to two vehicles, the VIPD informed the Consortium.
The situation intensified near Louisenhoj Castle, where shots were fired at the officers in pursuit, as confirmed by Glen Dratte, the VIPD Director of Communications. Subsequently, a male with a gunshot wound, identified as one of the suspects, was found in a nearby yard. He was apprehended by VIPD and received medical attention at Schneider Regional Medical Center.
The incident also led to the capture of a second suspect, who was likewise hospitalized for treatment. VIPD is actively searching for the third suspect, believed to be in the Hull Bay area.
The police have described the ongoing situation as dynamic and continue to work diligently. They are encouraging residents to stay alert and report any unusual activities in their neighborhoods to 911.
Updates on this evolving situation will be provided as they become available, ensuring the community stays informed.
Passenger Detained for Marijuana Possession at Henry E. Rohlsen Airport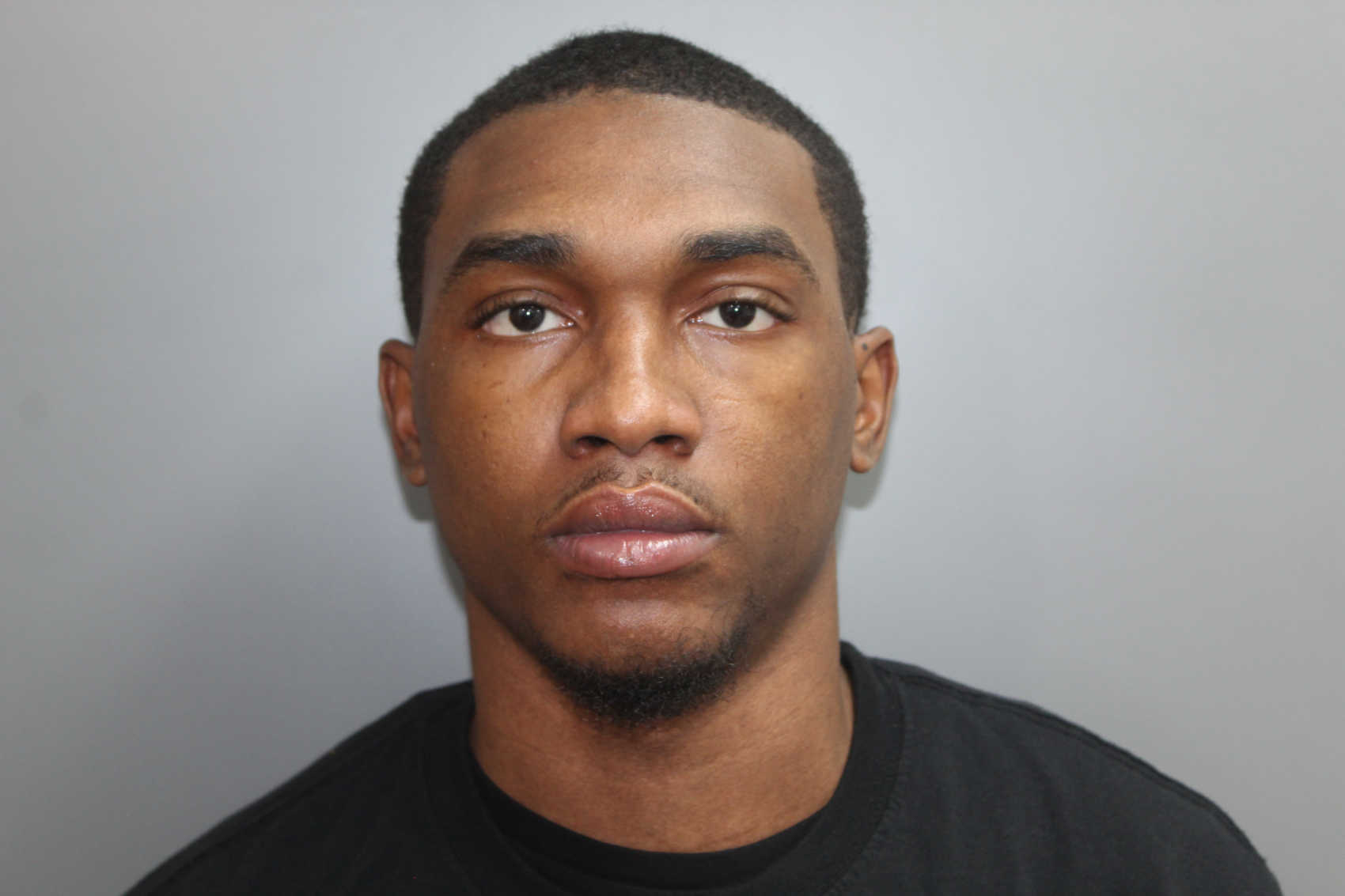 In a recent incident at St. Croix's Henry E. Rohlsen Airport, Rayjon Ali faces serious legal consequences for attempting to transport marijuana. This case unfolded on the evening of December 3, when Ali, arriving on a Spirit Airlines flight from Philadelphia with a stopover in Fort Lauderdale, was apprehended by Customs and Border Protection (CBP) officers.
The detection of the drugs was aided by narcotics-sniffing dogs, which signaled the presence of a controlled substance in a hardshell suitcase tagged to Ali. Upon inspection in a secondary area by CBP officers, Ali's suitcase was found to contain $3,310 in U.S. currency and three bags of a green leafy substance. This substance later tested positive for marijuana, weighing in at 957 grams.
Ali, during a preliminary interview with a Department of Homeland Security Special Agent, admitted his awareness of the wrongdoing but claimed his motive was to earn money quickly. Despite this initial admission, he refrained from giving an official statement. Consequently, he was charged with possession of a controlled substance with intent to distribute.
The subsequent legal proceedings, including Ali's advice of rights hearing, were presided over by Magistrate Yolan Brow Ross. During this hearing, a bail with a cash component of $750 was set. Further details of the hearing and the case are pending public release.