Fly the Whale's Ambitious Expansion: A New Era of Connectivity for the Virgin Islands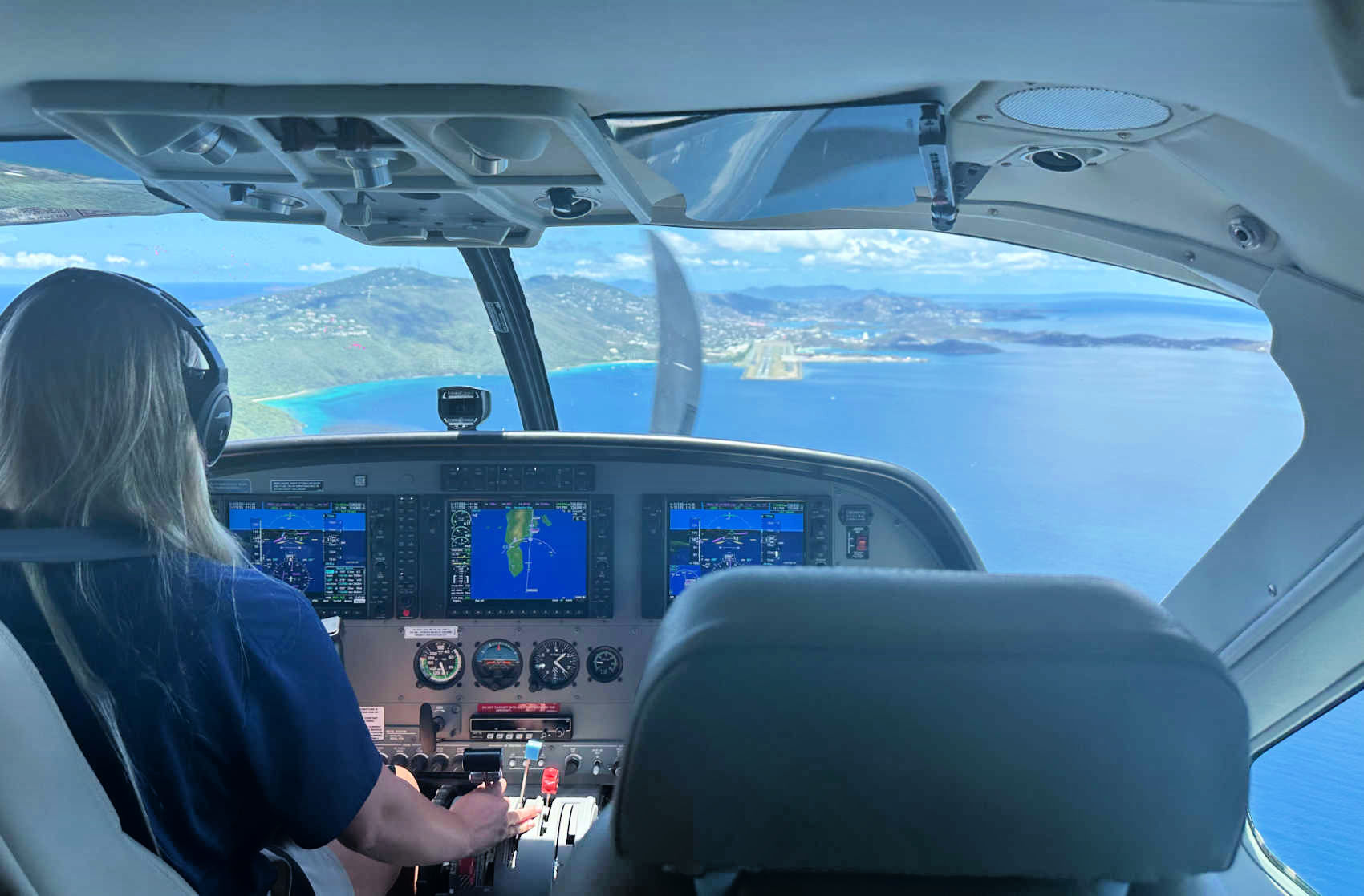 Fly the Whale, a rising star in the airline industry, is poised for a major expansion in the Caribbean. The airline's president, Omer ErSelcuk, recently revealed their strategic plan in an exclusive interview. Since its inception six months ago, the airline has met its targets, primarily focusing on the St. Thomas-St. Croix route. Their nine daily round trips have been a resounding success, often necessitating up to 12 flights a day to meet the soaring demand.
The Virgin Islands community has enthusiastically embraced Fly the Whale, leading to plans for expanding their fleet. A new aircraft is scheduled to arrive post-Thanksgiving, aimed at maintaining their rigorous safety standards. This addition will facilitate engine inspections of their existing fleet, ensuring each component, especially the critical 'hot sections' of the engines, is thoroughly examined and maintained.
ErSelcuk also disclosed plans for another new aircraft, which will bolster the airline's capacity. This will not only add to their base schedule but will cater to special requests from members of their corporate program, the Whale Pack. The president emphasized their commitment to keeping the air route between St. Thomas and St. Croix vibrant and efficient, acknowledging its significance in enhancing the territory's GDP.
Fly the Whale is recognized for its flexible rebooking policy, aligning with its safety-first, people-second philosophy. This flexibility allows passengers to return home earlier if their business concludes ahead of schedule, reinforcing the airline's focus on customer convenience and familial values.
Looking beyond internal flights, the airline eyes expanding to new destinations. The next significant step is launching flights to Puerto Rico, targeting Fernando Luis Ribas Dominicci Airport in San Juan. This route, expected to commence in early 2024, aims to cater to local travelers, rather than competing with international carriers. Additionally, the airline is exploring the possibility of adding Vieques to its destinations, responding to growing customer requests.
Fly the Whale aspires to become synonymous with Virgin Islands aviation. ErSelcuk envisions the airline playing a pivotal role in transforming the Virgin Islands into a bustling hub, akin to the evolution of Atlanta, Georgia, driven by Delta Airlines over seven decades. This expansion is not just about adding more flights; it's about enhancing connectivity within the Caribbean, boosting tourism, and stimulating economic growth.
In summary, Fly the Whale is on a trajectory to revolutionize air travel in the Virgin Islands. With new aircraft, routes, and a customer-centric approach, the airline is set to become a key player in the region's economic and tourism development.
Virgin Islands Port Authority Braces for Unprecedented Holiday Travel Season, Advises Early Arrivals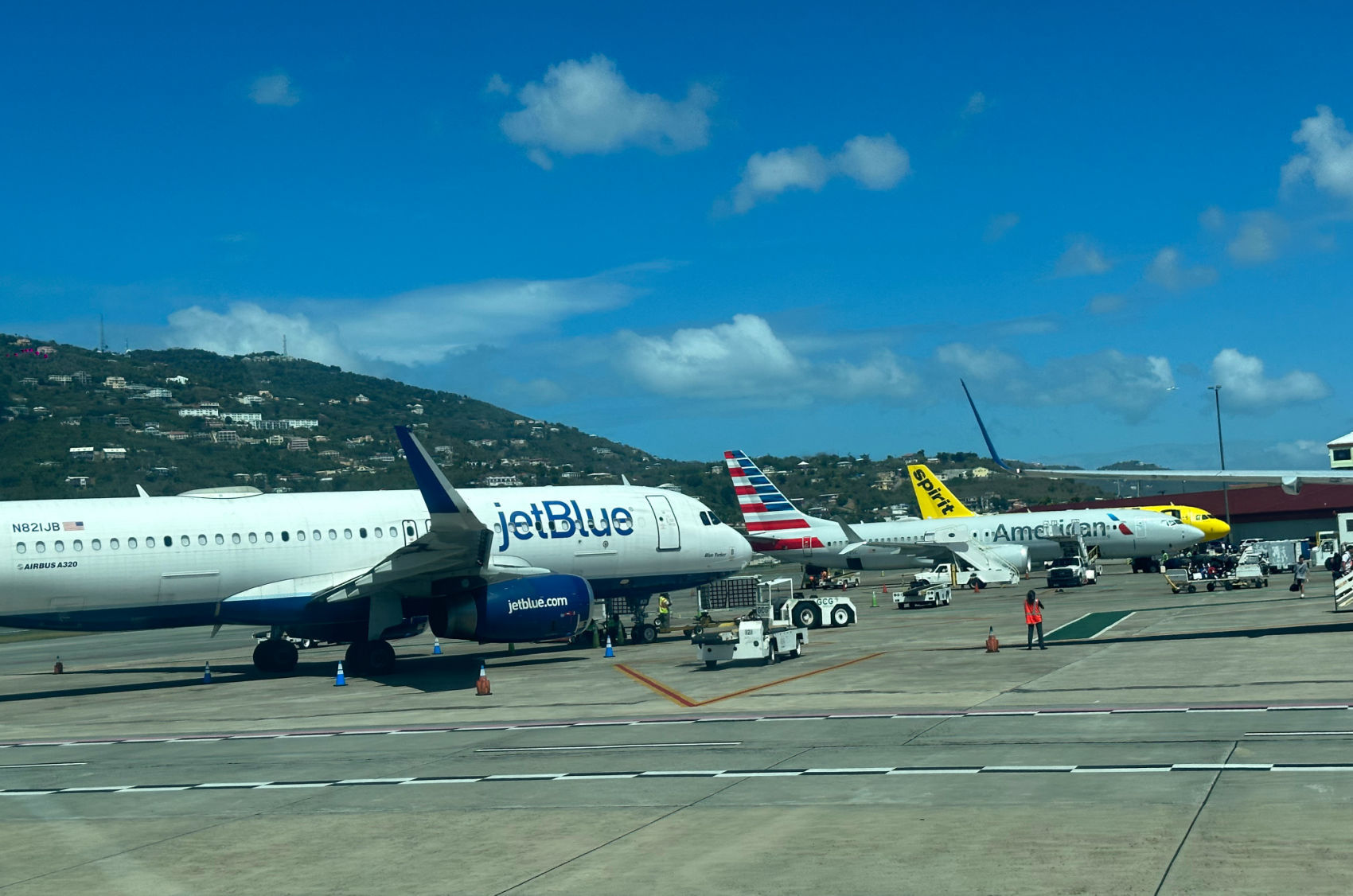 The Virgin Islands Port Authority (VIPA) is preparing for what is anticipated to be an unprecedented surge in holiday travel, as communicated by VIPA's Executive Director, Carlton Dowe.
Dowe reports that both the Transportation Security Administration (TSA) and various airlines are projecting a record number of passengers this holiday season. This surge is expected to be reflected at the Cyril E. King and Henry E. Rohlsen Airports, as well as the ferry ports across the U.S. Virgin Islands.
In light of this, Dowe stresses the importance of travelers arriving at least three hours prior to their flight's departure time. This is particularly crucial given the ongoing construction at Cyril E. King Airport, where parking is currently not available. Dowe recommends travelers consider being dropped off or using the complimentary public parking near the former Island Beachcomber Hotel.
At Henry E. Rohlsen Airport in St. Croix, while parking is available, Dowe cautions against parking along terminal curbsides, warning of potential fines or vehicle towing.
Regarding seaport operations, Dowe assures that passenger and car ferry services will run as usual during the holidays. He advises passengers to arrive 20 to 30 minutes early to avoid delays and to heed instructions from VIPA's marine staff and security contractors for a smooth travel experience.
Dowe also reminds the public to observe all parking regulations at both airports and ferry ports, emphasizing that with the expected rise in traveler numbers, parking rules will be strictly enforced.
Concluding his announcement, Dowe extends his best wishes on behalf of the Virgin Islands Port Authority: "We wish everyone a safe and joyful holiday season."
New Direct Flight by Sky High Dominicana Connects Dominican Republic with St. Croix Starting Mid-December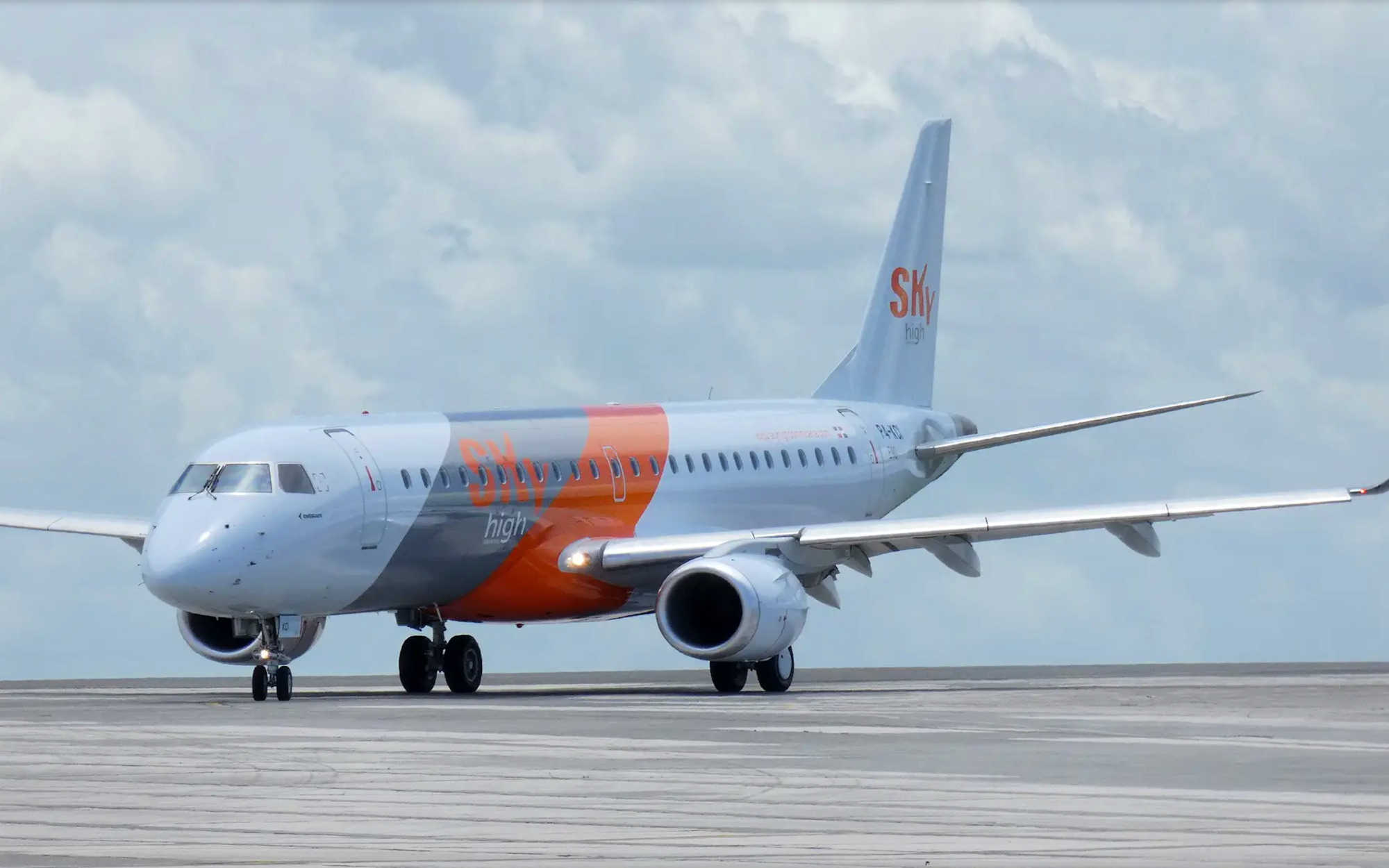 In a significant development for Caribbean air travel, Sky High Dominicana is set to launch a new direct flight service from the Dominican Republic to St. Croix. This service, beginning December 13, represents a key expansion in the airline's regional network.
Sky High Dominicana's newest route will feature a weekly flight every Wednesday. The chosen aircraft for this route is the Embraer-190, known for its comfort and efficiency. With a capacity to accommodate 97 passengers, the aircraft is divided into nine Business class and 88 Economy class seats. Remarkably, the flight time is just 50 minutes, offering a quick and convenient option for travelers.
The airline has made booking easy and accessible with options available on their official website, skyhighdominicana.com. This initiative aligns with the airline's goal of enhancing connectivity across the Caribbean and beyond.
Carlton Dowe, the Executive Director of the V.I. Port Authority, has commended the efforts of his team in fostering improved air connections within the Caribbean. He highlighted the collaboration with the Bryan administration and the V.I. Department of Tourism in their joint endeavor to increase air travel options.
Sky High Dominicana's latest route addition to St. Croix is a testament to its ongoing strategy to broaden its reach. With the inclusion of St. Croix, the airline now serves 21 destinations across various regions, including North America, Central America, South America, and the Caribbean. This expansion is anticipated to have a positive impact on tourism and to strengthen business and cultural ties between the USVI and Santo Domingo.
Cesarina Beauchamps, President of Sky High Dominicana, expressed the company's commitment to linking destinations seamlessly. "Each new route we introduce is a step towards fulfilling our promise of delivering outstanding service and comfort to our passengers," Beauchamps stated.
Enhanced St. Croix Route by Spirit Airlines with Airbus A321neo Aircraft Commencing Soon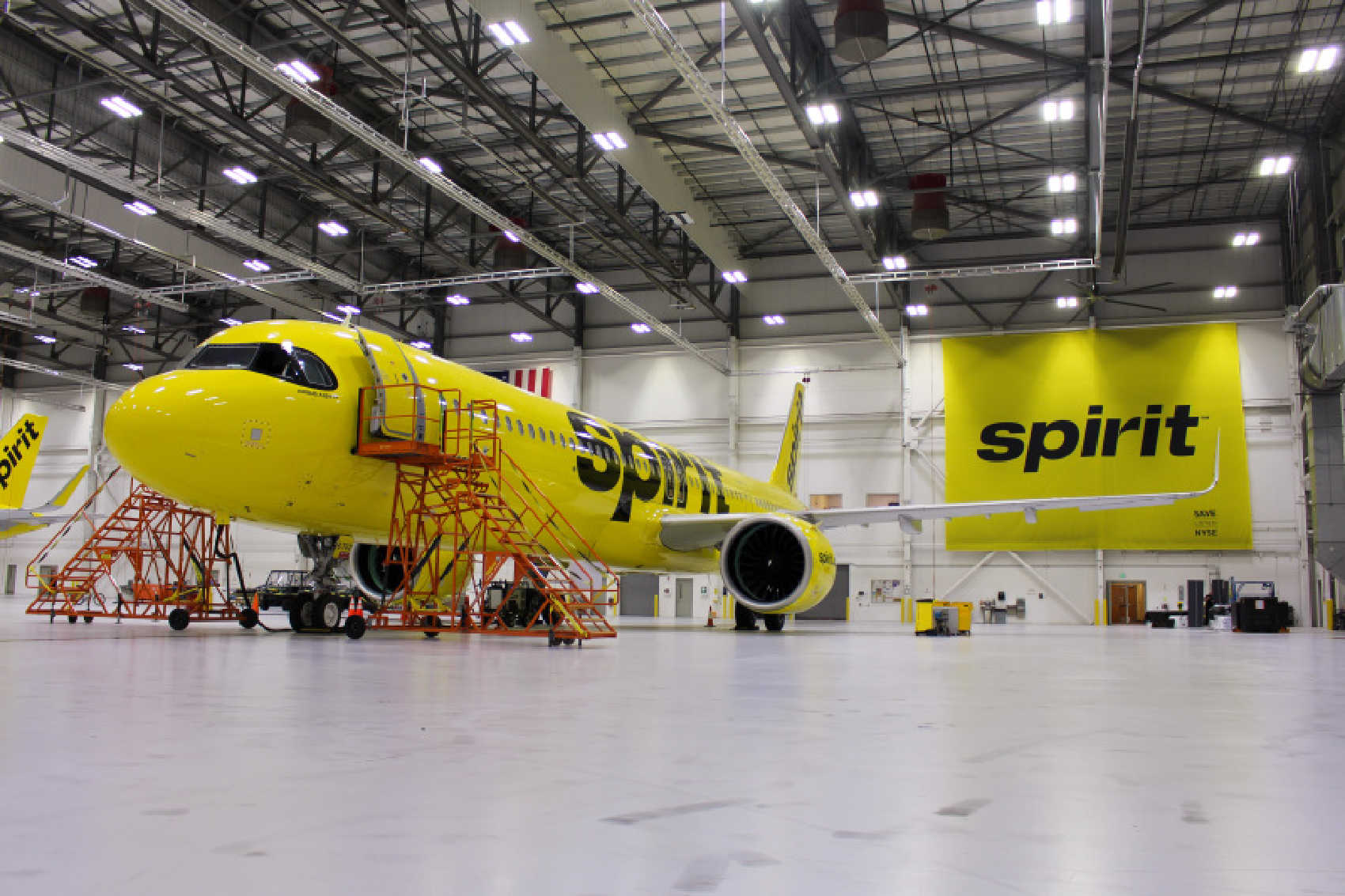 Spirit Airlines is poised to bolster its daily connectivity between Fort Lauderdale and St. Croix with a notable upgrade. Effective November 15, 2023, the carrier will be deploying the advanced Airbus A321neo aircraft, replacing the existing A
320 on this specific route, a change slated to last until January 9, 2024.
Here are the particulars for the revamped St. Croix route:
Flight NK438 is scheduled to depart Fort Lauderdale at 12:47 PM, making its way to St. Croix and landing at 4:28 PM.
On the return leg, flight NK449 will take off from St. Croix at 5:23 PM and is expected to reach Fort Lauderdale by 7:31 PM.
These flights are set to operate daily, showcasing the A321neo aircraft.
Zooming out to a broader operational landscape, Spirit Airlines has orchestrated several alterations to its flight schedule for December 2023 and January 2024. A few routes initially slated to resume in December 2023 have been deferred to January 2024. The temporary hiatus from December 4, 2023, to January 10, 2024, affects routes connecting cities like Baltimore to San Antonio, Chicago to New Orleans, and Orlando to Hartford, among others.
Earlier dispatches highlighted various route modifications, such as the cessation of services from Fort Lauderdale to Aguadilla starting December 3, 2023, and from Orlando to Ponce beginning December 2, 2023. On a positive note, certain routes, such as those connecting Fort Lauderdale to Hartford and Fort Myers to Atlanta, initially planned only up until December 3, 2023, have now been extended through May 7, 2024.
A steady aspect amidst these adjustments is the unchanged service resumption date of November 15, 2023, for the Houston – Tampa route.
Travel aficionados and aviation enthusiasts are urged to keep abreast of forthcoming announcements from Spirit Airlines, as the carrier continues to navigate the evolving travel milieu.