Enhanced Support Measures Announced for SBA's Disaster Loan Program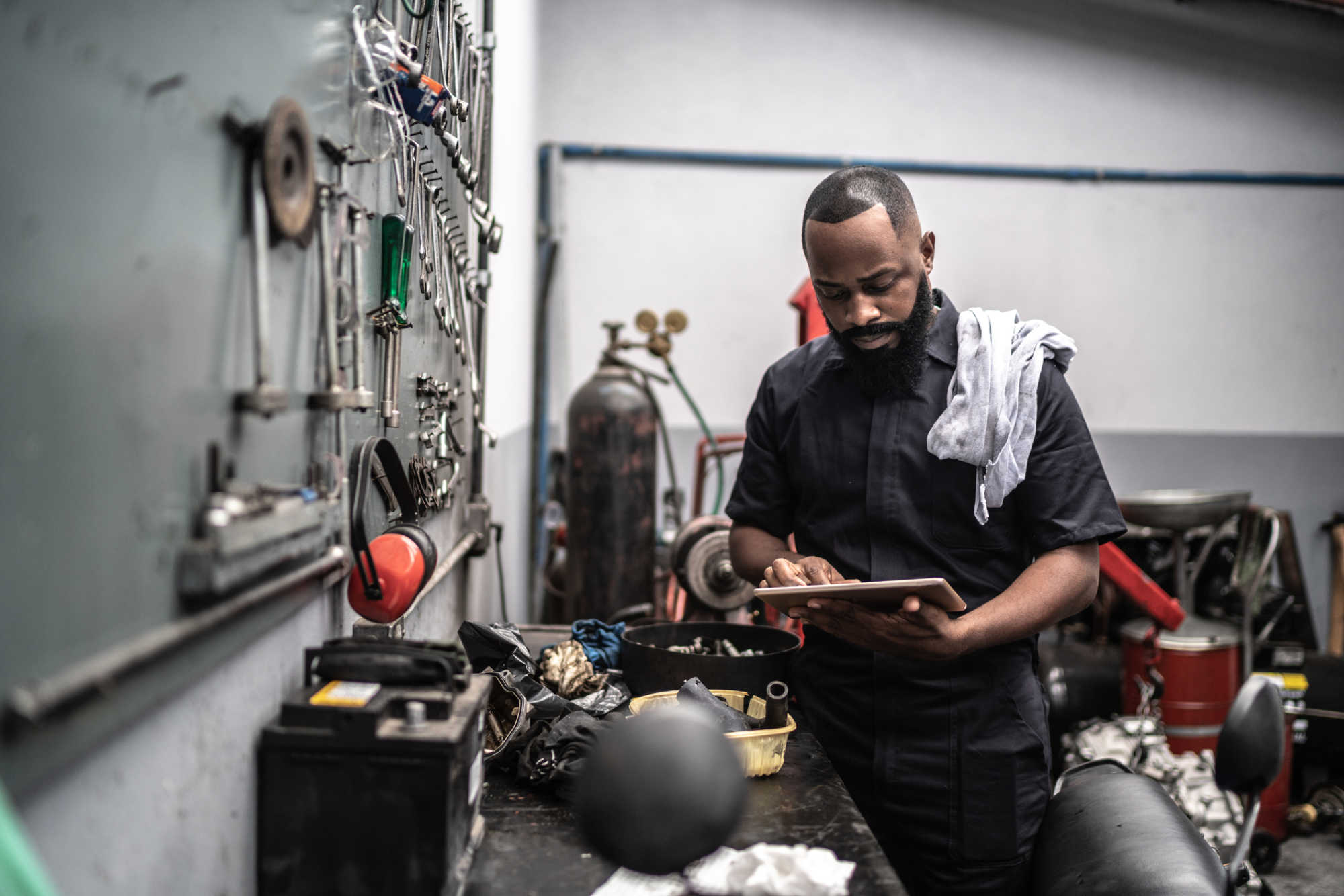 In an endeavor to better aid small businesses and disaster survivors, the Small Business Administration (SBA) has revealed sweeping changes to its disaster lending scheme. As of July 31, 2023, these modifications will be applicable to every federally declared disaster, focusing on providing more adaptable and cost-effective loans.
Isabella Casillas Guzman, the SBA Administrator, emphasized the institution's determination to allocate maximum resources towards communities grappling with the escalating frequency of natural disasters, a consequence of climate change. Guzman mentioned, "By introducing these adjustments, we're hoping to bolster recovery efforts of nonprofits, small businesses, homeowners, and renters, enabling their communities to regain their strength and vitality."
Highlighting the transformative nature of the updates, Bailey DeVries, who serves dual roles as the associate administrator for both investment and innovation and capital access, mentioned that such alterations hadn't been seen in close to thirty years. DeVries added, "By raising the limits of home disaster loans substantially, we aim to ensure communities possess ample funds to reconstruct and bounce back."
Adding to this sentiment, Francisco Sánchez Jr., from SBA's Office of Disaster Recovery and Resilience, expressed that these reforms are part of a broader strategy to revamp the SBA's approach to disaster preparedness and response. This strategy seeks to invest more capital in rebuilding communities and amplifying resilience against impending calamities.
Noteworthy Amendments Comprise:
Elevated Loan Ceilings: Home disaster loans, earmarked for primary residences, have seen an increase, now capped at $500,000 from a previous $200,000. Meanwhile, personal property loan maximums have also witnessed a jump from $40,000 to a substantial $100,000.
Landscape Limit Abolished: The pre-existing $5,000 restriction on landscaping expenditures has been removed, now constrained only by the comprehensive real estate repair budget.
Lengthened Payment Grace Period: A shift from a 5-month to a 12-month initial payment deferment period for all disaster loans offers victims a longer cushion before commencing repayments.
Interest Reliefs: The first year's interest from the primary disbursement date for all disaster loans will be nullified. This amendment assures that the payment hiatus provides tangible financial alleviation.
Augmented Mitigation Loans: Property proprietors can now utilize disaster loan capital to safeguard against a wider array of disasters, thanks to eased restrictions.
Collateral Stipulations: The SBA has chosen to forgo blanket liens on business commodities that don't yield liquidity during potential defaults.
Streamlined Reconsideration Documentation: Enterprises are no longer mandated to furnish financial statements during every reconsideration or appeal for previously rejected submissions.
Broadened Eligibility: Now, consumer or marketing cooperatives can qualify for the Economic Injury Disaster Loan (EIDL) and Military Reservist Economic Injury Disaster Loan (MREIDL) schemes.
Guzman had previously, in 2022, opted to nullify the interest for the inaugural year and inherently prolong the primary payment deferment span to 12 months for disasters proclaimed between September 21, 2022, and September 30, 2023. These revisions are here to stay, extending their influence on all subsequent disaster loans post-September 30, 2023.
Residents of U.S. Virgin Islands and Guam Contest Unfair Overseas Voting Laws at the Ninth Circuit Court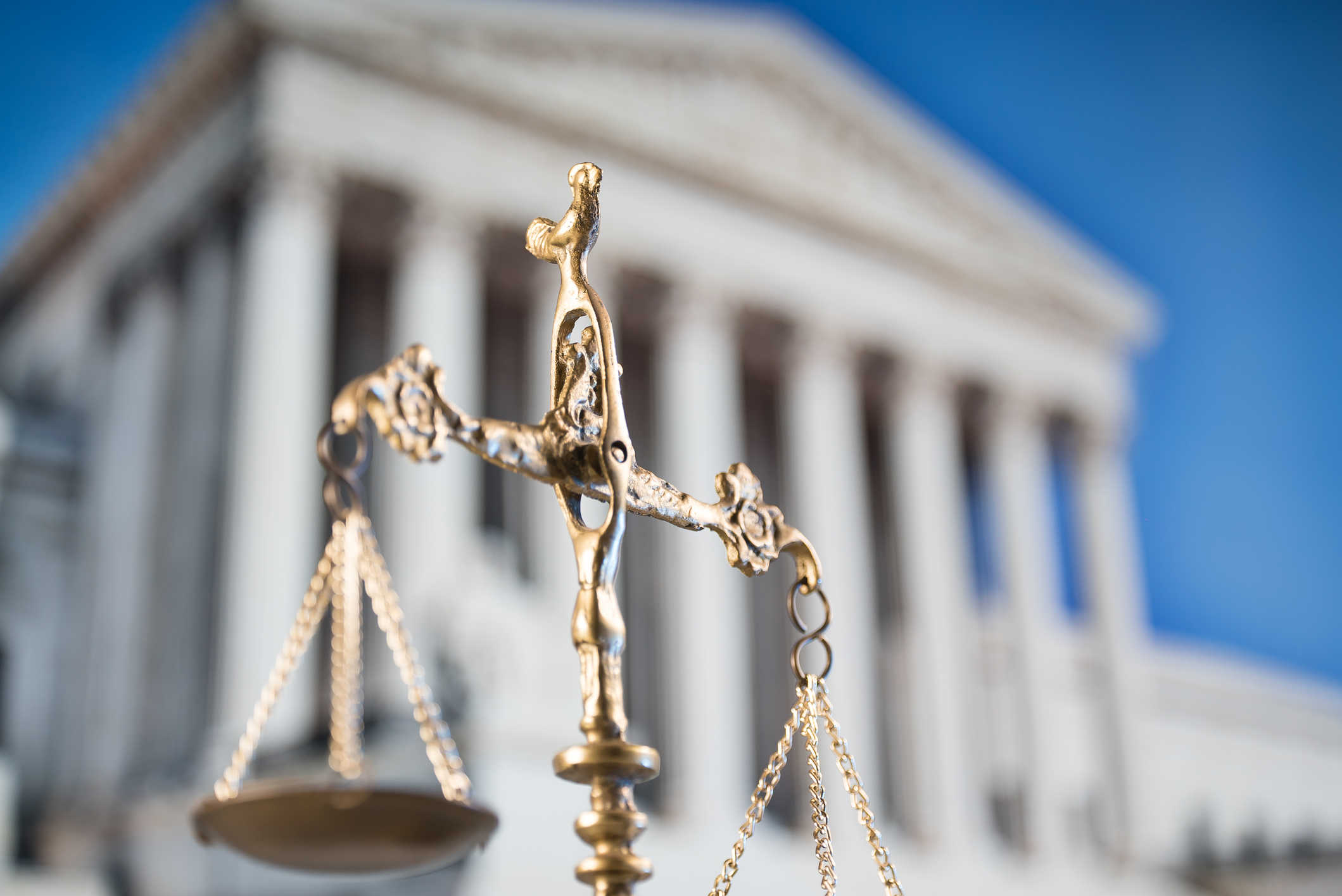 Inhabitants of the U.S. Virgin Islands, Guam, and additional territories are intensifying their battle against what they perceive as prejudiced federal and state overseas voting statutes. The ongoing Borja v. Nago case, presented to the U.S. Court of Appeals for the Ninth Circuit, is a pivotal development in this struggle, seeking to contest these controversial laws.
This week witnessed the plaintiffs imploring the court to oppose the stance of the U.S. Justice Department, which contends that voting does not constitute a "fundamental right" for inhabitants of U.S. territories. According to the Justice Department, residents of these territories can exercise their voting rights for the presidential election through absentee ballots in their last state of residence, provided they live in a foreign country or the Northern Mariana Islands. However, this privilege is not granted to those residing in areas such as Guam or the U.S. Virgin Islands.
Moreover, the Justice Department maintains that, should these laws be ruled unconstitutional, the federal government would still be shielded from legal actions. They propose that states, like Hawaii, have the capability to rectify any damages caused by federal discrimination. The department also implies that revoking overseas voting rights in the Northern Mariana Islands might be a more suitable solution than granting equal rights universally.
Neil Weare, the co-director of Right to Democracy, voiced his disillusionment with the Justice Department's perspective, stating, "The federal government's ongoing efforts to undermine democracy, self-governance, and political influence in U.S. territories is deeply troubling." He stressed the indispensability of voting rights, regardless of one's domicile.
Parker Rider-Longmaid, the legal representative for the Borja plaintiffs, rebuked the Justice Department for defending such a discriminatory federal statute, emphasizing that it is the duty of the federal government to redress the inequalities induced by the law.
In the previous year, a Hawaii district court dismissed a challenge to these laws. Current rules allow residents of states, including Hawaii, who relocate to foreign countries or the Northern Mariana Islands, to retain their presidential voting rights via absentee ballots. Unfortunately, this right is not afforded to those moving to Guam, the U.S. Virgin Islands, or other territories.
The case is currently in the queue for oral arguments in the Ninth Circuit, expected to be scheduled early in the forthcoming year.
In relation to this legal confrontation, Right to Democracy has launched a Territories Art Competition for adolescents between the ages of 12 and 17. The competition encourages participants to illustrate their perceptions of democracy through various mediums such as visual arts, prose, or music. Winners from each territory will be recognized and awarded. The deadline for submissions is October 10, 2023.
Neil Weare aspires for the youth in each territory to utilize this opportunity to articulate their democratic viewpoints, despite the Justice Department's persistent denial of such rights in U.S. territories.
Virgin Islands Port Authority Faces $477K FAA Penalty; Takes Immediate Action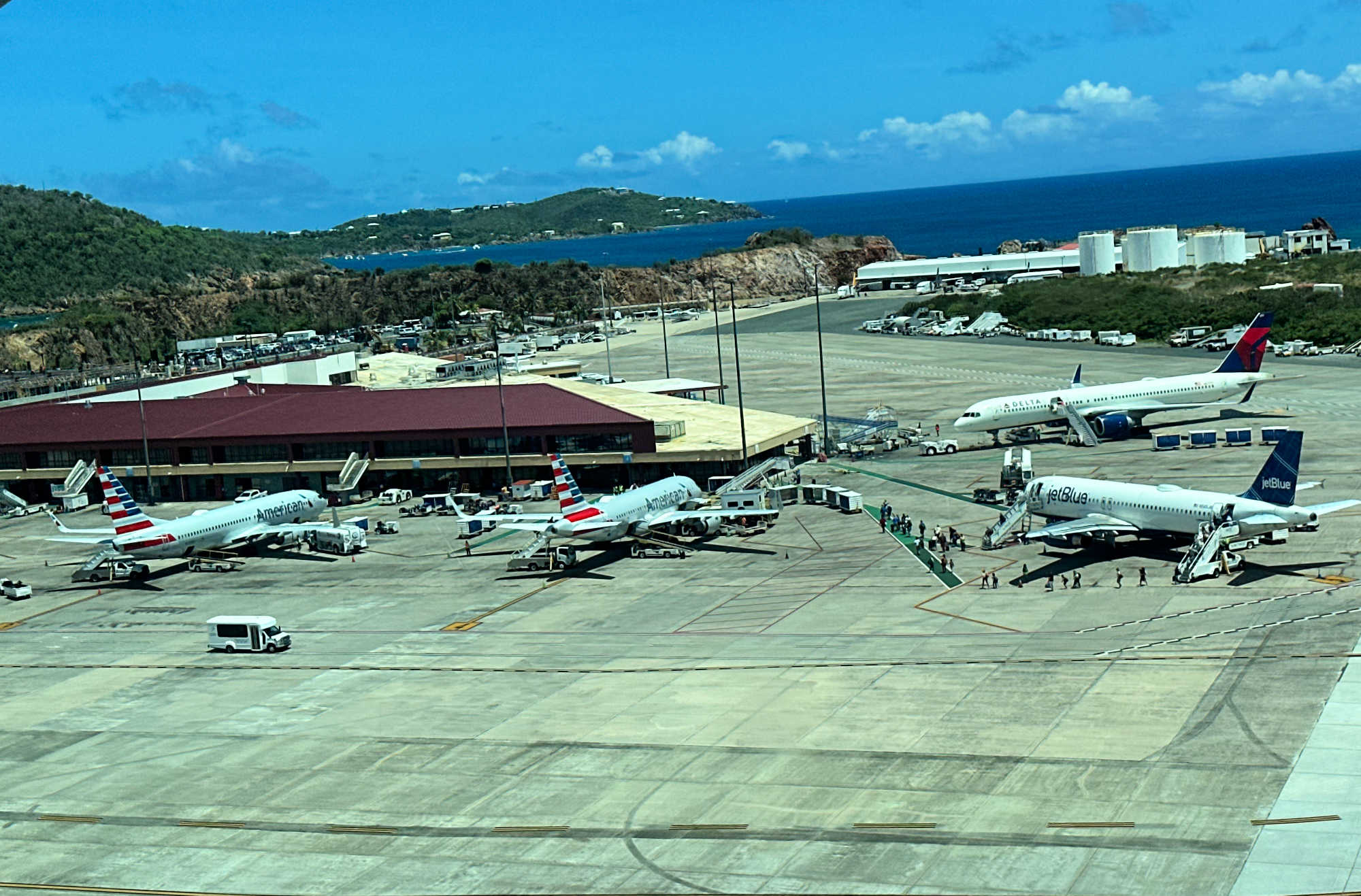 The U.S. Federal Aviation Administration (FAA) has recently proposed a civil fine of $477,000 against the Virgin Islands Port Authority (VIPA) for alleged lapses in maintenance at St. Thomas' Cyril E. King International Airport.
The FAA's proposed penalty, made public this past Tuesday, originates from a series of inspections carried out in 2021 and 2022. These inspections uncovered multiple violations at Cyril E. King Airport, such as deteriorated runway and taxiway surfaces, inadequately graded and drained safety zones, and obstructions within these areas. Additional concerns raised by the FAA include faded or incorrect runway indicators, faulty or absent edge lighting on runways, and improper fuel storage and handling procedures. The FAA also criticized VIPA for not issuing a critical Notice to Airmen (NOTAM), which would have informed airlines about a specific issue with the runway.
Responding promptly to the FAA's enforcement notice, VIPA issued a statement this Thursday. Carlton Dowe, the Executive Director of VIPA, provided further details on the matter. He acknowledged that while some of the issues were already on VIPA's radar, several were newly identified in the FAA's August 23 communication.
Dowe stressed VIPA's proactive approach in addressing these concerns. "We've already submitted a comprehensive response to the FAA, supported by extensive documentation. This proves that many of the cited deficiencies have either been resolved, are currently being addressed, or simply do not exist," Dowe said. He also highlighted VIPA's ongoing partnership with the FAA's Atlanta Airports District Office to plan and implement capital projects aimed at ensuring compliance.
Dowe also took the opportunity to spotlight VIPA's commitment to safety and infrastructure improvements at Cyril E. King Airport. "We're allocating more than $29 million for safety upgrades, and additional projects, such as runway rehabilitation, are also in the works," he noted. Dowe elaborated on the logistical hurdles of operating a single-runway airport like Cyril E. King. "It's not practical to shut down the runway for repairs. Therefore, we've scheduled most of our repair work for nighttime to minimize disruption to flight schedules," he added.
As discussions with the FAA are ongoing, Dowe reassured the public that operations at Cyril E. King Airport would continue without interruption.
Momentum Builds for Plaskett's Bill to Halt NPS Expansion in St. John Amid Calls for Fixed Park Boundaries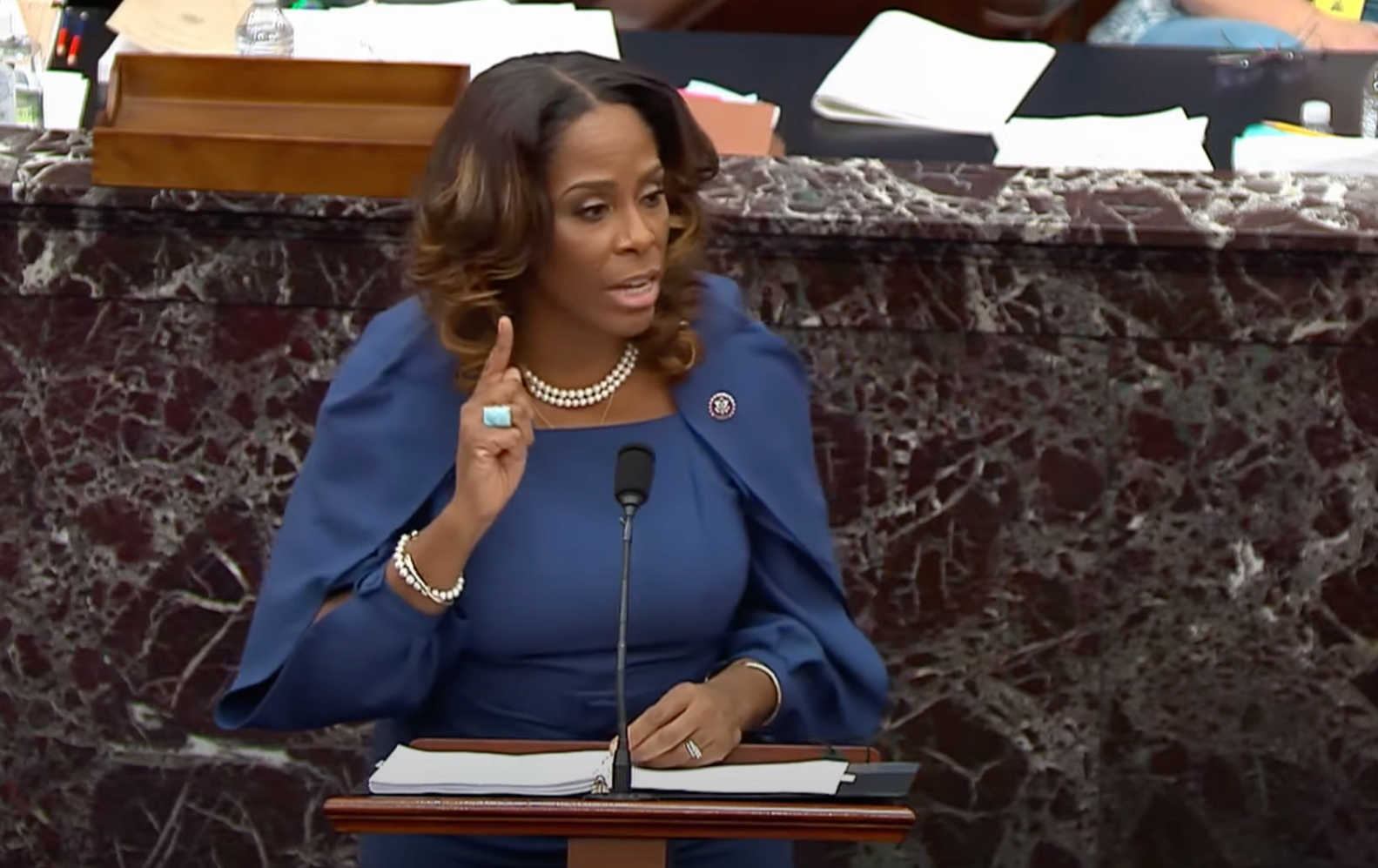 In a recent exclusive discussion, Congresswoman Stacey Plaskett shed light on the growing legislative movement aimed at curbing the expansion of the National Park Service (NPS) on the island of St. John. This initiative comes in response to the concerns of local inhabitants who feel increasingly hemmed in by federally controlled lands.
During the interview, Plaskett touched upon the controversial land exchange involving Whistling Cay and a federal land parcel in Estate Catherineberg. She expressed that the swap was a necessary action given the current circumstances. However, she also recognized the deep-seated emotional responses from the residents of St. John, attributing them to the island's historical relationship with the NPS.
With the NPS currently owning an estimated 60% of St. John, Plaskett posed the question, "The National Park's establishment was undoubtedly a positive development, but at what expense?" She revealed that a bill is underway to permanently establish the boundaries of the Virgin Islands National Park, thereby preventing any future territorial growth by the NPS. The legislation has already undergone its preliminary hearing in the House of Representatives.
Senator Angus King of Maine, chair of the Senate Energy and Natural Resources Committee, has pledged his support for the initiative. Plaskett dismissed the notion that the park's existing boundaries could be reduced, citing President Biden's unwillingness to establish such a precedent. The President has indicated that he would not endorse any measures that could trigger a flood of similar requests from other states and territories.
Plaskett also clarified misconceptions surrounding a land transfer in Maine, which some Virgin Islanders cited as proof that the NPS could relinquish lands without a reciprocal exchange. She explained that the Maine transfer was the culmination of a 30-year-old legislative agreement, not a unilateral land gift from the NPS.
The congresswoman emphasized that the bill to cement the Virgin Islands National Park's boundaries is gaining traction. A companion bill is currently being drafted in the Senate to expedite the legislative process. To further bolster the bill's chances of success, Plaskett has arranged for Senate staff to visit St. John and engage with the local community, as the island's future has implications for the entire Virgin Islands territory.