Department of Education Schedules USDA Commodity Drive-Through Distribution Events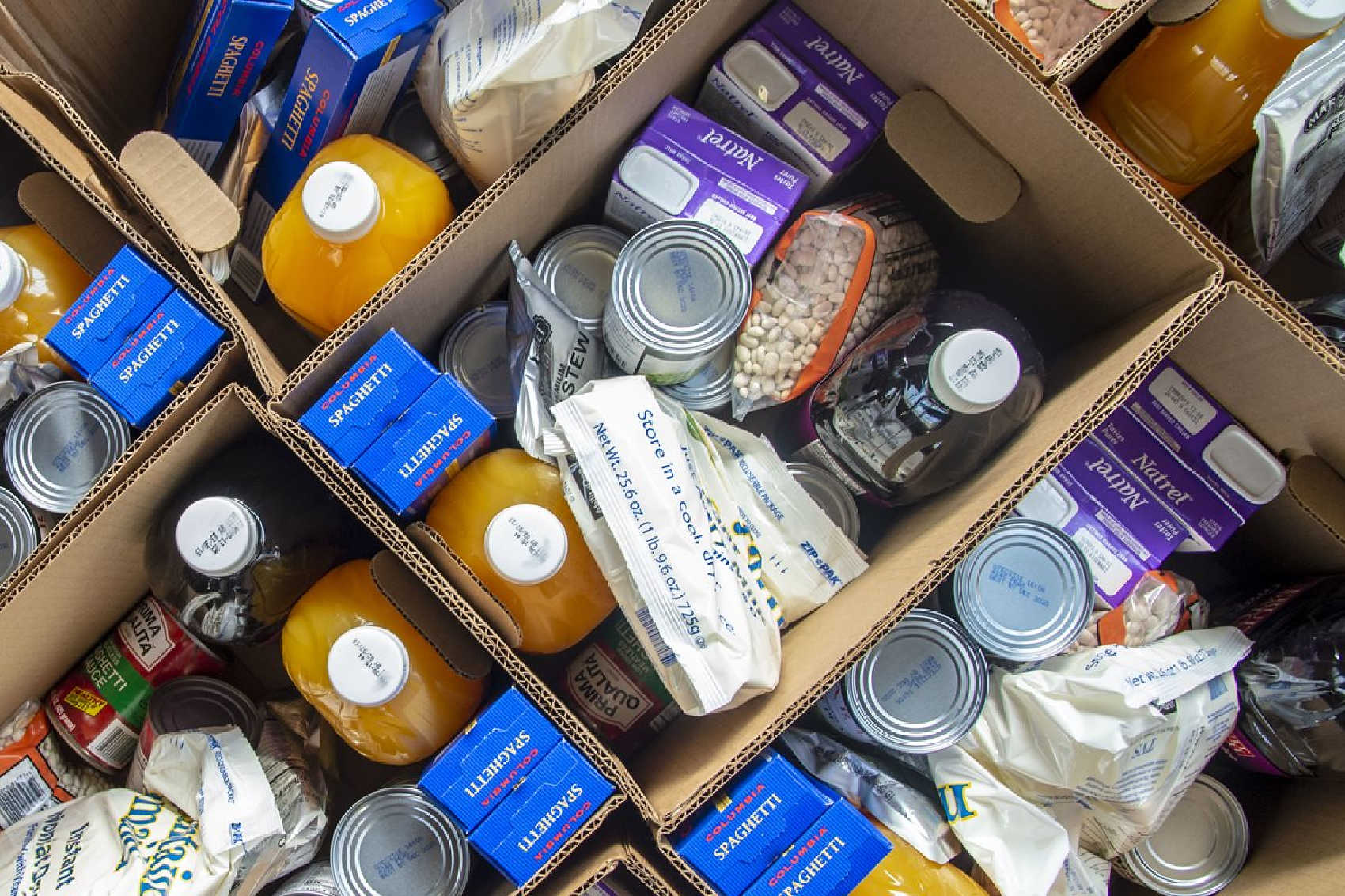 The Department of Education's State Office of Special Nutrition Programs in the Virgin Islands is gearing up to host drive-through distribution events, facilitating the handover of USDA commodities for the region. This initiative is an offshoot of the Emergency Food Assistance Program (TEFAP) and stands accessible to all qualifying inhabitants of both the St. Thomas – St. John District and the St. Croix District.
Event Schedule and Venue
For residents of the St. Thomas – St. John District, the distribution is set for Saturday, September 16 at the Lockhart K-8 School, kicking off promptly at 7:00 a.m. and extending until stocks deplete. Meanwhile, the St. Croix District will hold its event on Saturday, September 23 at the St. Croix Educational Complex High School, also beginning at 7:00 a.m. and concluding when supplies are exhausted.
Qualification Guidelines
It's imperative to note that TEFAP's eligibility is anchored on income, not age. Furthermore, the commodities are limited to one package per household. Eligible recipients should align with at least one of the following:
A gross family income that remains below 185% of the Federal Income Eligibility Guidelines for the fiscal year spanning July 1, 2023, to June 30, 2024.
Enrollment in recognized income-certified support schemes such as the Supplemental Nutrition Assistance Program or the Medical Assistance Program, or residency in a government-subsidized public housing initiative.
Self-declaration of income via the designated segment on the application form if not encapsulated by the above categories.
Necessary Documentation
Participants are required to furnish suitable identification at the time of the event. Those resorting to the Self-Certification Form should be armed with details related to their gross income. Regrettably, the absence of conclusive evidence will render one ineligible to acquire a commodity package.
For further clarifications or details, Federal Commodities Officer, Mr. Correy Lettsome, is available at (340) 774-0100 ext. 2818.
Commitment to Civil Rights
This program staunchly adheres to the tenets set out by Federal civil rights law and the accompanying U.S. Department of Agriculture civil rights regulations. Discrimination on grounds of race, gender, nationality, disability, age, or any prior engagement with civil rights activities is vehemently opposed.
Should individuals with disabilities necessitate alternate communication means or if there's a requirement for information in a non-English language, they can approach the USDA via the Federal Relay Service at (800) 877-8339. Grievances related to discrimination can be channeled through the USDA Program Discrimination Complaint Form or directed to the U.S. Department of Agriculture's Office of the Assistant Secretary for Civil Rights.
St. Croix District Schools Reopen Today After Addressing Teacher Concerns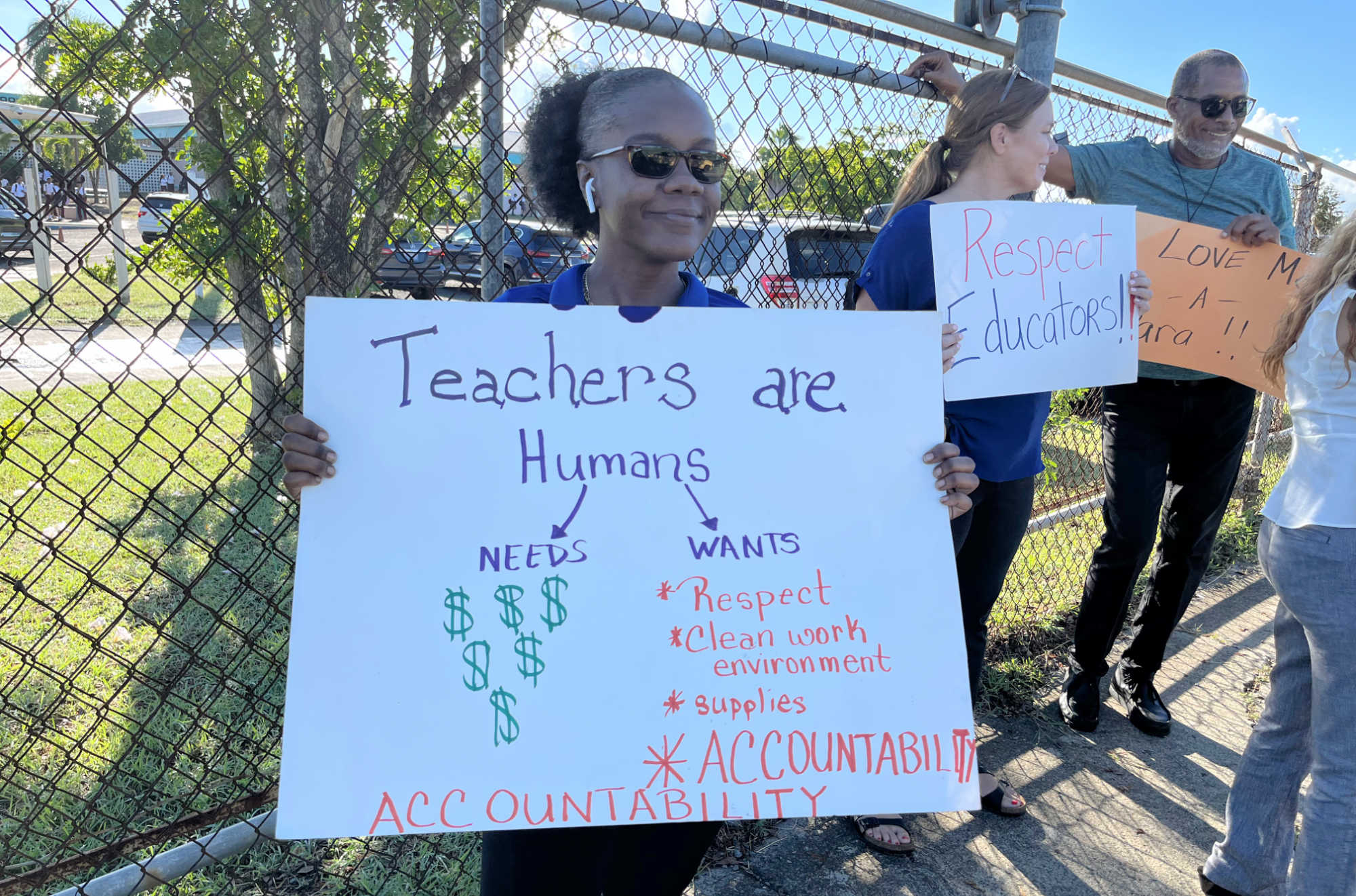 Today, September 21, 2023, the Virgin Islands Department of Education (V.I. D.O.E.) has confirmed that schools in the St. Croix District will resume regular operations. This update comes in the wake of teacher protests that disrupted school activities on Wednesday. According to the department, constructive discussions have been held with the American Federation of Teachers Local 1826 (AFT) to address concerns and minimize educational disturbances.
Earlier this week, an unexpected number of teacher absences led to a critical staff shortfall, forcing the closure of all elementary and junior high schools in the district. Among those affected was the John H. Woodson Junior High School.
To tackle the issues raised by educators, senior officials from the V.I. Department of Education, including those from the St. Croix District, engaged in fruitful conversations with AFT President, Rosa Soto-Thomas. These talks covered multiple areas of concern:
School Electrical Systems: Dionne Commissioner Wells-Hedrington emphasized the urgent need for upgrading school electrical infrastructures, citing Juanita Gardine School as an example. Electrical work at this school began in August and is slated for completion by month's end. The department is considering reallocating funds from the American Rescue Plan Act (ARPA), pending federal approval, to address these issues.
Air Conditioning Upgrades: Using CARES II funding, V.I. D.O.E. announced that it has acquired replacement AC units and components. These will be installed by the Operations Division as soon as they arrive.
Effects of Recent Heatwave: The V.I. D.O.E. acknowledged that the recent heatwave had a considerable impact on school functions. It caused significant damage to electronic devices, totaling more than $3 million. This setback has deterred the possibility of a swift transition back to virtual education. Parents and students have been urged to return their electronic devices promptly. Schools most impacted by the heatwave are expected to have revised schedules beginning Monday, September 25.
Teacher Certification: Remarkably, about 80% of the teaching staff are either uncertified or approaching recertification deadlines. The department announced its commitment to provide professional development opportunities and appealed for AFT's collaboration in assisting teachers, particularly those specializing in Special Education.
The Department of Education has reiterated its commitment to maintaining a safe and enriching educational environment for students. It expressed appreciation for the union's cooperation in resolving these critical issues and pledged ongoing transparency and open communication as the situation continues to evolve. One of the department's key objectives is to minimize educational disruptions, thereby reducing the need for additional school days as compensation. Support from the local community remains integral to these efforts.
By addressing these issues promptly and engaging in dialogue with teacher unions, the V.I. Department of Education aims to stabilize the educational landscape in the St. Croix District. The department's unwavering focus on student welfare and teacher needs ensures a more harmonious path forward for all stakeholders involved.
HUD Allocates $1.5 Million for HIV/AIDS Housing Initiatives in the U.S. Virgin Islands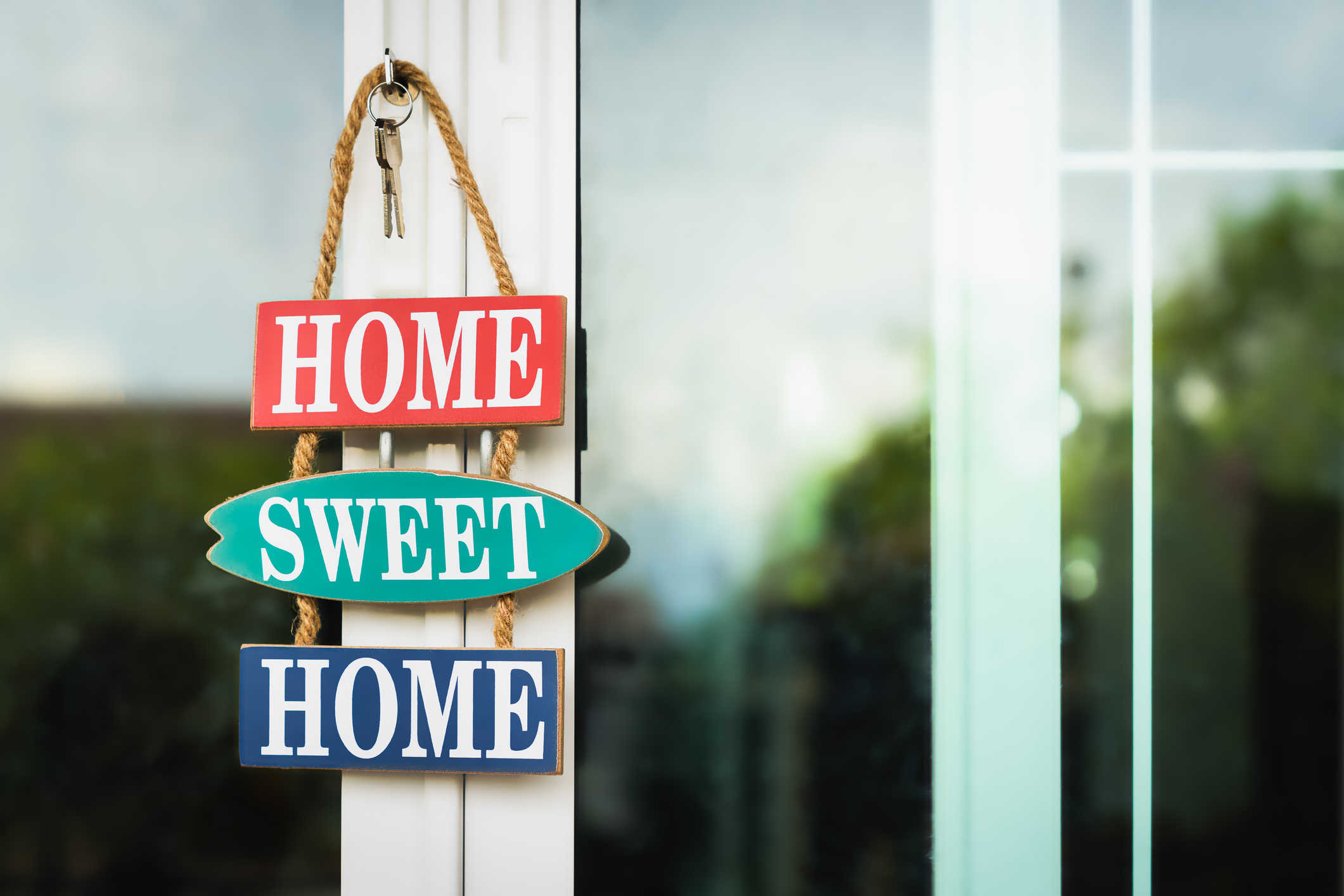 In a significant initiative aimed at enhancing housing options for individuals impacted by HIV/AIDS in the U.S. Virgin Islands, the U.S. Department of Housing and Urban Development's (HUD) Office of HIV/AIDS Housing has granted $1,510,082 to a local non-profit organization, Meeting the Needs of Our Community Inc.
This financial backing is a segment of the broader Housing Opportunities for Persons With AIDS (HOPWA) Permanent Supportive Housing (PSH) Renewal and Replacement Grant. This disbursement is part of an expansive plan that allocates almost $30 million across the United States. These funds assist in various housing-related endeavors, including tenant-oriented rental aid, supportive services, and other essential housing activities. The current announcement serves as the first of two planned rounds of grant allocations.
Speaking on the matter, HUD Secretary Marcia L. Fudge articulated the critical importance of this funding, stating, "Secure, consistent, and affordable housing is a vital factor in determining health outcomes." She continued by emphasizing HUD's commitment to eradicating prejudice against HIV-affected individuals, expanding the availability of specialized housing and services, and, crucially, mitigating the stigma associated with the ailment.
Deputy Regional Administrator Tiffany Cobb offered insights into the broader societal issues confronting those with HIV. She highlighted that the existing grant aims to "guarantee not only the availability of safe and economical housing but also access to indispensable resources and services for those living with HIV in the U.S. Virgin Islands."
Numerous studies validate the essential role that stable housing plays in the wellness of individuals living with HIV. Stable living conditions contribute to improved health metrics, including effective viral control. It is noteworthy that when the viral load is untraceable, transmission risks drop to zero. Apart from offering housing solutions, the grant funding will facilitate access to crucial services, including case management, mental health support, prevention of substance abuse, and job skill training. This blend of housing and supportive services is instrumental in promoting residential stability, bettering health outcomes, and enhancing the quality of life. It also helps those prepared to transition to the private housing sector.
Since launching in 1992, HUD's HOPWA Program has been a national cornerstone, delivering essential resources that have significantly impacted the development and management of top-quality supportive housing programs. Through the HOPWA initiative, HUD extends financial support to municipalities, states, and not-for-profit organizations, empowering them to offer housing aid and essential services to low-income individuals and families affected by HIV. With its primary mission of providing stable housing, ensuring consistent medical treatment, and aiding complex therapy plans, the HOPWA program exemplifies HUD's enduring commitment. For more information on the HOPWA program, visit HUD Exchange.
Puerto Rico's National Guard Lends a Helping Helicopter for Bovoni Landfill Fire Crisis in the U.S. Virgin Islands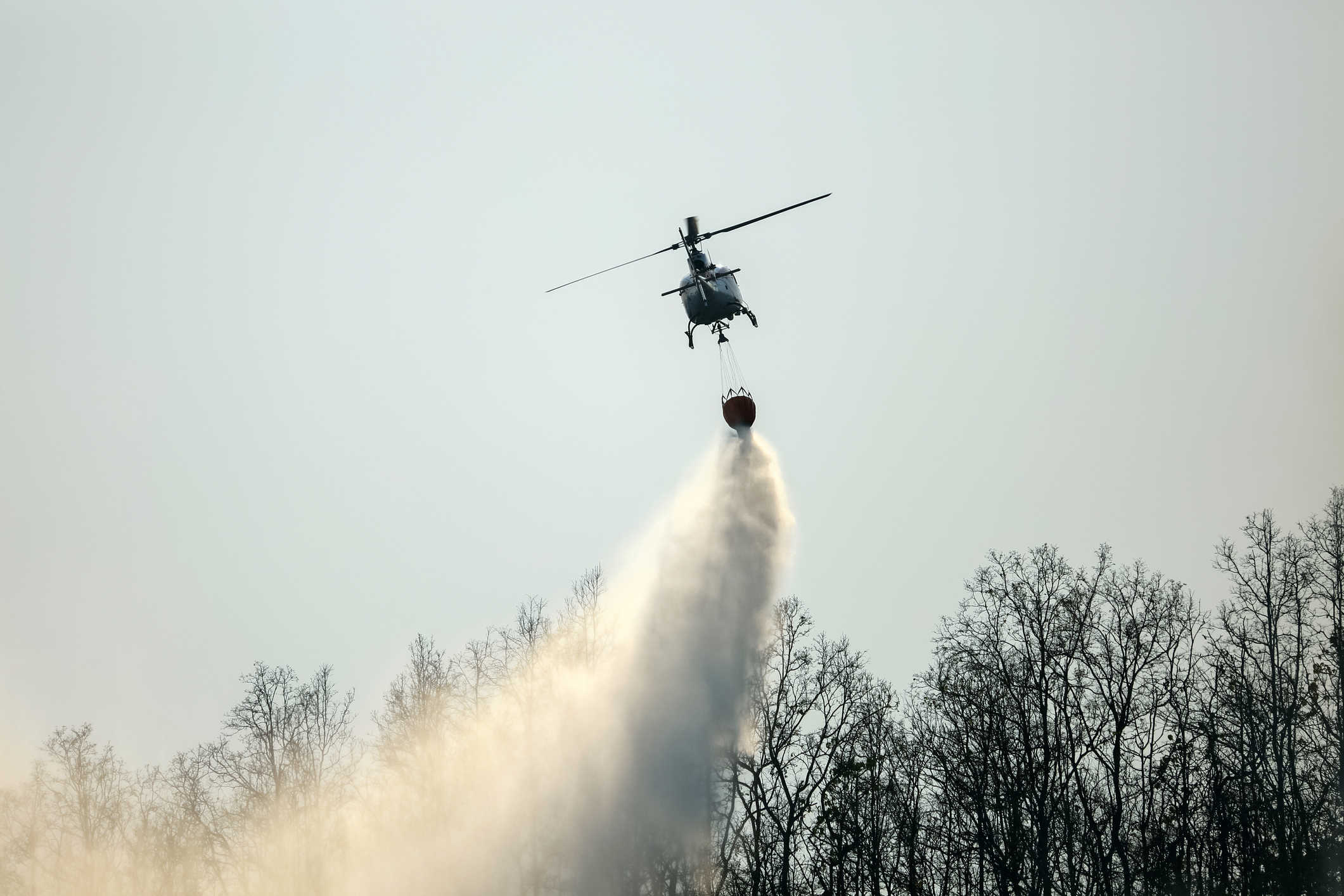 In a critical partnership, the Puerto Rico National Guard is aiding U.S. Virgin Islands emergency teams with a specialized firefighting helicopter to tackle the persistent fire at the Bovoni Landfill. The announcement came from Daryl Jaschen, the Director of the Virgin Islands Territorial Emergency Management Agency (VITEMA), during an emergency media briefing on Wednesday afternoon.
Jaschen outlined that the helicopter is equipped with a sizable water bucket, capable of carrying more than 650 gallons. The aircraft will commence operations over the landfill and nearby vicinities starting Wednesday afternoon. He further elaborated that the helicopter will make multiple trips, shuttling seawater from the ocean to help extinguish the fire.
Residents were warned by Jaschen about the potential side effects of these firefighting measures. "Expect an increase in smoke as we deploy water on the blaze," he cautioned, advising those living nearby to remain indoors and to keep windows and doors securely closed.
Authorities have opted to keep Bovoni Landfill closed on Wednesday, August 20th. A multi-agency effort is in place across the U.S. Virgin Islands to combat the fire, which erupted almost a week ago. As the helicopter collects water, ground forces will focus on managing the green waste that has accumulated at the site since Hurricane Maria. Jaschen urged the public to steer clear of the area and to comply with instructions from the Virgin Islands Police Department, who are tasked with maintaining safety and public order.
In light of the fire's stubborn nature and the failure of initial suppression strategies, Governor Albert Bryan declared a state of emergency on Monday. Jaschen reported that a unified command has been established in response to the emergency declaration, involving key agencies such as the Virgin Islands Fire and Emergency Medical Services, Department of Health, Department of Education, Virgin Islands Police Department, Department of Planning and Natural Resources, National Guard, and VITEMA. Crews have reportedly been working shifts that extend up to 20 hours a day to mitigate the emergency.
The community's health remains a high priority. Residents experiencing health issues due to the fire are advised to immediately contact emergency services. Deputy Commissioner Rueben Molloy of the Virgin Islands Department of Health stressed the importance of community safety. "Potential water contamination could result from our firefighting activities," warned Molloy, strongly urging residents to refrain from coming into contact with any water that could have been impacted by the firefighting efforts.
This inter-territorial cooperation between Puerto Rico and the U.S. Virgin Islands is a prime example of how shared resources can benefit communities in times of crisis. The involvement of multiple agencies and the unified command structure further demonstrate the seriousness with which authorities are addressing this environmental and public health emergency.