Cape Air Employee Involved in Cocaine Transaction at Airport; 40-Year Prison Sentence Looms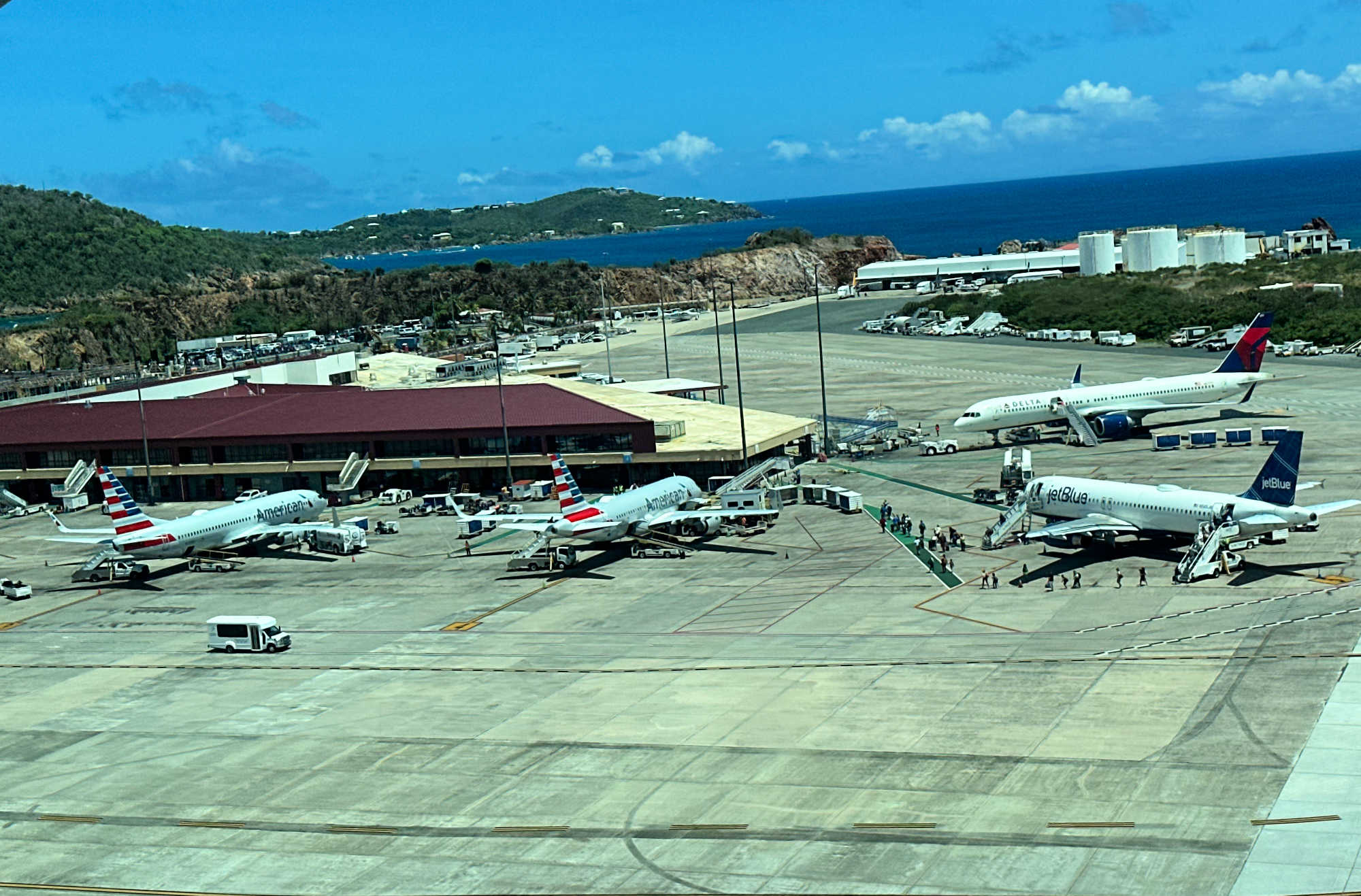 ST. THOMAS — Recent developments in a high-stakes drug case have captured the attention of the U.S. Virgin Islands. Delia L. Smith, the U.S. Attorney, confirmed on Thursday that a 24-year-old by the name of Ahkoi Smith, a native of St. Thomas who has since moved to Florida, has admitted guilt in a cocaine distribution case. His formal plea was registered in front of District Court Magistrate Judge Ruth Miller.
Smith now waits in anticipation of his sentencing, scheduled for December 1, 2023. The gravity of his charges could lead to a severe punishment: a prison term of up to 40 years, supervised release spanning a minimum of three years, and a staggering fine that could potentially reach $1,000,000.
As revealed in the official court filings, the pivotal event leading to Smith's arrest unfolded on January 11, 2023. Smith was set to embark on a Spirit Airlines journey, departing from St. Thomas and touching down in Fort Lauderdale, Florida. Before his flight, he reportedly met with Shakari Francis, an associate working for Cape Air, in an airport restroom near the food and retail section of the Cyril E. King Airport. The duo's interaction allegedly involved Smith receiving two blocks of cocaine.
Federal officers, upon gathering intelligence, approached Smith during his boarding process. In a bid to evade the authorities, Smith impulsively discarded his backpack, filled with the illegal substance, onto the runway and made a hasty escape attempt across the active airstrip. However, his flight was short-lived, as federal officers acted swiftly, detaining him without delay.
It's worth noting that Shakari Francis, implicated in this ordeal, entered a guilty plea concerning a similar cocaine distribution charge earlier this year on June 26, 2023. The justice system is set to determine his fate on October 6, 2023.
This significant drug bust was a result of the meticulous efforts of Homeland Security Investigations. Assistant U.S. Attorney Everard E. Potter is leading the prosecution. This case isn't isolated—it's an integral component of a broader Organized Crime Drug Enforcement Task Forces (OCDETF) initiative. The overarching aim of this program is to pinpoint and neutralize upper-echelon drug syndicates, money laundering operations, and global crime rings that are perceived as threats to U.S. national security. Spearheaded by prosecution professionals, this coalition merges federal, state, and local resources, harnessing collective capabilities to tackle and destabilize criminal hierarchies.
Suspected Shoplifter at Tutu Park Mall Faces Severe Legal Consequences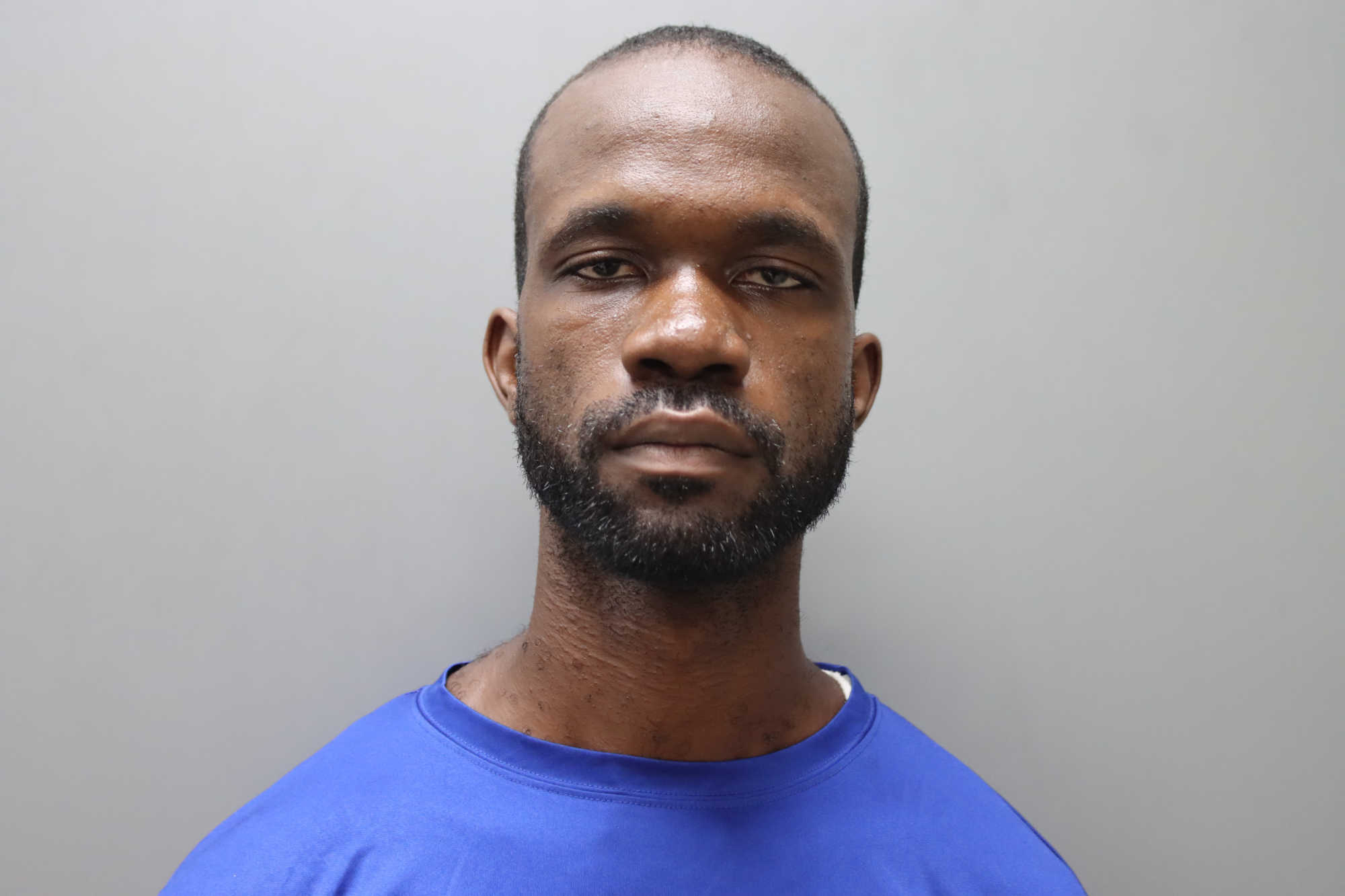 In St. Thomas, a man alleged to be part of a group involved in a shoplifting incident is confronting serious felony charges following his apprehension with the presumed stolen merchandise.
Legal documents reveal that police officers were directed to a grocery store inside Tutu Park Mall after receiving reports of a theft on a Saturday morning. Upon reaching the parking area, officers encountered a man, now identified as Deshante Dennery, alongside a red Mini Cooper, beside a cart loaded with groceries, alcoholic beverages, and assorted items. The officers also discovered a generator nearby. When inquired about the receipts for the articles, Dennery purportedly informed the officers that the purchase proofs were with his "pardna them."
The management and security personnel of the grocery store subsequently recognized Dennery as the individual caught on the security recording, circumventing the payment areas and exiting the store with an unaccounted cart.
After analyzing the surveillance content, officers could discern Dennery and two other accomplices—one male and one female—working in unison, with Dennery and the female leaving the establishment without settling the bills for their carts. The items were later seen being transferred to the red Mini Cooper by Dennery.
Post-evaluation of the suspected looted goods, the cumulative value was estimated to exceed $1000, leading to Dennery's arrest. He faces charges for grand larceny, possession of stolen assets, and facilitating the criminal act. He was detained pending his rights advisement hearing slated for September 25.
During the subsequent Monday hearing, Magistrate Paula Norkaitis validated the charges against Dennery, assigning a bail amount of $15,000 with the possibility of a 10 percent cash provision. If Dennery manages to arrange his pre-trial release, he is confined to the district, mandated weekly check-ins with the probation department via phone, adherence to a daily 9:00 p.m. to 6:00 a.m. curfew, and is prohibited from entering the grocery store's property.
Deshante Dennery's following court appearance is arranged for October 13.
Fugitive in Texas Sexual Assault Case Voluntarily Surrenders to VIPD on St. Croix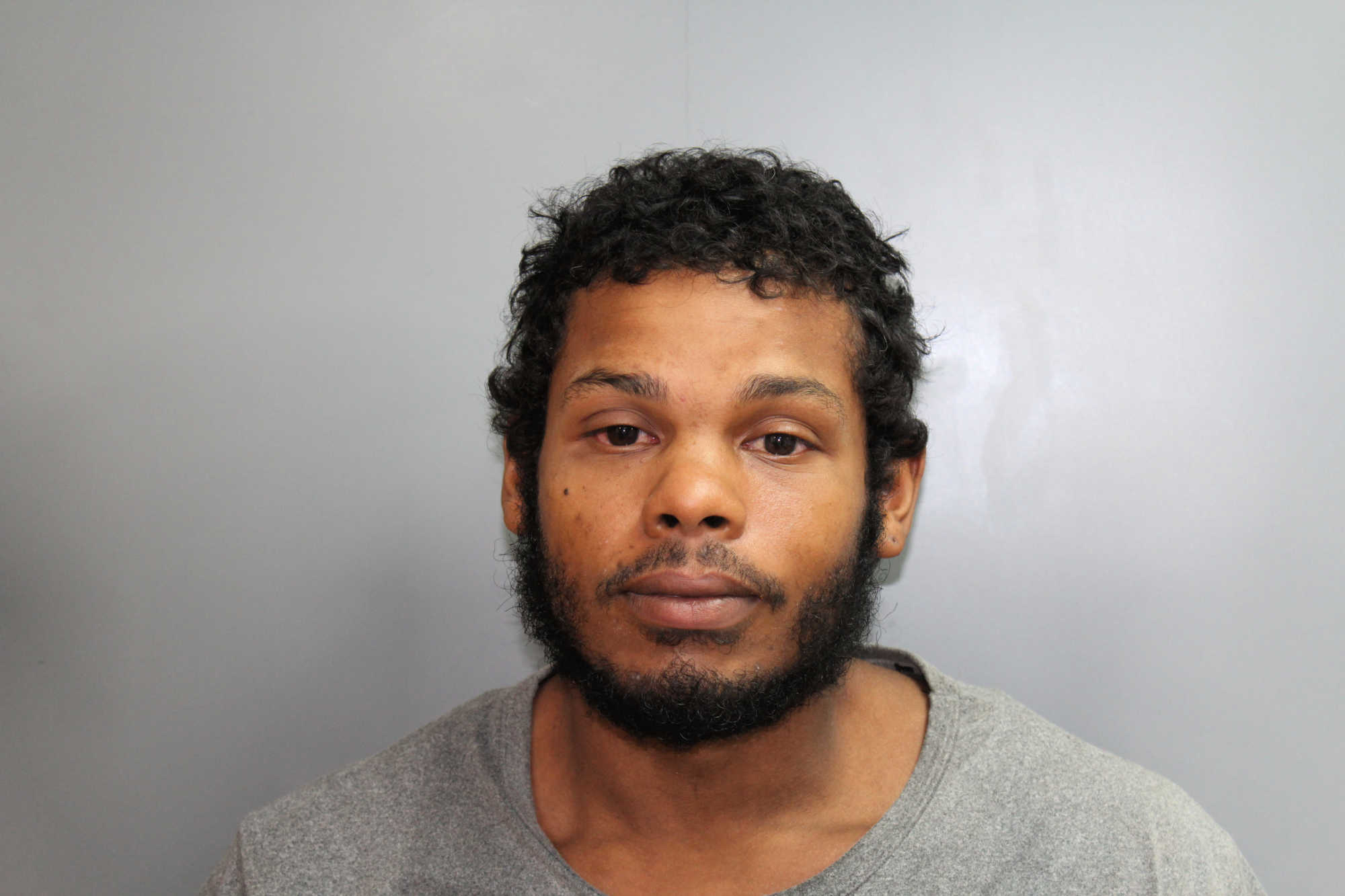 ST. CROIX — A local inhabitant of St. Croix, Kai Cuencas, with a pending warrant in Nacogdoches County, Texas, is currently confined at the John Bell Correctional Facility after initiating his voluntary surrender to the Virgin Islands Police Department (VIPD). He approached local law enforcement to facilitate his surrender and is presently in custody, awaiting transfer.
Cuencas, who was wanted for a serious sexual assault charge in Texas, turned himself in on September 14. He informed the VIPD officers about the existing warrant for his arrest in Texas. The officers swiftly liaised with the National Crime Information Center to corroborate his statement, verifying the active warrant for aggravated sexual assault.
Post-verification with the Nacogdoches Sheriff Department, the local law enforcement reached out to Cuencas using the contact information he provided. Court documents reveal that Cuencas expressed his willingness to be apprehended to address the outstanding warrant, stating he "just needs to be picked up so that he can deal with the warrant."
Cuencas meticulously planned a rendezvous with the officers at a quick-service restaurant located in La Reine. Upon their arrival, he confirmed his identity, presenting a Virgin Islands voter registration card. Subsequently, he was arrested and faced charges as a fugitive from justice. He has been committed to the Bureau of Corrections pending his initial court appearance.
During a rights advisement session on September 18, Magistrate Ernest Morris Jr. received information that Cuencas planned to relinquish extradition proceedings. Cuencas has been mandated to remain in custody until the status conference slated for October 16, allowing Texas ample time to arrange his extradition.
This incident underscores the VIPD's commitment to upholding the law and ensuring that individuals with criminal charges are brought to justice, irrespective of their location. The collaborative efforts between local and out-of-state law enforcement agencies exemplify the concerted commitment to maintaining law and order and ensuring public safety.
It remains crucial for community members to remain vigilant and informed about local happenings and to collaborate with law enforcement agencies to create safer environments. The cooperation between the VIPD and Texas law enforcement demonstrates the significant impact of interdepartmental collaboration in addressing crime and delivering justice promptly.
The implications of this case are profound, emphasizing the importance of law enforcement agencies working in tandem to apprehend individuals wanted for serious crimes. The seamless cooperation and swift action taken by both VIPD and Texas law enforcement illustrate the efficacy of inter-agency collaboration in safeguarding communities and upholding justice.
This incident serves as a pertinent reminder of the legal repercussions awaiting those who attempt to evade justice. It highlights the resolve and diligence of law enforcement agencies in ensuring that individuals facing serious criminal charges are apprehended and made to answer for their actions, thereby contributing to the overall safety and well-being of the community.
In conclusion, the voluntary surrender of Kai Cuencas is a testament to the relentless pursuit of justice by law enforcement agencies. It underscores the importance of community awareness and interdepartmental collaboration in fostering a safer and more secure society.
For more information and updates on this and other local news, stay tuned to USVI News & World Report.
USVI Witnesses 30th Homicide of 2023: Unresponsive Man Discovered with Gunshot Wounds in St. Thomas; Victim Named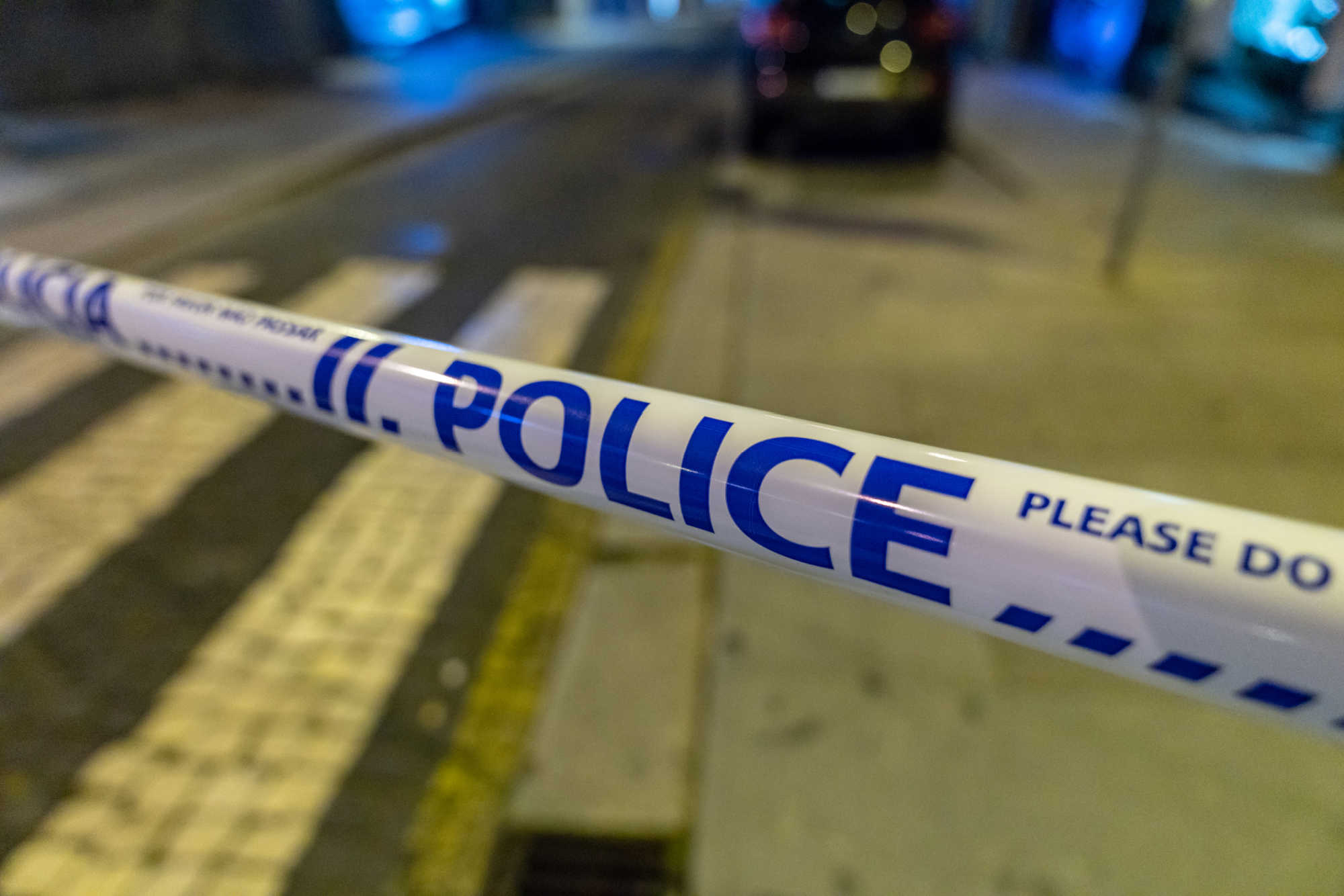 ST. THOMAS — The U.S. Virgin Islands (USVI) has sadly marked another grim milestone, recording its 30th homicide for the year 2023, as confirmed by the Virgin Islands Police Department (VIPD) on Sunday.
On the preceding Saturday, around 11:28 pm, a concerned local reported hearing gunshots near the Concrete Bar on Turpentine Run Road to the 911 emergency hotline. Responding to the urgent call, officers from the Mariel C. Newton Command rushed to the specified location. Upon reaching, they found a man unresponsive in the roadway, displaying clear signs of gunshot wounds.
Emergency Medical Technicians arrived swiftly at the scene and, by 11:41 pm, they ascertained the absence of any vital signs in the male victim, who was later identified by his next of kin as 39-year-old Archie Perry Jr.
This incident brings the total number of homicides in the territory to 30 for the year 2023, with St. Thomas contributing to 16 of these tragic occurrences and St. Croix accounting for the remaining 14.
Authorities are actively seeking any information that could shed light on this incident and are encouraging individuals with relevant knowledge to come forward. Those with pertinent information can contact the Major Crimes Unit directly at 340-642-8449, call 911, or anonymously report to Crime Stoppers through this link.
The community is grappling with the escalating violence and is looking to law enforcement and community leaders for solutions to curb the rising tide of crime. The loss of life has left families grieving and communities in fear, prompting a call for unity and action to address the underlying issues contributing to the violence.
The law enforcement agencies are intensifying their efforts to apprehend the perpetrators and are working in collaboration with community organizations to implement preventive measures and support services for those affected by violence. The focus is on fostering a sense of security and well-being among the residents while ensuring that justice is served for the victims and their families.
The USVI community is urged to remain vigilant and to cooperate with the authorities in their investigations, providing any information that can aid in solving these crimes and preventing further loss of life. The collective effort of the community, law enforcement, and local leaders is crucial in restoring peace and stability in the region.
In conclusion, the tragic surge in homicides in the USVI emphasizes the urgent need for comprehensive strategies to combat crime and violence. The collaboration between the community, law enforcement, and other stakeholders is pivotal in addressing the root causes of violence and in creating a safer environment for all residents. The resolve and unity of the USVI community will be instrumental in overcoming the challenges posed by the prevailing crime situation.