Brown Water Issue in St. Croix: Calls Amplify for Emergency Action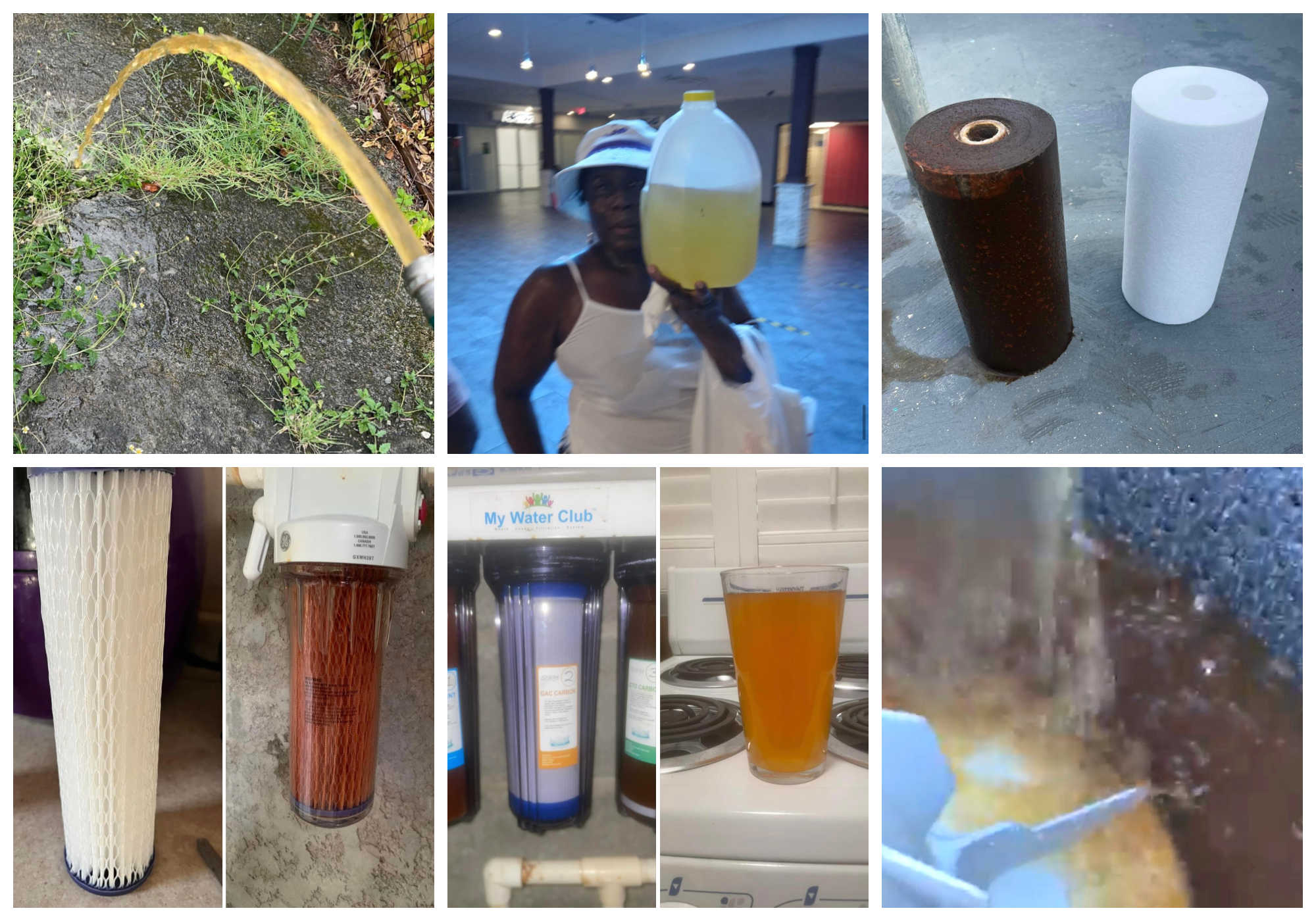 St. Croix, a picturesque Caribbean jewel, currently grapples with a disconcerting challenge: murky, undrinkable brown water pouring out of household taps. The situation has prompted the local lawmakers to call for an official state of emergency, seeing it as a dire crisis that demands immediate attention.
Andrew Smith, the CEO of the Water and Power Authority (WAPA), elaborated on the issue during an in-depth conversation with the Senate Committee on Disaster Recovery, Infrastructure, and Planning. Smith pointed to the island's water system that has been in place for over six decades as the primary culprit. As these iron pipes age, they corrode and release rust, muddying the water. A recent drought has further worsened matters, with WAPA's water storage tanks dwindling to precarious levels.
It's heartening to note that FEMA (Federal Emergency Management System) is poised to overhaul St. Croix's entire wastewater mechanism. However, this doesn't offer immediate relief to locals dealing with unsavory odors and the looming costs of comprehensive filtration solutions. Senators Alma Francis-Heyliger and Samuel Carrion stress the urgency of tapping into federal resources for more expedient help.
Smith, providing a granular analysis, commented, "The majority of this water discolouration arises from the deteriorating pipes, coupled with sediment from the iron content." Adding that the drought's role in reducing water storage has heightened the issue. Specifically, Frederiksted, a local town, has been hardest hit. But, contrary to rumors, Smith clarified this wasn't due to underfunding but its geographical position relative to St. Croix's water distribution infrastructure.
Flushing the system using fire hydrants, a standard procedure to address discolored water, is currently off the table. With the low water reserves, such a move would deplete pressures further, exacerbating the brown water situation.
Fixing this deep-seated problem isn't cheap. Replacing the old, rusty pipes would siphon off nearly $1 billion, equivalent to the territory's annual budget. Sensing the urgency, Senator Carrion has already penned a letter to Governor Albert Bryan Jr., emphasizing the need for an emergency declaration – a call that hasn't yet received a response.
It's encouraging that, by July, WAPA had advanced its application process for FEMA funds intended for a robust overhaul of St. Croix's water infrastructure. Yet, this is a long-term solution. For now, WAPA is brainstorming localized solutions like utility-scale filtration units in the most affected areas.
Recent odor complaints linked to a Sargassum influx further complicate matters. Though larger algae particles can be filtered out, once they decompose, the resulting taint in the drinking water becomes a challenge to eliminate. Smith cited two primary reasons for the lingering stench. First, residents, due to the drought, are tapping into stored WAPA water, which retains the residual Sargassum odor. Additionally, the low water flow, which also causes discoloration, intensifies this problem.
In brighter news, WAPA has amped up its efforts with regular system flushes, additional water treatment chemicals, and frequent quality checks. According to Smith, the authority consistently aligns with the U.S. Environmental Protection Agency's primary standards. However, there's a slight caveat: testing doesn't extend to end-users, which is where most quality complaints emerge.
Smith also addressed concerns about WAPA's recent tariff increase under the Levelized Energy Adjustment Clause (LEAC) for water. He affirmed that the rates are strictly pegged to service costs. He clarified that their drinking water provider, Seven Seas, wasn't to blame for the brown water issue. Historically, he added, an artificially-low LEAC led to inadequate funds, restricting WAPA from revamping critical aspects of its infrastructure.
This evolving situation in St. Croix underscores the pressing need for infrastructural investments and proactive measures to ensure residents' well-being.

Swift Recovery: WAPA Achieves Full Power Restoration in St. Thomas and St. John Following Crucial Repairs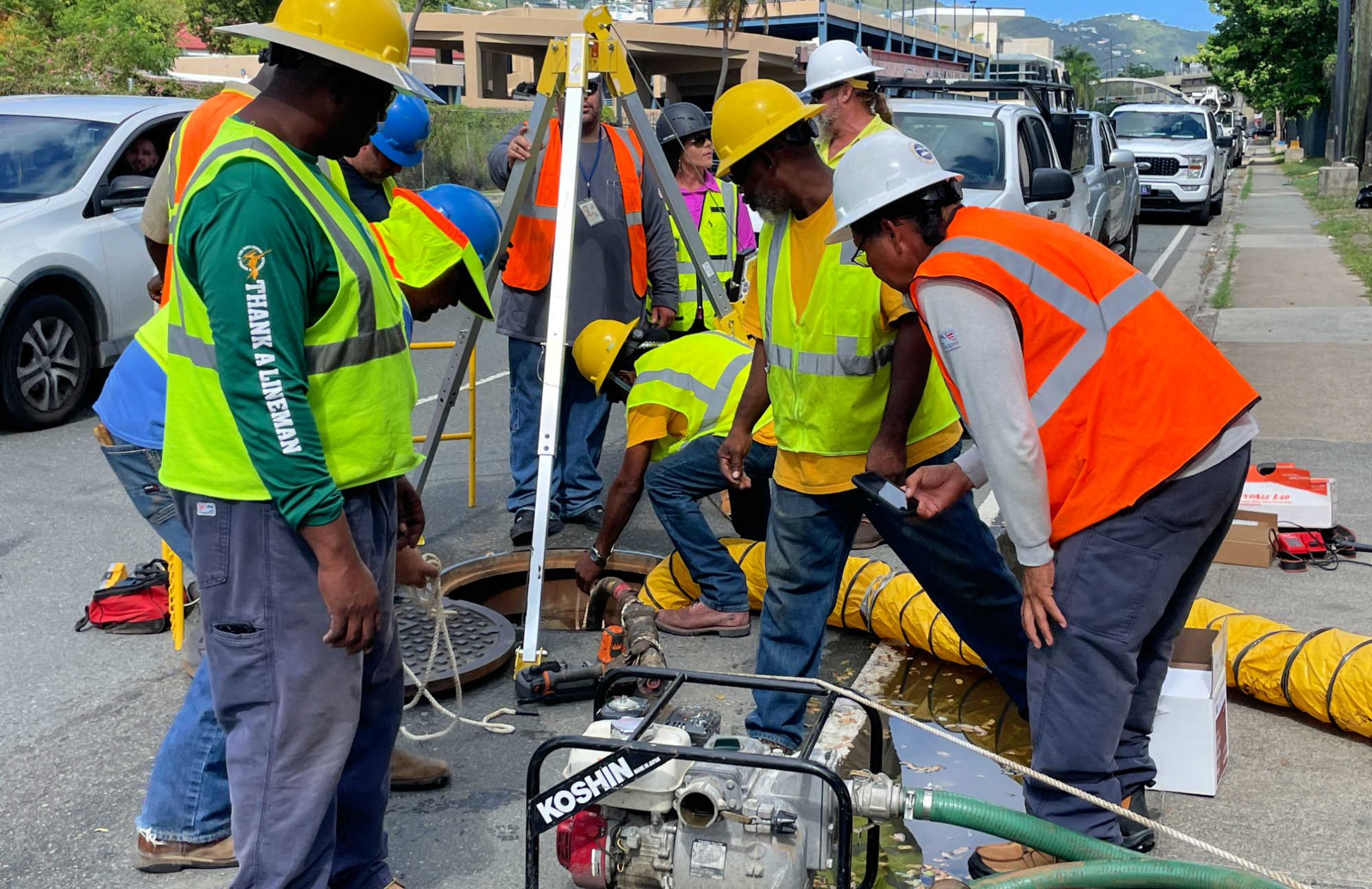 The Virgin Islands Water and Power Authority (WAPA) triumphantly declared the full restoration of electrical services to all feeders in St. Thomas and St. John late this Saturday, following a series of power disruptions and scheduled outages that plagued the islands.
This restoration is a beacon of success after the unfortunate incident on September 16, where construction activities accidentally breached a duct bank, a crucial component designed to shield utility lines and cables. This breach resulted in significant damage to the internal electrical cable, directly affecting the pivotal Feeder 13. This feeder is integral in channeling power from the Randolph Harley Power Plant (RHPP) located in St. Thomas to the Tutu Substation.
Feeder 13, in conjunction with Feeder 12, serves as the primary arteries for transmitting the power generated at RHPP. The impairment to Feeder 13 imposed an additional burden on Feeder 12, compelling it to bear the majority of the electrical load for the St. Thomas/St. John District.
WAPA extended its heartfelt appreciation to the local community for their enduring patience throughout this demanding time and lauded its workforce for their unwavering dedication and relentless efforts to restore power. The authority highlighted the steadfast commitment of its team and the essential cooperation of Electrical Conductors LLC and Haugland VI as pivotal to the successful restoration endeavor. Both firms deployed additional personnel to expedite the repair process.
The restoration of power is not just a technical achievement but also a testament to the resilience and collaborative spirit of the community and the involved organizations. The swift and efficient response ensured minimal disruption to the residents of St. Thomas and St. John, allowing them to resume their normal lives with the assurance of a stable power supply.
This incident has underscored the importance of robust infrastructure and the need for meticulous attention during construction activities to prevent any inadvertent damage to critical utility components. It also highlighted the significance of community support and the value of dedicated personnel in overcoming challenges and ensuring the continuity of essential services.
In conclusion, the successful restoration of power to St. Thomas and St. John by WAPA, with the support of Electrical Conductors LLC and Haugland VI, is a shining example of resilience, cooperation, and commitment to service, reflecting the strength and unity of the Virgin Islands community.
WAPA Head Assures Public on Water Safety; Predicts Potential Service Interruptions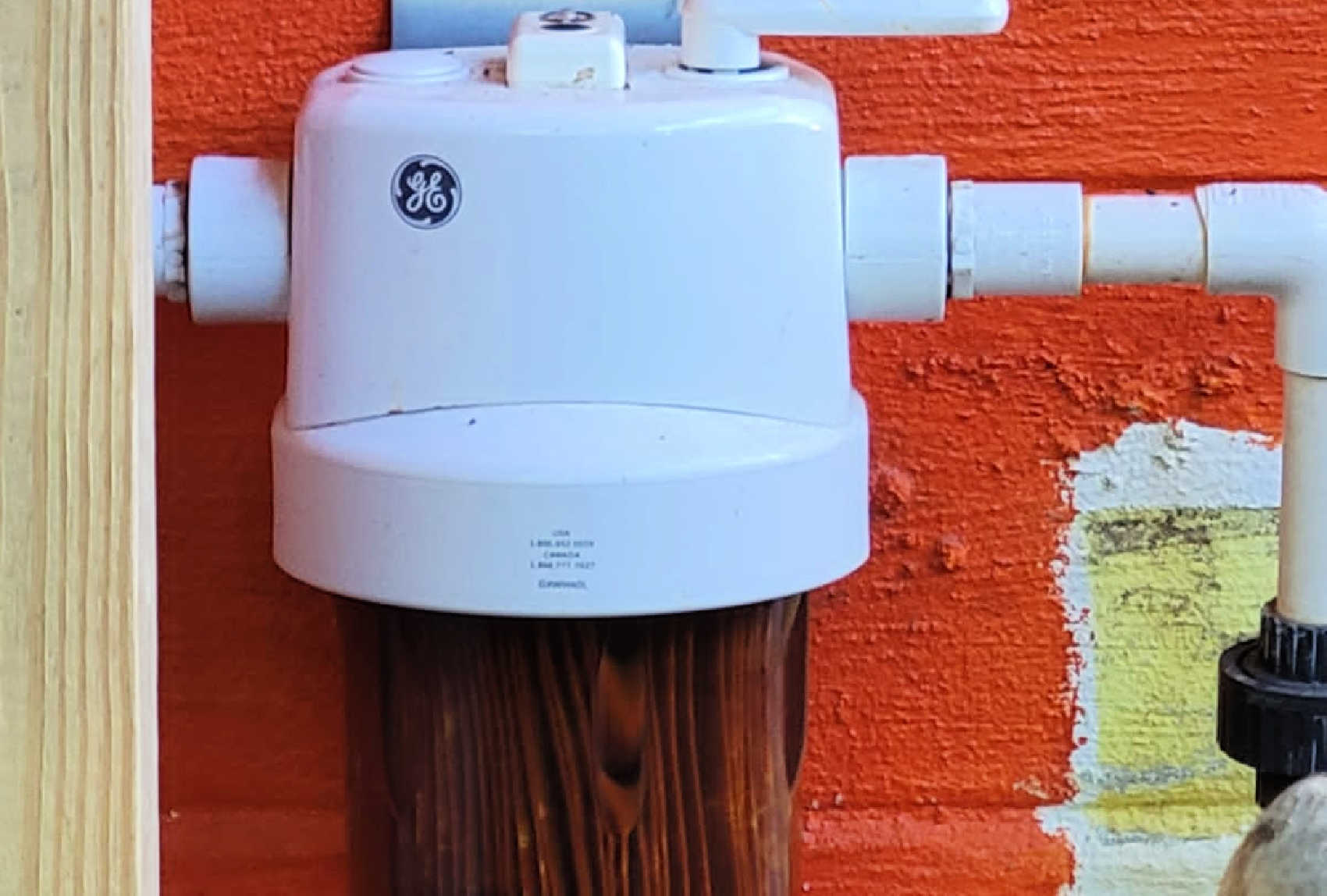 At the Government House's latest weekly media briefing, Andrew Smith, CEO of WAPA, addressed concerns over the discolored water appearing in specific areas of St. Croix. He assured residents that the murky appearance of the water does not render it hazardous for use.
While discussing the ongoing initiatives by WAPA, Smith touched upon the expected service disruptions during their system's rehabilitation phase. He advised consumers to brace for potential service outages in regions affected by the rehabilitation. This would include Frederiksted and Christiansted, along with Clifton Hill and Campo Rico.
During a recent presentation to the Senate, Smith traced the cause of the water's brown hue back to outdated iron piping and the diminishing water levels in storage units dispersed throughout St. Croix. Delving deeper into the topic in his testimony last week, he clarified that initial tests were conducted within WAPA's central water distribution framework and didn't encompass user-end locations. In a progressive step, WAPA has crafted an extensive sampling initiative that they've proposed to the EPA. Smith elaborated, "This expanded sampling across St. Croix aims to yield conclusive data, spotlighting the degree of impact on customers due to aged pipes and declining water pressure."
Further illustrating WAPA's commitment to a resolution, Smith mentioned that discussions with the Department of Planning and Natural Resources are underway. The goal? To roll out a household filtration system for those residents affected by this issue. Smith took the opportunity to reassert that the water, despite its off-color appearance, remains compliant with the standards set forth by the U.S. Environmental Protection Agency. He also addressed the faint sargassum odor detectable in the water supply of certain areas, stating it doesn't raise any pressing health concerns.
Highlighting the organization's ongoing efforts, Smith said WAPA is rigorously treating the water to mitigate corrosion. He promised the public timely updates once the findings from the expanded sampling are available. Smith firmly stated, "Water discoloration, though not aesthetically pleasing, is not an indication of its unsuitability for use."
WAPA Composite Poles' Resilience Tested by Vehicle Collisions; Authority Eyes Legal Action for Damages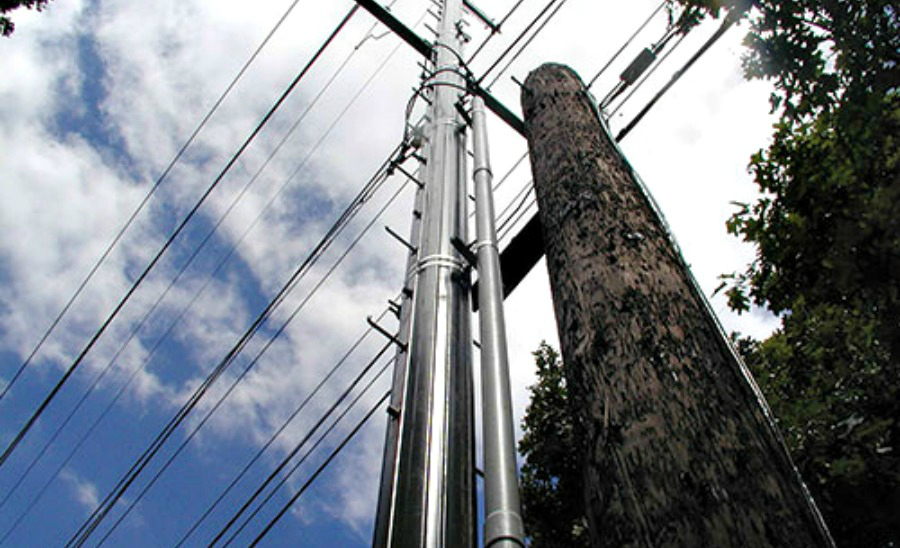 At a recent Senate Committee assembly focused on Disaster Recovery, Infrastructure, and Planning, WAPA's Executive Director, Andrew Smith, provided an update on the ongoing installation of composite utility poles across the region. He reported a commendable 90% completion rate in fortifying the island's infrastructure. But concerns surfaced regarding the poles' susceptibility to vehicular mishaps, especially after witnessing two poles in St. John "snap cleanly in two."
WAPA's administration acknowledged this shortcoming and unveiled their strategic approach to rectify the situation. This includes replacing the affected poles and, importantly, seeking compensation from those accountable for the damages.
Cordell Jacobs, WAPA's Project Manager, shared detailed insights into the project's status. He said, "Of the targeted 8,600 fiberglass polymer poles, around 7,600 have been successfully installed." These state-of-the-art poles, boasting a wind resistance of up to 180 mph, come with a promising 41-year manufacturer warranty against damages from windstorms. Their installation, combined with the ongoing transition of essential electrical distribution lines underground, underscores WAPA's commitment to fortifying the island against nature's fury, especially the treacherous hurricanes.
However, Senator Alma Francis Heyliger highlighted a stark observation. She recalled witnessing two poles in St. John's that had "shattered in the middle." She questioned, "When these were first introduced post the hurricanes, we were assured of their flexibility. So why are we seeing them break so easily now?"
Ashley Bryan, who spearheads WAPA's electric systems, addressed the Senator's query, noting, "The primary culprit is vehicular accidents. While these poles are built for resilience, they aren't invincible to impacts."
Andrew Smith further elucidated that the dynamic forces exerted by high-speed winds, which might lead to poles swaying, differ significantly from the sudden jolt of a car collision at significant speeds. The latter, unfortunately, proves too forceful for the poles to withstand.
Ms. Heyliger expressed further apprehensions about the reliability of the grid, especially if these poles continue to fall victim to vehicular incidents. Ms. Bryan assured the committee of WAPA's proactive measures to address this concern, stating, "In collaboration with FEMA, WAPA is gearing up internally with the necessary equipment to upkeep these systems. Meanwhile, we're also strategizing to replace the damaged composite poles with traditional wooden poles."
Senator Kenneth Gittens, concerned about WAPA's financial recoupment strategy, inquired about the reparations for the infrastructure damage.
Mr. Smith, addressing the Senator's question, confirmed that they have identified four compromised poles, all located in Coral Bay. He emphasized, "Regardless of the pole type, when someone damages our infrastructure, we take necessary actions to recover the costs. Given the premium price tag of these composite poles, the implicated individuals can expect legal actions against them."
In conclusion, while WAPA's endeavors to enhance the island's resilience through state-of-the-art poles are commendable, challenges remain. The authority's commitment to addressing these concerns and safeguarding their infrastructure assets is apparent in their proactive initiatives and recovery strategies.