Biden's Emergency Declaration Aims to Address St. Croix Water Crisis Within 90 Days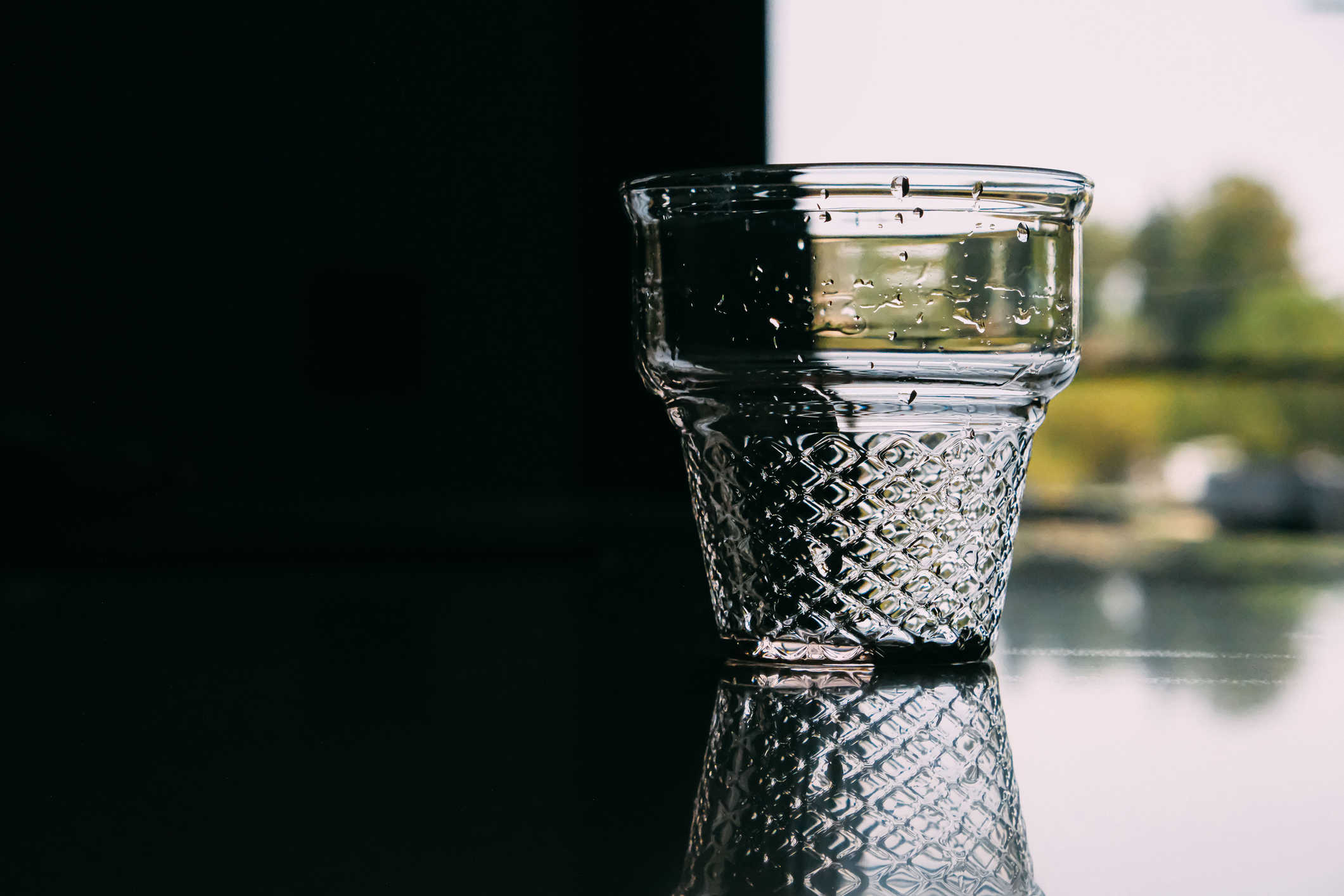 President Joe Biden has partially approved a request for a federal state of emergency declaration to address the ongoing water crisis in St. Croix. This development was shared by Daryl Jaschen, Director of the Virgin Islands Territorial Emergency Management Agency (VITEMA), during a recent press briefing at the Government House.
Jaschen noted that for a complete emergency declaration, it's necessary to show that local resources are inadequate. However, he reassured that St. Croix currently has a sufficient supply of drinking water. The situation remains dynamic, with federal assistance from FEMA ready to step in if there are disruptions in the bottled water supply chain.
The granted partial emergency declaration provides the USVI with 90 days of support, focusing on direct federal aid, emergency protective measures, and improving community conditions. This includes additional technical assistance not available under the local state of emergency declaration.
A significant benefit of this federal support is the financial relief it provides. For instance, if the Water and Power Authority faces challenges in infrastructure repair, federal funds can now be directly utilized for contracting services, offering a substantial financial advantage.
Jaschen also disclosed ongoing discussions about enlisting the Army Corps of Engineers to aid in infrastructural evaluations, aiming for a strengthened partnership in addressing the crisis. Continued dialogues with FEMA aim to demonstrate progress or stabilization in the situation on St. Croix.
Efforts are underway by various government departments to alleviate the impact of water discoloration and heavy metal contamination in parts of St. Croix's water distribution system. Initiatives include distributing vouchers for bottled water purchases and sourcing at-home water filtration systems, though the timeline for the latter is still uncertain.
Testing and thorough assessments of the water distribution system continue, with WAPA and the Department of Planning and Natural Resources at the forefront. These efforts are directed towards pinpointing the specific locations of lead and copper contamination, enabling focused remediation through the "Find and Replace Program," as outlined by the VITEMA director.
Love City Pan Dragons: A Festive Finale to a Year of Remarkable Growth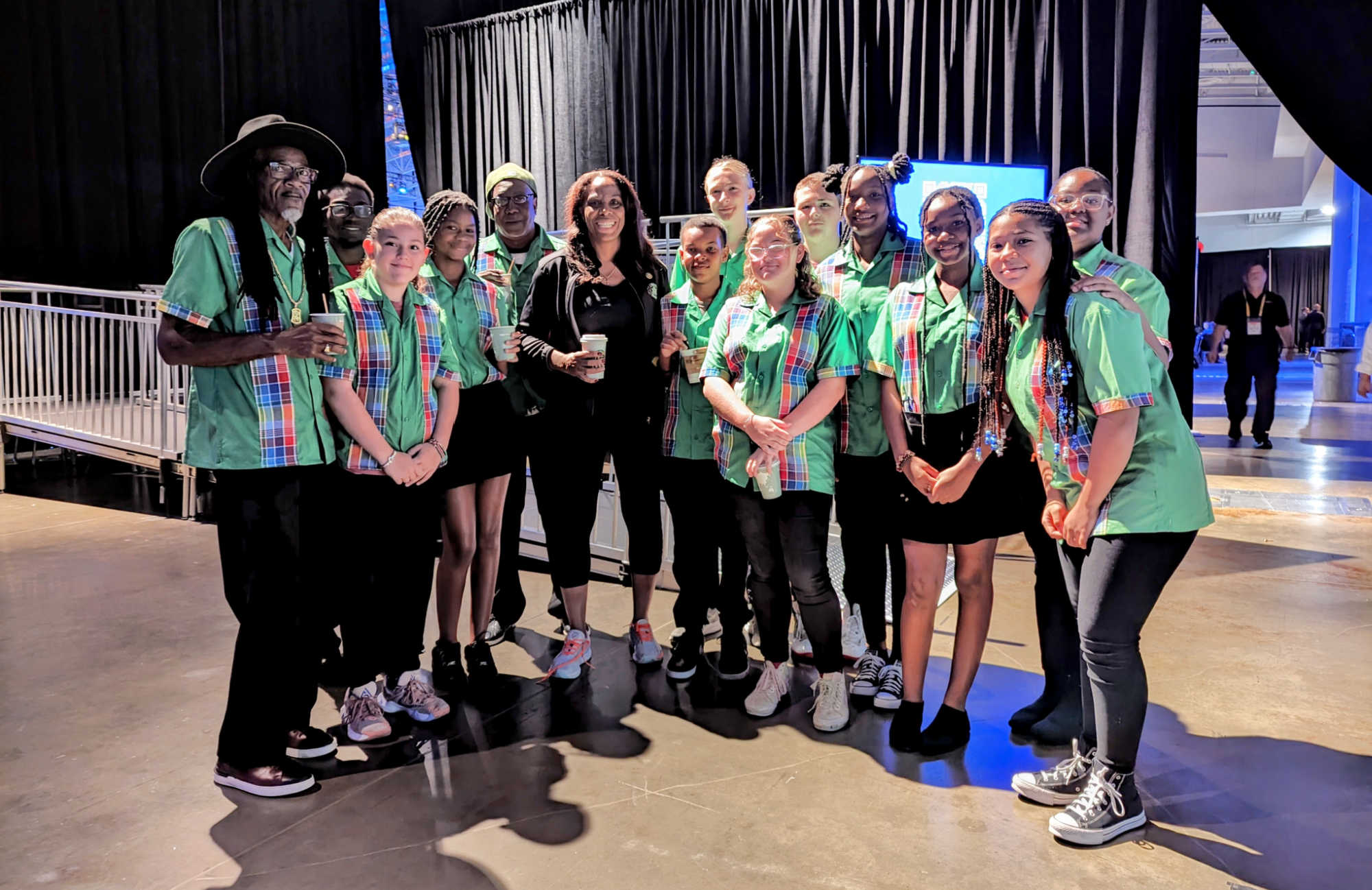 The Love City Pan Dragons are gearing up for their much-anticipated Christmas Concert, a vibrant culmination of a year marked by significant growth and renewal. Under the leadership of newly appointed Executive Director Andrea Milam, the ensemble has not only expanded its musical repertoire but also embraced new opportunities for cultural exchange and community engagement.
Andrea Milam, who took the helm as the first paid executive director following a pivotal grant acquisition, has been instrumental in steering the Pan Dragons through a transformative year. With the support of the board, led by Ronald Lee Jr. – a St. John native and Pan Dragons alumnus – Ms. Milam has successfully reinvigorated the group's presence, notably with their debut in the St. Thomas Children's Parade after several years.
A standout moment for the Pan Dragons this year was their performance at the Day of Healing during the Congressional Black Caucus' Annual Legislative Conference in Washington, D.C., where they delighted over 3,000 attendees with the enchanting melodies of steel pan music. This trip also included a meaningful interaction with the Cultural Academy for Excellence in Virginia, fostering invaluable connections and inspiring the Pan Dragons' board to plan similar enriching experiences annually.
The upcoming fundraising concert is not just a celebration but a stepping stone towards a 2024 trip to Antigua. Here, the USVI ensemble will collaborate with Ikema Dyer's home band, the Cool & Smooth Ebonites, in the renowned Antigua Panorama. This inter-island cultural exchange is eagerly anticipated by both players and the community.
Ronald Lee Jr., an accomplished musician and former student of Victor Provost at George Mason University, is set to charm audiences as the opening act. His unique arrangements, including Mariah Carey's iconic "All I Want For Christmas Is You," promise a festive and memorable evening.
As the Love City Pan Dragons aim to raise $50,000 for their Antigua trip, Ms. Milam encourages robust public support at the concert. She highlights the group's vital role in nurturing young talent and preserving Caribbean culture. Through music, the Pan Dragons foster teamwork, create a supportive community, and keep the rich Caribbean heritage vibrantly alive.
The concert, scheduled for 5 pm on December 23 at the St. John School of the Arts, is more than just a musical event; it's a celebration of cultural legacy and community spirit. Tickets, priced at $15, are available via phone at (340) 690 – 2420 or through PayPal, offering everyone a chance to be part of this festive and culturally significant occasion.
St. Croix Revives Celebrated 'Made in the USVI' Pop-Up Shop for Holiday Season, Showcasing Local Talent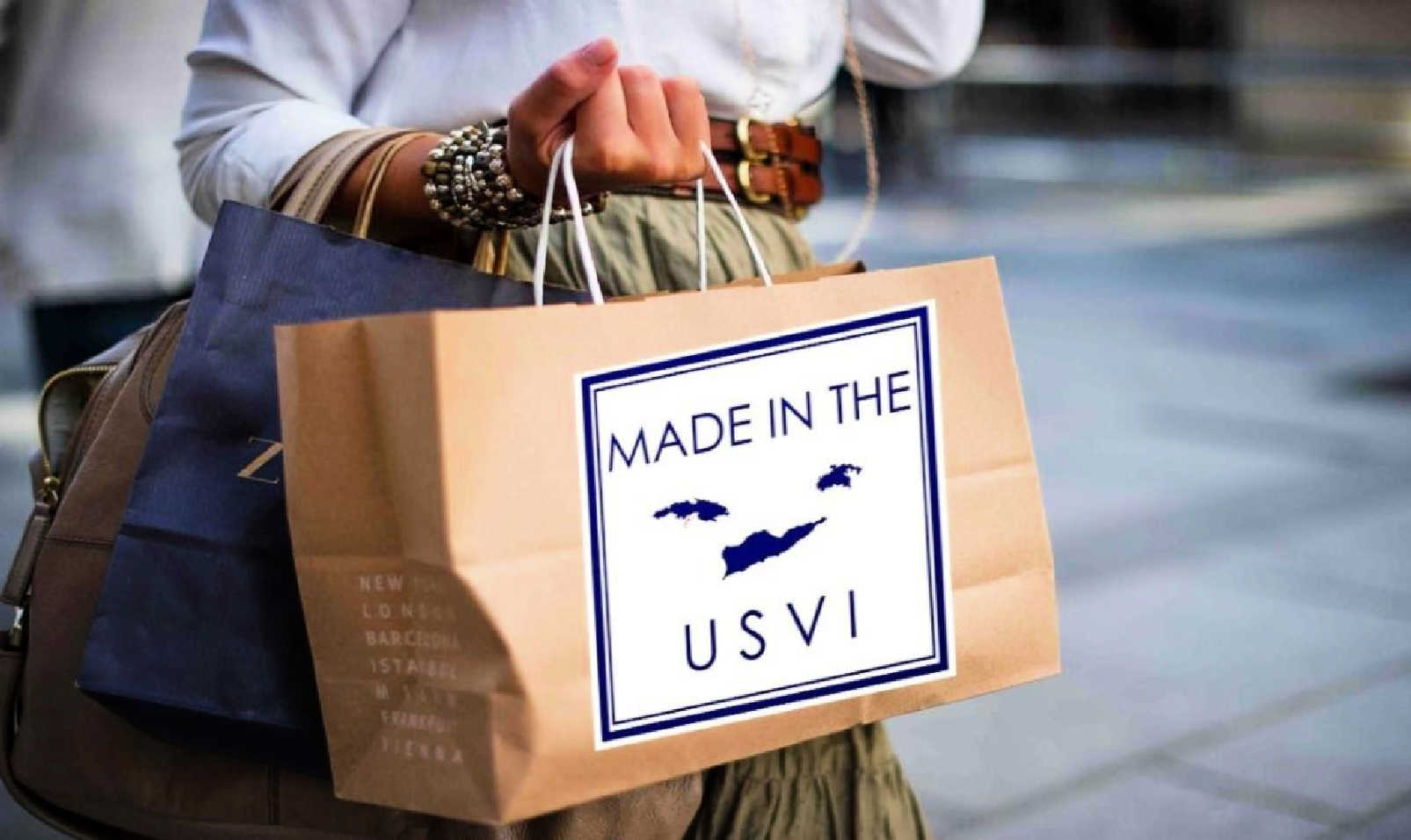 As the festive season draws near, the V.I. Economic Development Authority, in collaboration with the V.I. Council for the Arts, is rekindling the spirit of local entrepreneurship with its highly anticipated 'Made in the USVI' Pop-Up Shop. This unique shopping experience, which champions locally-crafted products, will be hosted at the Dorsch Center for the Arts in Frederiksted from November 30 to December 2.
This year's pop-up shop promises a rich display of exclusively local products, ranging from authentic USVI treats and intricate woodwork to handcrafted candles, beauty essentials, seasonings, bespoke bags, clothing, artwork, and more. It's an exceptional opportunity for holiday shoppers to discover one-of-a-kind gifts and simultaneously bolster the local economy by supporting our skilled artisans and manufacturers.
Aligning with the American Express Neighborhood Champion for the Shop Small® movement, this event is more than just shopping; it's a celebration. The pop-up shop will be enlivened with complimentary entertainment, contributing to the joyful holiday atmosphere.
The musical lineup is particularly exciting this year. Deri'andra Tucker is slated to perform on the opening day, November 30. The following day, December 1, will see Stanley and the Ten Sleepless Knights infusing the air with their live musical performances, enhancing the vibrant shopping experience.
Nadine Kean, the managing director of the Enterprise Zone Commission, expressed her enthusiasm for the event. "The Made in the USVI Pop-Up Shop's return to St. Croix each year is not just an event; it's a celebration of our local talent and a testament to our ongoing commitment to local manufacturers. These unique products mirror our rich culture and offer shoppers an engaging and community-centric holiday shopping experience," she said.
Originating on St. Thomas in December 2018, the Made in the USVI initiative has grown to encompass St. Croix and St. John, spreading its reach over the past five years. In a significant development this year, a permanent Made in the USVI kiosk was inaugurated at Vendor's Plaza in St. Thomas, flanked by branded vendor kiosks, ensuring that these local treasures are accessible to shoppers year-round, beyond the pop-up shop schedules.
The Made in the USVI Pop-Up Shop in St. Croix will welcome shoppers from 11:00 AM to 7:00 PM on November 30 and December 1, and from 9:00 AM to 12:00 noon on December 2, 2023. In a move to extend this unique shopping experience, a similar pop-up event is planned to open on St. Thomas on December 14, 2023.
Virgin Islands' 2nd Annual Salsa Festival Opens Queen Competition Registrations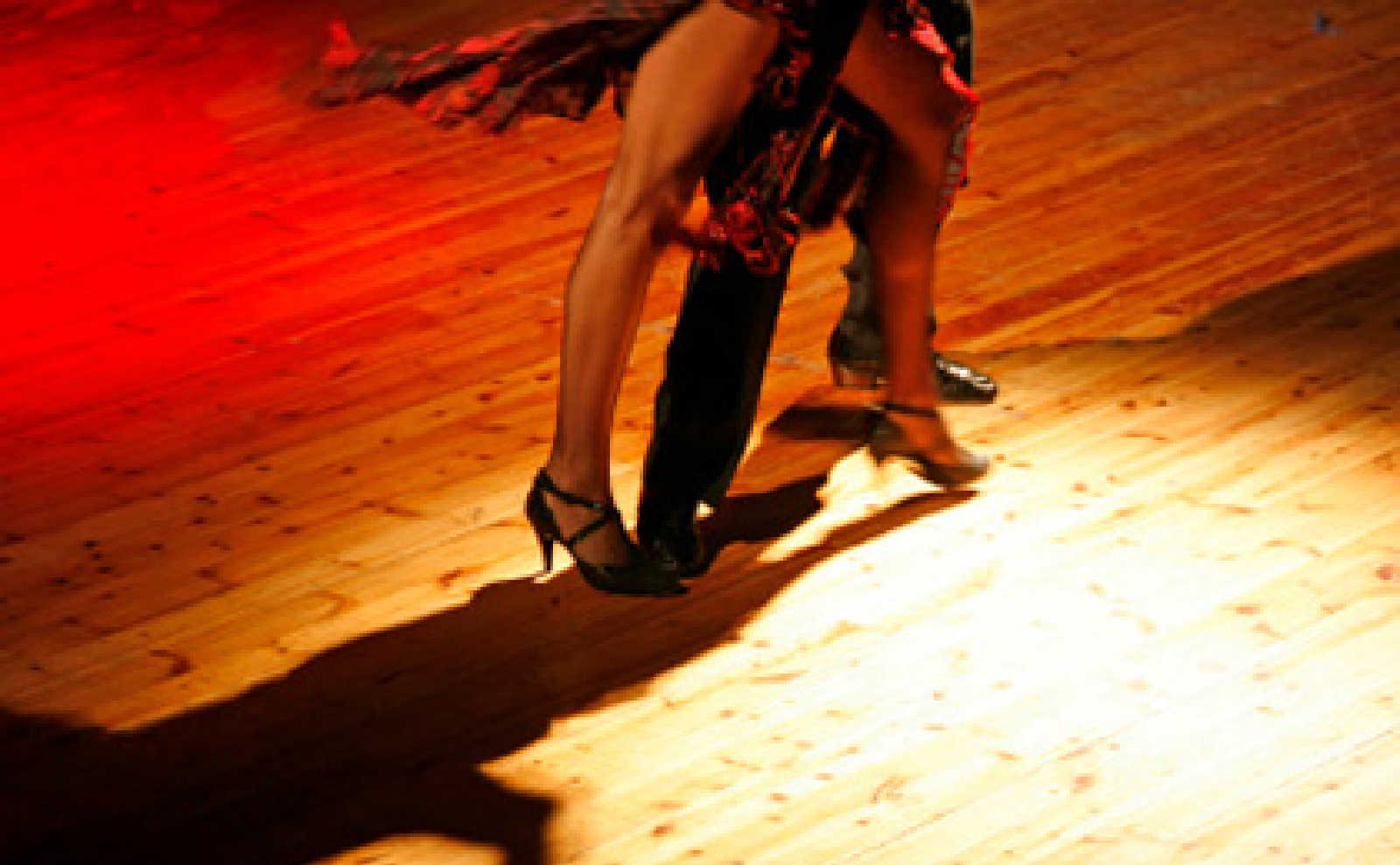 The fusion of pageantry and salsa dance comes alive as the Virgin Islands Salsa Festival announces its Queen Competition, slated for June 1, 2024, with registrations now underway.
On Monday, Festival Director Alexander Simon disclosed that the competition is inviting entries across three age brackets: Little Princess (ages 4-7), Princess (ages 8-11), and Queen (ages 18-45). The contest is set to be a "display of talent and a reflection of cultural diversity," says Mr. Simon, urging "all fervent and committed individuals to grasp this chance to become a part of the Virgin Islands Salsa Festival's tradition."
Spearheaded by the Cruzan Dance Company, the festival showcased salsa maestros Joey Hernandez y Puerto Rico es Salsa alongside Nikki Brooks in its debut event this year. Both acts are revered for their captivating stage allure and rhythmic beats.
Although the artist lineup for the 2024 Salsa Festival remains under wraps, the Festival Queen competition aims to offer a stage for participants to "exhibit their prowess and enthusiasm for salsa's history and Latin culture," as per Mr. Simon.
Prospective contestants are encouraged to visit the festival's website for more details or contact (888) 923-2623 for further information. The registration window stays open until November 27, 2023.