Aliyah Boston Scores WNBA Rookie of the Year, Caps Off Remarkable Season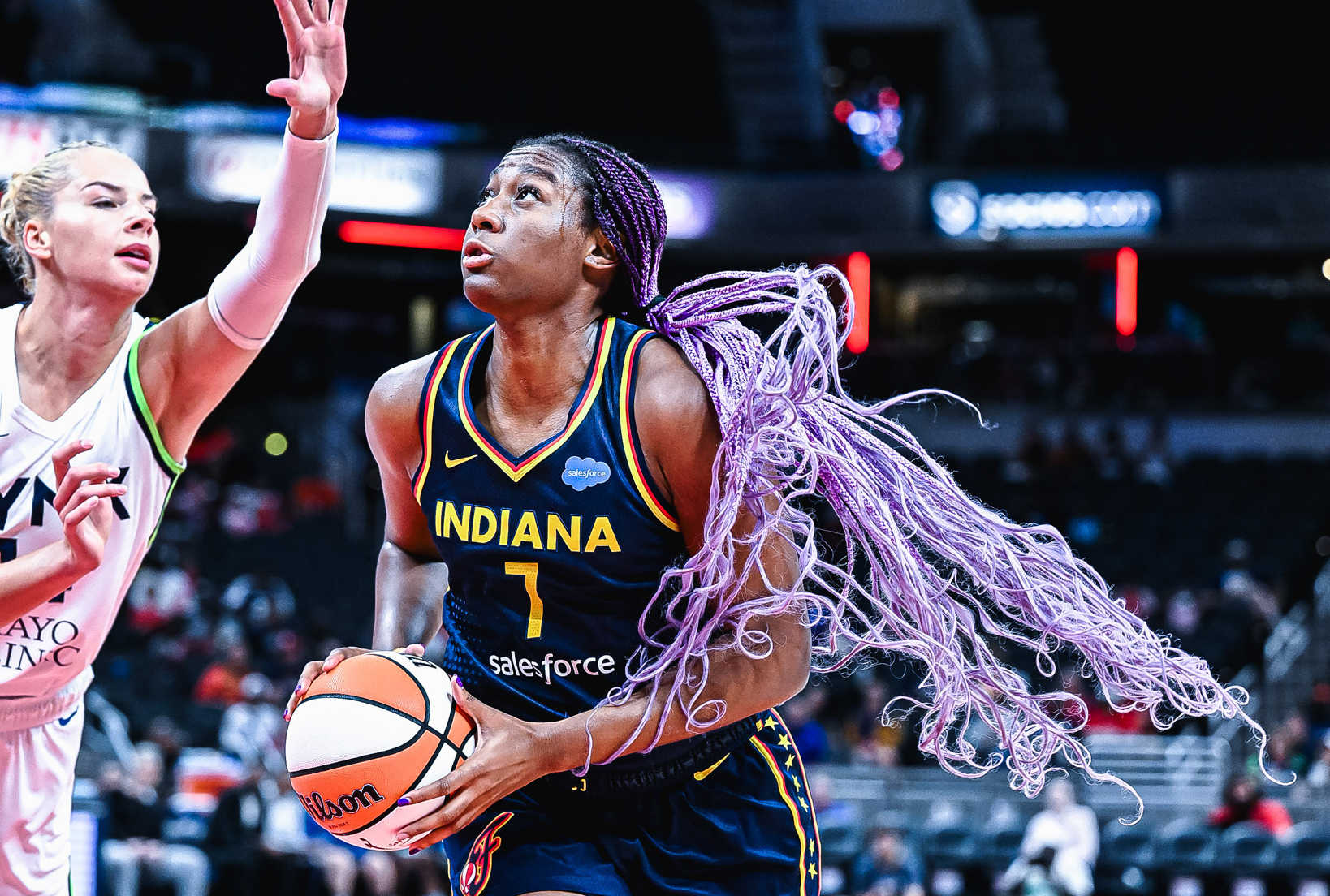 USVI-born sensation Aliyah Boston was unanimously crowned the WNBA Rookie of the Year this Monday, a testament to her exceptional debut season. This accolade, announced by a national media panel of 60, places Boston among the elite, as she becomes the fifth player in WNBA history to receive unanimous approval for this honor.
Boston now shares this distinctive accolade with former unanimous winners including A'ja Wilson (2018), Elena Delle Donne (2013), Tina Charles (2010), and Candace Parker (2008).
Drafted as the Indiana Fever's top pick last April, Boston lived up to the high expectations, making a starting appearance in every game this season. The 6-foot-5 center/forward exhibited her prowess on the court, recording an average of 14.5 points, 8.4 rebounds, 2.2 assists, 1.3 steals, and 1.3 blocks per game. Her shooting precision of 57.8% distinguished her as the first rookie to lead the league in this metric.
Reflecting on her stellar performance, Boston acknowledged the growth and adaptability she displayed throughout the season, "Adjusting to the pace, especially in repeat matches against teams, was challenging as a rookie. However, I'm thrilled with how I've stepped up to the challenges."
Boston's impact extended beyond personal achievements, contributing significantly to the Indiana Fever's improved performance. Under the mentorship of debutant coach Christie Sides, the team secured 13 wins this season, more than doubling their victory count from the previous year. This marked a significant milestone, as it's only the second occasion in the past seven years where the Fever recorded double-digit wins.
The WNBA's all-rookie team features other promising players like Jordan Horston of the Seattle Storm, Dorka Juhász and Diamond Miller representing the Minnesota Lynx, and Li Meng from the Washington Mystics, showcasing a bright future for the league.
Boston's success echoes the feats of former Fever Rookie of the Year, Tamika Catchings, who clinched the title in 2002. Despite early challenges in her career, Catchings had an illustrious tenure with the Fever. Since her retirement in 2016, the playoffs had eluded the team until now.
With a hopeful outlook, Boston shared her enthusiasm for what lies ahead. "Envisioning our team's future, I see us nurturing this franchise," she noted. "We're on a path of continuous growth and building."
Sun Devils Triumph in Paradise Jam Women's Final Against High Point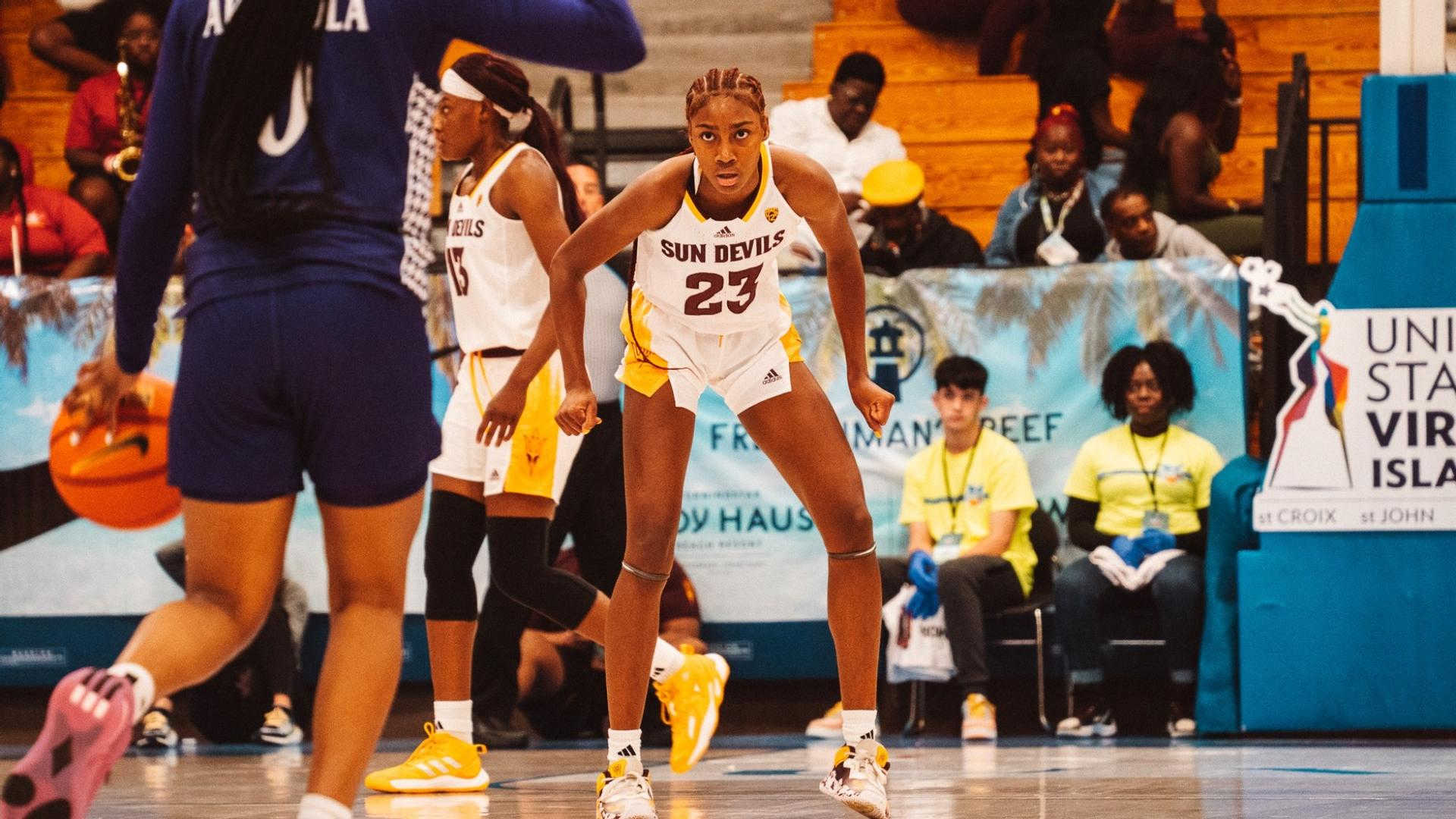 The Sun Devil women's basketball team concluded their Paradise Jam journey with a gripping 77-69 victory over High Point, in a Saturday showdown at the UVI Sports & Fitness Center, St. Thomas.
Key player Jalyn Brown spearheaded the win with a personal best of 20 points, while Treasure Hunt was close to a double-double, amassing 19 points and eight rebounds, the highest in the game.
Teamwork was paramount for the Sun Devils, as Trayanna Crisp chipped in with 12 points and a match-leading four assists. Journey Thompson contributed significantly with 11 points, sharing the team's top rebounding spot with Hunt. Jaddan Simmons completed the Sun Devils' formidable lineup (6-2 record) with nine points, six rebounds, and three assists.
ASU's 50 percent field shooting marked a milestone, echoing a similar achievement from their December 18, 2021, victory in San Diego.
ASU set a commanding tone early, leading by up to 12 points in the first quarter. Despite consistent pressure from the Panthers (3-4), led by Anna Hager's 16 points and six rebounds, ASU managed to maintain their lead. In the final quarter, High Point narrowed the deficit to three points, but ASU countered effectively with pivotal scores from Brown and Hunt, including two rapid 3-pointers from Hunt.
The Panthers kept the pressure up, reducing the gap to five points. However, Crisp secured the Sun Devils' victory with eight decisive points in the final quarter, including four consecutive points in the closing minutes, preventing High Point from bridging the gap.
ASU started the game with focus and efficiency, hitting 50 percent of their shots in the first period. Brown and Hunt combined for 15 points, shooting at an impressive 60 percent. Sandra Magolico also contributed with four points and five rebounds, while Simmons led ASU with four rebounds in the quarter.
Initially, both teams were evenly matched, but ASU surged ahead with the last 10 points of the quarter, ending it 23-11. High Point rallied in the second quarter, outscoring ASU 24-16, but ASU held the lead at halftime, 39-35.
The match's intense rhythm and relentless efforts from both teams culminated in a thrilling finale, with ASU's early lead and sustained performance clinching their victory in the Paradise Jam final.
Michelle Smith Commits to University of Georgia, Signing National Letter of Intent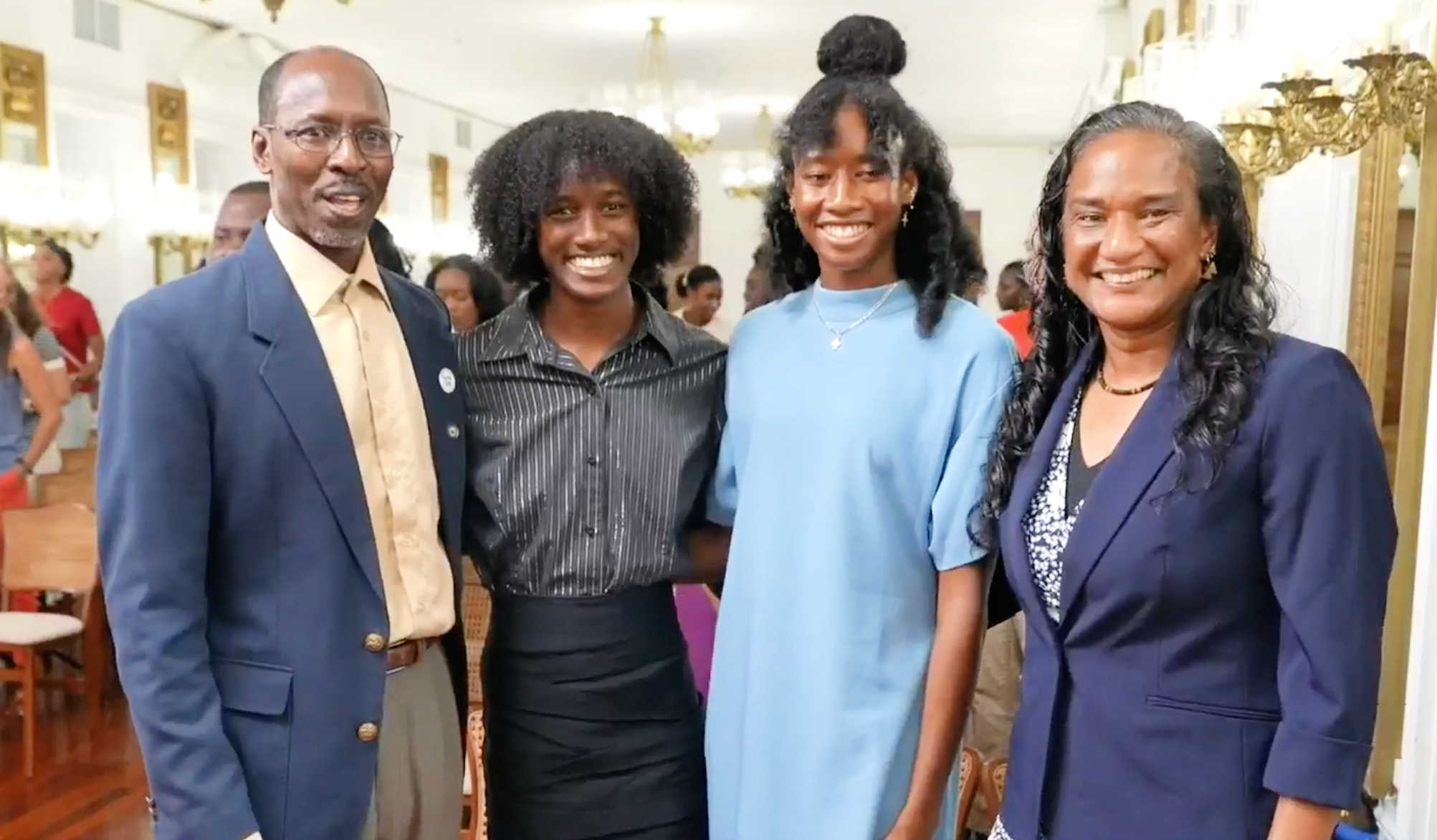 In a significant move for a top-tier USVI young athlete, Michelle Smith, who serves as a USVI Sports Ambassador, has officially committed to the University of Georgia. This commitment was formalized on Tuesday when she signed the National Letter of Intent.
Governor Albert Bryan Jr.'s Chief of Staff, Karl Knight, heralded this moment, showcasing Ms. Smith's impressive track record. Her accolades include two CARIFTA gold medals, a double gold and one silver at the NACAC Under 18 games, and a silver medal in the PanAmerican Under 20 championships. Knight placed Smith in the distinguished lineage of Virgin Islands track legends like Eddie Lovett, Eduardo Garcia, Laverne Jones, Flora Hyacinth, Mohammed Hakeem, Brian Morissette, and Neville Hodge.
Calvert White, Commissioner of the Department of Sports, Parks, and Recreation, extended his heartfelt congratulations to Ms. Smith. His continued engagement with her development was evident as he discussed regular updates with her father and his attendance at her events, signifying his deep support for her athletic journey.
In her remarks, Ms. Smith shared her affinity for the University of Georgia, likening the campus to her home in the USVI with its lush scenery. She spoke highly of the welcoming nature of the university's coaches, embracing her into their community with open arms.
The signing event was a family affair. Ms. Smith was joined by her father and coach, Keith Smith, her sister Mikaela Smith, and her mother Mireille Smith at the Government House for this pivotal announcement.
Missouri State Emerges Victorious in Paradise Jam Showdown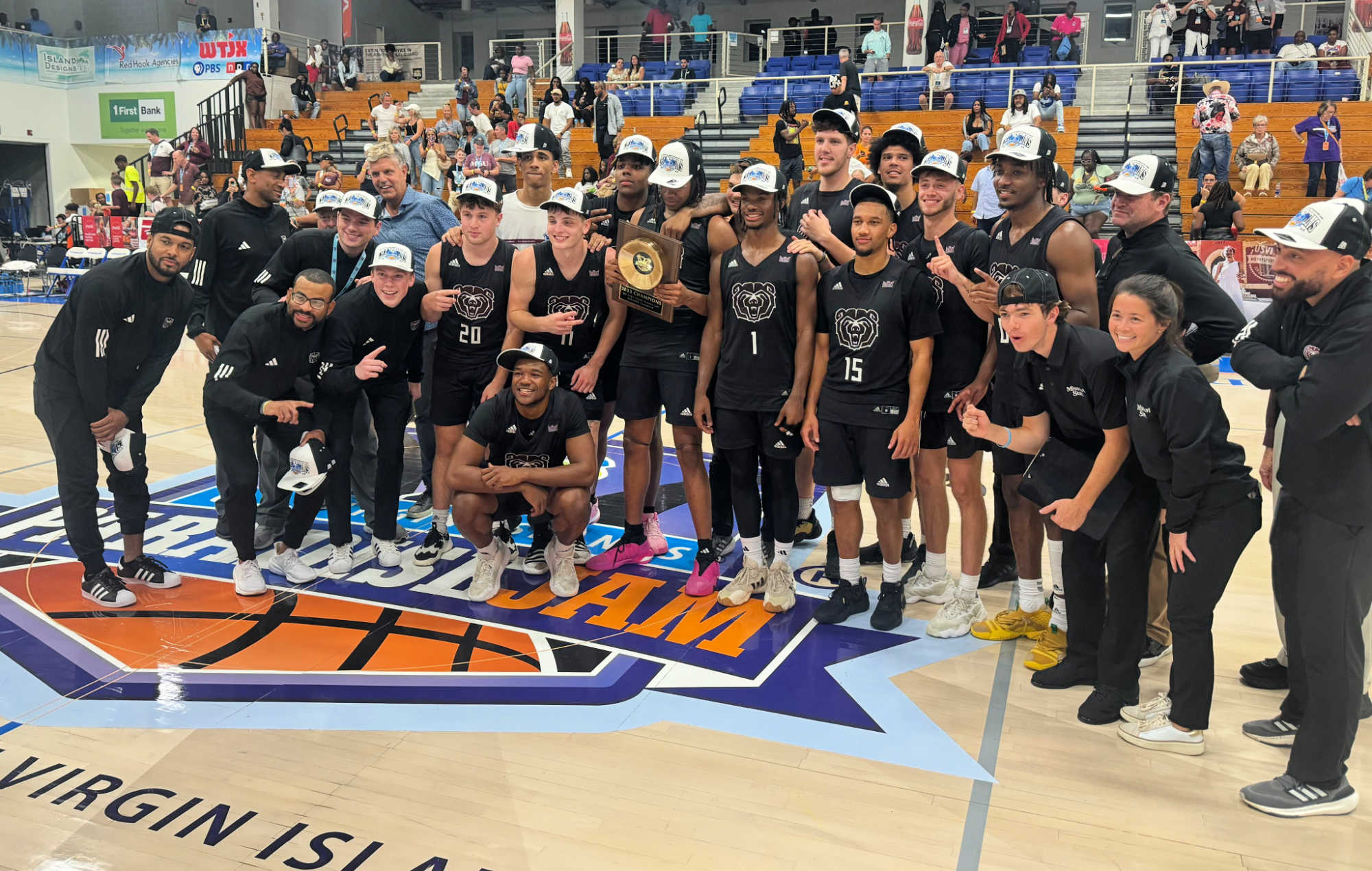 In an exhilarating finale at the University of the Virgin Islands in St. Thomas, the Missouri State Bears clinched the 2023 Paradise Jam championship with a decisive 87-68 win over Abilene Christian on Monday night.
Leading the charge for the Bears was Alston Mason, who dazzled with a commanding 21-point performance, playing a pivotal role in their triumph.
The contest kicked off with Abilene Christian setting an aggressive tone, swiftly amassing a 10-point lead (19-9) within the initial five minutes. They maintained this edge until around the 9:49 mark, boasting a 30-20 lead. However, the Bears gradually began to turn the tide, narrowing the deficit to a mere point (33-32) with 6:48 remaining in the first half. A critical moment came when Missouri State leveled the score with a free throw and then surged ahead with a 3-pointer by Chance Moore. By halftime, the Bears had not only overcome the deficit but had also established an eight-point advantage (45-37), outscoring their opponents 17-4 in the closing 7:45 of the first half.
The second half saw Abilene Christian valiantly attempt a comeback, shrinking Missouri State's lead to just one point (55-54) with 13:53 left in the match. Nonetheless, the Bears exhibited remarkable resilience, outperforming ACU 12-6 in the following minutes, marked by flawless execution on the floor (3-of-3) and at the free-throw line (4-for-4), thereby extending their lead to 67-58. Missouri State continued its dominant performance, eventually securing a comfortable double-digit lead and the championship.
Missouri State's Matthew Lee and Donovan Clay earned spots on the all-tournament team, joining the ranks of Abilene Christian's Ali Abdou Dibba and Hunter Jack Madden, Kent State's Chris Payton Jr., and San Jose State's Myron Amey. This impressive victory establishes Missouri State as the second consecutive Missouri Valley Conference team to clinch the Paradise Jam title, a distinction previously held by Drake in 2022.